The London Majors scored five unanswered runs in the ninth and tenth innings to defeat the Brantford Red Sox 11-9 in Intercounty Baseball League action on Sunday, August 20, 2023.
Erika Polidori, member of Team Canada's bronze-medal winning softball team at the 2020 Tokyo Olympics, was recognized before the game as she will, once again, be representing Canada, this time at the 2023 Pan-American Games, which begin October 20, 2023 in Santiago, Chile.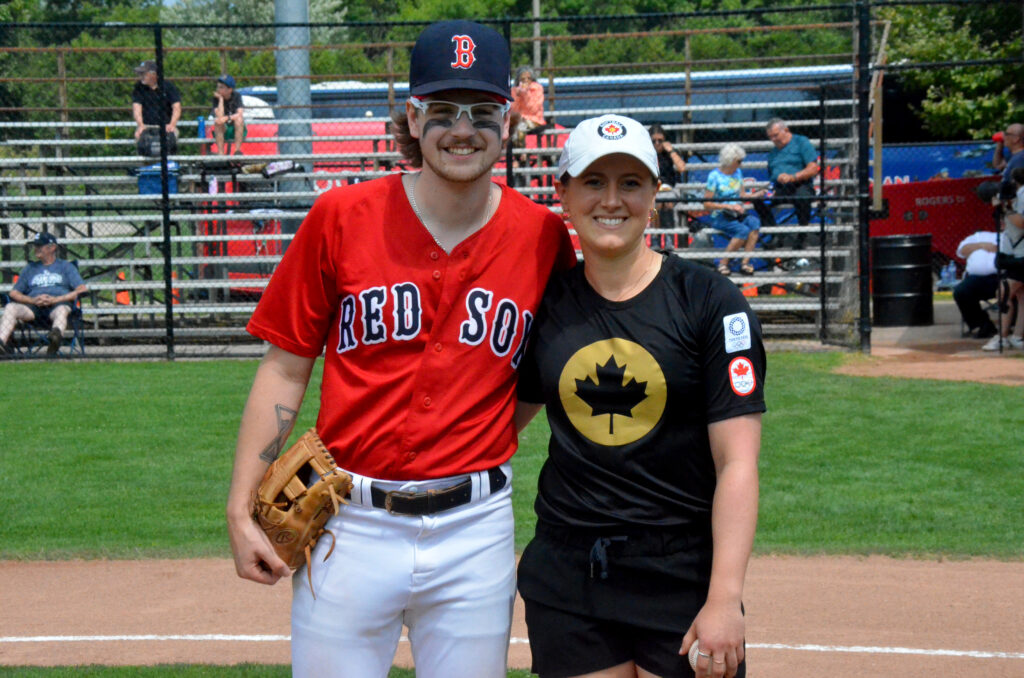 Jeremias Sucre got the start for the Sox and got roughed up early as the Majors were lucky rather than good as they capitalized on four bloop singles to jump out to an early 2-0 lead. The Red Sox capitalized on a walk, stolen base and RBI single from RF Christian Kuzemka to cut the Majors lead to 2-1 after one inning.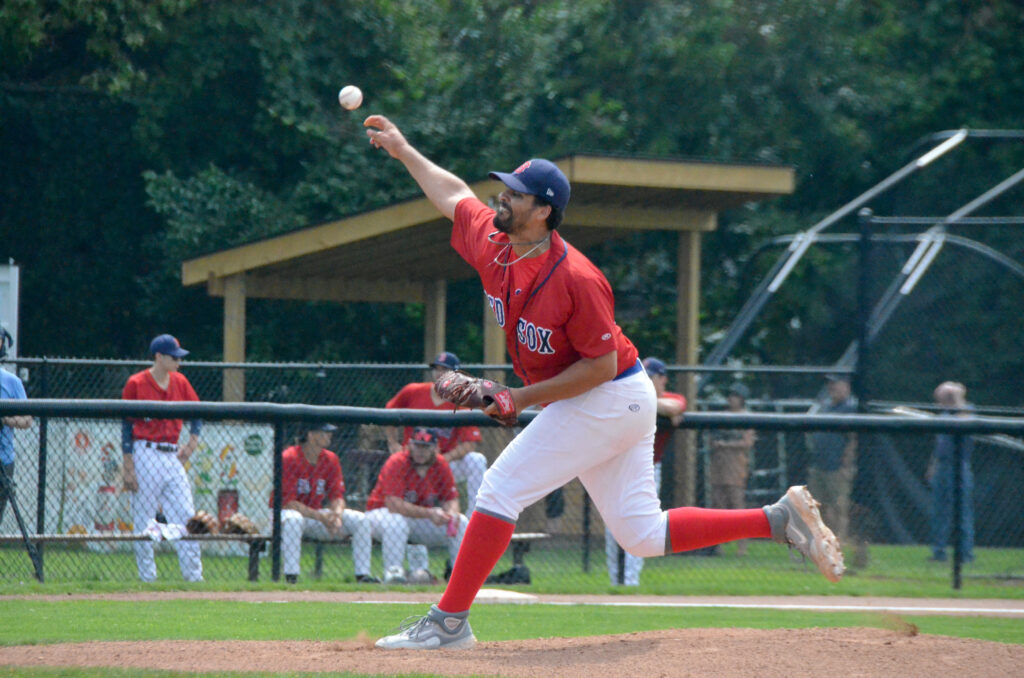 Sucre bounced back in the second, getting a three-up, three-down inning allowing his team to get back into the game. Catcher Chris Ruiz led off the inning with a walk later scoring on a fielder's choice as the Sox tied things up at two.
The teams battled to a scoreless third inning before London took a 5-2 lead in the top of the fourth, capitalizing on a walk and three consecutive singles. Brantford went scoreless in their half of the fourth before adding a single run in the bottom of the fifth, to cut into the Majors lead, 5-3.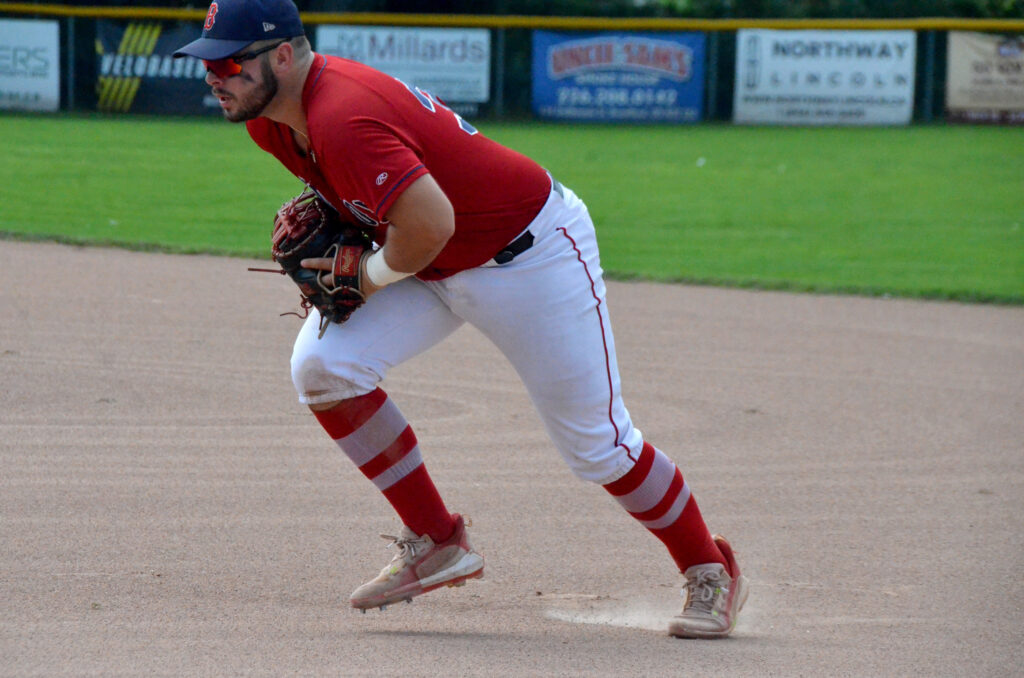 London got that run back in their half of the sixth to regain their three-run lead before Brantford's bats exploded in the bottom of the sixth. Sox LF Roger Keen led of the inning with a single, followed by a single, a double from CF Jesse Fishbaum and back-to-back doubles from Ruiz and DH Jeremie Veilleux as they sent ten batters to the plate, scoring six runs to take a 9-6 lead through six innings.
Offence was hard to come by for both teams in the seventh and eighth innings then the Majors got to the Red Sox bullpen in the ninth, scoring three unanswered runs off Red Sox RP Aidan Armitage to tie things at six and force extra innings.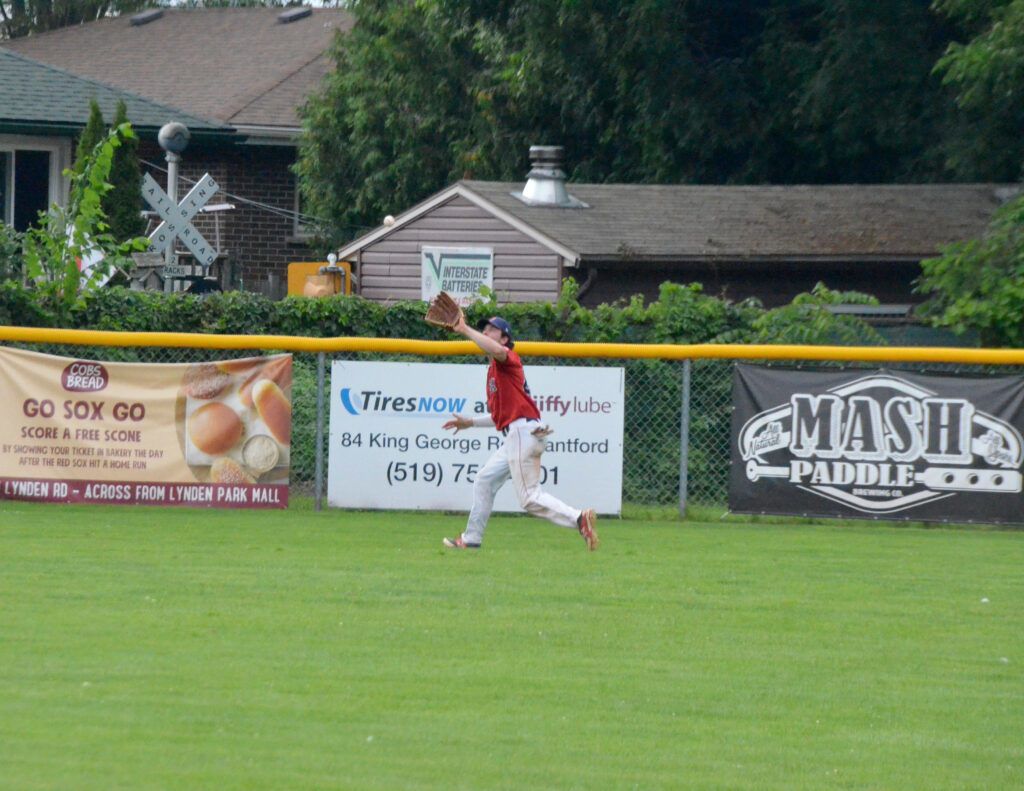 In the top of the tenth, London scored two more runs off of Nick Davies to take an 11-9 lead. Brantford couldn't respond in their half as the Majors held on for the come from behind victory.