The team at Flux Brewing Company is serving up more than just craft beer on Oakland Road in Scotland. The family owned business has quickly become a must-visit spot for beer lovers from near and far, but people keep coming back for the atmosphere and experience.
"The response has been wild," Jeremy Hansen said, owner of Flux. "The experience has been one of the main components for the brewery right from the get go. We wanted to give people the quality that you find in bigger cities like Hamilton or Toronto, but with the community feel of small-town Scotland. We wanted to bridge the rural and urban divide, to give our neighbours a place to get together that's close to home."
Since its opening in August 2020, the brewery has created a dedicated community of beer lovers. Fans of Flux are so dedicated, in fact, that you can still find a jam-packed patio in -15-degree weather. During the most recent COVID-19 restrictions, the Flux patio became a go-to location for people looking for something to do.
"I've been floored with how busy our patio has been, we're all crazy Canadians sitting out in the cold drinking beer," Hansen said with a chuckle. "I think people really need an outlet this winter, more than ever before. I am certainly happy to be able to provide this little getaway for people to sit by the fire on a nice winter day and enjoy a cold beer with friends or family."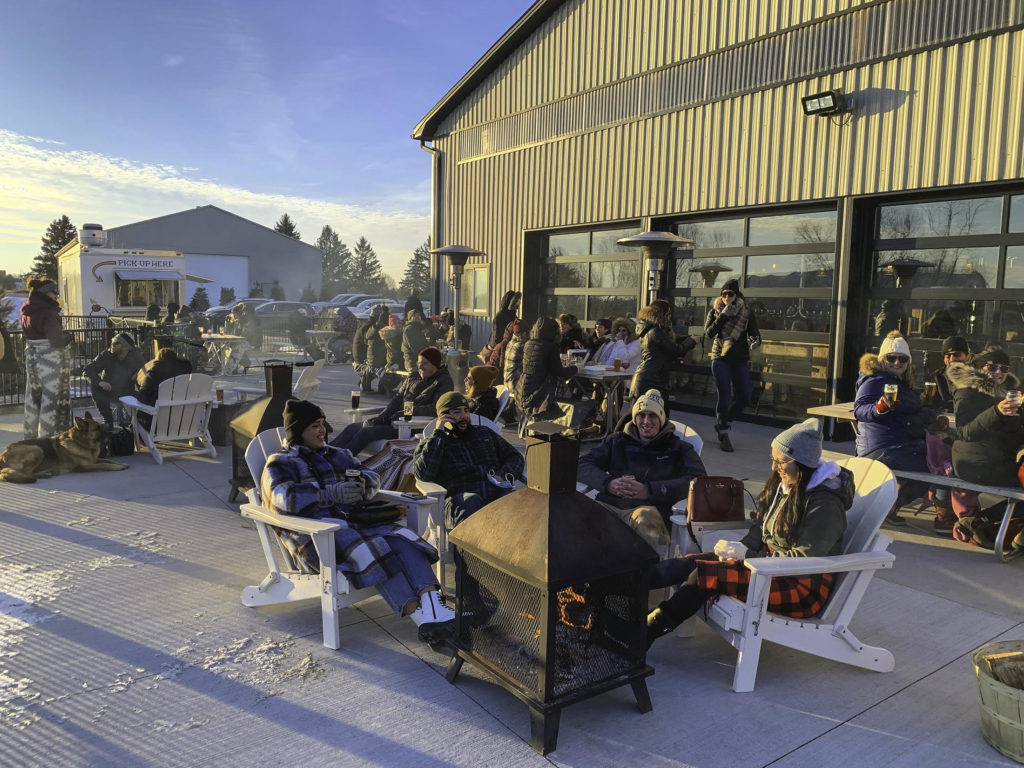 Hansen said that they have created their "Flux family" through prioritizing the home-like atmosphere that they create every day.
"This is very much a place for people to come and hang out and feel comfortable in," he said. "We have a team of staff who love coming in working with one another, and that translates to our customers. That human connection is more important now than ever, and we strive to make those connections with everyone that walks through the door. This is a place where absolutely everyone is welcome."
The family-like vibes that can be felt the moment you walk through the door can be attributed to how the brewery originally came to be.
Hansen took up brewing as a hobby after receiving a do-it-yourself kit from his brother in law. The hobby started as an elaborate set-up in his home, before expanding into the barn that is now Flux.
"My brother in law and I would spend Sundays in the barn watching football and making our own beer," he said. "Eventually we built a bar and started inviting our family and friends over to hang out. Eventually we realized that we had an actual location and we could turn this hobby that we love into a business."
After beginning the build in July 2019, the brewery opened just over a year later in August of 2020, with a taproom, full sun patio and the Tacos V. Ice Cream food truck permanently on location. Hansen and his team have been navigating through the uncertainties of the COVID-19 pandemic since the very beginning.
"We have felt really supported by our community through all of this and we've made some really great friends through it all," he said. "All of our friends and neighbours that live close by have been supporting us during the entire pandemic in ways that I never even knew."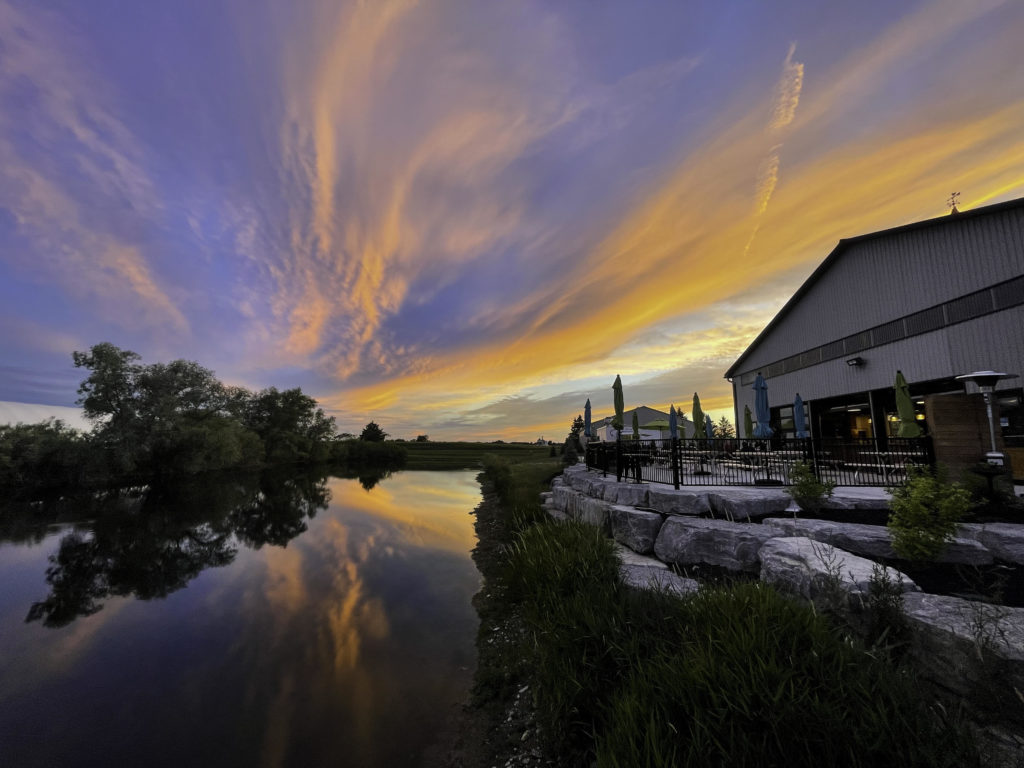 Hansen and the team at Flux hope to continue to grow and provide a destination for beer and food lovers. He said that there are a number of upcoming events and new things to look forward to at the brewery, from live music and trivia, to special food pop-ups and tasting flights. Hansen also shared that plans are in progress that would see a new restaurant in a 40-foot sea can built on the property.
"It's important to us to keep making improvements," he said. "It keeps our faithful customers trying new things and it also gets new people out to visit and check us out."
Flux Brewery is located at 185 Oakland Road, Scotland and is open Wednesday to Sunday.