Despite the morning's heavy rain, over 1000 people visited the Paris Fairgrounds for the first day of the Paris Poutine, Mac n' Cheese Fest and Shopping Market on Saturday, July 29, 2023.
Savory smells filled the air as visitors from across southern Ontario and beyond, browsed the fairgrounds for a chance to satisfy their taste buds while mingling with friends and family.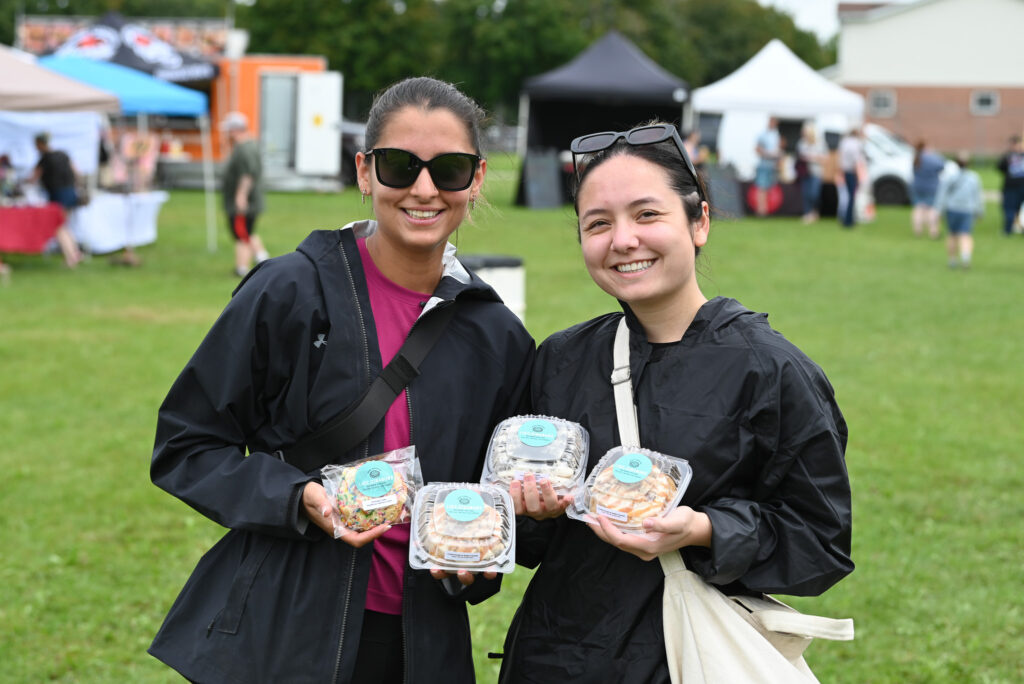 The festival, organized by Brantford's KB Events Canada, welcomed nearly 90 vendors during the two-day event, including a variety of artisans shops and 21 food vendors from across Ontario.
Kate Bonneville, a Brantford psychology graduate, started KB Events in 2021 after she realized she had a knack for planning vendor events.
"During the pandemic there were online vendor events on Facebook that started to get really popular and I actually joined them as a vendor," she said. "Eventually I decided to try organizing the online events myself because I enjoy planning things and I ended up really liking it. When things started to open up again, I decided to try it in-person and it just kind of took off. Now we do indoor market events in the colder months, food truck festivals and this Poutine and Mac n' Cheese Fest is one of our more popular events."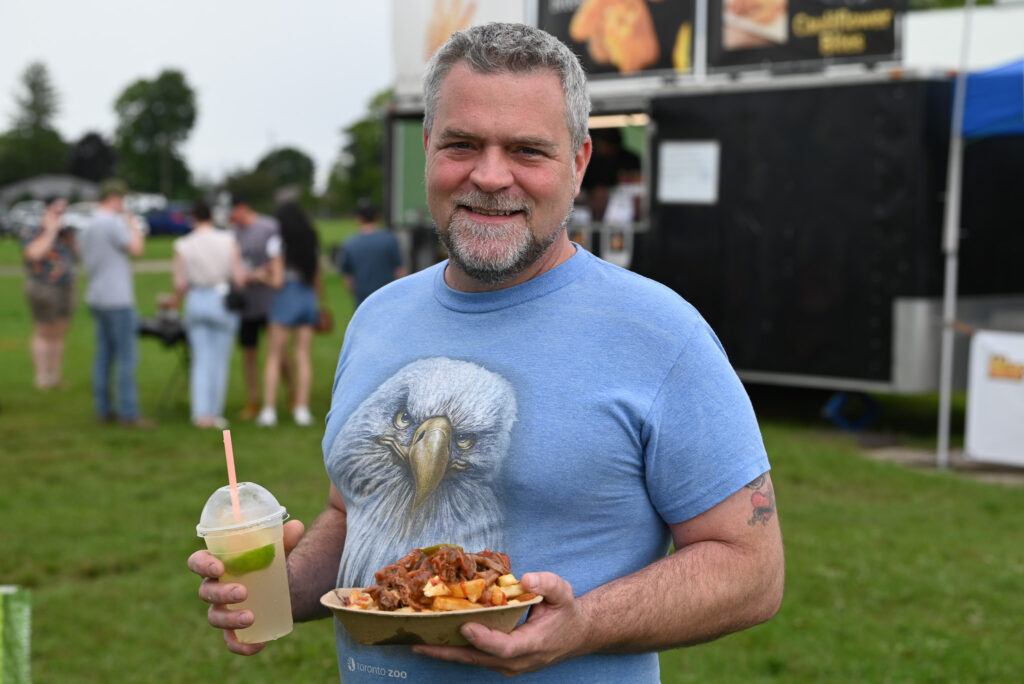 This particular food festival showcased an impressive array of sweet and savoury goodies, from classic mac n' cheese dishes with gooey fillings to bold variations featuring unique ingredients.
Attendees could be seen with gourmet poutines, twisted potatoes, pierogies, mac n' cheese bubble waffles, cheesecake on a stick, cinnamon buns, freshly squeezed lemonade and more as they shopped the outdoor artisan vendors.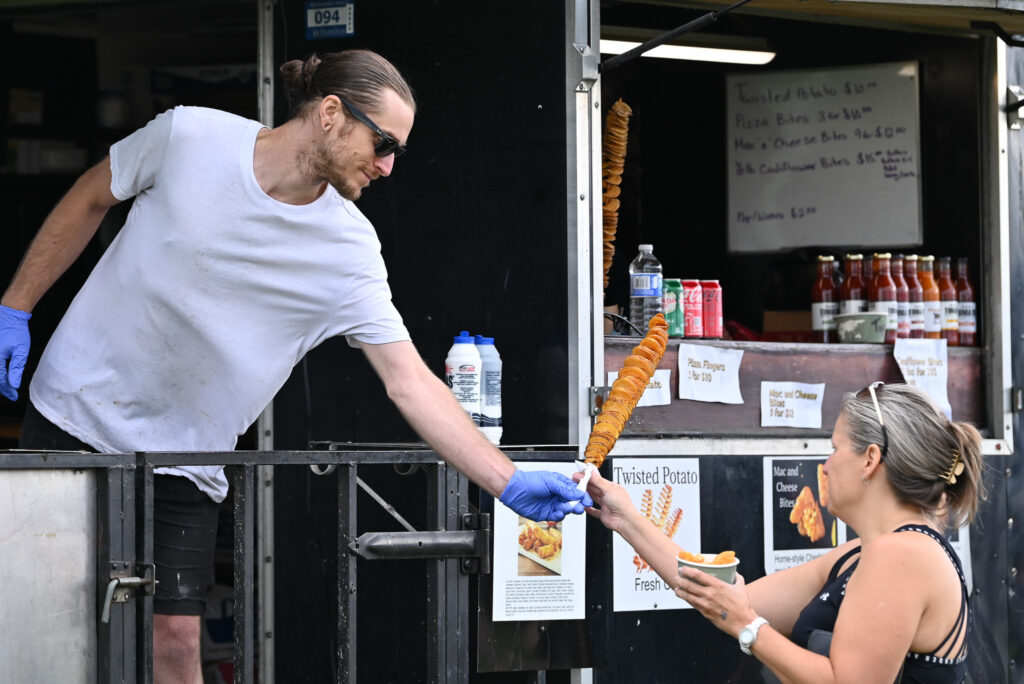 Luke Allan, a Niagara-based musician, provided acoustic entertainment for festival goers as they sat down to enjoy one of their many treats of the day.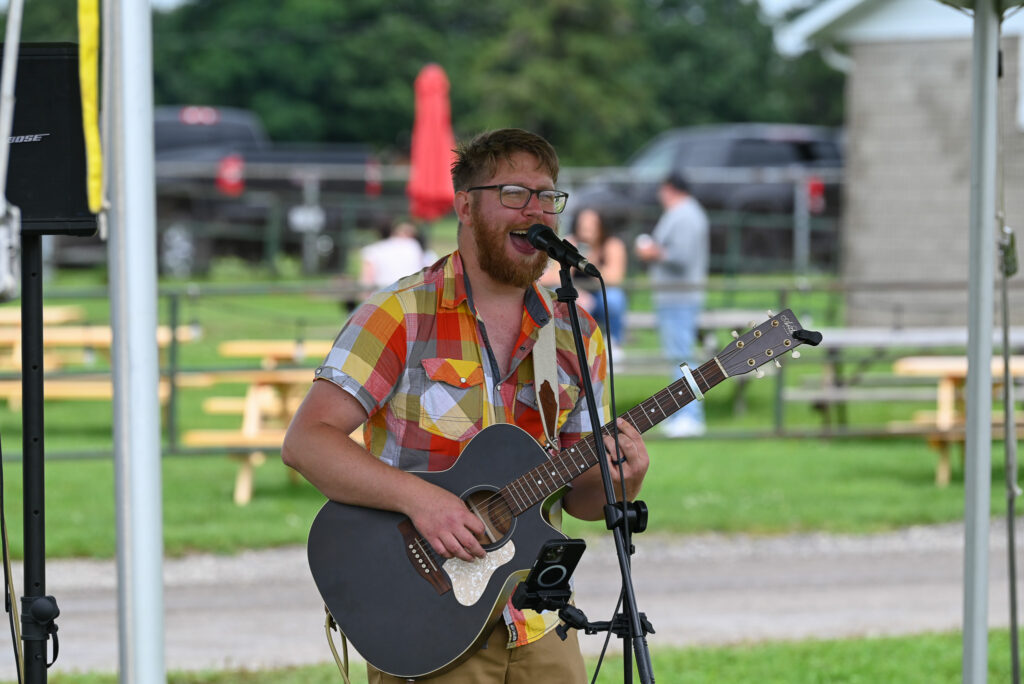 Lauren and Steve Brown of Dreamweaver Face Painting and Mascots were also on-site to provide face painting for all ages looking for an airbrushed design.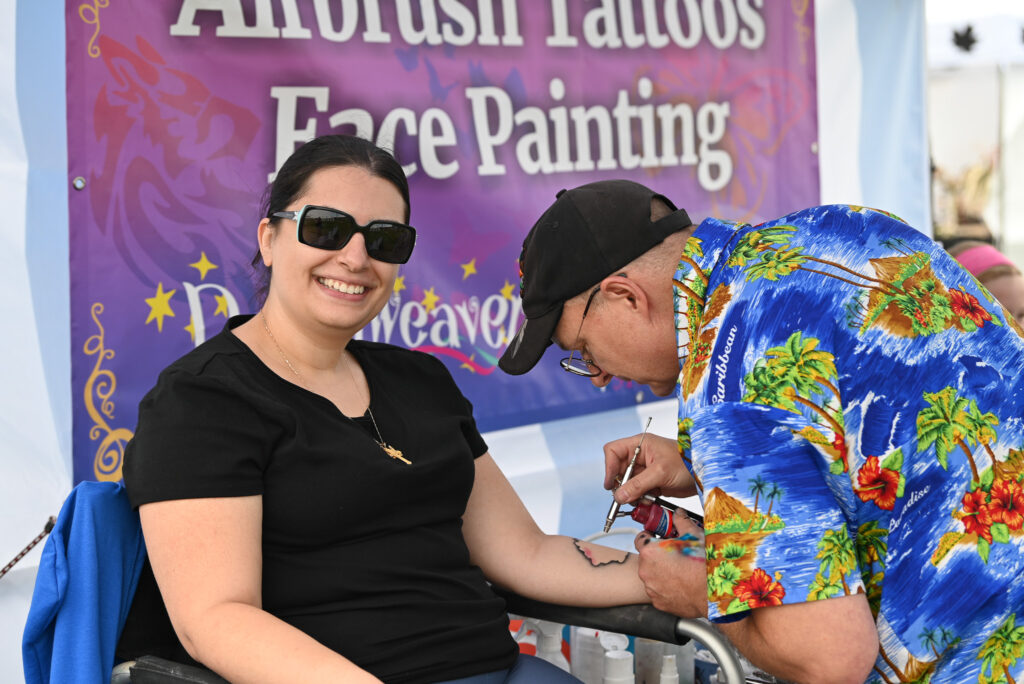 Adults looking to beat the humidity took advantage of the beer garden or headed indoors to check out one the many craft vendors selling clothing, artisanal preserves, soaps, home décor, crystals, jewelry and more.
Inflatable games were also on hand for those looking to get moving, while the bouncy castle was inflated later in the afternoon as the rain finally dried up.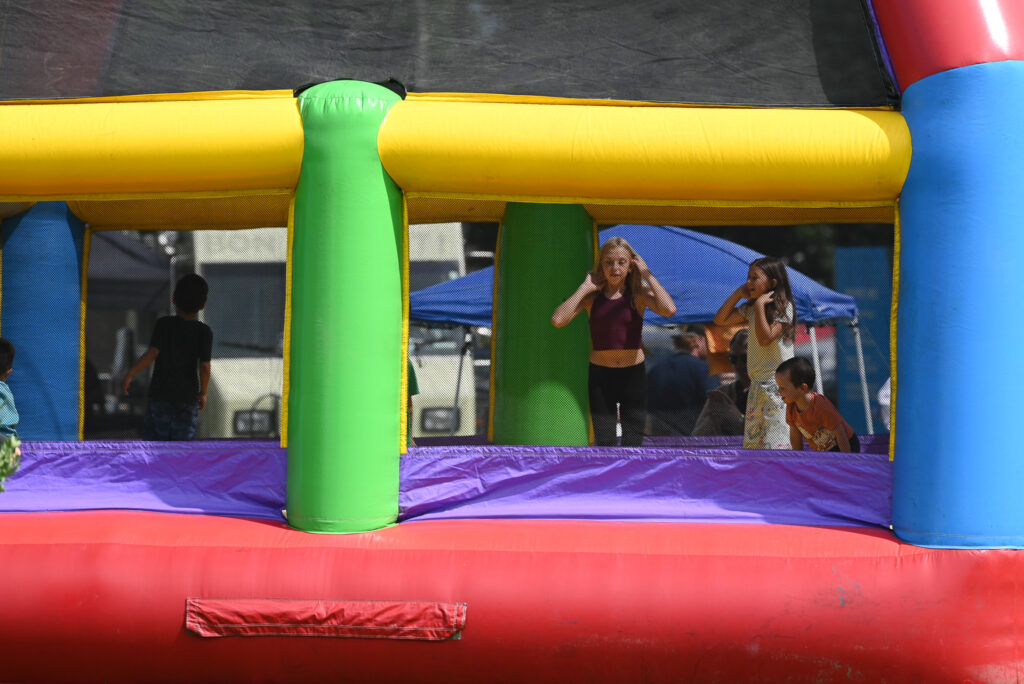 For those who missed this weekend's event, Bonneville suggests keeping up with them online.
"If you missed this weekend's food festival and you want to find out more about our upcoming events, you can check us out on social media at KB Events Canada or at www.kbeventscanada.com"
Georgina Yousif and Paula Sliwo made the trip down from Toronto to attend the festival for a chance to try something new.
"We heard about it on Facebook and so we decided to drive down to try it out," said Yousif. "We've had regular poutine plenty of times, but we wanted to have a chance to try something different and this definitely hit the spot."