Sultans of String, a Toronto-based band, is teaming up with a variety of Indigenous musicians and the Brantford Symphony Orchestra for an evening of cultural celebration at the Sanderson Centre for Performing Arts on Tuesday, October 3, 2023.
For more than a decade, the multi-award-winning and three-time JUNO nominated band, Sultans of String, have thrilled audiences with their genre-hopping sound and the band has now released its newest studio album "Walking Through the Fire."
The album is a powerful collection of collaborations with First Nations, Metis, and Inuit artists across Turtle Island such as Leela Gilday, Crystal Shawana, Leanna Taneton, The North Sound, Don Ross, Shannon Thunderbird, Alyssa Delbaere-Sawchuk, Marc Meriläinen (Nadjiwan), Northern Cree, Kendra Tagoona, Tracy Sarazin, Duke Redbird and more.
"Partly what we're trying to do with this project is bringing all these artists together and creating spaces for really interesting conversations to happen so we can learn from each other," said Chris McKhool, Sultans of String band leader. "We're (Sultans of String) learning a lot about the history of what's gone on with Indigenous people in this country, but also with the personal histories of the people involved in the project and it's really eye opening and fantastic learning for all of us."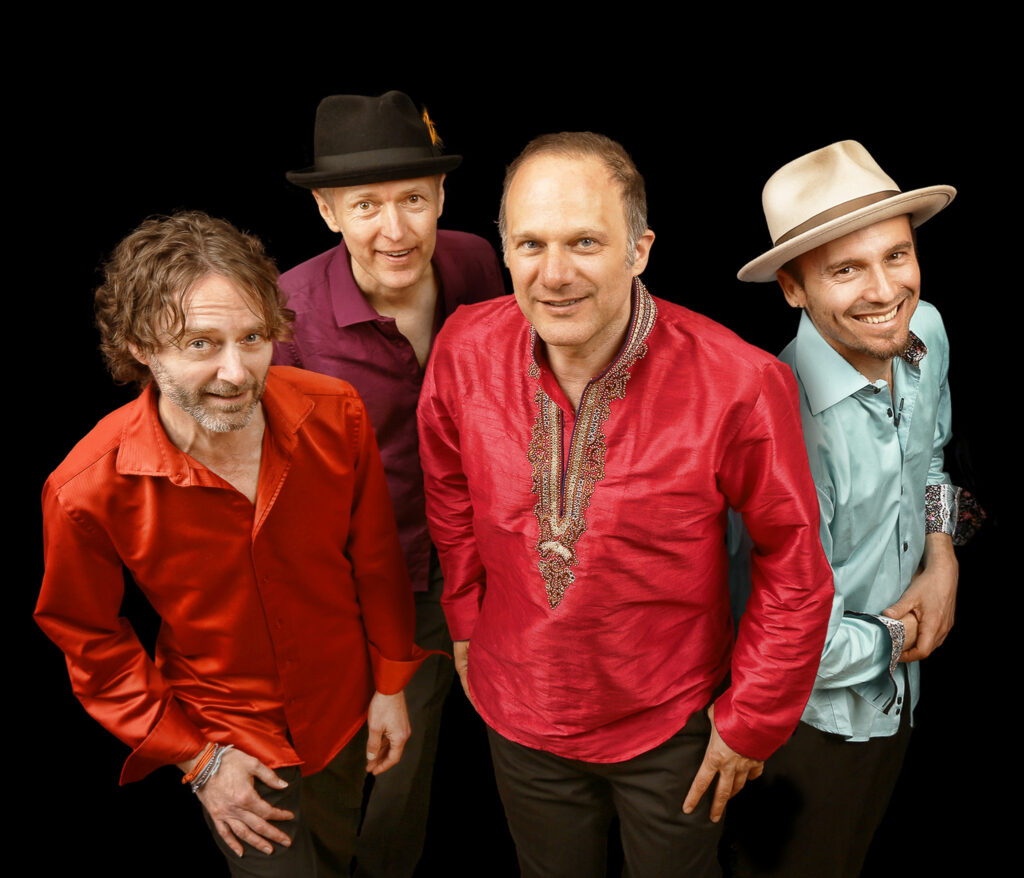 McKhool said that the project was inspired by the recommendations of The Truth and Reconciliation Commission's "94 Calls to Action" that asks for Indigenous and non-Indigenous people to work together as an opportunity to show a path forward.
"We were working with Elder Duke Redbird on our previous project, the "Refuge," and it was all about honoring the contributions of refugees and new immigrants to Canada. At the end of the project, Duke said to me 'so what are you going to do for Indigenous awareness, what you've done for new immigrants and refugees?' said McKhool. "It was a very direct call to action, and I realized right away that this was something that we really had to do. It was very important to be able to amplify Indigenous voices in this country so people can hear from Indigenous artists directly about their experience and the history of residential schools, genocide and the intergenerational impacts of colonization."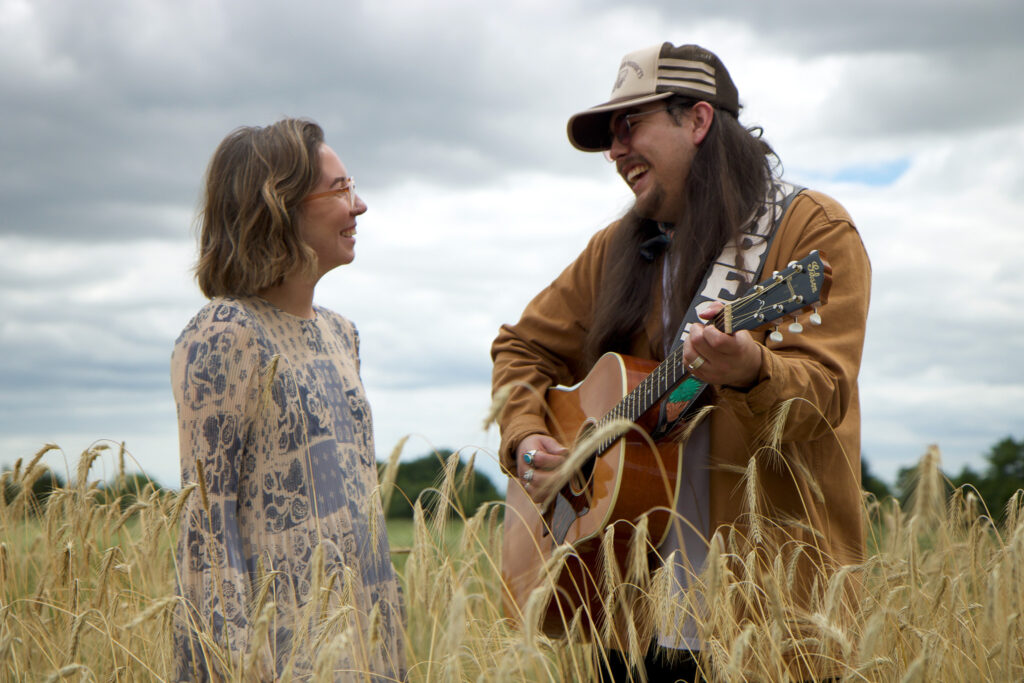 McKhool said that in order to move towards Reconciliation, it's important for people to try to truly understand and acknowledge Canada's past.
"It's very easy to notice these issues when they're splashed on the front page of the paper, but what we really need to further the possibility of Reconciliation, is to have all these truths really come to light in a really public and accepted way. People need to really understand what's happened in Canada's history because as much as people kind of get it, they forget about it and life just goes on," he said. "But we really have to have that interface and be continually reminded and educated about what's really happened in this country so that we can move forward and that's where music comes in."
Marc Meriläinen (Nadjiwan), an Ojibwe/Finnish singer-songwriter and Indigenous collaborator on the project, said that music can often be a beneficial tool in relaying these truths.
"I write rock songs, simple pop songs and record ditties, if you will, but there's is a serious sort of message sometimes hidden in the song and I find that's the easiest way to make the pill easier to digest, you know?" said Meriläinen.
He said that if people walk away from the show just enjoying the music and if it lifts spirits, then that's great.
"But, if you also leave the show and there was something that you wanted to learn more about, maybe an issue or more about a certain nation or a history of something and how it went down – how it really went down – then maybe that just might inspire you to purchase a book from an Indigenous author or buy some more music from one of the other Indigenous musicians as well as the musicians on the collaboration," said Meriläinen. "For me, music is about trying to push positive messages forward as well as to educate the public without bashing it over their head."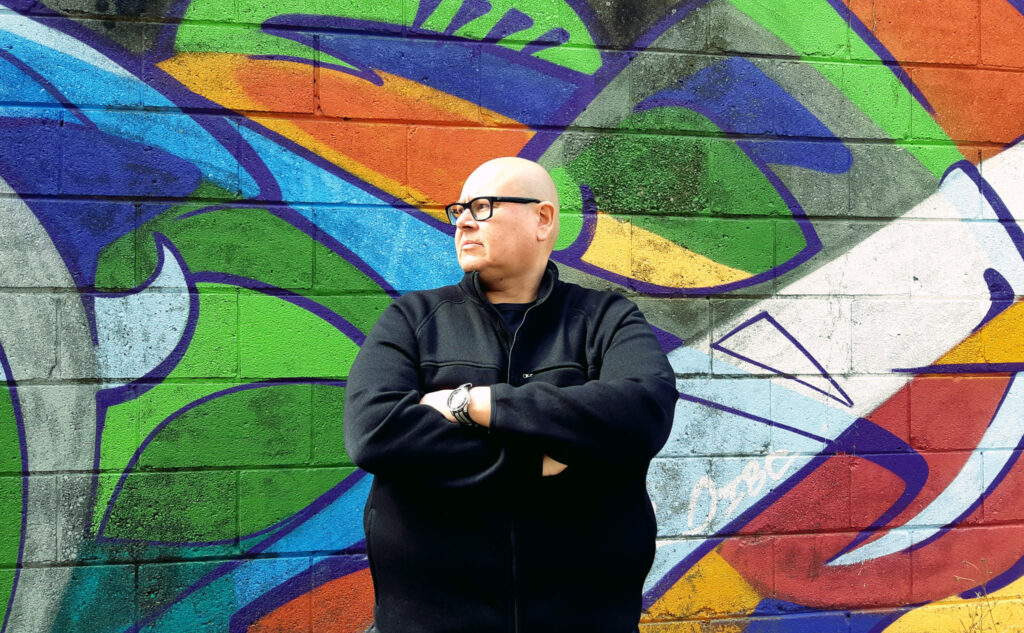 Band members and collaborators are now about to set out on a six-month live tour to bring the album directly to the public. The tour will hit 23 cities with 30 performance dates across Ontario and will feature four different symphonies along the way.
McKhool said that Brantford residents can be sure to expect an evening of endless "ear candy," as well as a multimedia extravaganza.
"They're going to hear directly from Indigenous artists singing their songs, telling their stories, and all the collaboration songs and stories," he said. "It's going to be around a dozen people on stage, plus the glorious Bradford Symphony Orchestra, and we're going to throw a couple of original Sultans of String songs as well and by the end I'm hoping everyone's gonna be up on their feet clapping and singing along."