Audience members sold out Playful Fox Productions (PFP) final performance of "Mary Poppins" at the Paris Presbyterian Church on Sunday, May 21, 2023.
Disney and Cameron MacKintosh's musical Broadway version of "Mary Poppins" is a combination of various elements from Pamela Lyndon (P.L.) Travers children's book and the classic Walt Disney film with an added bonus of new songs, characters and plot lines.
Narrator Bert (Sean Hauk) opened the performance by showing off his paintings, mingling with others and introducing the Banks family to the audience.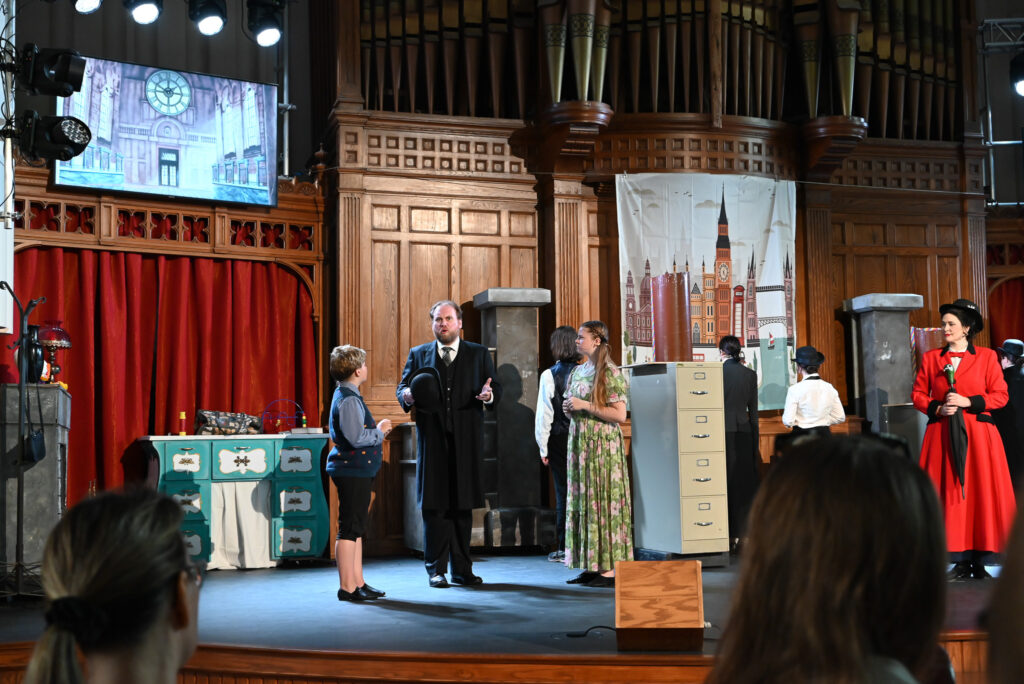 Moments later, Mrs. Banks (Shannon Wijnker) grappled with the loss of yet another nanny due to her children and their numerous pranks.
Jane (Ruby Wijnker) and Michael (Penny Wijnker) Banks soon put together their own suggestions for their parents to include in an advertisement for the "perfect" nanny.
"Wanted: a nanny for two adorable children," said Jane before continuing in song. "If you want this choice position, have a cheery disposition. Rosy cheeks, no warts! Play games, all sorts!"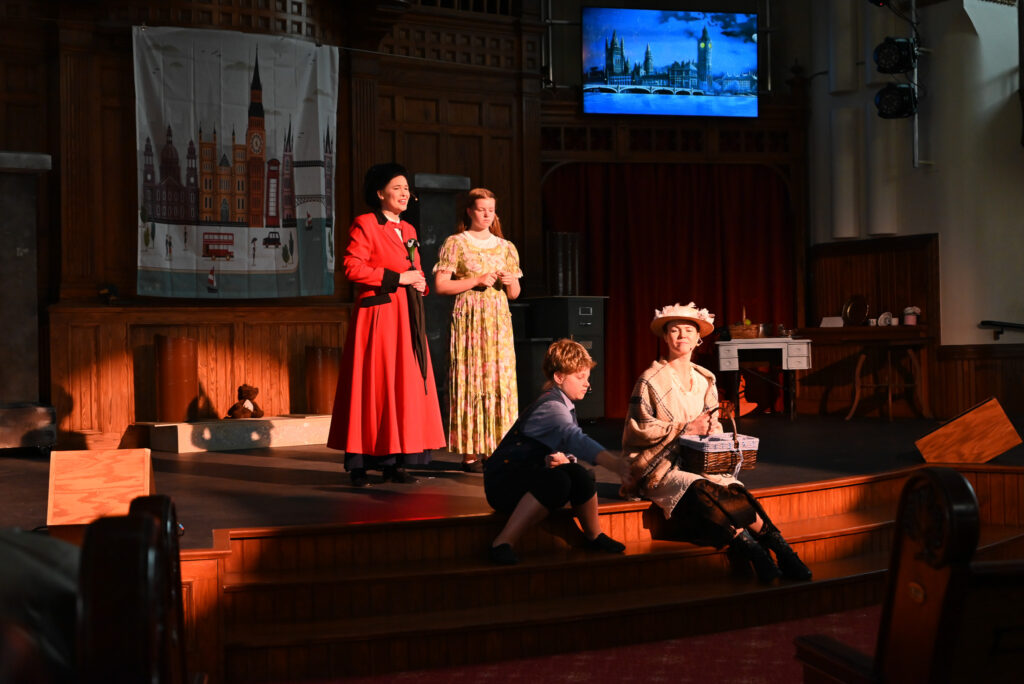 When the winds from the east soon blow in a delightful new nanny, Mary Poppins (Meredith Wood) captures the children's attention and intrigues them with her alternative ways.
Wood charmed the audience as she captured the delightful and fun essence of Mary Poppins and her task at hand. Alongside Wood, Hauk had audience members laughing and clapping as he brought his character Bert to life with his playful attitude and dance skills throughout the show. The two characters played off each other with great chemistry as they moved the story along with perfectly timed lines, facial expressions and fun.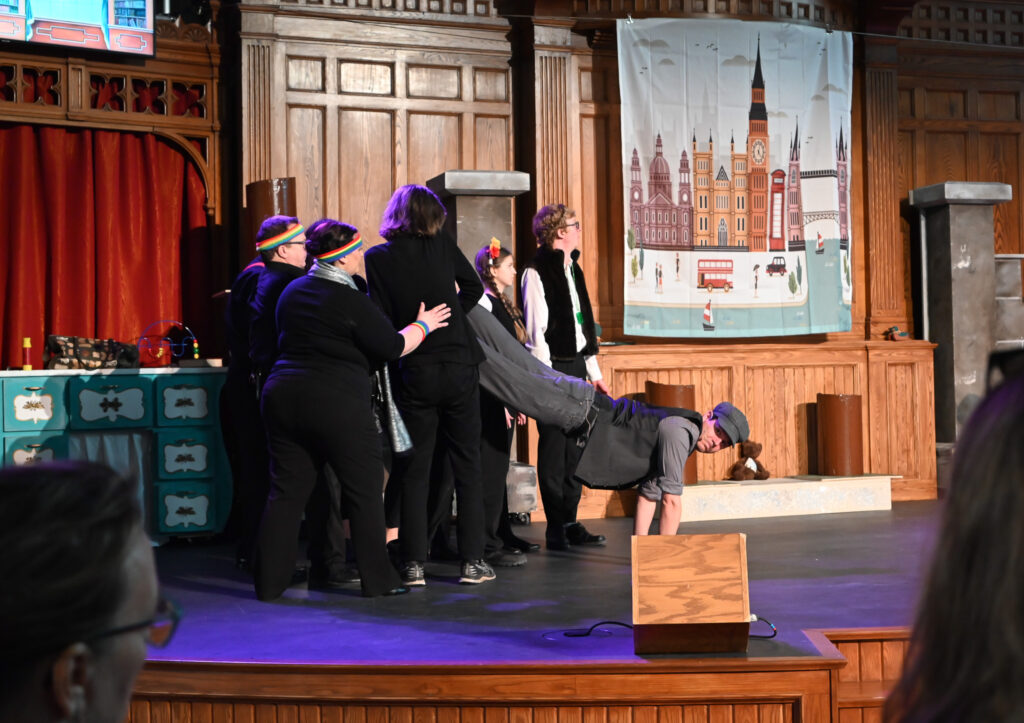 As characters begin to change and develop through their real-life issues, PFP's production brings more than just growth between two siblings, but their parents as well.
Shannon Wijnker and Scott Mountain's performances as Mrs. and Mr. Banks gave the audience a peek inside of the parents struggle to find balance between life and children. Despite having more serious moments throughout the story, Shannon and Mountain both brought their comedic timing to lighten the mood.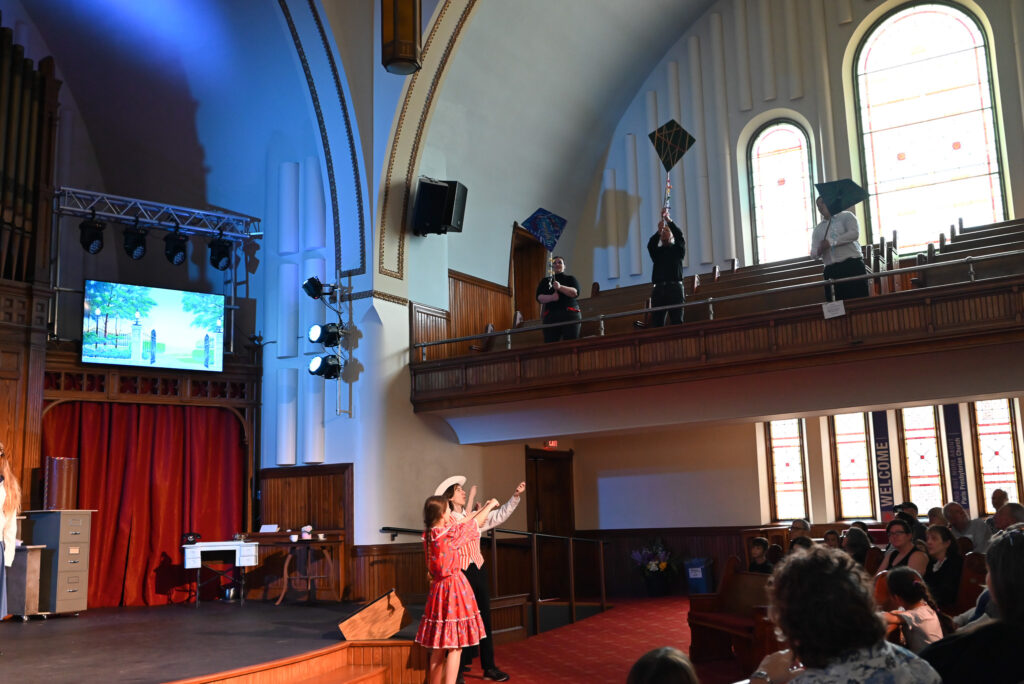 Despite not having a large Broadway size set up with rigging and the works, PFP Director Malakai Fox created creative alternatives for the more magical moments such as flying a kite or having Bert jumping through chimneys with the use of television screens and clever cast placement.
Simple moments such as group reactions and lighting changes were a clever use to display more ominous moments such as the entrance of Mr. Banks' former nanny, Miss. Andrews or the return of Mary Poppins.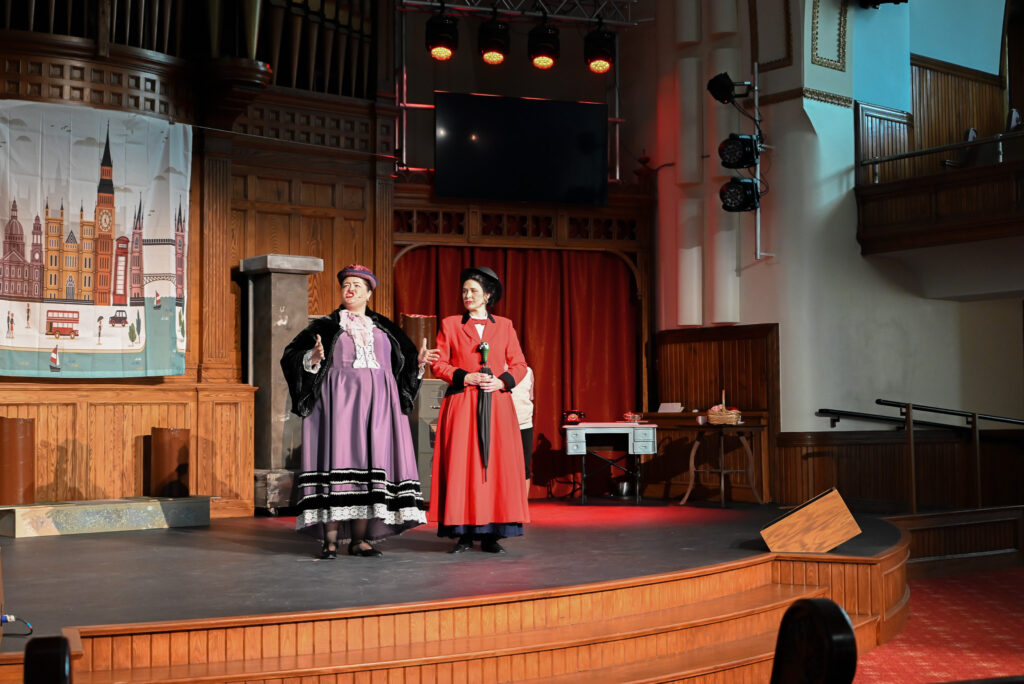 The audience gave the final performance a standing ovation and Fox could be seen getting emotional from the tech booth.
"It was extremely moving to have done all that work in two-and-half month's time," said Fox. "Our Disney's are very emotional, and our musicals are often very well received but it always shocks me to see the show get four standing ovations. I think my favourite moment in the show is when Mary Poppins sings 'with every job that is complete there is a sense of bittersweet' and that is my feeling right now in a nutshell."