Hundreds of residents attended the Downtown Paris Business Improvement Area's (BIA) annual Jingle Bell Night on Friday, November 17, 2023.
Families went from shop to shop as they explored the various businesses and their offerings, including plenty of tax-free shopping and other in-store promotions.
Guests also collected ballots from each store to enter to win a $500 downtown Paris shopping spree.
Inside the Wincey Mills Market, vendors showed their spirit with festive gear, while the Brolly Real Estate Group offered gift wrapping with all proceeds going towards Food for Kids, and many youngsters also lined up for holiday face painting.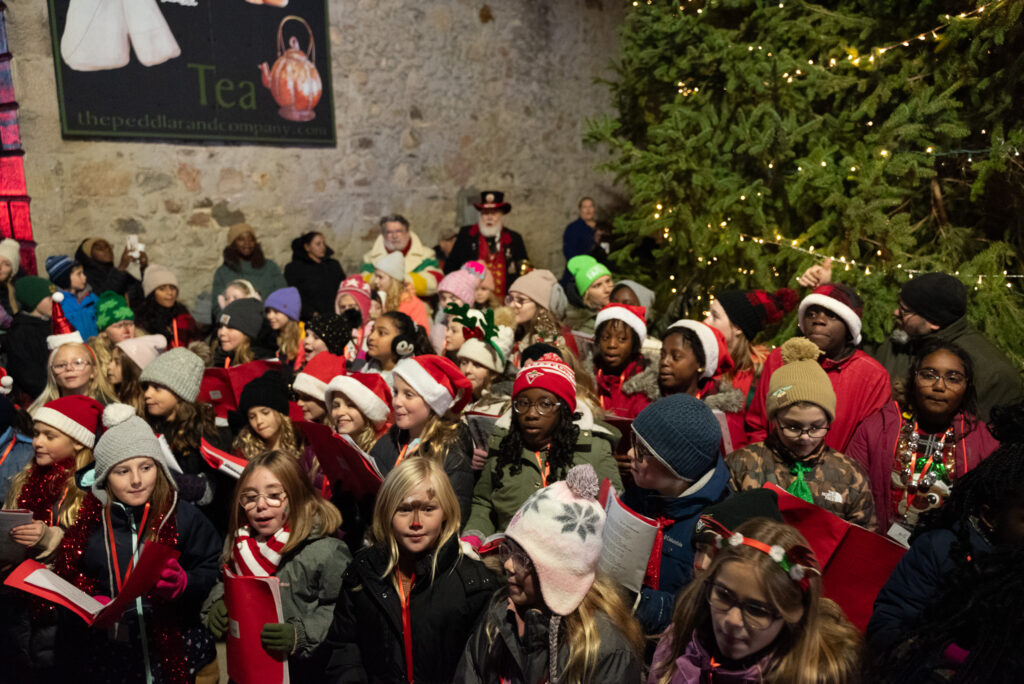 Outside, carolers from St. James Anglican Church, Paris Community Church and Paris Performers' Theatre roamed the streets spreading holiday cheer.
At 7:00 p.m. David McKee, Brantford's Town Crier kicked off the tree lighting ceremony with a declaration.
"For a decade and a half, the most central part of Paris has been illuminated nightly during the darkest time of year by the warm glow of lights on a special downtown tree," he said.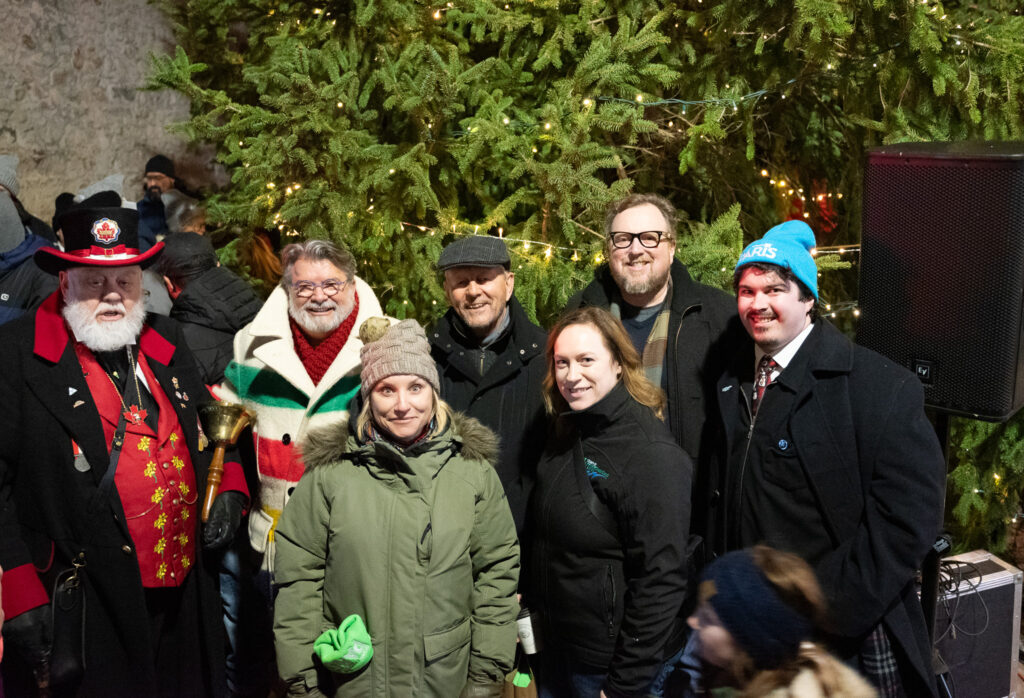 Matt Cummings, Chairman of the Downtown Paris BIA, then spoke, noting he was impressed with the amount of people who turned up.
"I think this is the biggest crowd for the tree lighting that I've personally ever seen," he said.
David Bailey, Mayor for the County of Brant, then took to the microphone to thank everyone who positively contributes to the County.
"I'd like to thank everyone for everything they do in the County of Brant. The county does the best it can with all the resources we have, but it's the spirit and the people that keep the County of Brant the best place to work, live and play," he said. "I encourage all of you to take a moment every day to celebrate the freedoms and the blessings that we share living here in the County because we are very lucky when so much of the world is so unsettled."
As the time to light the tree neared, Katherine Pickering, Vice Chair of the Downtown Paris BIA, said that the evening was a great time to explore local shops, and thanked all the BIA volunteers for their hard work in putting on the event.
She then invited the winner of a colouring contest to join Bailey in the lighting of the tree.
The hundreds of spectators then began counting down from ten before the youngster hit the switch to light the tree.
The Sacred Heart School choir followed the lighting with "We Wish you a Merry Christmas" and while visitors sang along with the youngsters.
As visitors explored the downtown core, many stopped to admire the window decorations in each shop, donate items for the Cram-a-Ram in support of Nova Vita, or donate toys to the County of Brant Firefighters for its annual toy drive.
Many business owners like Emery Silva of Le Petit Marche, said that she was pleased with the evening's turnout stating that it was just a "totally different vibe on the street, it's been really lovely."