Over 50 people attended the International Overdose Awareness Day (IOAD) event at the Grand River Community Health Centre (GRCHC) on Thursday, August 31, 2023.
"Today's event is for International Overdose Awareness Day, which is always held on August 31," said Katharine O'Connell, Program Manager of the Brantford-Brant Safer Opioid Supply at GRCHC and Co-Facilitator of the event. "The campaign was first started in Australia in 2001, though events are now held all over the world to remember those who've been impacted by the overdose crisis and drug poisoning crisis. Not only is it for those who may use substances, but also their friends, families in the community as well."
The IOAD planning committee organized several interactive activities during the day, including rock painting, smudging, jewelry making, chalking, quilt projects and memory boxes. As well as resources such as free food, a ­­cool down area, Naloxone and CPR training from Brantford-Brant Paramedic Services and various giveaways such as wound care, harm reduction supplies, personal hygiene kits, pens and notebooks.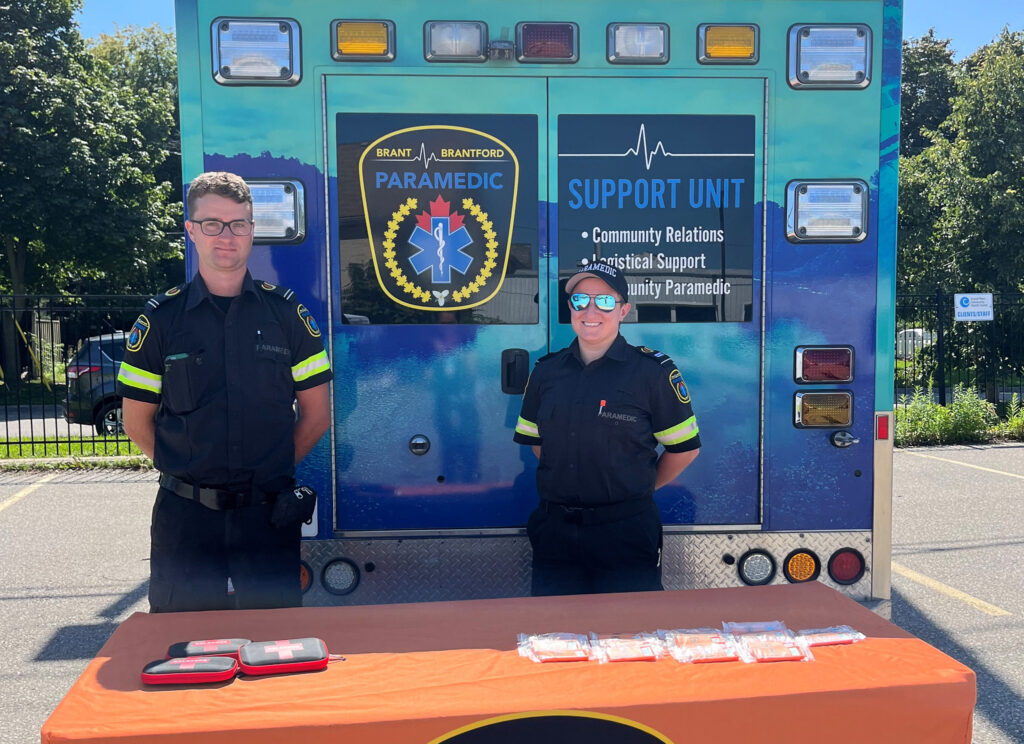 The event also featured several community agency booths such as Nova Vita, Hamilton Halton Brantford Housing and Support Services, Brant County Health Unit, Brant Haldimand Norfolk Rapid Access Addiction Medicine (RAAM) Cinic, Brantford Native Housing, St. Leonard's Community Services and more.
Josh Hill, of Six Nations of the Grand River, opened the event with a traditional opening ceremony and Thanksgiving Address before handing over the microphone to Alyssa Stryker, Coordinator for the Brantford-Brant Community Drug Strategy.
Stryker noted that according to official data (though, likely an undercount), Brantford-Brant experienced 251 overdose cases in 2022. Of those cases, there were 49 opioid-related deaths, marking the community with the ninth highest opioid-related death rate in Ontario.
"Most overdose deaths are preventable which is a heavy thought to sit with. The folks we are here to mourn today, did not have to die and we as a society have to do better at keeping people alive. …While approaches to drug use still face significant opposition, and in some cases, increasing backlash, real progress has been made – real positive change," she said. "It hasn't been quick or linear and we've lost so many people needlessly along the way and it is nowhere near enough, but it is real and it is positive. It should be a reminder to all of us that although we have a long way to go we have also come a long way and that didn't happen by itself, it happened because people like us just kept pushing."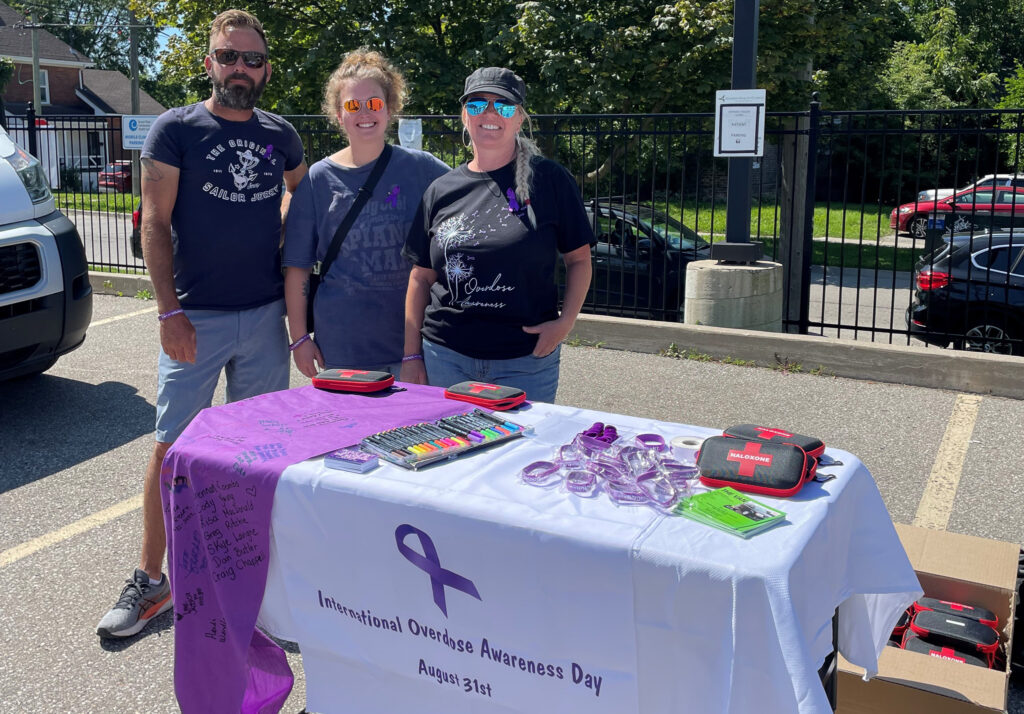 She reminded those who are actively struggling with drug use, that they are important and that she is always willing to hear from them.
"I want to emphasize how much your life matters and how committed I am to doing everything I can to make sure you can live your best life, whatever that looks like to you. You deserve to thrive and not merely to survive, although of course you deserve that too," she continued. "I'm at your service and I hope you will reach out if you have ideas for what you would like to see from me and from the drug strategy in this community. You are the true experts in where we are failing you and how we can do better and I welcome your input and guidance. While there are definitely some limits to the things we can change at the local level, I'm absolutely committed to trying to change all of the things that we can."
Community members were then given the opportunity to speak about their personal experiences with drug use or the loss of loved ones.
Shawna Bray, an Organizer from the Brantford Substance Users Network and peer support worker at GRCHC for the Brantford-Brant Safer Opioid Supply, also spoke to visitors about the drug poisoning crisis, the toxic drug supply on the streets and those who are often disproportionately affected.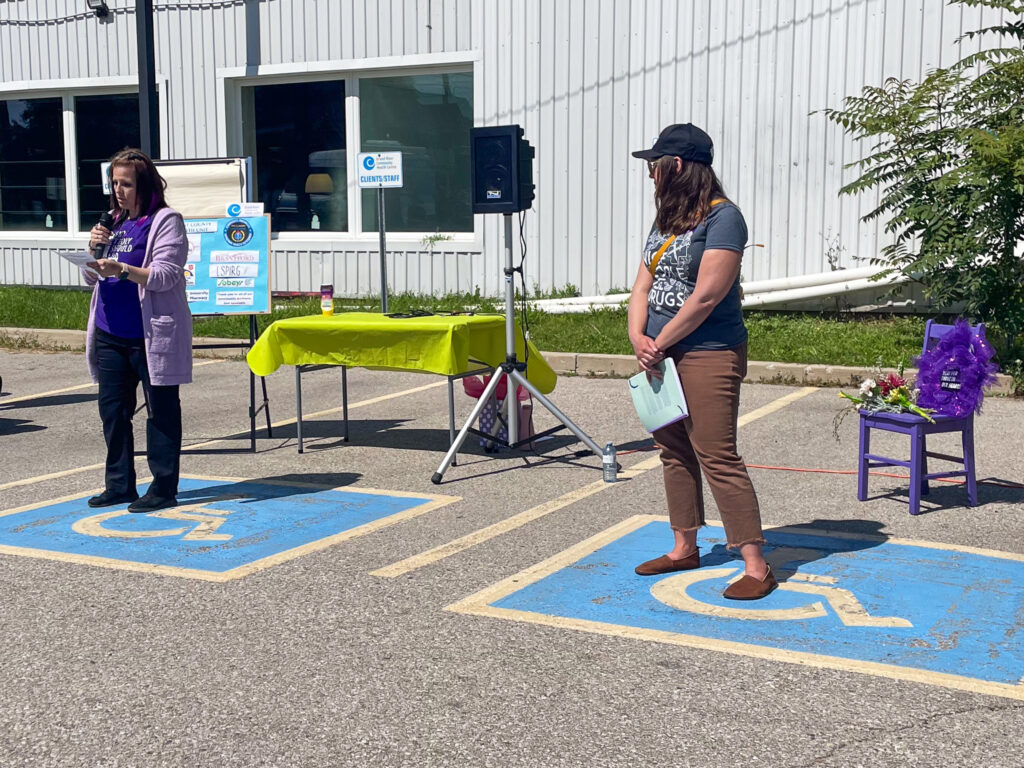 She said this is the time to act and to educate people about the stigma, and the intergenerational trauma, abuse and violence that can lead to people turning to drug use.
Bray also spoke about how advocating for those who struggle with addiction is important because ultimately, everybody is a person with a story to tell.
"There's a lot of inner layers underneath an addiction and why people would use a substance. Everyone is a person, they are loved and they need to be seen as people because they all have a story and this can happen to anyone, addiction does not discriminate." she said. "In all actuality, we have bars which are considered a supervised consumption site, but because it's a socially acceptable drug, there isn't as much of a stigma surrounding alcohol over any other drug."