Brantwood Farms hosted its third annual Christmas on the Farm event, giving community members the opportunity for a fun family outing.
The event was held over two weekends, starting on Friday, December 2 and ending on Sunday, December 11, 2022.
Brantwood Farms has been in this community going as far back as 1891 and the location is best known for its Fall Festival, but for the past three years visitors have gotten the chance to experience the farm in the winter months. 
The Pate family originally held the event on the weekend, but has since added another day to its run.
"Last year we only did Saturdays and Sundays," said Andrew Pate. :This year we added Fridays just because we had a lot of demand for it last year when people were still working from home. [Now that people have returned to work] Friday's haven't been as busy, but Saturday and Sunday have been packed and sold out."
For $10, guests got access to a variety of experiences on the farm.
"People can come to see Santa and they can spend some time with him," Pate said. "You can sit by the bonfires, drink some hot chocolate, and we have a few of our playground things on. We also have a craft station so everyone gets to go home with their own craft."
The snack-shack sat close by the bonfires selling hot chocolate and hot apple cider as well as a variety of baked goods. Families could be seen eating cookies and donuts while staying close to one of the fires.
Children took their turn waiting in line to see Santa so they could share their Christmas lists for this year before taking a picture with the big man himself. Some asked for broccoli to carry around, while others asked for Pokemon cards or Squishmallows.
Inside of the craft barn, children and their parents got to make Christmas ornaments made from popsicle sticks and beads. As the kids waited for the glue to dry, many visited the rabbits in the barn.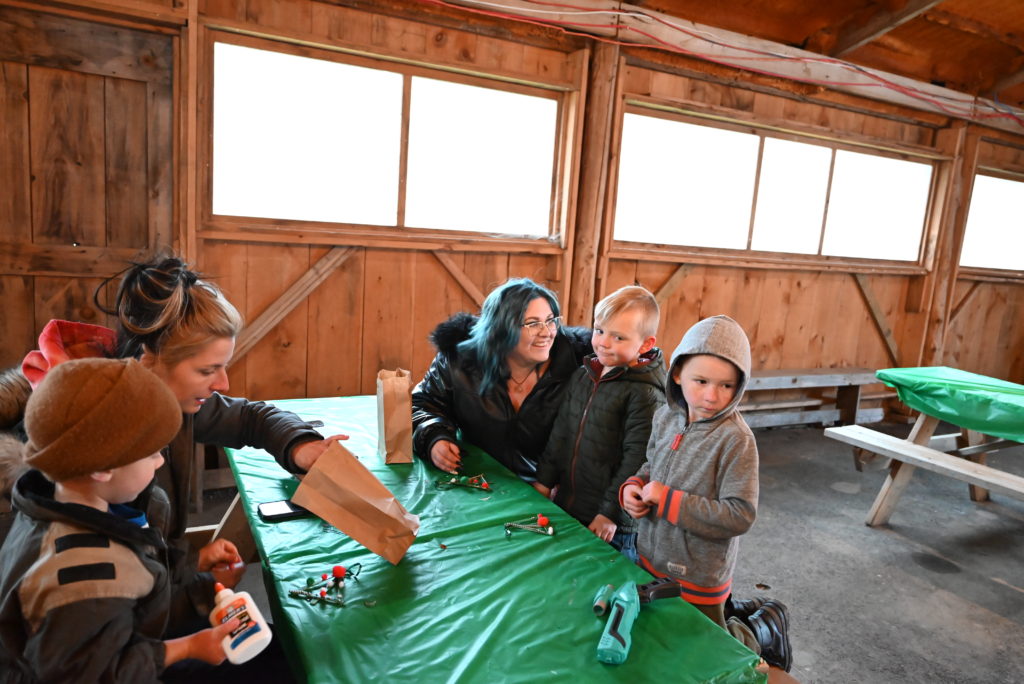 Outside, visitors could check out more animals or explore the playground depending on the weather.
The Brantwood Farm shop was also open and guests could pick up a variety of fruits, vegetables, chips or special jams to take home with them.