Over 200 residents attended the inaugural Women in Business Expo in Brantford on Wednesday, March 8, 2023.
The event was held on International Women's Day and organizers Sam Gernhart and Jaime-Lee Ridge explained the significance behind choosing the specific date.
"When I came up with the idea for a tradeshow event, all of the ideas started coming out and I thought International Women's Day was a perfect date because the event itself was going to be celebrating, showcasing and networking with women, so why not pair it up?" said Gernhart.
"As she [Gernhart] was looking into launching a strategic marketing package that could reach everybody, we were looking at March anyway so the dates tied together beautifully," added Ridge.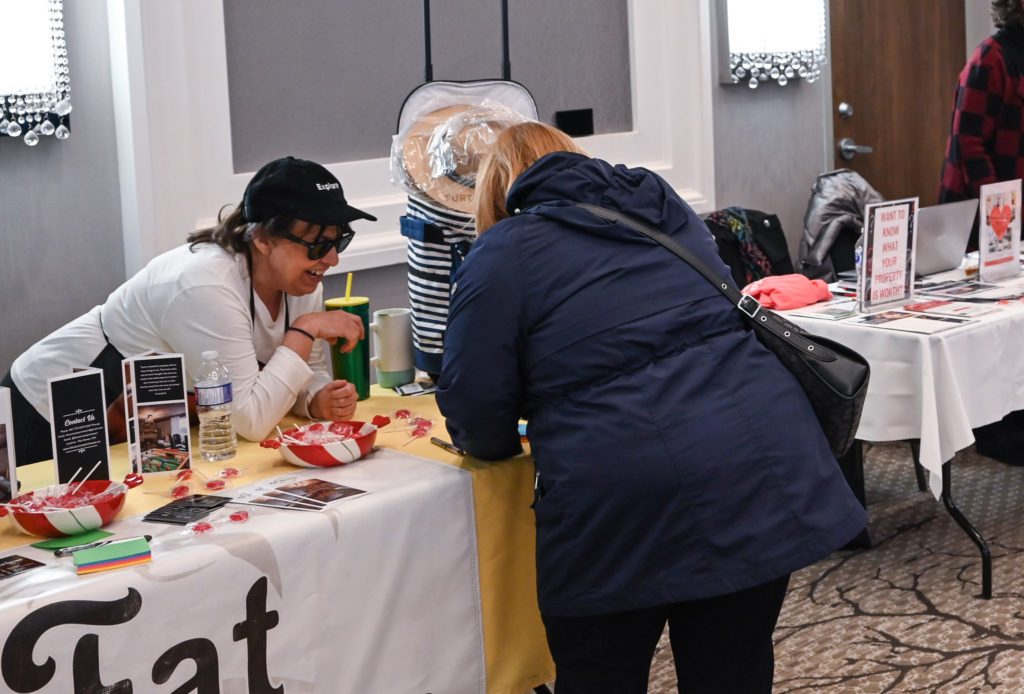 The event featured a photobooth area made of coloured balloons, a coffee truck outside, prize give-aways, swag bags, six guest speakers and over 30 vendor booths including Midnight Body, Impact Home Staging and the Fat Raccoon.
Many booths gave away cookies, treats, stationary, "the future is female" shirts, or had information about their services and discounts available on site.
Ashlee's Events provided a blow-up axe-throwing activity and Mindful Path Counseling also brought along Leonard, a lilac French Bulldog who works as an emotional support animal.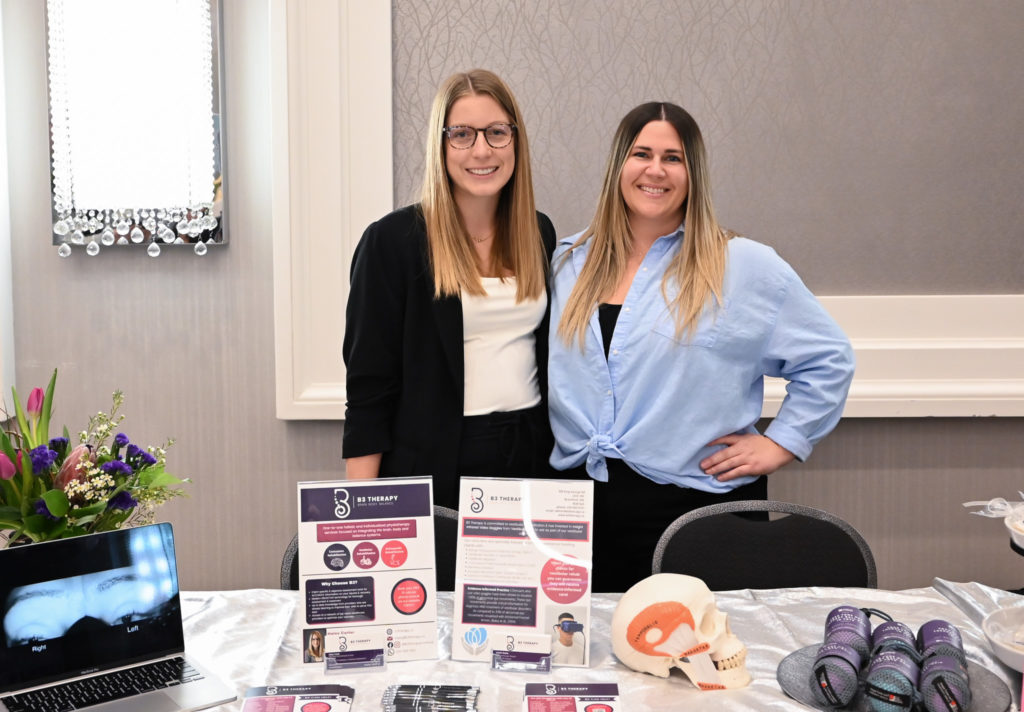 Attendees and vendors alike explored the tradeshow room and networked with others, while many signed up to watch the hand-picked guest speakers as they touched on topics such as marketing or burnout.
"Everyone's presentation looked different and sounded different, and they all pulled a lot of their own experiences on completely different diverse topics, but stuff that we deal with every day," said Gernhart.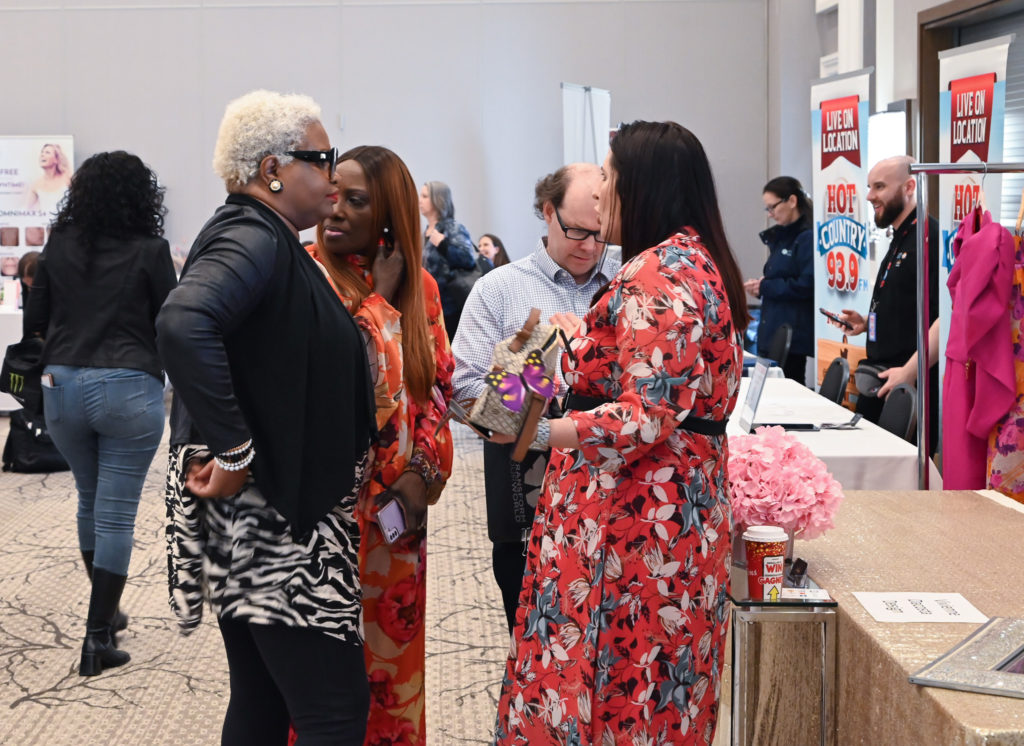 For the two organizers, it was important to them that they create an inclusive environment that encouraged local businesses to come out and get involved, all while also creating a thoughtful, curated and diverse event to inspire others.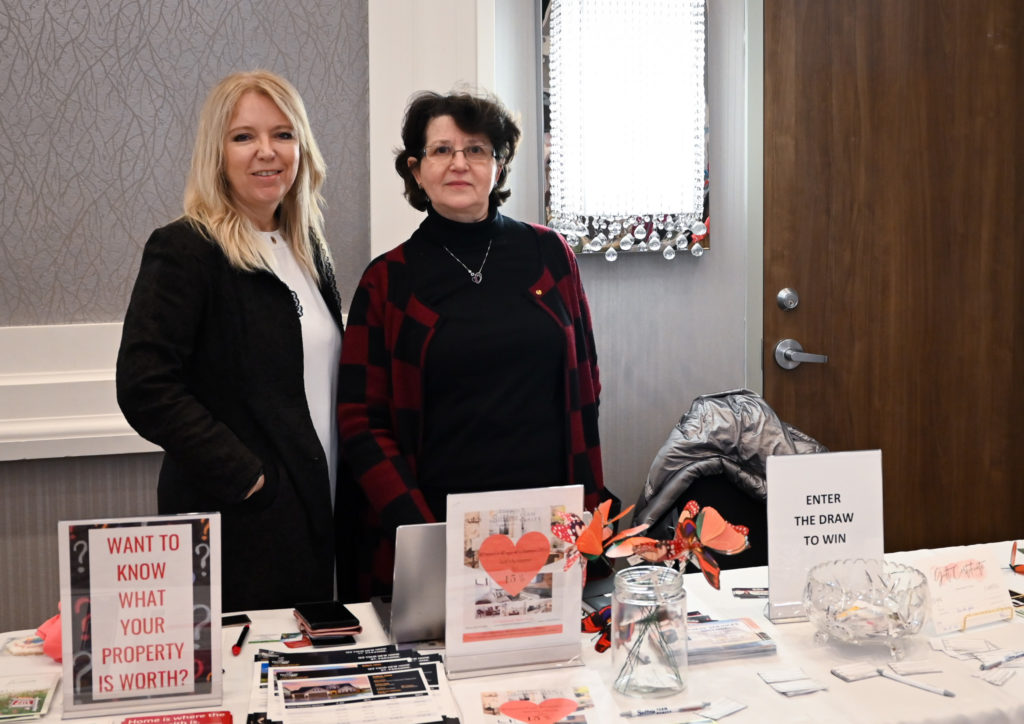 Ridge mentioned that the potential networking and learning opportunities were in abundance and that it was a chance for women to have access to reliable resources and to help them get into the world of entrepreneurship.
Gernhart and Ridge are looking forward to learning from this year's feedback so they can continue to grow and improve this annual event.