Big Cityyy Arts and the Dog-Eared Café teamed up for a special Valentine's Burlesque Revue show in Paris on Saturday, February 11, 2023.
Rubyyy Jones, a long-time burlesque performer and their partner Prinx Lydia, a costume maker and designer, arranged an intimate and unique show for the Valentine's weekend.
Host Rubyyy Jones, welcomed the audience to a night designed to celebrate love, friendship and being single.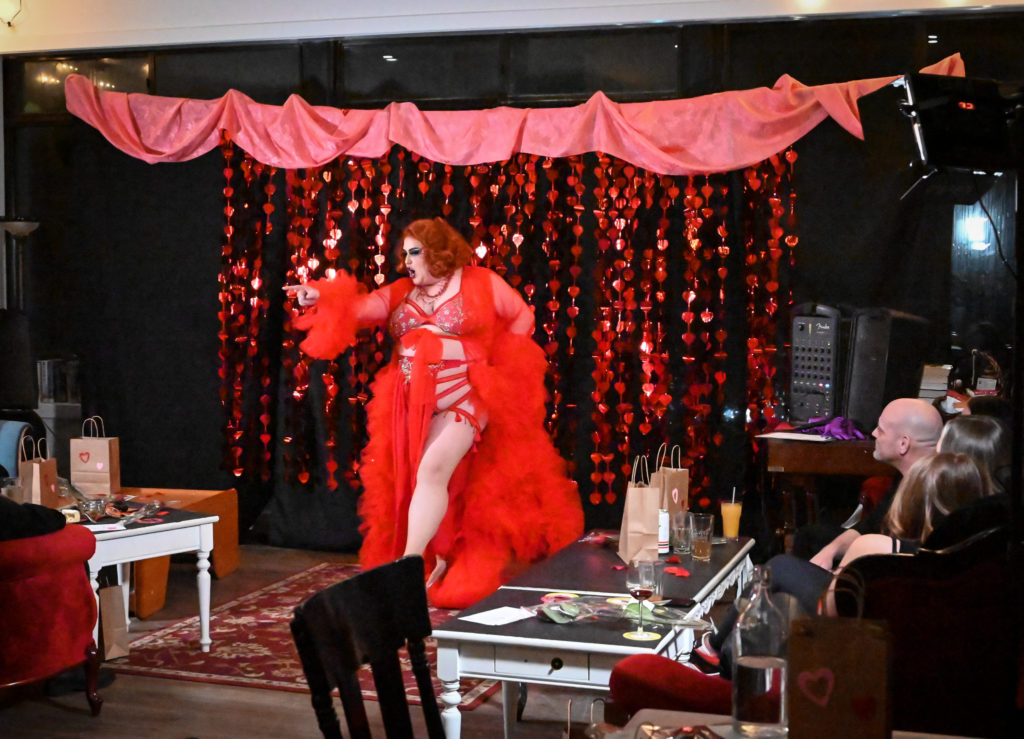 Jones' enthusiastic and charming personality got the crowd engaged as they encouraged the audience to cheer and clap for more.
Five performers (including Jones) took turns performing their various acts throughout the night – from lip-syncing to belly dancing and burlesque style performances, there was no shortage of entertainment.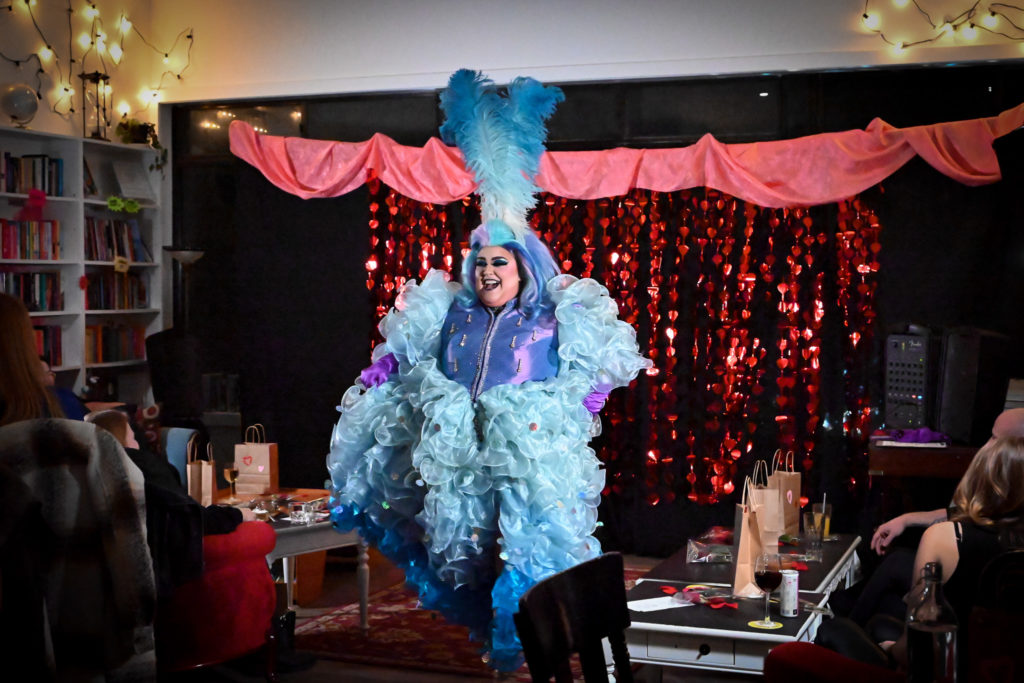 Jones opened the show with a version of Marilyn Monroe's I Wanna Be Loved By You before handing it off to new Drag performer, Gothika Jones as they lip-synced to Only Love Can Hurt Like This by Paloma Faith. Mary Snow performed a belly dance number to Bound to You by Christina Aguilera and Miss Boom Boom Knox performed a burlesque number to Beth Hart and Joe Bonamossa's version of I'll Take Care of You. MsChaos Divine took the stage last to perform her burlesque number to I Touch Myself by the Divinyls.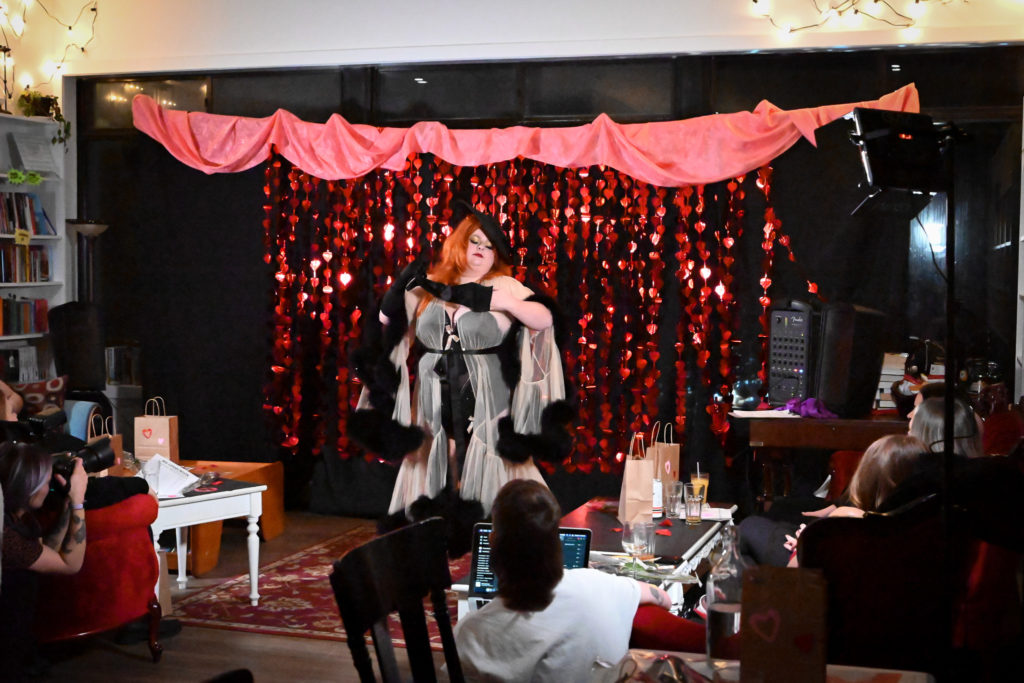 The performers captivated the audience by keeping eye contact and interacting with those present as they moved through the space during the evening.
In between acts, audience members were pulled up to partake in the evening as Jones showed them how to interact with the audience and grab their attention.
There was also a small game of trivia that tested everyone's knowledge on various body and romantic facts.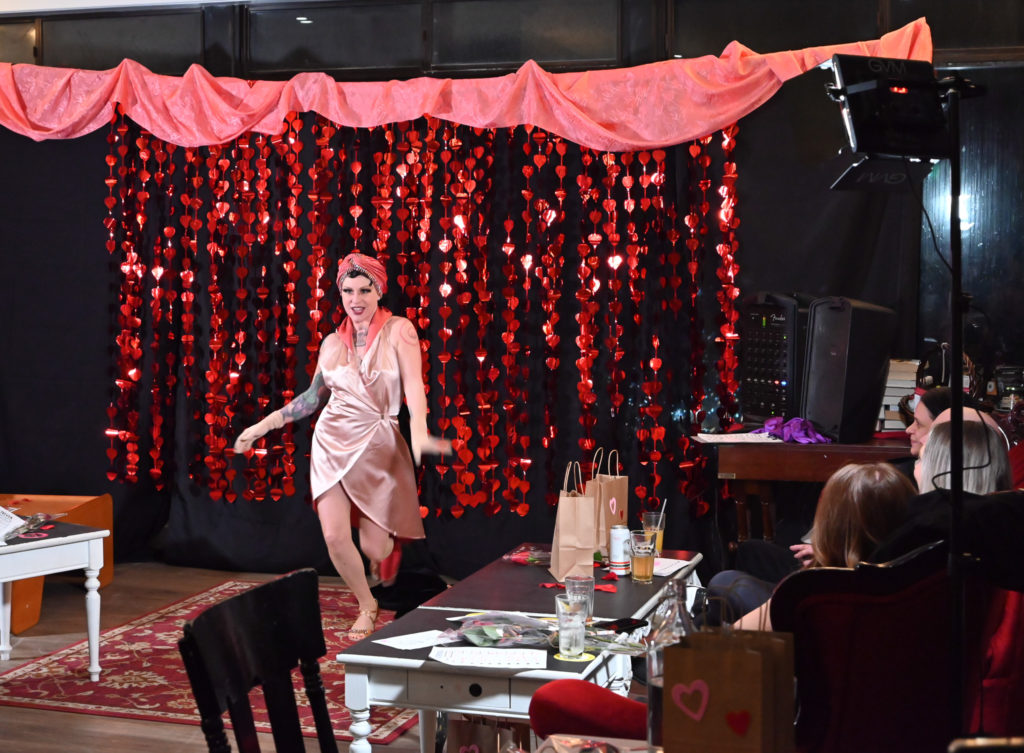 Big Cityyy Arts provided each guest with a special goodie bag to take home that had candies, treats, and a ticket to Paris Performers' Pillowman. Belle Florals of Brantford provided each person with their own cut rose to take home.
Jones was thrilled with the overall night and was happy to see that the show sold out.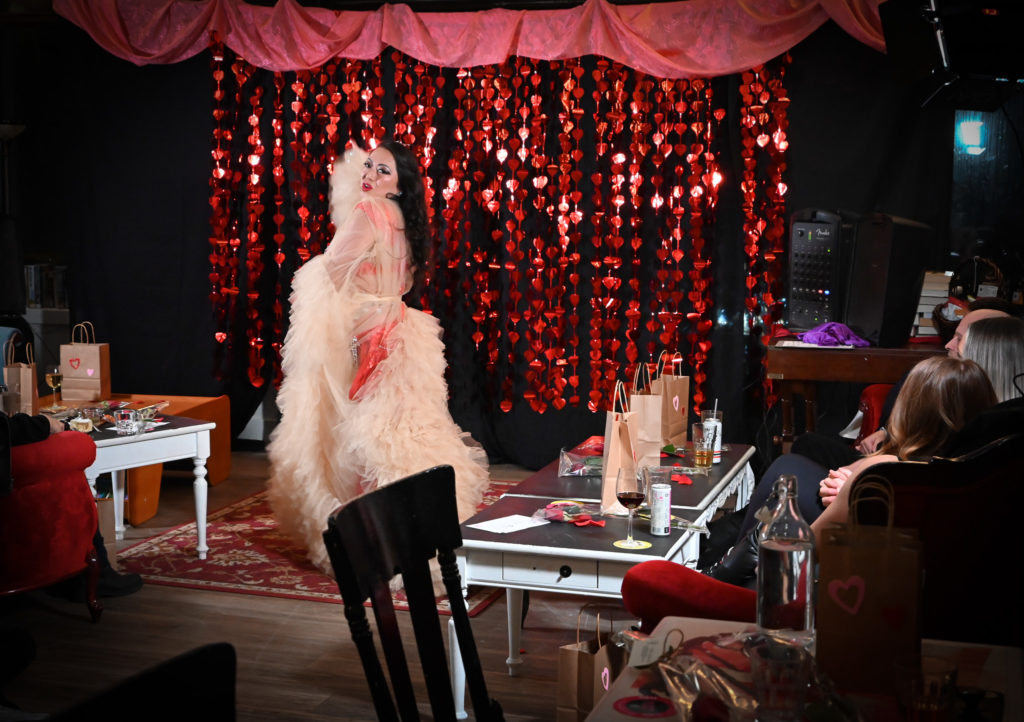 "Tonight's turnout was perfect, we were totally sold out and all the babes showed up and they had amazing vibes and amazing asses!" they said. "My favourite part of the night was feeling all the nerves from the audience not knowing what to expect and as soon as we started, everyone just lightened up, lifted and got really excited."