Over 1500 people were in attendance at the Children's Safety Village of Brant to help kick off Police Week on Saturday, May 13, 2023.
The event will kick off Police Week as it runs from May 14 to 20, 2023. The theme for the week is Building Bridges: Celebrating Police-Community Partnerships. It is designed to emphasize the importance of ongoing collaboration between police and community partners as they work to support a holistic approach to service delivery and response efforts.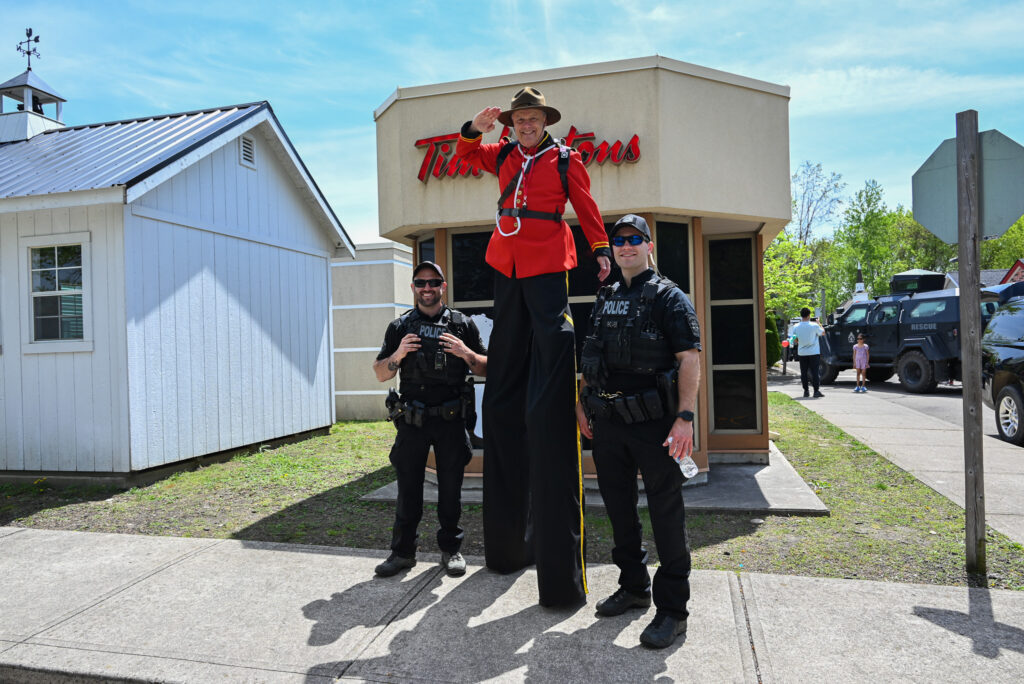 Plenty of families played in the sun as they got the chance to meet with local law enforcement members from the Brantford Police Service (BPS), Six Nations Police, and the Ontario Provincial Police (OPP.)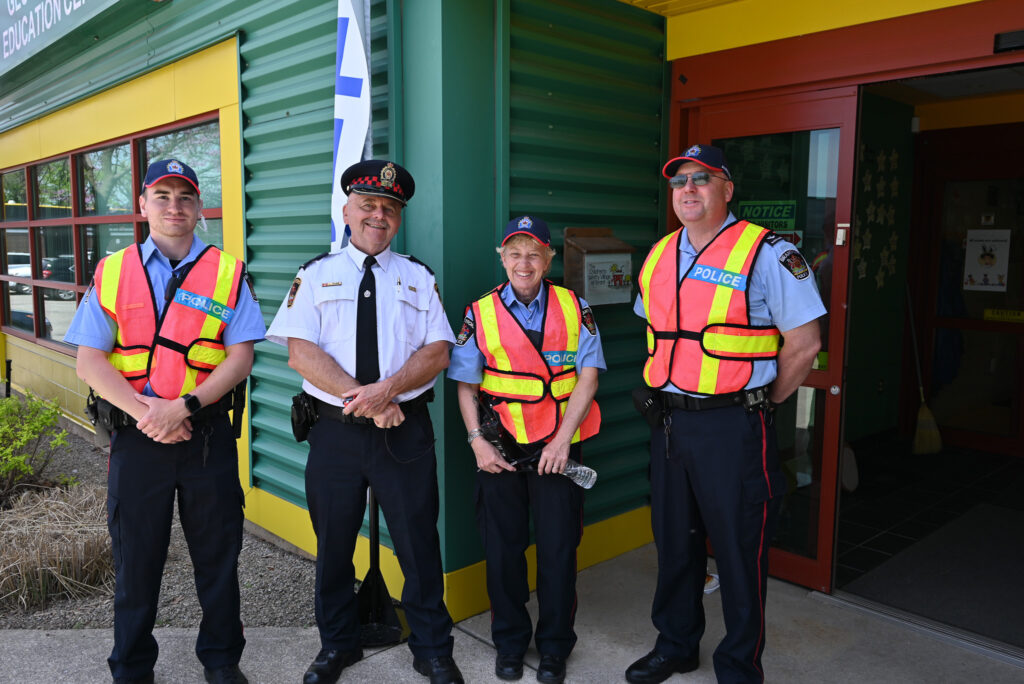 Children received a demo on bike safety and also got to explore a variety of police vehicles. From motorcycles to OPP cruisers, a BPS Gurkha armoured patrol vehicle and more, there were plenty of chances to explore.
Other families could be seen playing on the stationary wood train or the small park as they made their way through the Children's Safety Village.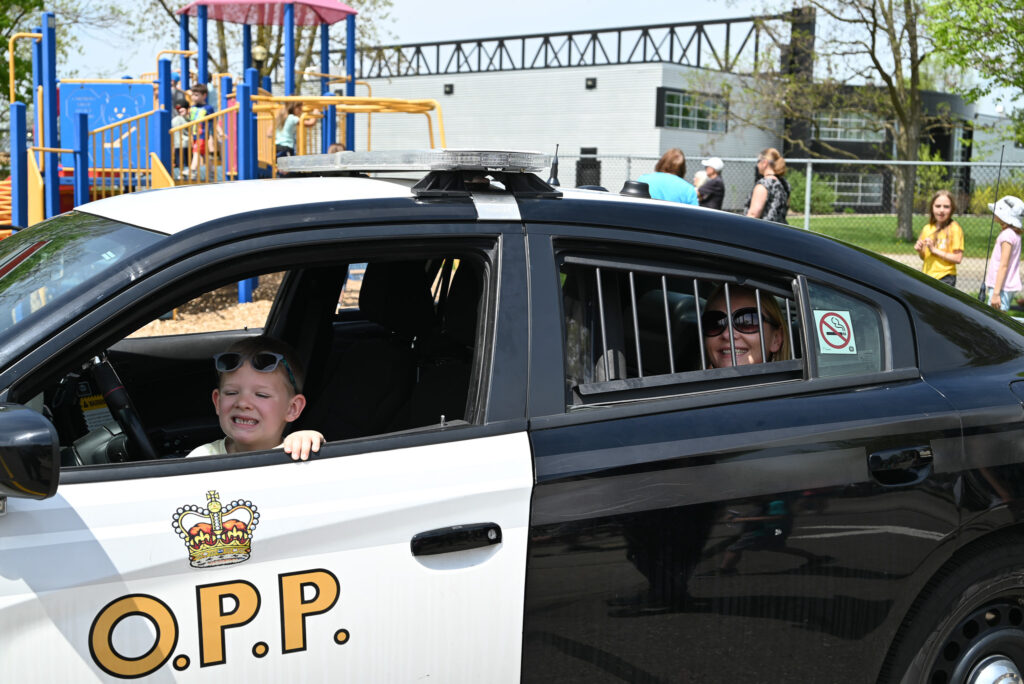 A pizza lunch, snacks and drinks were provided throughout the afternoon and children could also treat themselves to face painting and balloon animals.
Attendees also gathered in tight to see BPS Constable Adam Fisher and his police service dog Hank show off some of his trained commands before Constable's Paul Wiacek and police service dog Mack demonstrated the skills that police canines learn in their four month training.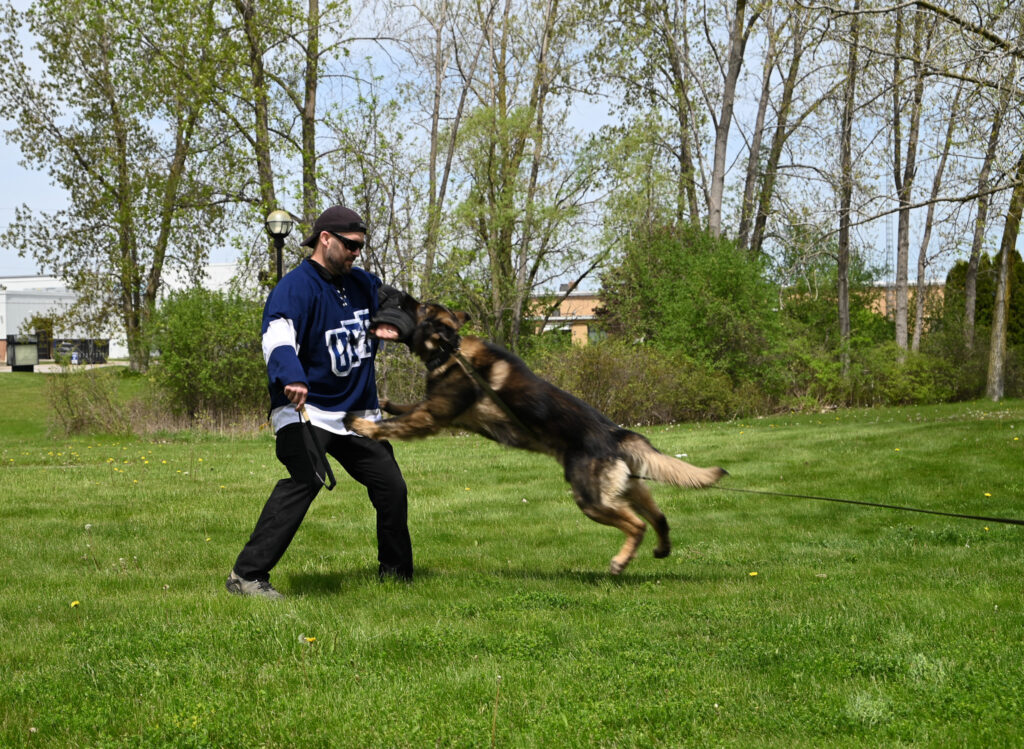 Crime Stoppers and Citizens on Patrol were also at the event to educate community members on their role in the community.