Brantford Police Service Chief Robert Davis discussed his concerns regarding the proposed Bill C-5 following a trip to Ottawa earlier this summer.
The proposed legislation would repeal mandatory minimum penalties (MMPs) for 14 offences in the Criminal Code of Canada.
The list of offences included in Bill C-5 include prison breach, weapons trafficking, robbery with a firearm, sexual assault, criminal harassment, kidnapping, trafficking in persons, abduction of person under 14, motor vehicle theft, theft over $5000, breaking and entering a place other than a dwelling, being unlawfully in a dwelling, and arson for fraudulent purposes.
"If it passes, as suggested, where the sentencing minimums are removed, and all of these offences are allowed to be served as house arrest, or with an ankle bracelet, there'll no longer be a deterrent for the criminal," said Chief Davis. "The big concern for me is the current bail situation, so I'm fearful that it will boil down to the look of risk and reward for criminals."
He explained that his concerns are about the larger operations coming in and out of the city and province.
"We're talking about serious offenders, not the addicts that need help," he said. "What we're talking about are the people importing drugs and weapons. The list of offences, you put a couple together and that's human trafficking. We have governments at the provincial and federal level saying we're serious about human trafficking and we have to address this. But on the other hand, Bill C-5 is saying that if you commit these crimes will allow you to serve a sentence in the comfort of your own home and with your ankle bracelet."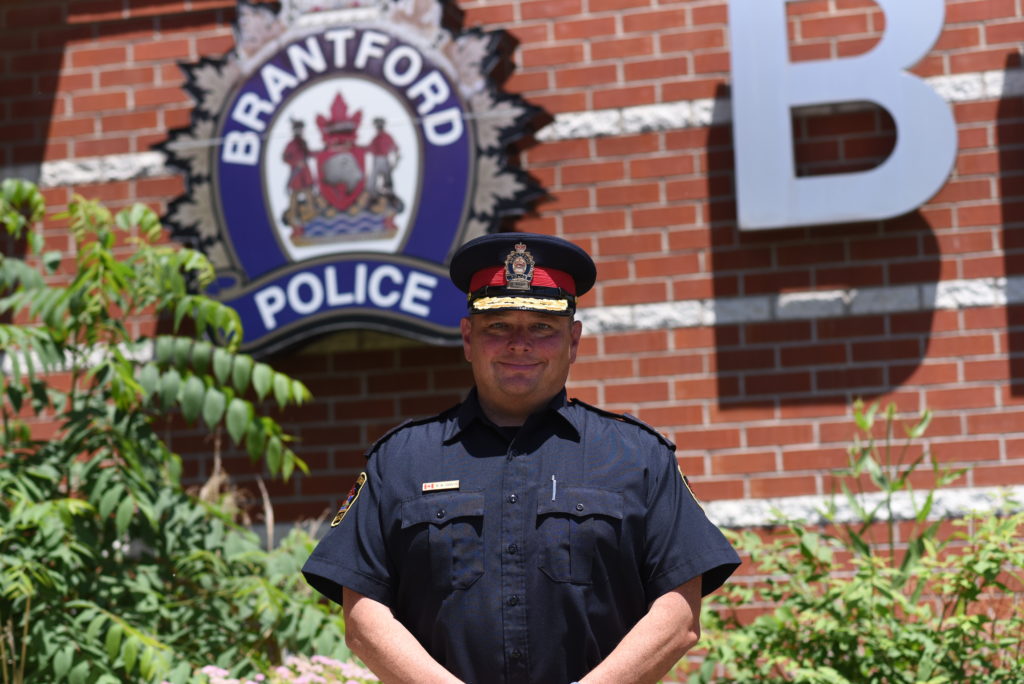 Chief Davis travelled to Ottawa alongside Member of Parliament Larry Brock, to sit on a panel with an officer from the Ontario Provincial Police and a member of the Vancouver Police to speak with a legislative committee of members about the impacts that the proposed bill would have on the police service.
"Being at the parliament was great, I was definitely nervous heading into the panel. I felt like a 20-something year old rookie again," he said. "I think what impressed me the most was that I was really expecting to walk in there and feel like they were leaning one way or the other, but the committee appeared to be very committed to work together towards hearing all that we had to say to help them make an informed decision."
Chief Davis said that after his time on the panel, he could not get a read on which way the committee was leaning, joking that he couldn't believe how well all of the members of different parties were getting along.
The Government of Canada website explains that the proposed changes are suggested for two reasons, addressing over incarceration rates in marginalized groups including Indigenous peoples and Black Canadians, and promoting judicial discretion for sentencing.
"MMPs have also resulted in longer and more complex trials, including an increase in successful Charter challenges and a decrease in guilty pleas, which has compounded the impact for victims, who are more often required to testify. They have failed to deter crime," the website reads. "The reforms to MMPs would only apply to certain offences, and would not limit the ability of a judge to impose a sentence of imprisonment, particularly where doing so is necessary to protect the safety of the public."