Brantford 99ers captured the U-14 championship at the Wayne Gretzky International Hockey Tournament after a 4-1 win over the Woodstock Jr. Navy Vets on Friday, December 30, 2022.
Brantford took control early in the play, keeping Woodstock playing in the defense.
Woodstock continued to fight and move forward into the 99ers territory, but the hometown team responded by applying pressure and scoring a goal at the eight minute mark, and again with 50 seconds left in the first.
With the game score at 2-0, both teams started the second by picking up the pace.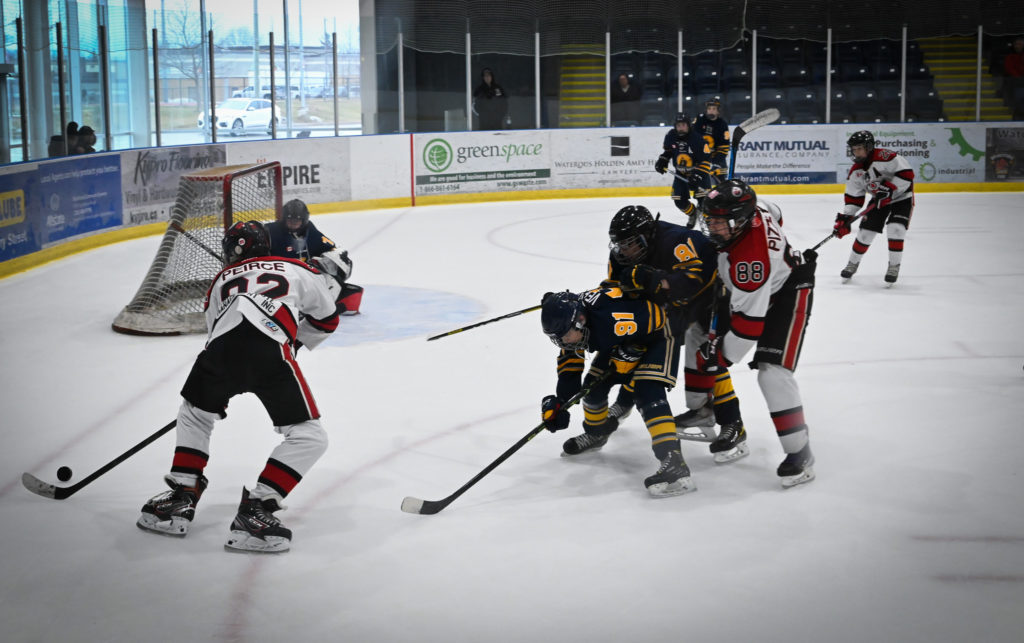 Brantford received a penalty just before the 12 minute mark and with just seconds left before it ended, Woodstock scored a goal on the power play.
The 99ers fought back and scored another goal just before nine minutes of the second bringing the score to 3-1.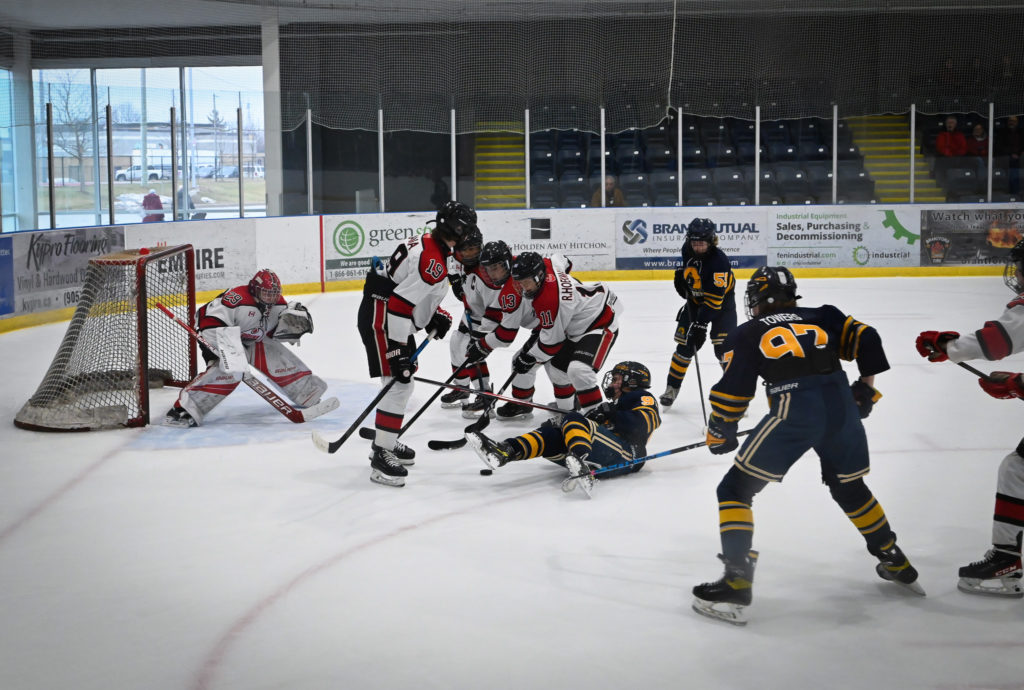 In the last six minutes of the second period, both teams received a penalty before the 99ers took the lead again, scoring with just under three minutes left of the second.
The third period started off with each team playing hard to score another goal, but were unable to. Brantford received two more penalties in the final period of the game before winning 4-1.
Kevin Robson, Head Coach of 99ers was proud of his team and their dedication.
"Today was phenomenal," he said. "They were looking to play the game and they had one thing in mind – they were coming for that championship. This is big for them."