The Brantford Symphony Orchestra (BSO) teamed up with Shane Cook and the Woodchippers for a night of Celtic inspired music at the Sanderson Centre for Performing Arts on Tuesday, May 16, 2023.
BSO conductor Philip Sarabura, led the orchestra as they opened the show before welcoming Cook and the Woodchippers to the stage as the two groups combined their talents.
Shane Cook and the Woodchippers are a four-piece multi-instrumental band that includes Cook, Emily Flack, Kyle Waymouth and Joe Phillips. The four rely on a foundation of traditional Ontario music, song and dance while also pulling from a variety of styles such as Celtic, folk, bluegrass, roots and swing.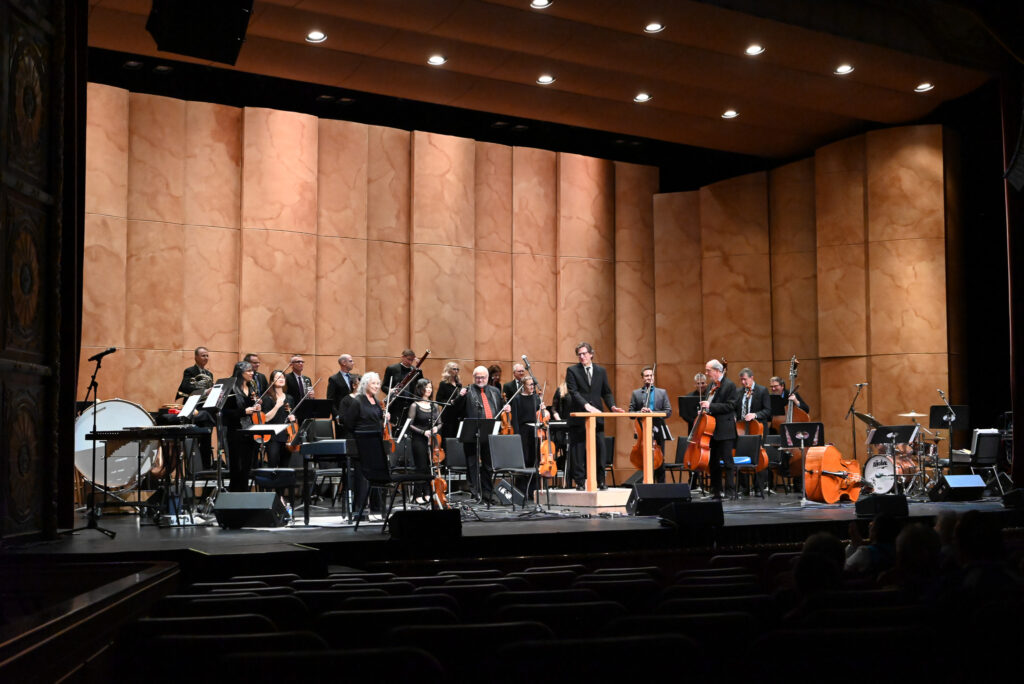 Cook is a Canadian and U.S. National fiddle champion who is a master of Canadian old-time fiddle tradition. Waymouth not only plays the guitar but the tenor banjo as well, he is also a five-time Canadian National step-dance champion.
Along with several step-dances performed by Waymouth, Flack and Cook, the event showcased a blend of the latter styles of music alongside orchestral arrangements that worked to pay tribute to Canada's rich cultural heritage.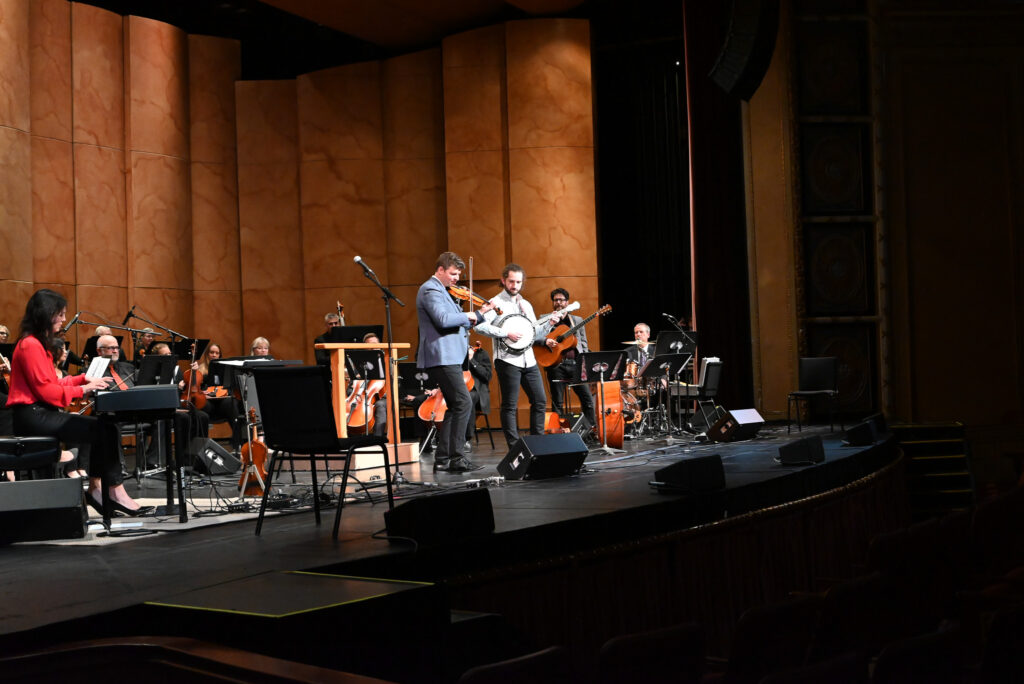 The concert program featured a diverse selection of melodies that had the audience clapping and dancing in their chairs. Between songs, Cook shared stories about the music, their travels and experiences, and introduced his fellow bandmates.
"Emily Flack is just an amazing musician," he said. "It is such a privilege to play together every time. She's incredible on piano, she's an incredible dancer, a wonderful songwriter and she's from Dorchester, Ontario!"
Flack then sang one of her original swing songs written during her college years, and later she sang another song within the program.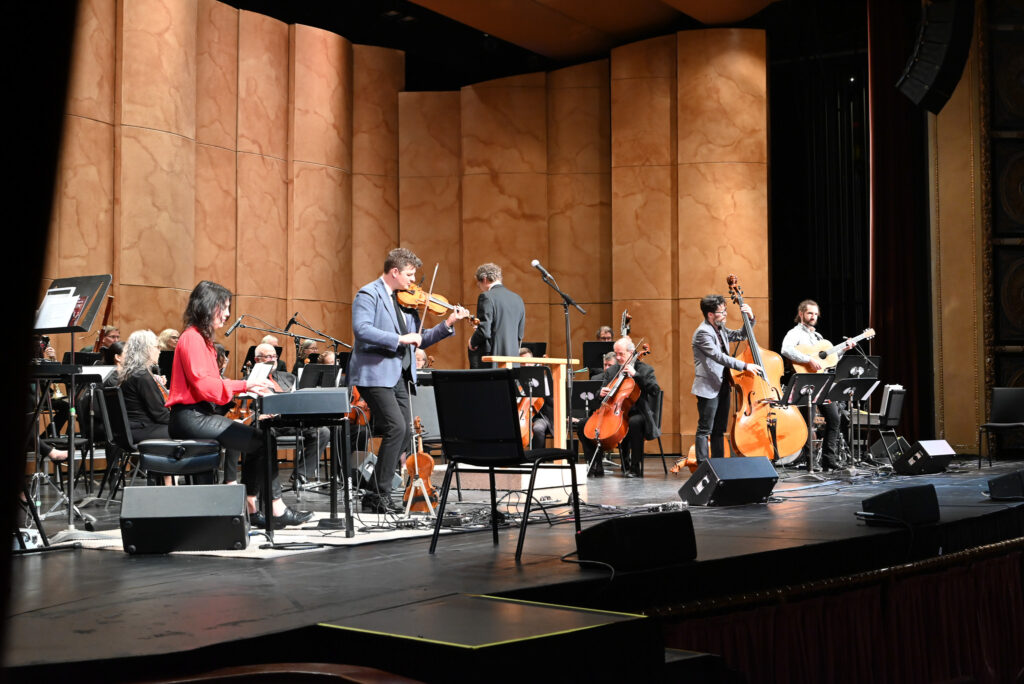 The symphonic arrangements showcased the versatility of the Brantford Symphony Orchestra, as they merged with the lively folk tunes. The collaborative effort between Cook, the Brantford Symphony Orchestra, and the Woodchippers highlighted the power of blending different musical genres. The fusion of Celtic roots with the classic orchestra created a harmonious balance.
One audience member, Rosemary Pugh, is a friend of Waymouth's and was happy with the addition of the symphony orchestra.
"I really enjoyed it and I liked the energy," she said. " I don't hear Symphony very often but I really like the mixing of the two and I thought it was really just excellent."