Jennifer Williams will become Brantford's first female professional boxer when she makes her debut at the Bond of Brothers fight night at the Civic Centre on Friday, November 4. 
"I'm feeling pretty nervous but also so excited," Williams said about her upcoming debut. "I've been really busy preparing and spending a lot of time in the gym."
Williams started boxing in high school before taking a few years off. She started boxing competitively five years ago.
"I never really imagined going pro," she said. "I started boxing to get into fitness. I started to develop a passion for it and had really supportive coaches who encouraged me to take it to the next level."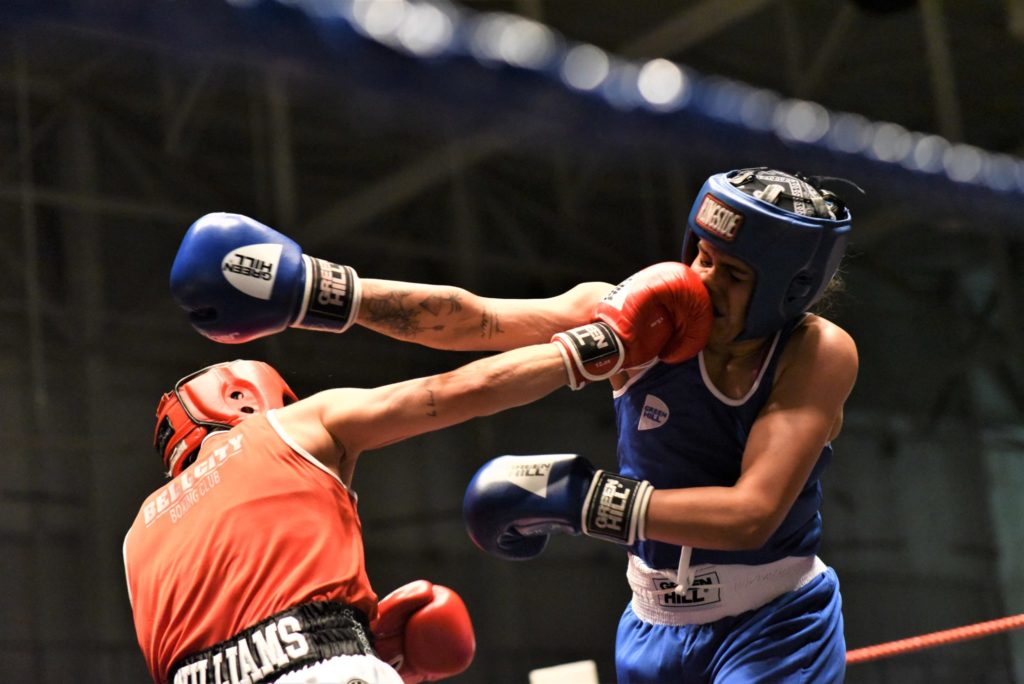 Williams trains with Bell City Boxing Club in Brantford, who she credits a lot of her success to so far.
"As a team, we're kind of like a family here," Williams said. "Everyone is very supportive of one another and encouraging, at every level, which has definitely helped leading up to this debut. Boxing is an individual sport, but behind every boxer, coaches and trainers put so much time and effort into what we're so passionate about. I can't thank Bill Williams enough for everything that he's done for me and all the support that he has given me on this journey."
Williams is one of two Brantford boxers that will take the ring at the Bond of Brothers night on  November 4. Darren Fletcher will also represent the home crowd on the professional card.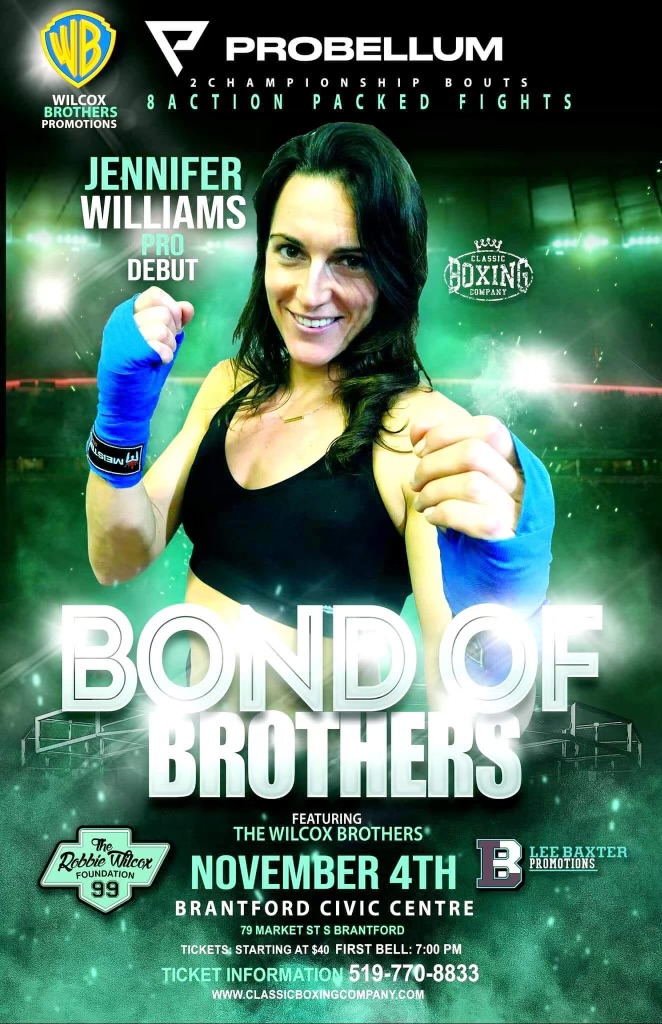 In addition to the two local fighters, the event will see six other bouts including two title fights.
The event will benefit The Robbie Wilcox 99 Foundation, a non-profit organization dedicated to childhood cancer. The foundation aims to provide support and raise awareness about recognizing the signs of cancer in children.
Four of Robbie's brothers, Jessie, Steven, Bradley and Spencer, also known as the fighting Wilcox brothers from Hamilton – will also box on the card as featured fights.