Over 2000 people attended the third annual Wheels on Pavement event at the Brantford and District Civic Centre on Sunday, May 28, 2023.
The City of Brantford, in conjunction with the Neighbourhood Hubs Association, held the event in celebration of National Public Works Week and included an assortment of trucks, city vehicles, fire trucks and jeeps for parents and children alike to explore.
"It's a real fun event for the family but it's also to showcase all the great neighbourhood associations we have in our community," said Kevin Davis, Mayor for the City of Brantford. "I want to give a big hand to Jayme Wilson-Belore and the downtown central Neighbourhood Association, they spearheaded this alongside Eastward, Eagle Place and Holmedale and it could not have been done without their help. The best way we could honour all these volunteers for all their hard work is to come and enjoy what they set up for us here today."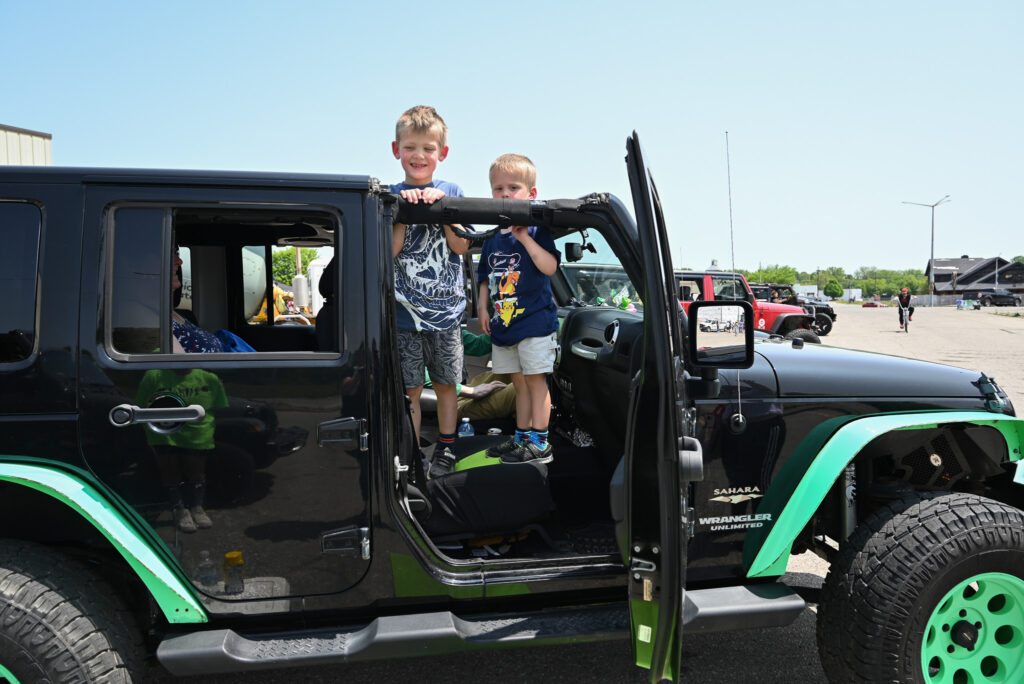 Neighbourhood associations and community partner booths like Belonging Brant, The Bridge Brant, the YMCA and Equal Ground Community Gardens handed out bubbles, frisbees, information and even helped children plant their own seeds.
David McKee, Brantford's Town Crier, rang his bell and kicked off the event with one of his famous announcements.
"It's a party with trucks of all shapes and sizes and neighbourly fun!" said David McKee, Brantford Town Crier. "So, count the axles, kick the tires, and keep on trucking as we celebrate National Public Works Week."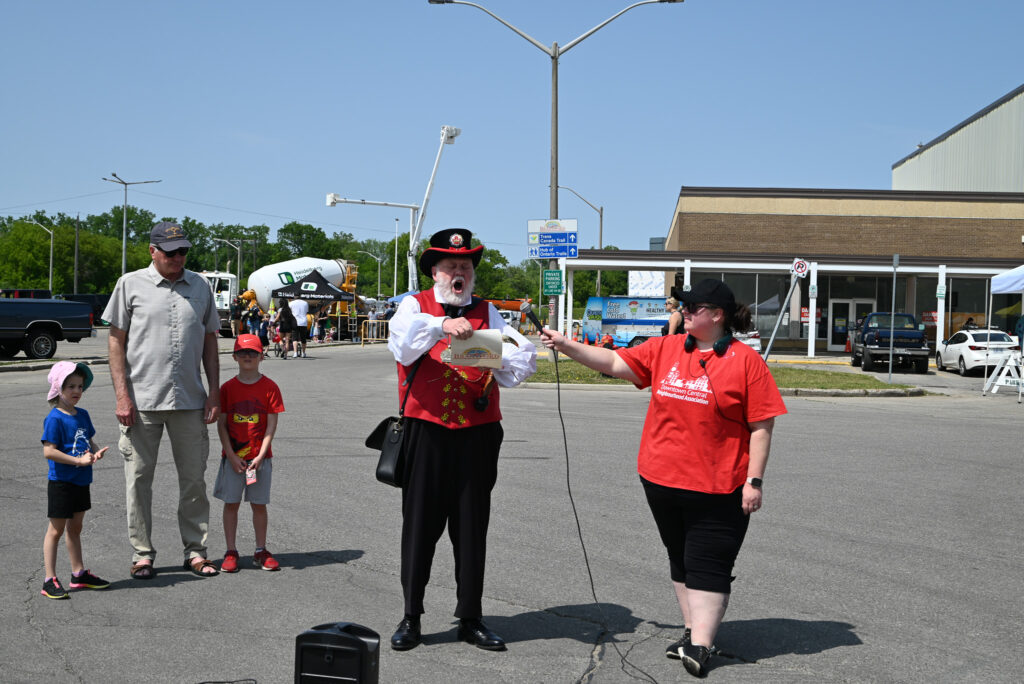 It didn't take long for youngsters and their parents to start lining up for a chance to explore the various vehicles on site, with the city bus in particular being a crowd favourite.
Characters like Sully from Monsters, Inc. and SpongeBobs Square Pants mingled with children for a meet and greet while the Just Dance line dancing community entertained the crowd behind them.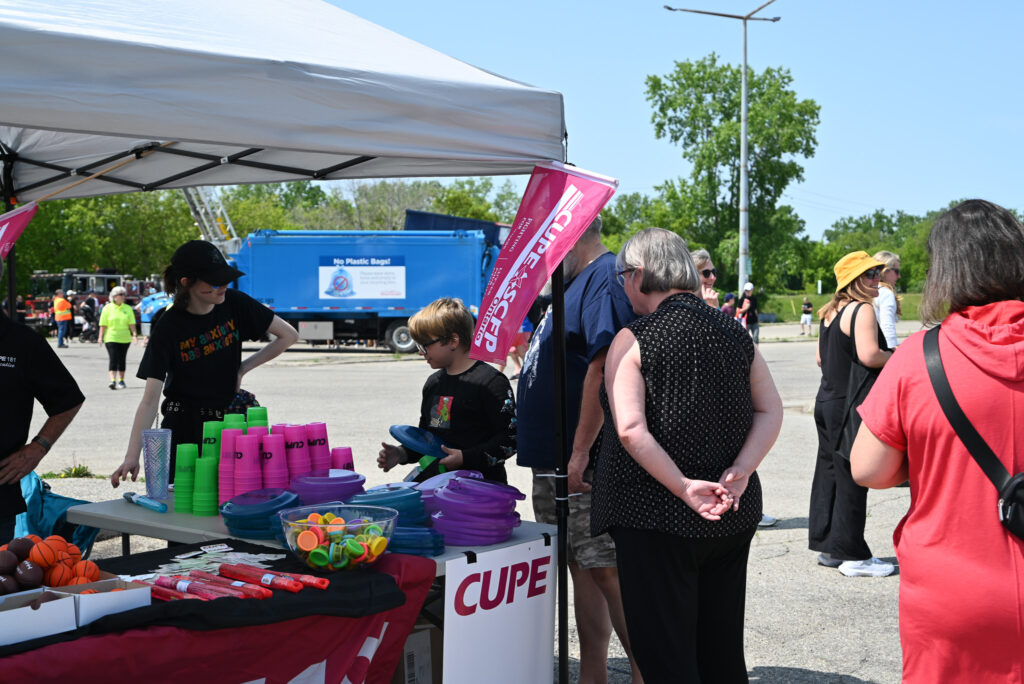 Kids of all ages also got a chance to have their face painted while Marco the Clown made balloon animals for others.
Many attendees refilled their water bottles at the quench station to cool down before heading over and indulging in snacks from Brantford's newest food truck, Rock Star Meals.
Event goers also got a chance to watch a man vs. machine moment as members of Alpha Power and Performance Training pulled an active fire truck filled with water by rope. Children soon joined in on the fun and satisfaction of pulling the vehicle as the Brantford Fire Services slowly drove the truck forward.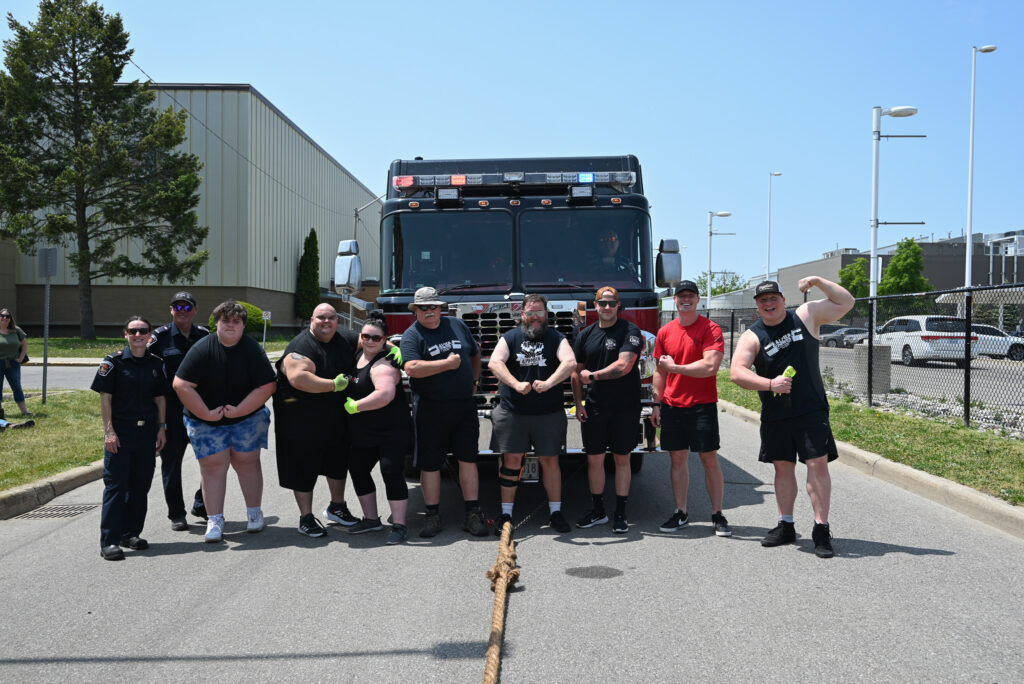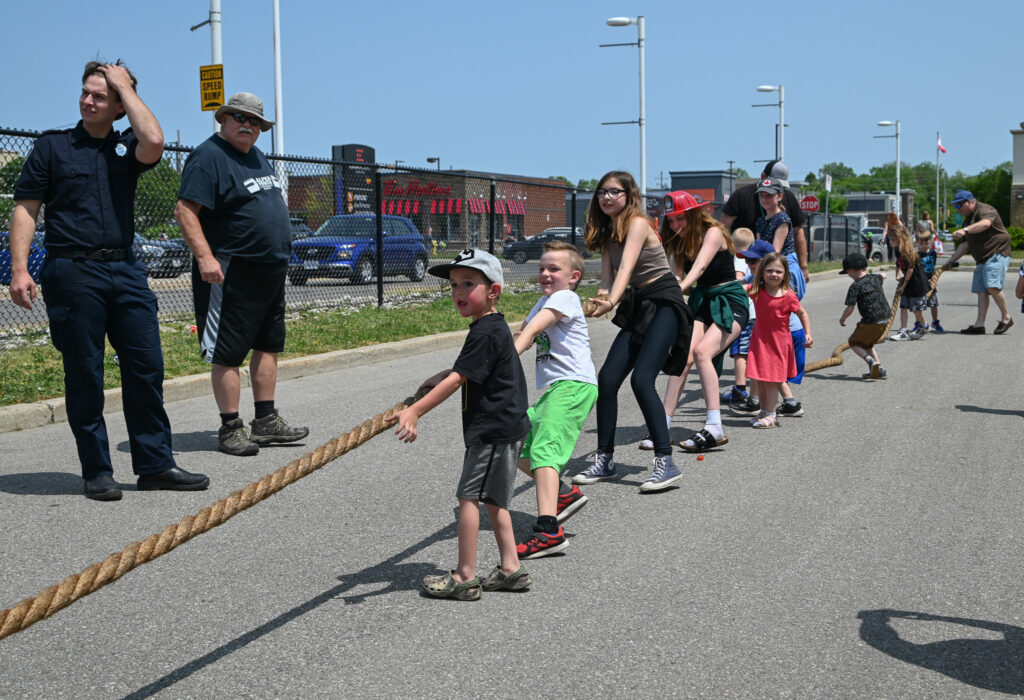 During the event, organizers collected non-perishables and school safe snacks on behalf of Gifts of the Heart, a local not-for-profit organization dedicated to addressing the issues of food and clothing insecurity that faces young school-age children.