The Brantford U-8 99ers played the Woodstock Jr. Navy Vets during the third day of the Wayne Gretzky International Hockey Tournament on Thursday, December 29, 2022.
The seven-and-under kids played a split-squad game that divides each team into two units that play on either side of the rink. The units swap sides at the top of the second half for a chance to play a new batch of kids. Each half of the game lasts 22.5 minutes and scores are not officially kept.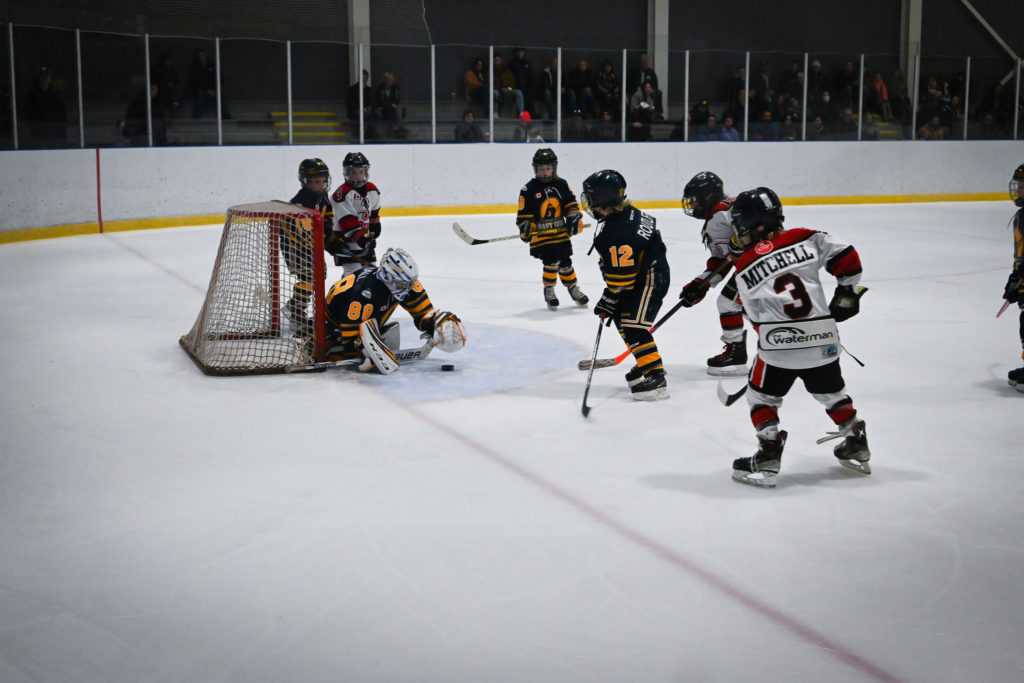 The teams entered the rink for a chance to warm up and practice skating with the puck and shooting before the first period began.
Families could be seen and heard cheering their team members on from the stands as the kids skated around each other trying to grab the puck.
Despite a couple of falls, each team played with enthusiasm and determination.The kids will soon move on to the U9 team before moving on to full ice in a couple of years.