Thousands attended the 32nd annual Christmas in Paris Artisan Show and Sale at the Paris Fairgrounds as it ran from Friday, November 3 to Sunday, November 5, 2023.
Nearly 40 Members of the Kindred Spirits Artisans of Paris were spread out between three rooms to display their various holiday crafts and art.
From ornaments to textile art, candles, wreaths, table runners, wooden bowls and more, there were plenty of items for customers to purchase for the holiday season.
On Friday, the line up to get into the event nearly reached the road as excited shoppers were eagerly waiting to get inside and have a look around.
"The turnout has been amazing so far," said Debra Vincze, Chair of Kindred Spirits and the Christmas in Paris event. "On our opening day we had around 1250 people come through."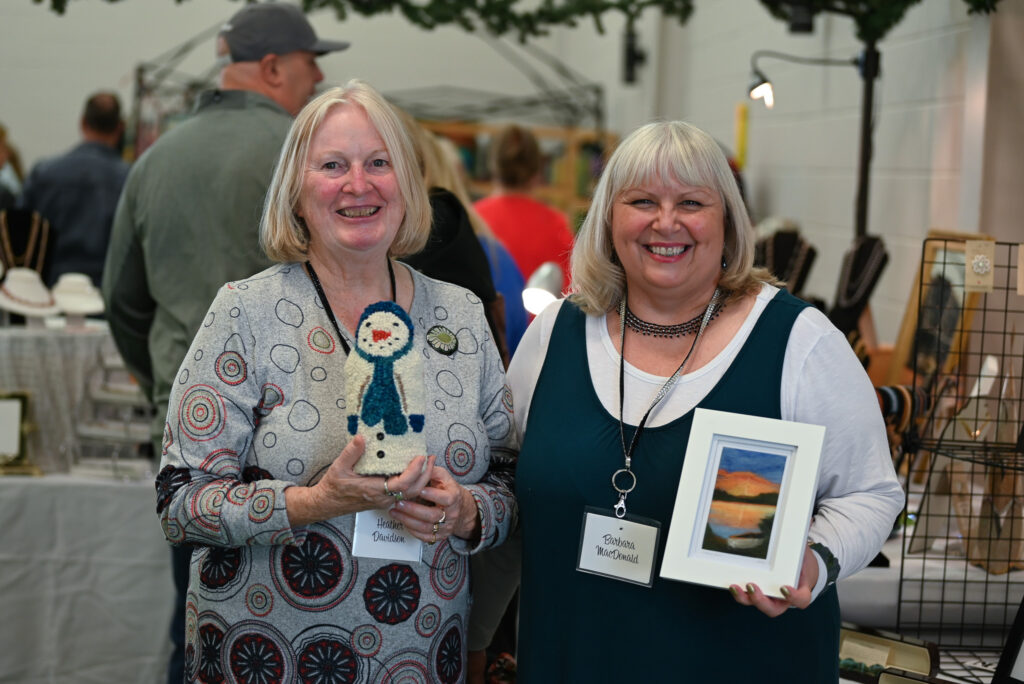 Barbara MacDonald, who sits on the Christmas in Paris planning committee, said that while they were slammed when they opened on Friday, the atmosphere was becoming calmer as the artists were settling in and adjusting to the crowds.
"We have several new members this year, and some of them have been overwhelmed but I think they are fitting in and figuring out," she chuckled. "More than anything, the event has been so much fun. I also think this year, we've had a great set up, considering we're getting thousands of people, it's airier and there's more space than last year which has been lovely."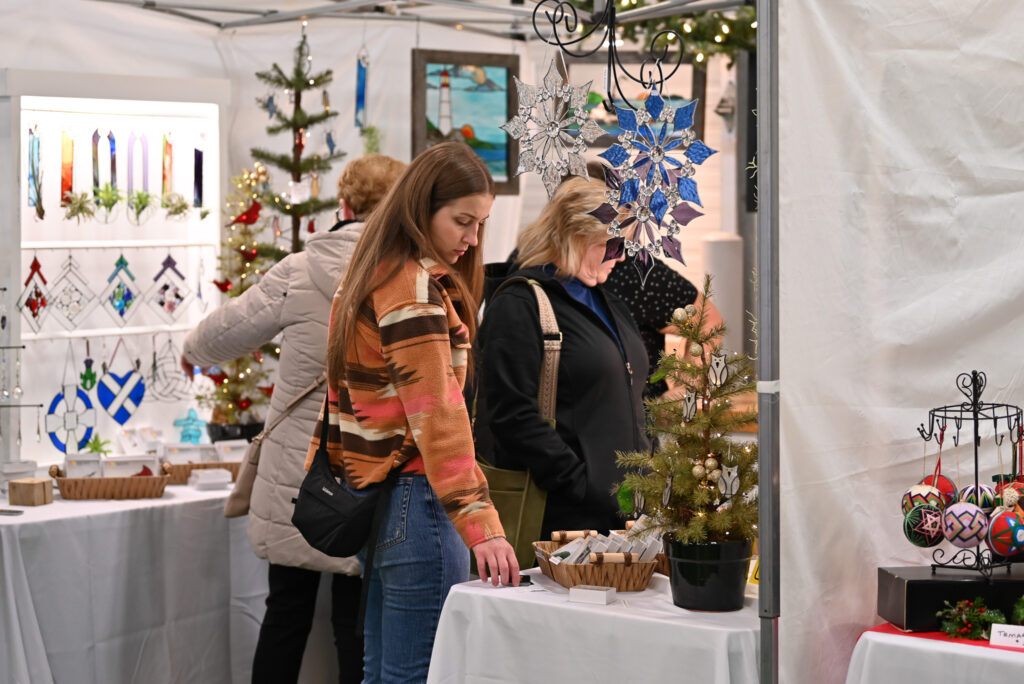 Artists on site said that the event was a great way to get exposure, sell their wares and to challenge themselves to continue to grow the quality of their work.
"The event really allows artists to showcase their art and to sell it to the public," said Kevin Weir, a wood turner and member of Kindred Spirits. "Every year the quality of the goods here seems to just go up because it's one of the only juried shows in the area."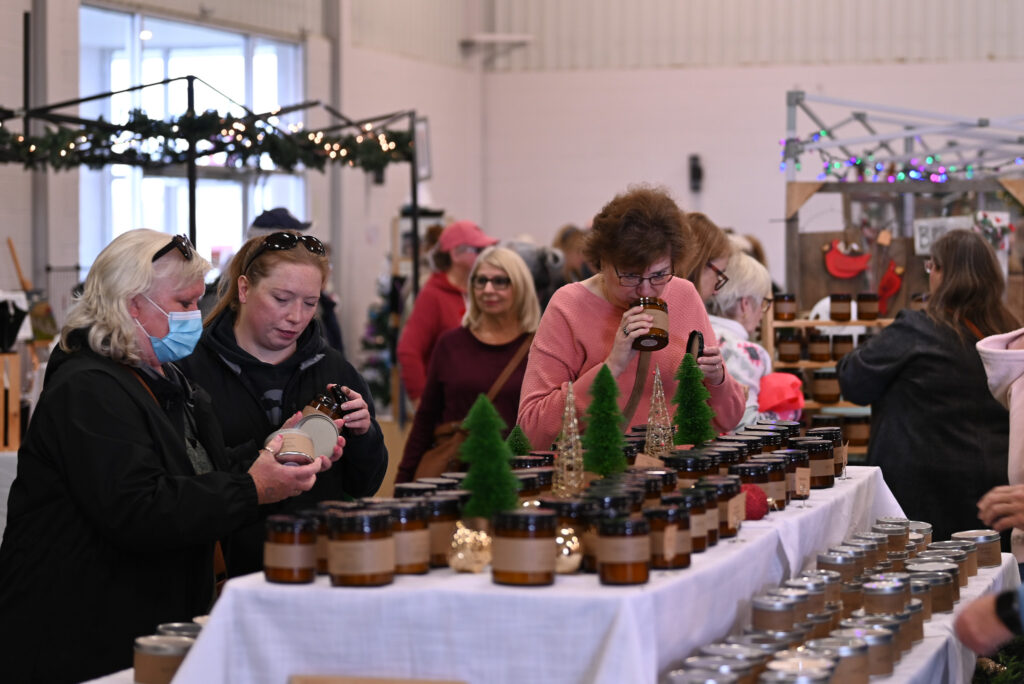 Others noted that the event was a way to support young art students within the community.
"All the money from the door goes towards bursaries for art students because it's so important to support the next generation of artists that are coming up," said Donna Preiss, a Kindred Spirits member. "Their teachers pick the recipients, and it's not necessarily going towards their top students, but the ones with the most drive."
For many shoppers like Susan Walsh, a Paris resident, they have been coming to the annual sale for years and always try to make it a point to stop in and see what's new.
"Today, I've just been taking a look and if something grabs my eye, I'll pick it up for a Christmas gift," she said. "The imagination and the work that goes into everything each year is really wonderful and I've already picked up a couple Christmas ornaments."