Despite the chilly weather, thousands of trick-or-treaters hit the streets in their costumes for a night of Halloween fun on Tuesday, October 31, 2023.
With bags in hand, families of all ages went door-to-door on foot or in wagon as they scoured the city blocks for goodies and treats.
While many homes were decorated, kids could be heard laughing and shouting as they approached those with spookier decorations.
Jeremy Guerra, a Brantford north end resident who is known for his elaborate décor, said that he had nearly 500 kids stop by to checkout his frightening decorations. He often spends up to three days decking out his home, yard and driveway for the night.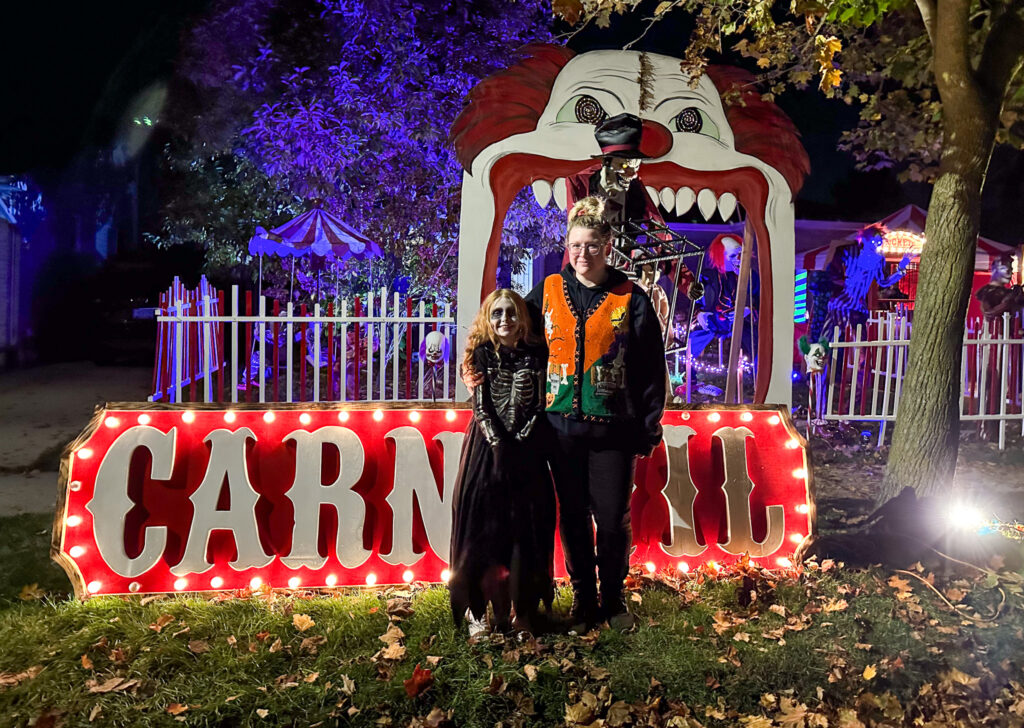 Guerra's haunted carnival theme featured animatronic clowns, a light up "carnevil" sign, a frightening archway and a larger-than-life skeleton. In the garage, more spooky clowns were set up to playfully frighten trick-or-treaters.
"A lot of the neighbours will pass by in the coming days to see what we're up to," he laughed. "We really try to do a different theme each year."
Chantal Beal and her daughter Abigail said they even scored a full size candy bar from Guerra.
While many children had coats and sweaters stuffed under their costumes, it didn't stop them from taking the opportunity to embrace the Halloween spirit.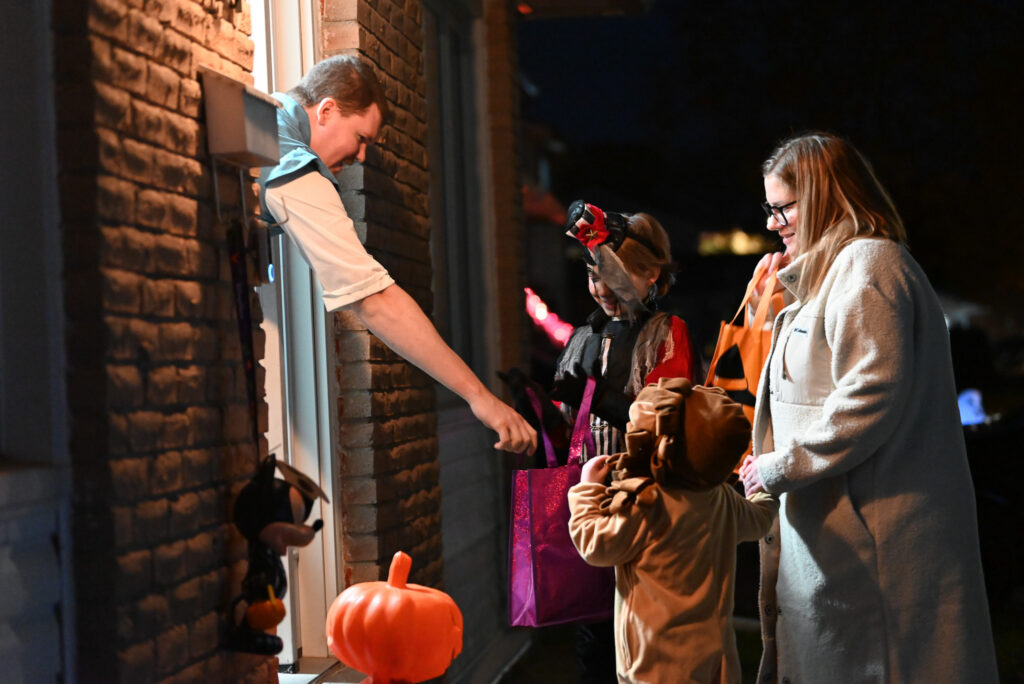 One youngster dressed as Don Mancini's Chucky character took every opportunity, he could to give homeowners a fright.
Others, like nine-year-old Ainsley Dougherty, took a less scary approach to their costumes. This year, Dougherty was dressed as a ring master of a circus and could be heard announcing "the circus is here!" as she led the way for her little brother, a lion, and her little sister, a giraffe.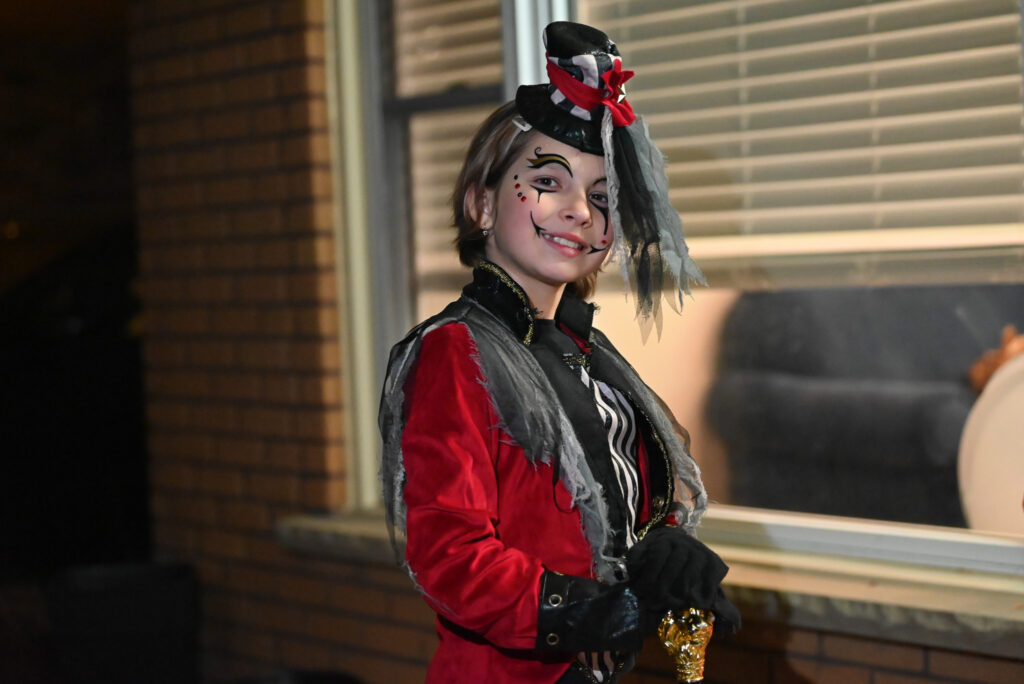 In Paris, the "Not So Spooky Halloween Bash" event, hosted by the Crew Real Estate team, featured photo opportunities with Aquaman, Spider Man, and Disney Princesses like Tiana from Princess and the Frog, Meg from Hercules, and Cinderella.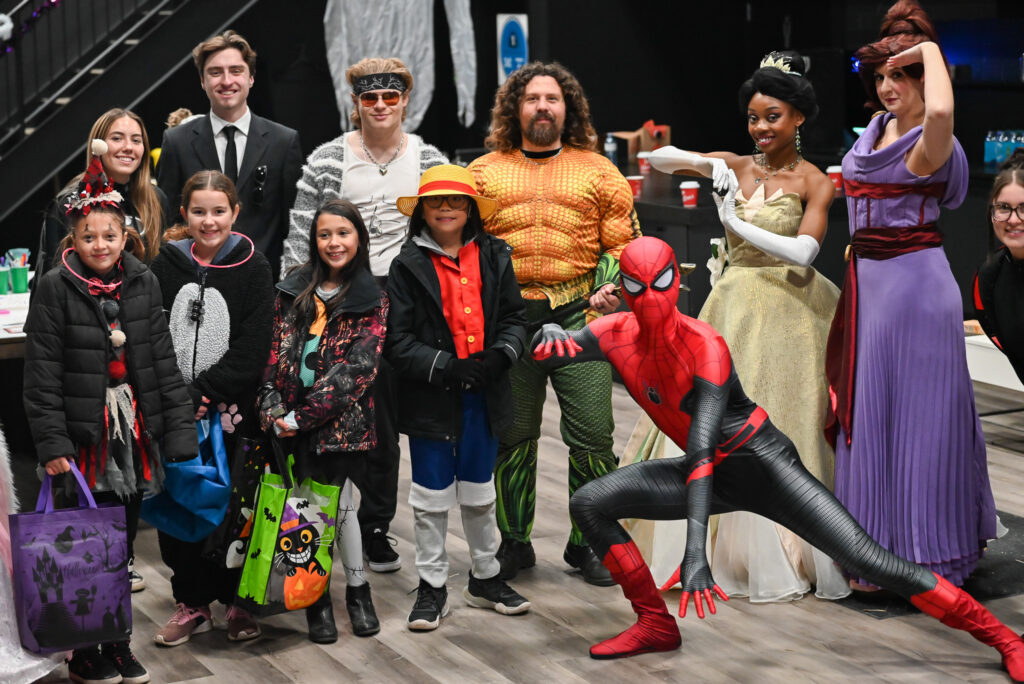 Children also had the opportunity to take a break from the cold with some activities inside.
"Tonight, we have a free photobooth, a meet and greet with Disney Princesses and action heroes, a costume contest, some games like 'guess how many candies are in the jar' and of course we have our fundraiser going on for Habitat for Humanity," said Joshua Wall, a realtor for the Crew Real Estate.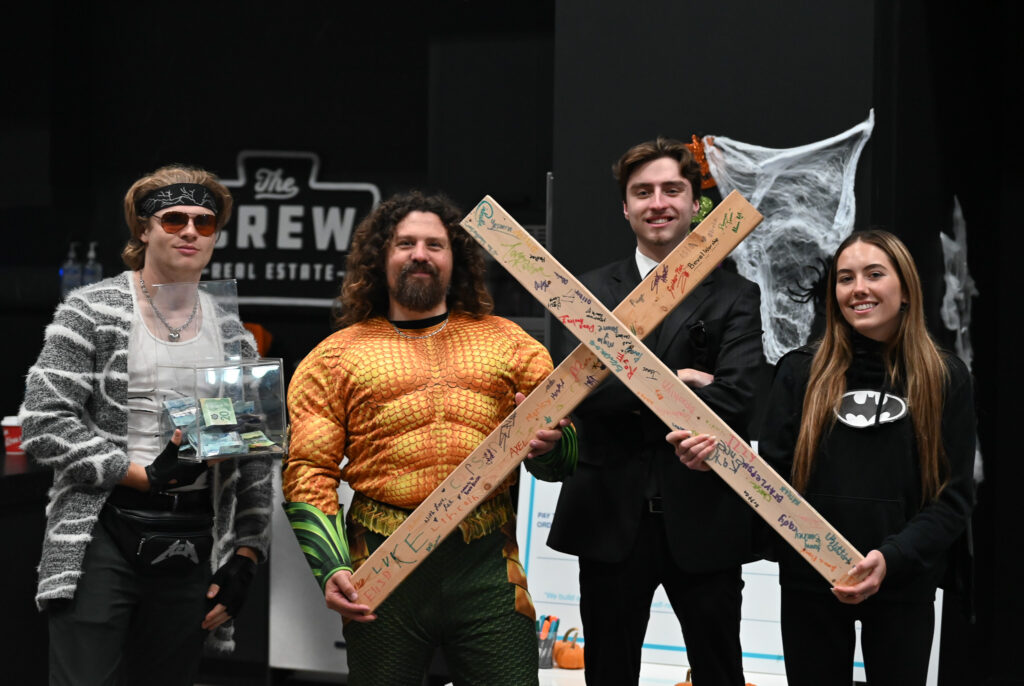 Guests had the option to donate any amount of money towards Habitat for Humanity and sign the "crew by fours" on display.
"Every year, we get a few blank two-by-fours from Habitat for Humanity and we take them everywhere we go or to any event we host, and for a donation of any amount, you get to put your signature touch on the boards," said Wall. "At the end of the year we give those boards back to the organization to ultimately be built into a Habitat home, and all of the money goes along with it."