Thousands of people visited the Paris Fairgrounds for the fourth annual Great Canadian Butter Tart Fest on Saturday, May 27 and Sunday, May 28, 2023.
Sweet and savory smells filled the air as visitors from across southern Ontario and beyond, browsed the grounds for a chance to satisfy their taste buds and mingle with friends and family of all ages..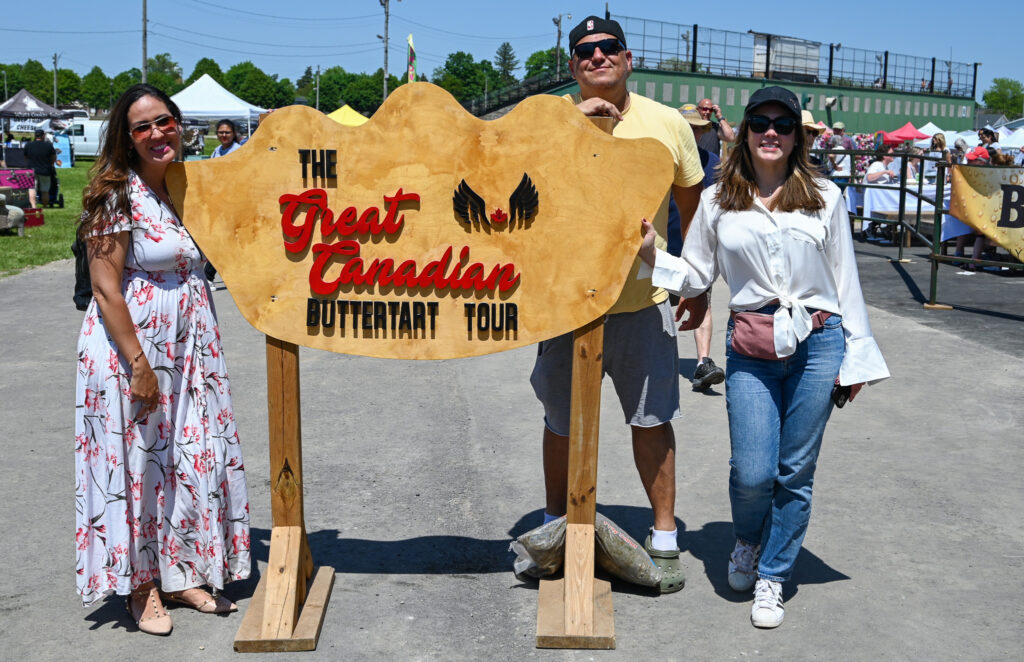 The festival, organized by All Canadian Events, welcomed over 150 vendors during the weekend including a variety of local artisans and 30-plus butter tart bakers from across Ontario.
The event showcased an impressive array of butter tart flavours, from classic butter tarts with flaky crusts and gooey fillings to daring variations featuring unique ingredients and sizes.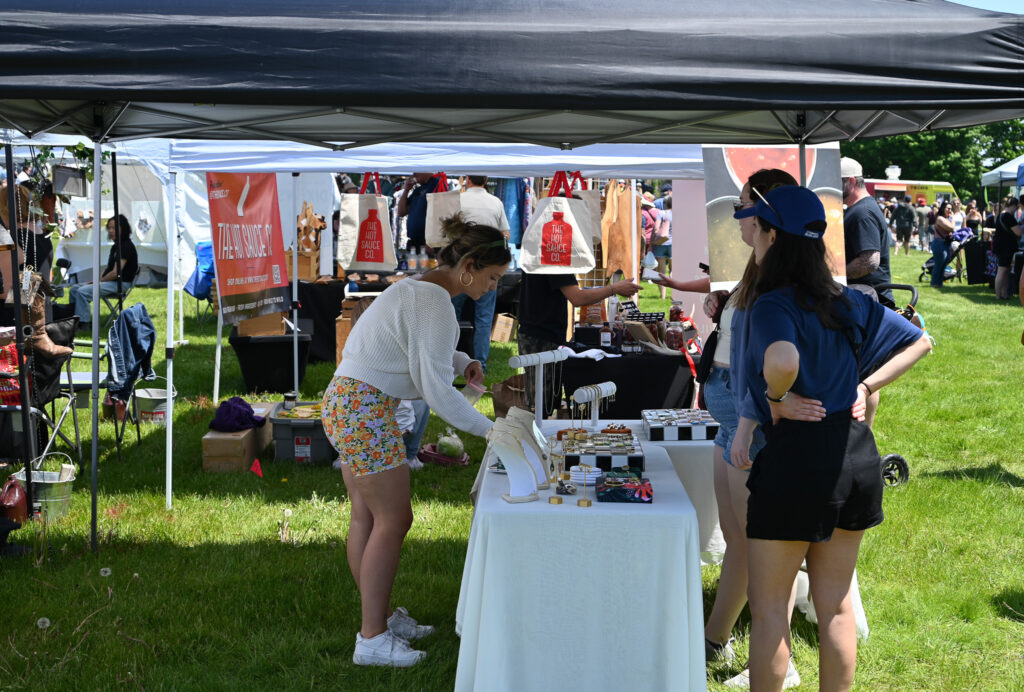 Inside the festival grounds, 15 food truck vendors were also set up for the Forkin' Foodie Fest, giving attendees the chance to try gourmet poutines, deep-fried cheese, pretzels, shaved ice, pierogies, and more.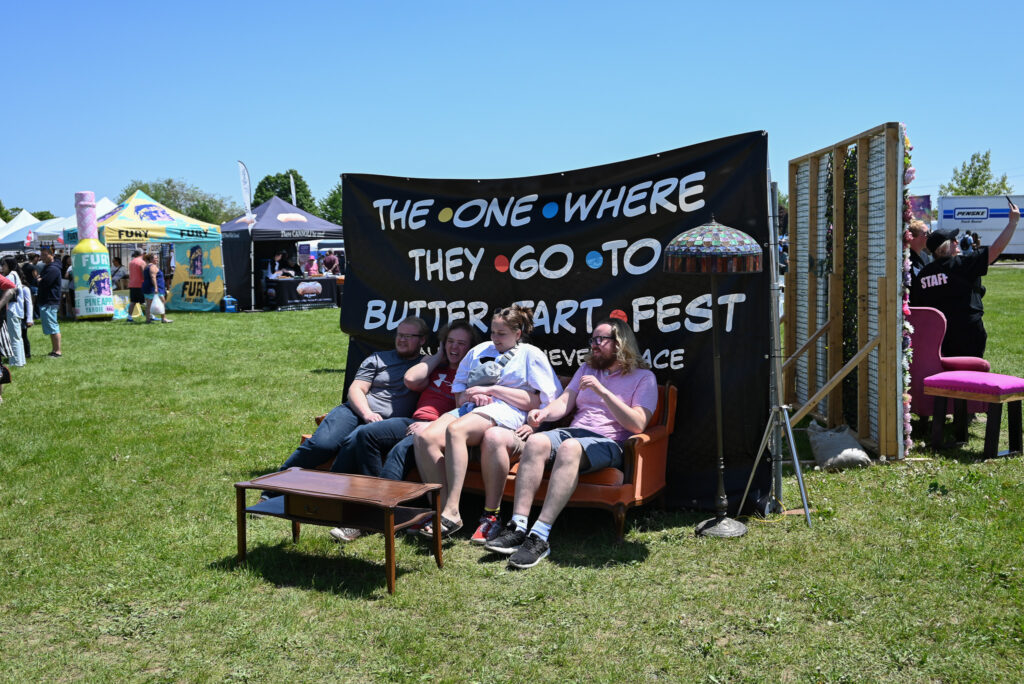 Attendees took the opportunity to pose for a snap-shot memory with one of the many photo set-ups, including a Friends themed couch and a large light-up "I love butter tarts" sign.
Musician Cory Cruise was one of the many that provided entertainment for festival goers that sat to enjoy one of their many treats of the day.
Natalie Le Blanc of Busy Bee Parties was also on-site to provide face painting for youngsters attending the event.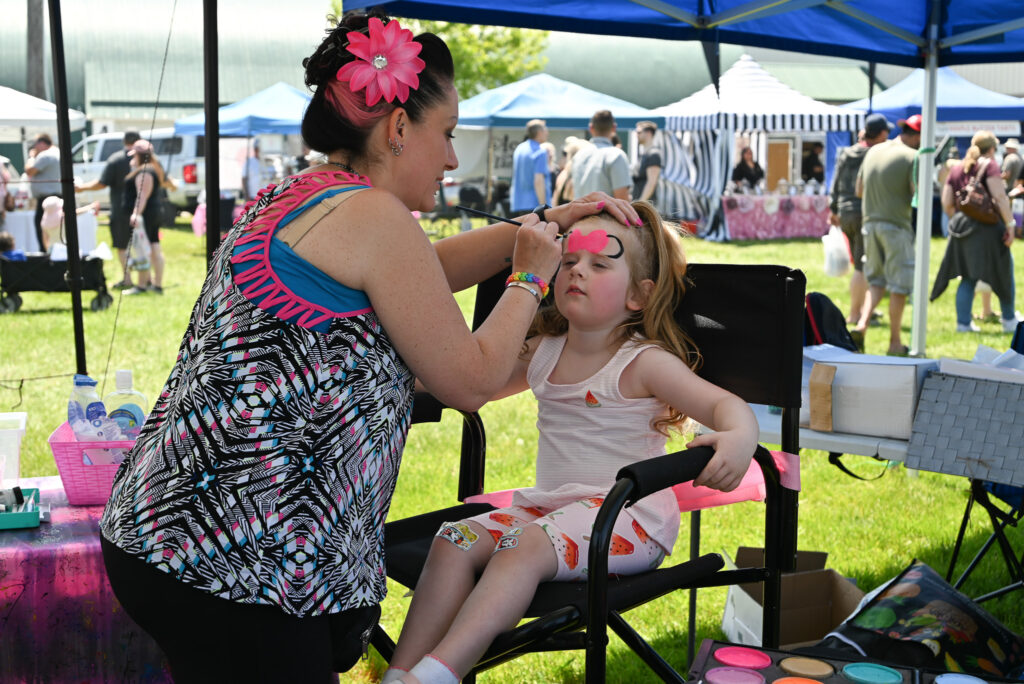 Adults looking to beat the heat took advantage of the beer garden or headed indoors to check out one the many local artisan vendors selling wood-carved pieces, soaps, artisanal preservers, home décor, unique kitchenware, jewelry and more.
Games of cornhole, lawn bowling and inflatable obstacle courses were also on hand for those looking to get moving.