Thousands of people attended the 43th annual Grand River "Champion of Champions" Powwow at the Ohsweken Speedway on Saturday, July 22, 2023.
The event has been running yearly on the fourth full weekend of July since 1980 apart from the two years canceled due to the COVID-19 pandemic, and this year marks 43 years since the event began.
Hosted by First Nations communities, powwow's are social celebrations showcasing centuries of diverse Indigenous cultures with pride and respect.
"It's a social activity that brings dancers, singers and drummers together. The singers will be singing different kinds of styles of songs from a large drum and then there's different kinds of styles of dancing as well. It's a way to bring people together – we have our singers, we have our dancers, we have their families that come with it, but we also have our spectators."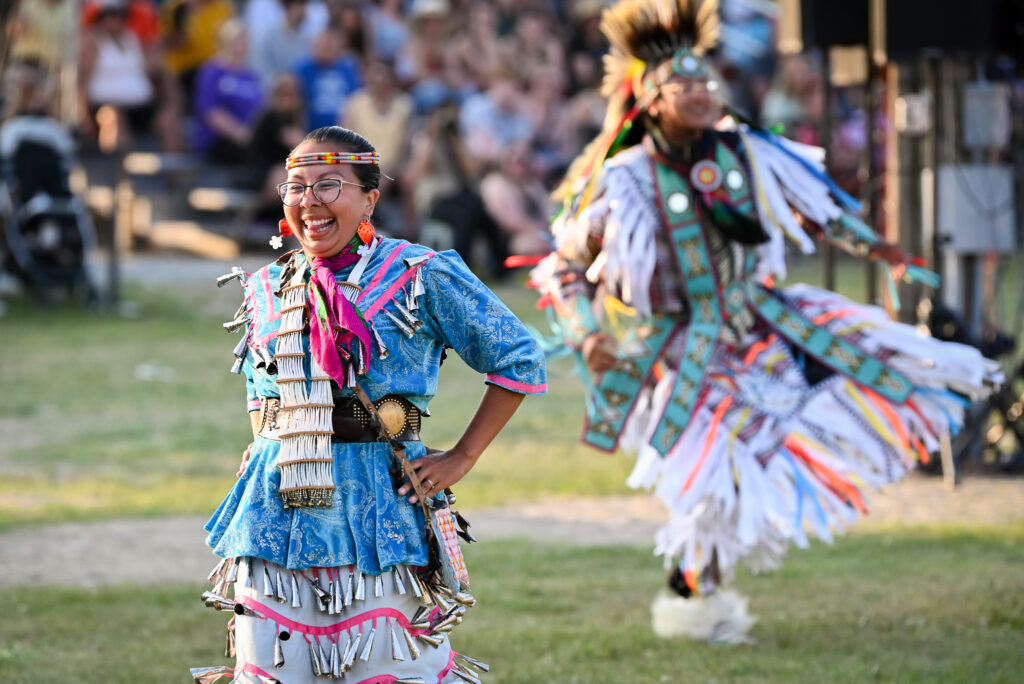 Over 400 dancers from across North America were registered for the weekend's dance competitions as they competed for prize money in several categories.
"Dancing competitions include both men and women, from golden age to elders, seniors, juniors and our tiny tots," said Bubba Martin, Grand River Champion of Champion powwow committee member. "There are different varieties of dance as well, so the men partake in traditional, grass and fancy dances while women have traditional, jingle and fancy dances. This year we had a special kind of dance that we haven't had in a number of years and that was a Smoke Dance Special. A Smoke dance is more specific to Six Nations and the Haudenosaunee community. It's a different style of songs and dance that is very fast paced."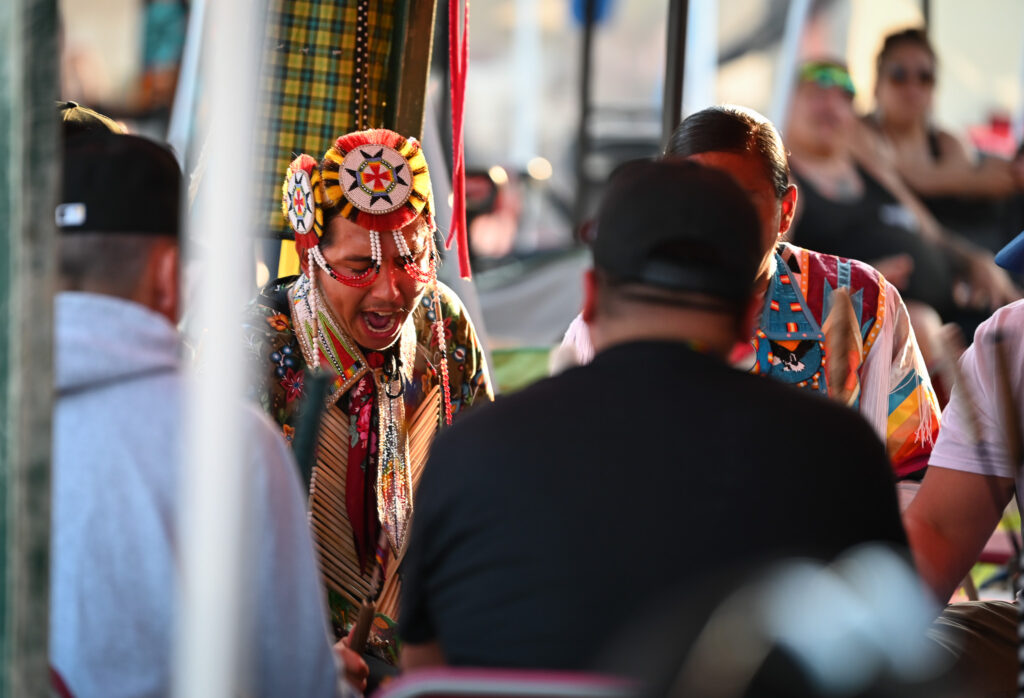 Twelve drum groups were also present this year with Young Spirit as the Host (lead) drum. Black Bear, Crazy Sprit Drum and Battle Nation were also in attendance for song rotations and contests.
The event wasn't all singing and dancing, the powwow also showcased over 30 food vendors, 70 craft artisans on site.
"We have artisans and food vendors and each one of those are very diverse. We have different kinds of crafts, most of them are authentic hand-crafted items rather than commercially made," said Martin. "So, people get to showcase their talent, their craft and their art and the same goes for their food. There are the standard hamburgers and hot dogs, but we have other things with a more traditional component like corn, beans and soups cooked in a different variety of styles."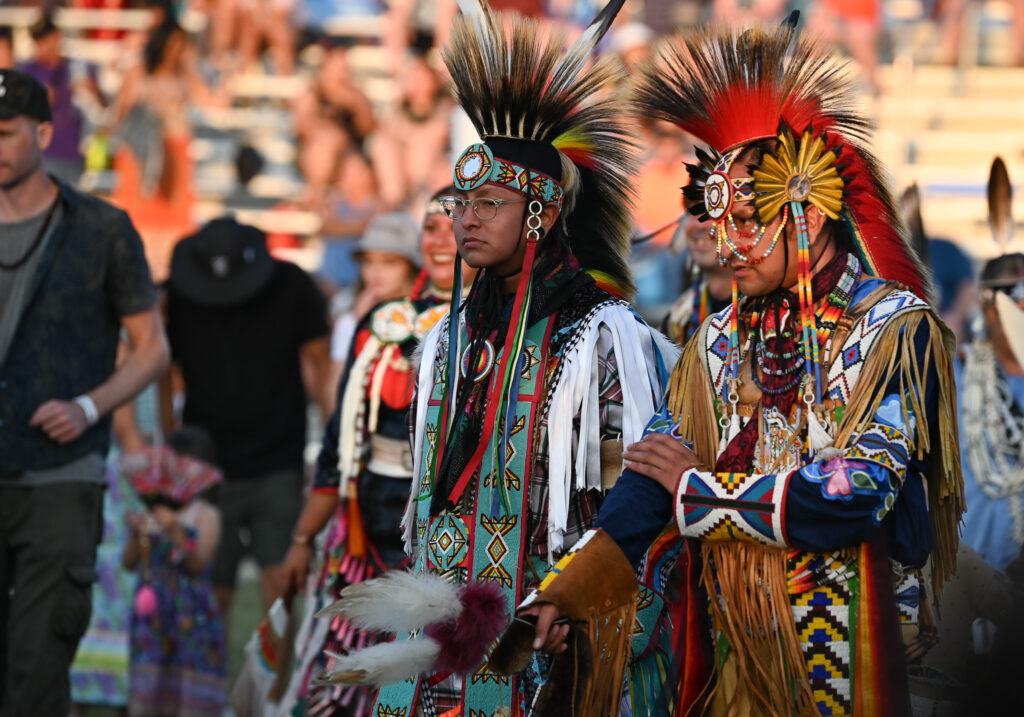 Apart from competitions, hoop demonstrations, guest singers and dancers and the artisan market, another large part of this weekend's event was the Grand Entry ceremonies.
Dressed in intricate and colourful traditional regalia, dancers made their way into the arena as Young Spirit led the drum rotation.
Leading the way, Head Veteran Walker StoneFish carried in the Eagle Staff owned by Grand River Champion of Champion Eagle Staff Head Veteran alongside the Six Nations Veterans Association and Colour Guards. Peanut and Erin Roberts, Head Dancers followed the procession with the over 400 dancers behind them.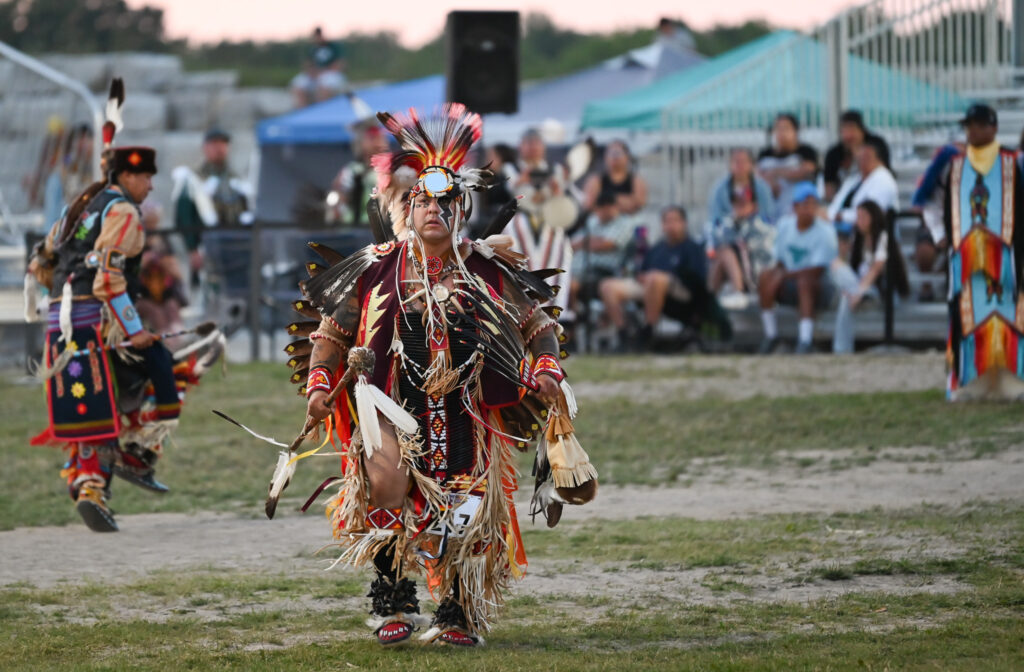 Competitions continued throughout Saturday evening and into Sunday before the Champion of Champions was crowned on Sunday.
Martin said not only is the event a chance to celebrate culture but it's a chance to support and bring in money for the direct Six Nations community, but also the surrounding Brantford and Hamilton communities as well.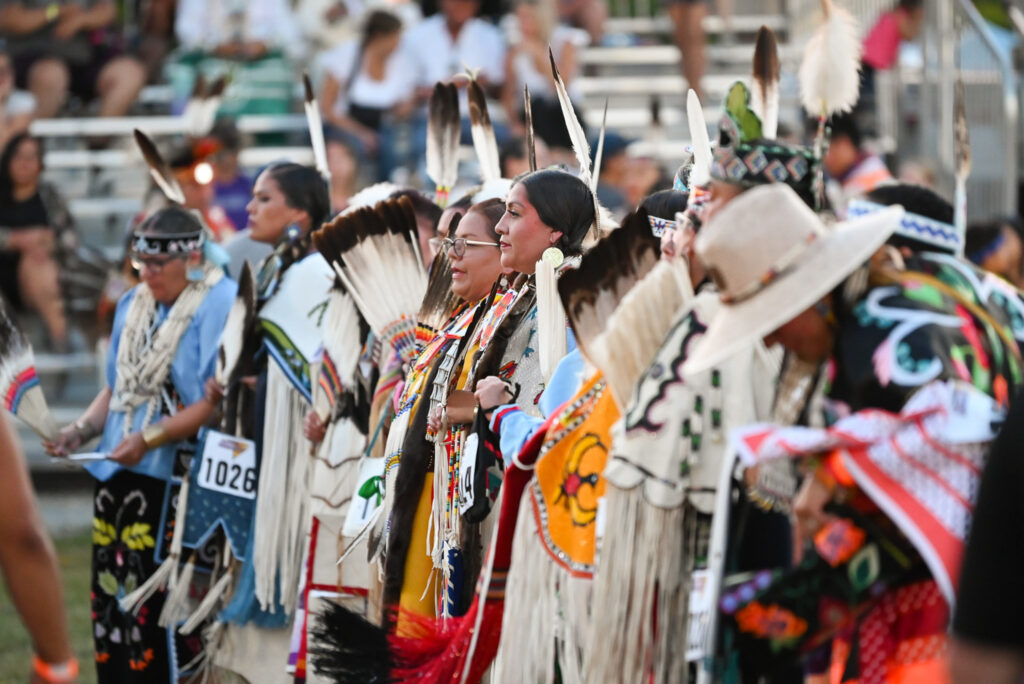 Despite all the hard work and hot days, he said it's all worth it in the end.
"It's a lot of work to put on and bring into the community and the week leading up to it just so busy, but then the day comes and you turn around and you get that feeling. You take the time to be able to see a dancer that catches your eye with their regalia and all the colours," said Martin. "You see their dance styles and their moves and everything else and there's something that draw you in. You have that kind of peace there and it can be an overwhelming feeling, but that's only a piece of it because then you have the singers. When the singers turn around and start to sing, they have this vibration that they put out within their song because they have such a strong, strong presence with their voice and their drum. So that feeling alone there, it can bring you to tears to hear that."