St. George officially kicked off harvest season with the intoxicating smell of kettle corn and apple goods during the 39th annual Apple Fest on Saturday, September 16 and Sunday, September 17, 2023.
Jean Tucker, the event's festival coordinator, said that she was thrilled with this year's turnout.
"The weekend was amazing," she said. "It was a very very successful event and the turnout was just as good as previous years, and maybe even a bit better on the Saturday."
Many guests could be seen exploring the streets while browsing the 150 different vendors including food trucks, artisans and local businesses.
Several tents stretched from one side of the downtown core to the other as they showcased items such as home décor, clothing, woodwork, canned goods, cured meat, and popcorn.
Throughout the weekend, visitors of all ages also enjoyed musical performances and comedy shows that were performed across the two main stages, providing plenty of entertainment for those visiting.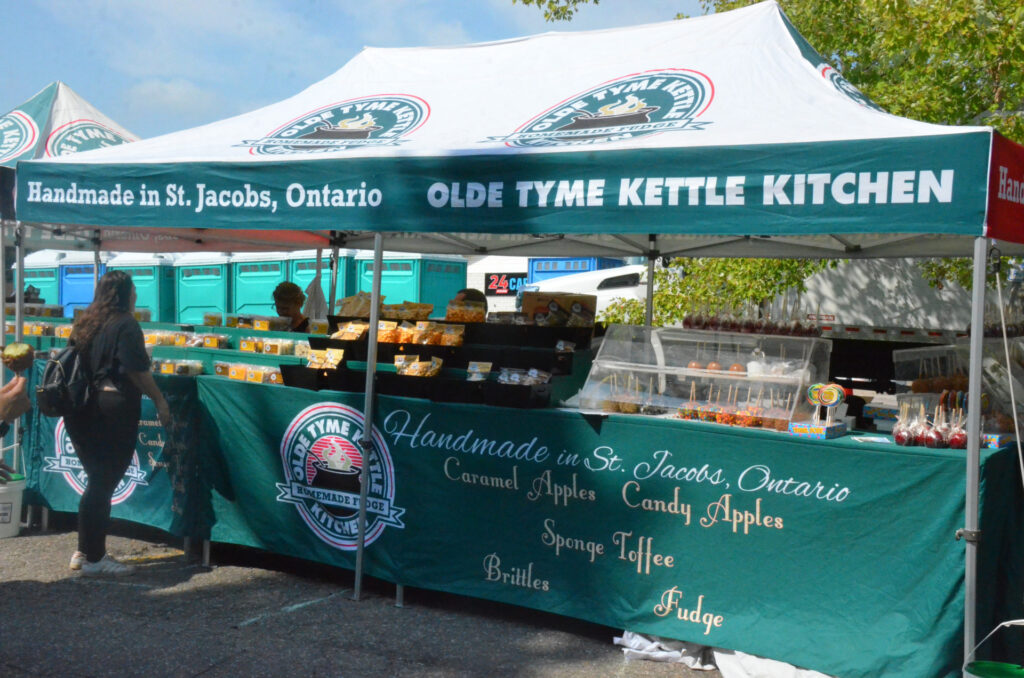 On Saturday, many guests attended the evening street party to watch several acts including the headliner We Ain't Petty ­– a Tom Petty tribute band – and on Sunday, the Paris Port Dover Pipers made their return to the festival in the afternoon.
"The entertainment groups really knocked it out of the park, I think it's the best year for entertainment that we've ever had," said Tucker. "We also had fantastic comments about the street party and it was such a good time."
Youngsters in the kids zone could be seen playing in bouncy castles, smiling for photos in cardboard cut-outs, discovering animals in the petting zoo, sitting for face paint, and eating goodies galore.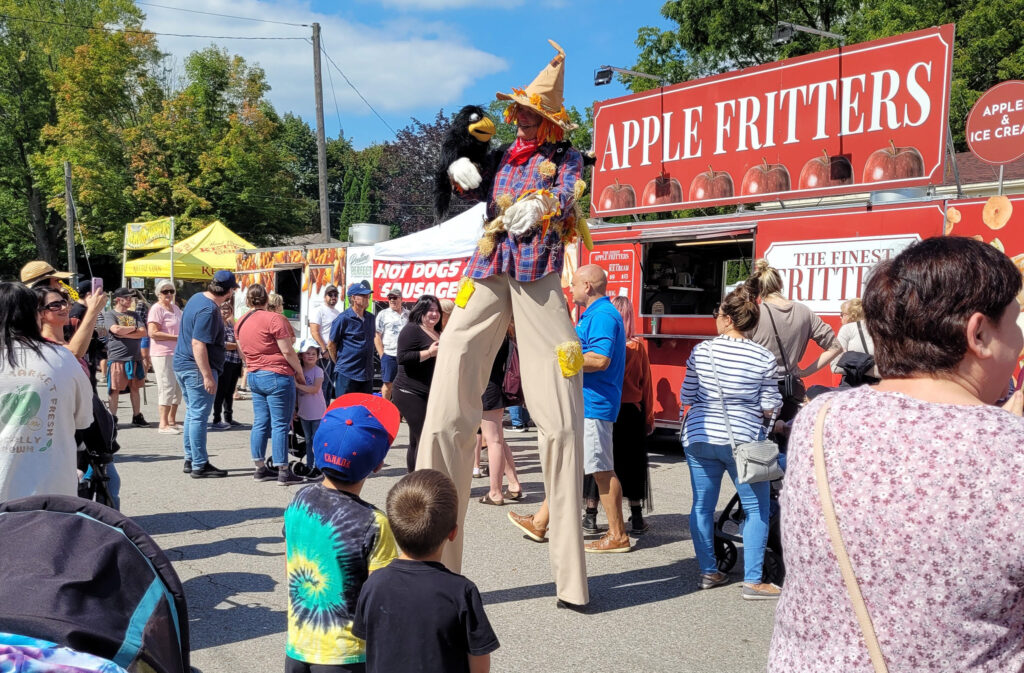 On Sunday, children in attendance could also take advantage of the free meet and greet with princesses, Batman and Superman, as well as a foam party.
As the event wrapped up on Sunday, local Firefighters were on site as parents and children lined the streets to watch them hose down the road – a moment that Tucker said is a crowd favourite.
"The true end of Apple Fest is when the fire trucks show up to wash down the streets. The locals know this, so everyone shows up to watch them. The fire department will park at the top of the street and do their siren and you can see everyone come down to watch and it's so much fun."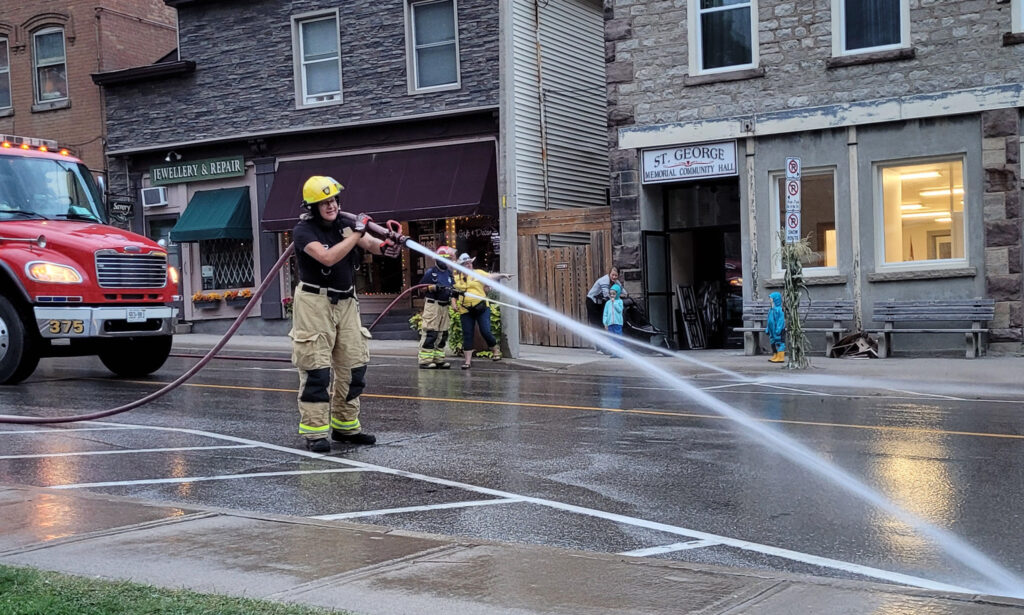 Tucker noted that none of this could have been done without their team of volunteers and that they will be hosting a volunteer appreciation night on Monday, September 25 at 6:30 p.m. in Memorial Hall.
"I want to give a big shoutout to our volunteers and our fantastic committee because they work all year long to put this together and they just work so hard to make this a success. We had about 60 volunteers over the weekend as well and they did everything from helping with parking to picking up garbage, giving vendors a break and working down in the kids zone. We really couldn't do it without the volunteers, they are just fantastic."