Hundreds of people attended Brantford Beatlemania at the Sanderson Centre for the Performing Arts on Friday, May 19, 2023.
Music lovers nearly filled the Sanderson Centre as they settled in for a two hour-plus event that explored the many eras of The Beatles.
The Liverpool 4 is a Canadian Beatles tribute band that have performed thousands of shows across North America over nearly two decades with appearances at Maple Leaf Gardens, Universal Pictures, Global TV's Morning Show, The British Isle's show and many more.
Dean Wilkinson (John Lennon), Nathan Smith (Paul McCartney), Jerry Boyer (George Harrison) and John Rankin (Ringo Starr) were accompanied by Rick Hyatt on the keys as they took on the unmistakable melodies that defined a generation and beyond.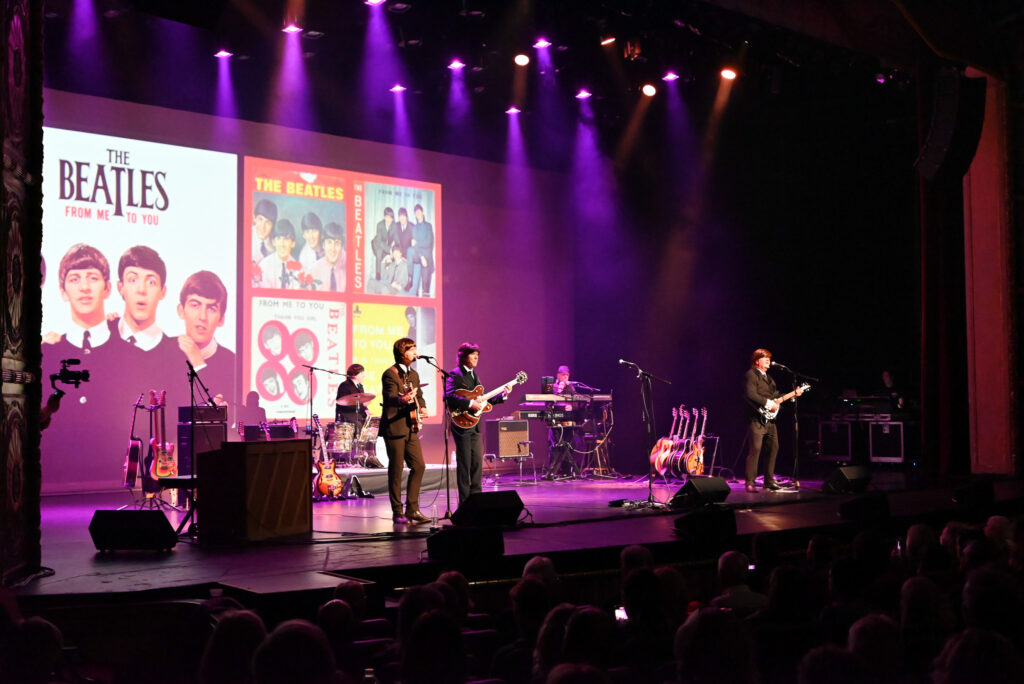 The evening celebrated the timeless music of the British rock band as they recreated 40 songs note-for-note throughout the night with three costume changes.
From the opening chords of "All My Loving" to the final notes of "Hey Jude," audience members listened intently as the band channeled the lively spirit of the Fab Four.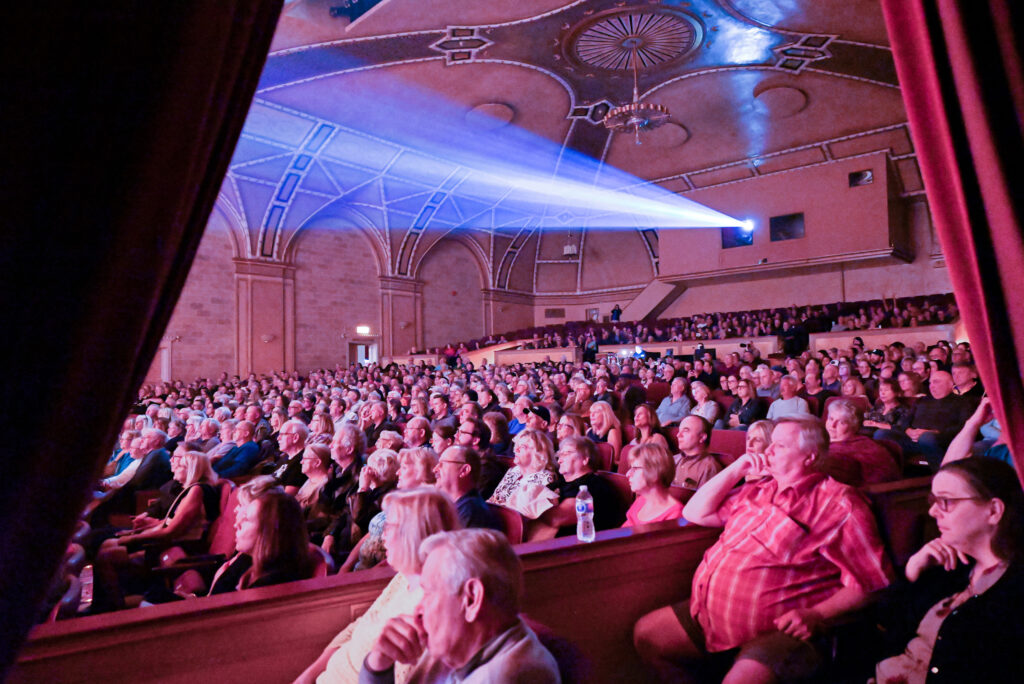 Wilkinson (Lennon) and Smith (McCartney) captured the song-writing duo's playful on-stage banter – accent and vocal inflections included – as they chatted on stage about iconic songs.
With beverages in hand, audience members got up and danced in their seats to "Twist and Shout" and the band encouraged participation for songs such as "Eight Days a Week" and "Hide Your Love Away."
"This is one where you're going to have to help us out," said Wilkinson. "All together you're going to say 'HEY!' and we'll queue you up when it's your turn. Look at that, you get to actually play with the band and we're going for a wee ride together."
Their attention to detail (like Smith playing left-handed bass and two people on one mic), precision harmonies, and skilled instrumentation left the audience singing and clapping along to classics like "Let It Be," "Yesterday," Norwegian Wood," and "With a Little Help From My Friends."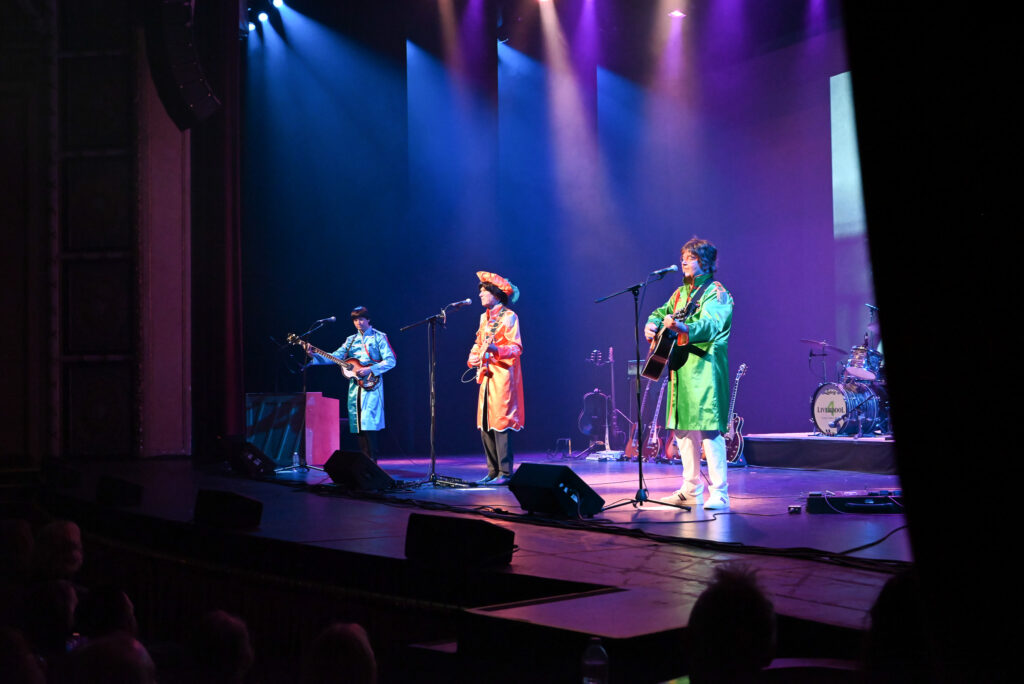 At the end of the night many audience members could be heard talking about the experience that let them relive their youth.
"I felt like a kid again," said one audience member. "I never did get to see them in person so I'm glad I got a small taste of the experience."