Nearly 200 people attended the GREAT Event Comedy Fundraiser at the Brantford Polish Hall on Thursday, September 21, 2023.
The fundraiser was held in anticipation of Doug "the Great" Hunt's upcoming Guinness World Record attempt for stilt walking that will take place during the 10th anniversary of the Wayne Gretzky Sports Centre rebuild on Saturday, October 21, 2023.
Proceeds raised from the comedy event are going to be donated to Participation Support Services Brantford, Brant and Norfolk, an organization that Hunt has long supported.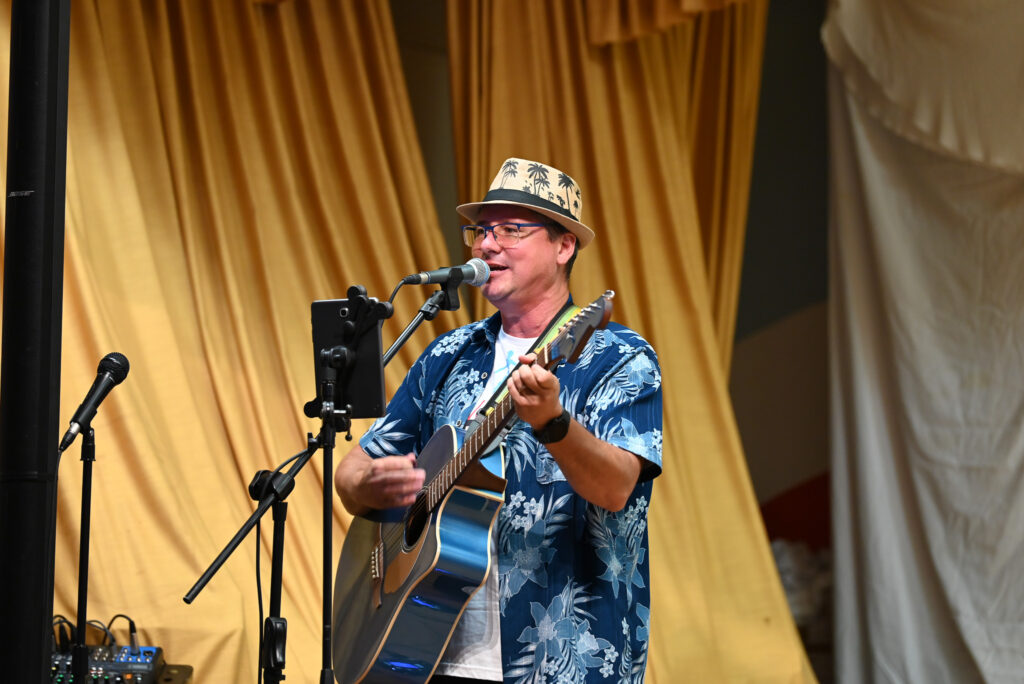 Caribbean Kyle, a local Brantford musician, opened the event with hits like Elton John's "Rocket Man," Zac Brown Band's "Start Over" and Alan Jackson's "It's Five O'Clock Somewhere."
As guests settled into the hall, Our Kitchen Brantford handed out plenty of finger foods to snack on before Maria's Original Pizza served up its classic pizza pie.
Prior to comedians Ed House and Ben Mathai wowing the crowd with their comedy routines, organizers Joshua Wall and Doug's niece Tammy Hunt thanked all the volunteers and the 56 sponsors who helped to make the event possible.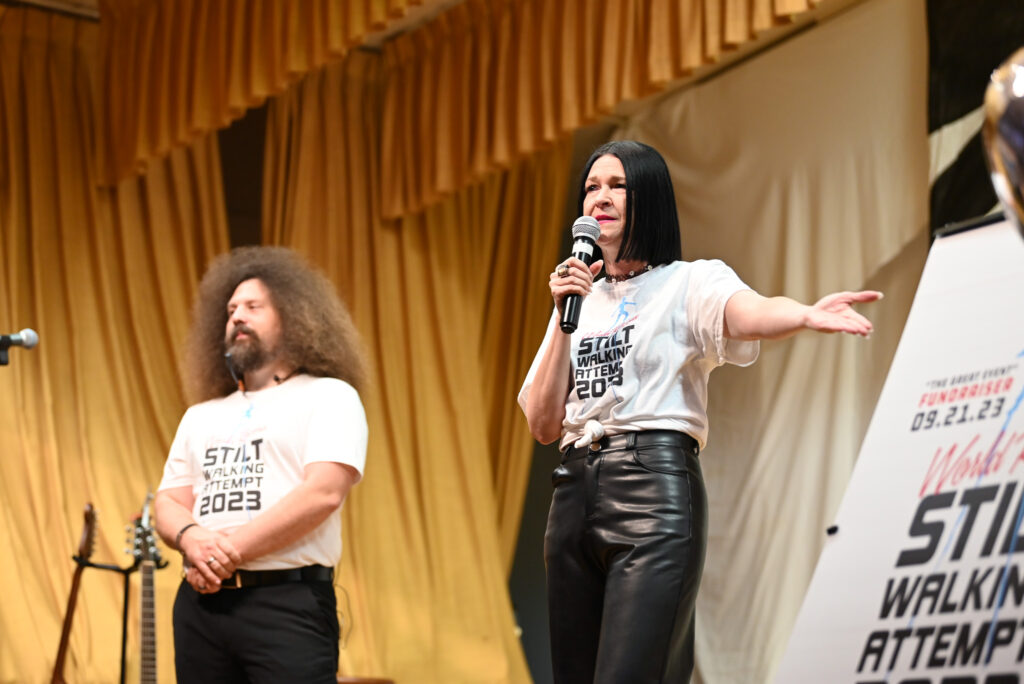 Doug then came up to the stage to address those in attendance and to speak about what the event was all about.
"This is going to be a challenge but really, the challenge is who were supporting and it's the people that live in challenge every day," said Doug. "This stilt walk is for people that can't walk, let alone walk on stilts. Just remember, it's not about me it's not about the team, it's really about bringing awareness and support to the gang at Participation Support Services and so that gives us wings doesn't it? That makes us energized, otherwise I'm an old man."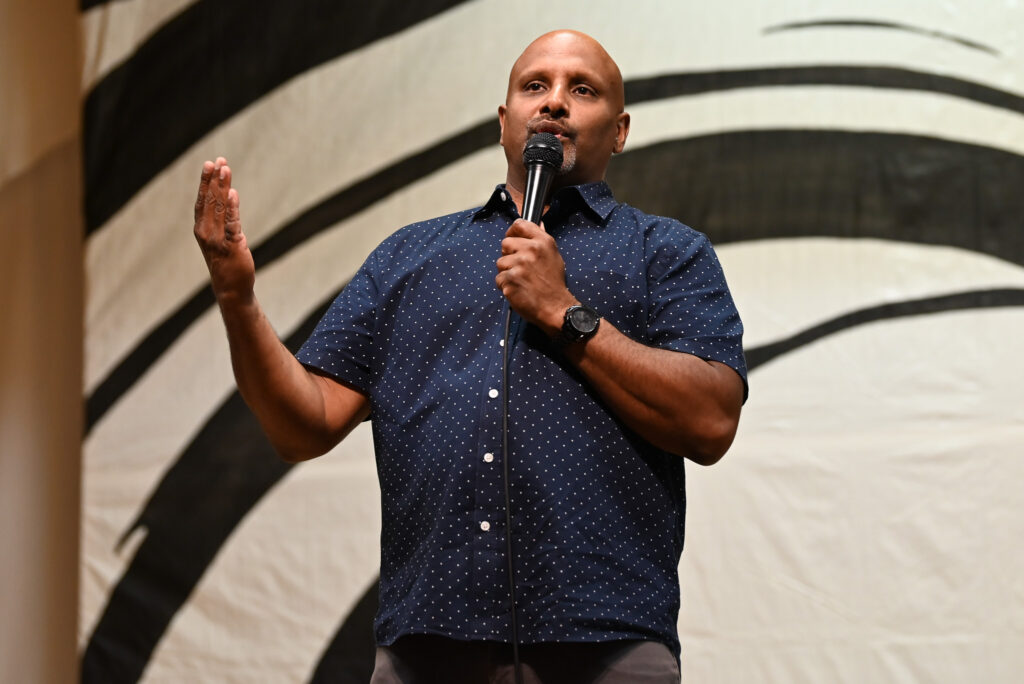 Doug originally broke the record at the age of 46 back in September of 2002 with the height of 50 feet, nine inches. The title was taken last year on June 4, 2022, by then 33-year-old Jordan Wolf at 54 feet, one inch in height.
Now, at 67-years-old, Doug said he's ready to take the title back and that his stilts will measure close to 55 feet.
"We held this record for 20 years. It's a Brantford record, it's an Ontario record, it's Canada's record and it was taken away by a young whippersnapper in the United States last year," said Doug. "Jordan was able to walk on the stilts a bit higher than ours and we're not going to let that go. This is Brantford's record and as Walter Gretzky used to say, 'we're the centre of the universe' so, we're going to take that damn record back. You only have to do ten steps to break the record, 21 years ago we had to do 25. I don't know why Guinness made it easier, but we're going to do 25. If you show up on October 21, not only will I be doing 25 steps, but I'll be dancing."