Over 600 residents attended the second annual Kiwanis Teddy Bear Picnic at the Paris Fairgrounds on Sunday, June 4, 2023.
The free event was hosted by the Kiwanis Club of Paris-Brant and was based on a previous long-standing "Teddy Bear Clinic" event held by the organization.
After the pandemic, the Kiwanis club decided to try out a teddy bear picnic that the "clinic" could be a part of alongside other kid-friendly events. After the success of last year's inaugural event, the club wanted to add more activities for this year's event.
This year's event kicked off with Parade Master Doug "the Great" Hunt leading children and their stuffed toys who were enrolled in one of the three contests, on a short route within the fairground site in the "Parade of the Stars."
Judges later determined the winners of most creatively dressed teddy bear or toy, best superhero bear, and best dressed matching bear and child.
Children who attended the event had the opportunity to see one of three of the Barry O' kid shows or play games like "pin the heart on the teddy" and Jenga. Kids also did crafts, got their faces painted and visited the teddy bear clinic, where they could get a check-up for a wide variety of stuffed animals.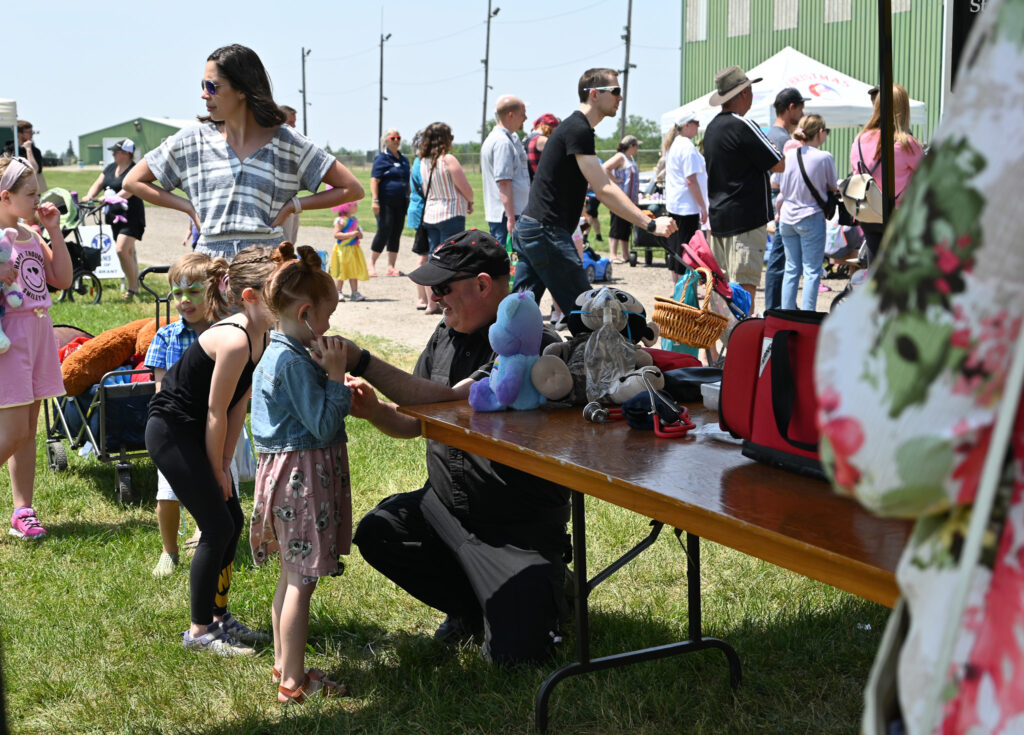 "We've got St. John's Ambulance here and they are doing the teddy bear clinc, the Brant County Firefighters are also here giving tours of the truck and chatting with kids," said Sheila Moore, President of the Paris-Brant Kiwanis Club.
Josh Jenne, from St. John's Ambulance was one of the nurses on-hand providing care for teddy bears.
"We've had a teddy bear with a broken arm, a couple fell down the stairs, one cut its paw chopping veggies," he said. "I was ready to help with bumps or scrapes and some of these kids they are three, four or five and they are coming up with the darndest things."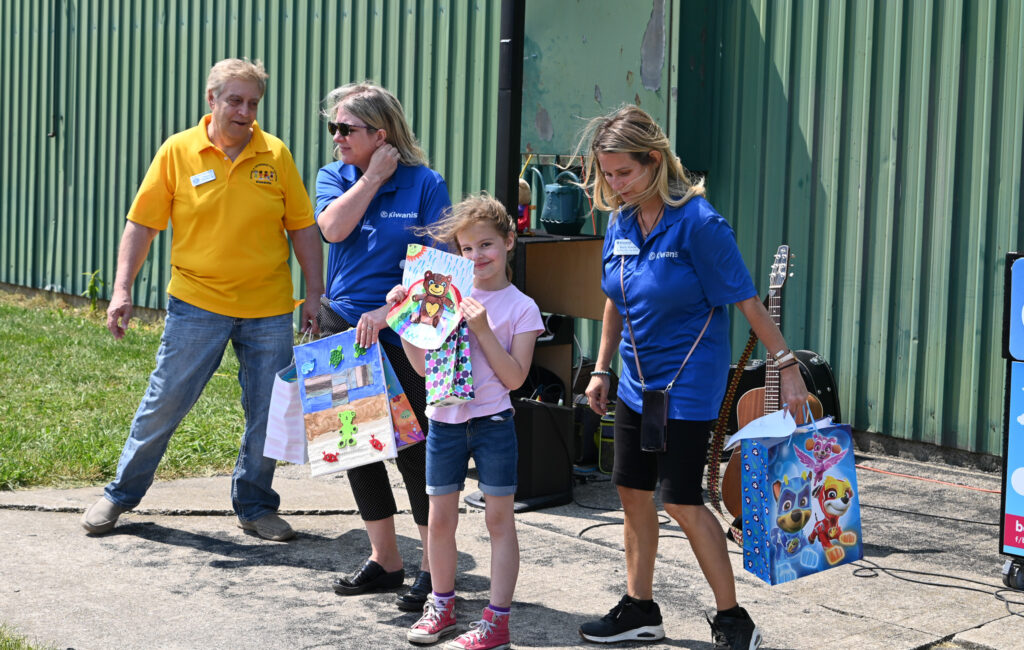 An art contest was also held and towards the end of the event, four winners were chosen from two age groups: five and under, and six to eight.
"We had lots of people come through in the parade for the other contests, but it's safe to say we had big participation in the art contest too," said Moore. "Some of our contributors for prizes were very generous, so we are giving out four prizes rather than two because sometimes the judges have a hard time deciding, and we're grouping them by age because you don't want a three-year old in competition with an eight-year-old."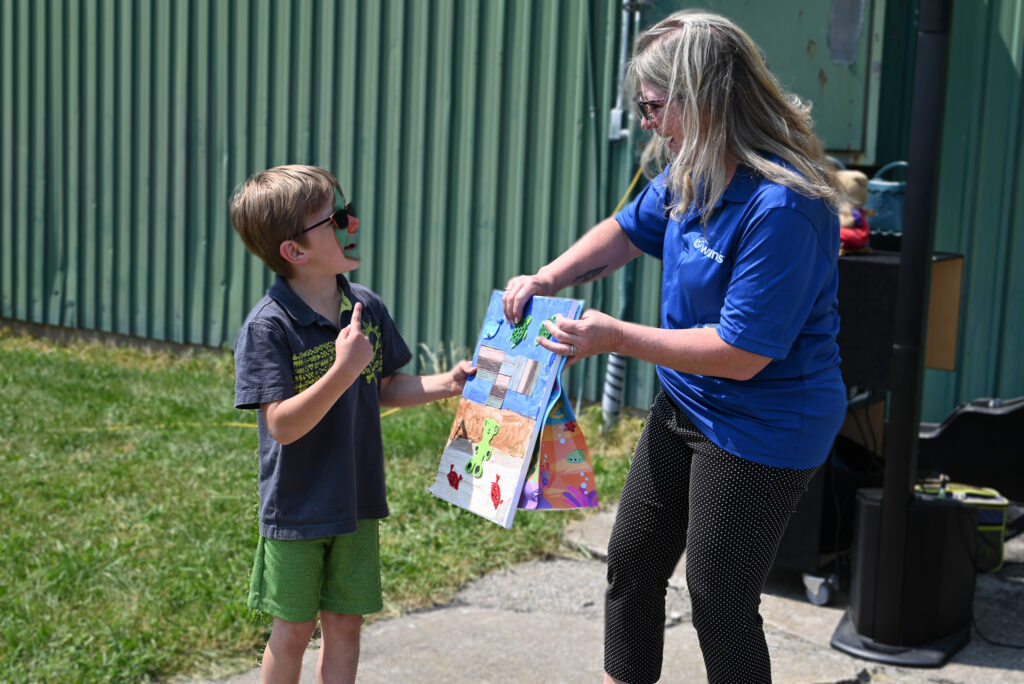 With another successful Teddy Bear Picnic in the books, Moore is looking forward to next year's event.
"We're very happy with the turnout this year," said Moore. "We know we've had close to 600 people here today already so we are very pleased. We've had nothing but positive feedback from people that have been milling around and saying 'this is great', so I think we will definitely be here again next year."