Students from Grand Erie Learning Alternatives (GELA) walked out of school on Wednesday, May 4 to protest the policies the school board applies to sexual assault cases.
Grade 12 student Kylie Shea organized the protest after a classmate, who was allegedly assaulted by another student, was asked to leave the school and was transferred to another.
"We are here because the victim was told she could not come to school because her abuser didn't feel comfortable with her there," Shea said. "We are not here to single anyone out, we are here because we want policies changed to protect victims."
Students stood outside GELA all day holding signs with messages about supporting victims while urging passing cars to honk in support.
"It feels like Grand Erie is more concerned about their image than protecting their students," Shea said. "We are standing up for ourselves and future students. We want to feel safe in our schools."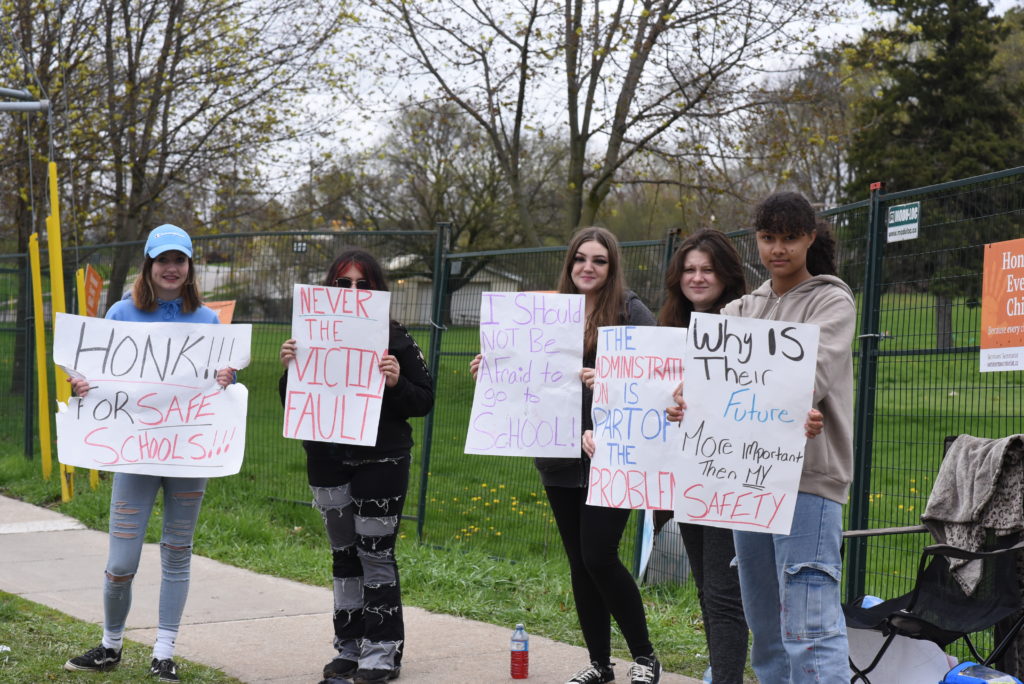 The Grand Erie District School Board said that they knew about the protest ahead of time and released a statement about supporting their students.
"We are committed to creating an environment where students feel safe and heard," the statement said. "Our administrators are working to support students. Social Workers and Child/Youth Workers have been at the school to speak with students, offer support and address their concerns. They will remain at the school as long as necessary. We are aware of the background to this situation. We are connected and working with students involved and their families to support well-being and continuity of learning for all those involved."
The students have created an online petition to support them in their mission to invoke change.
"We petition Grand Erie District School Board to make a policy regarding sexual offenders attending schools with their victims," the petition reads. "A policy that keeps offenders away from the victims, be it through transferring schools, e-learning, or expulsion, so the victim has a safe learning environment."
GELA is a small school of approximately 30 students on Rawdon Street in Brantford that provides additional support to individuals pursuing their high school diplomas.