For those looking to satisfy their taste buds, the 39th annual St. George AppleFest will be returning to the County of Brant on Saturday, September 16, 2023 from 10:00 a.m. to 6:00 p.m. and on Sunday, September 17, 2023 from 10:00 a.m. to 5:00 p.m.
The festival first began in 1984 as a half-day event to celebrate the beginning of harvest season and to promote local businesses and farms within the area.
The event has since grown to a two-day street festival with up to 70 volunteers, two entertainment stages, a kids zone, licensed refreshment area, and plenty of apple-based goodies for all to enjoy.
Jean Tucker, the event's festival coordinator, said that after last year's record-breaking turnout, the planning committee is looking forward to seeing everyone back again this year.
"We had fantastic crowds last year. The weather was wonderful, we had a great entertainment lineup and lots of returning vendors as well as plenty of new vendors," she said. "People were just hungry to get back to being in-person. I'm hoping we get the same type of crowd again but of course, with an outdoor festival it all depends on the weather. I think if the weather holds, we should expect to see our normal crowd of about 15,000 people a day."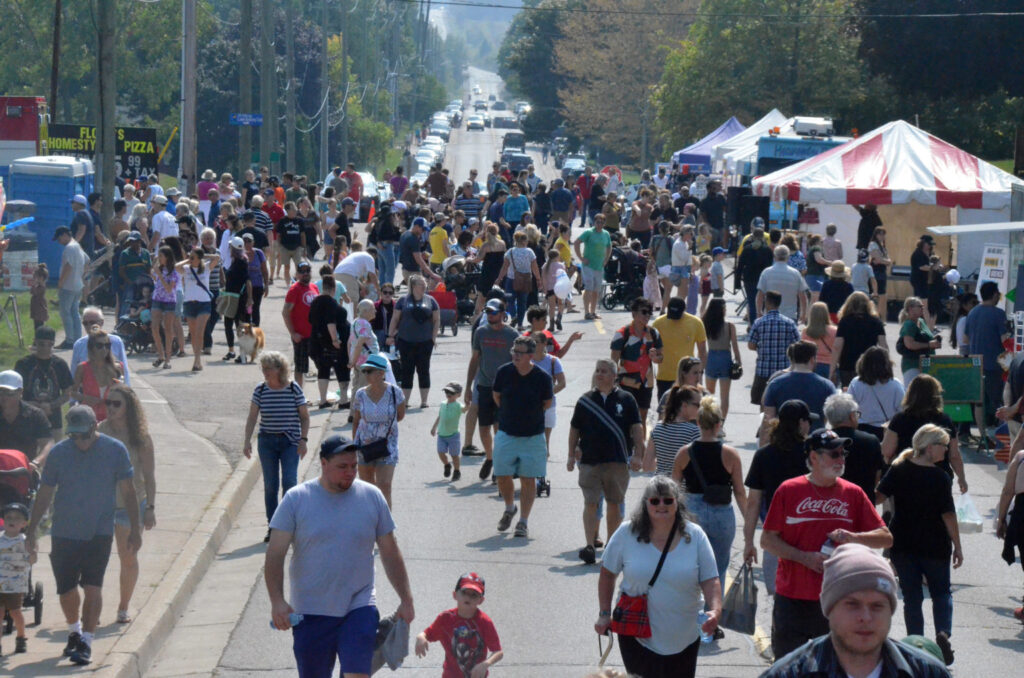 This year's event will feature 150 vendors throughout downtown St. George including local apple farmers Brantwood Farms and Brantview Apples and Cider, 20 food vendors, 19 food trucks and much more.
"We will also have local companies and local artisans to browse as well as other people promoting various events and organizations such as the St. James Festival in Paris," she said. "We will also have local service groups like the Girl Guides, Brant District Masons and the Lions Club."
Tucker said that while times are tough financially, guests can still expect to have a great time at the free event.
"We know people's financial situation is a little bit more difficult this year so that might hold people back, but all of our entertainment is free and we still have the games and the petting zoo in the children's area that have no cost," she said. "There are some things like rides and bouncy castles that you have to pay for and of course anything being purchased from vendors, but people can still expect just a great day of entertainment while not having to pay anything."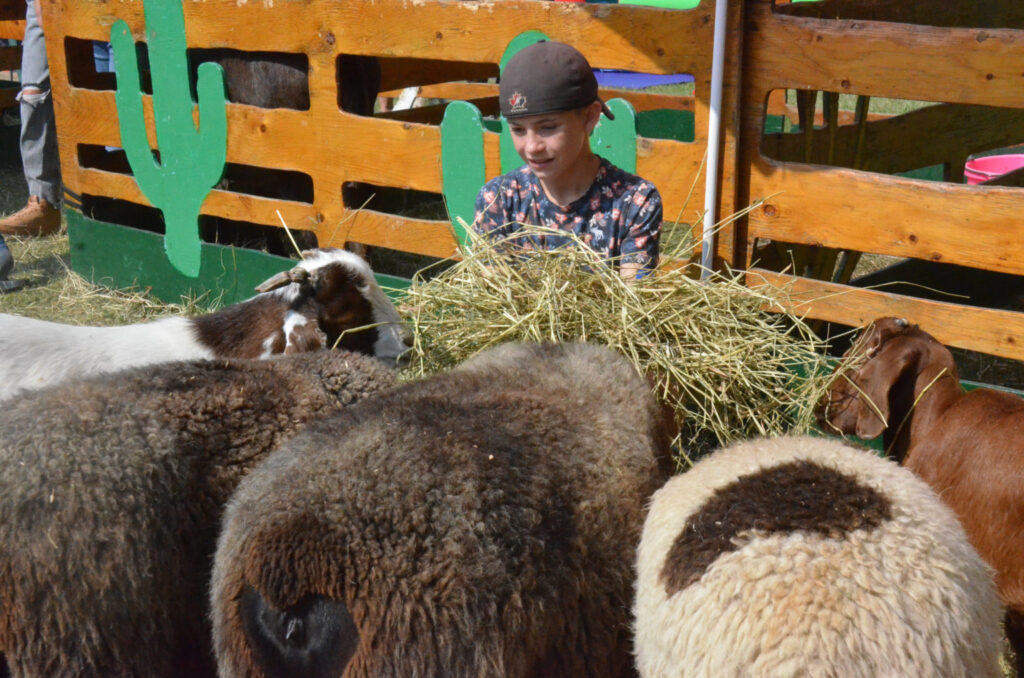 Youngsters in attendance can also enjoy the free meet and greet with princesses, Batman and Superman, as well as the children's entertainment stage which will feature a comedy show and a foam party on Sunday.
While there will be live music throughout Saturday, guests are also encouraged to attend the evening street party from 6:30 to 10:30 p.m. to enjoy the headliner We Ain't Petty. On Sunday the crowd favourite, Paris Port Dover Pipers will once again make their return to the festival in the afternoon.
Tucker also noted that all the local stores will still be open for residents and visitors to enjoy throughout the two-day event.
"Those stores all cater to the festival and that's part of the reason why we have it, is to really get people into town so they can see what we have here and promote some of our businesses," she said.