Hundreds of people attended day two of the South Coast Jazz Music Festival at Brantford's Sanderson Centre for Performing Arts on Saturday, August 12, 2023.
The festival originally got its start in 2013 in Norfolk County and was held across a few of the county's wineries. By the second year, organizers sold out an arena with Holly Cole and the event became a yearly festival peppered throughout different venues in Norfolk County.
While the event has evolved over the years and even became an online event throughout the pandemic, this year, Brantford residents got the chance to enjoy the show closer to home.
The festival kicked off on Friday at the Port Dover Community Centre before making the move to the Sanderson Centre on Saturday and finishing the weekend off in Harmony Square on Sunday.
Audience members were taken on a journey through ten decades of music with performances spanning from the 1930's to present day with a variety of stand-out acts as the festival celebrated its tenth anniversary.
"We're celebrating all kinds of genres with artists from the local level, right into international, Juno, Grammy, Order of Canada and Walk of Fame artists," said Juliann Kuchocki, founding Director and Producer of the South Coast Jazz Music Festival. "There's music, tap dancing, art and more – really there is something for everyone to enjoy."
Saturday's line-up featured 12-time platinum selling artist Mark Holmes of Platinum Blonde, two-time Juno nominated Mark Kelso and the Jazz Exiles, as well as award winning, internationally acclaimed songwriter Charu Suri. Local artists like Port Ryerse Singers, Carla Muller, David Griffin, Avery Raquel and Thom Adkins were also present for the evening.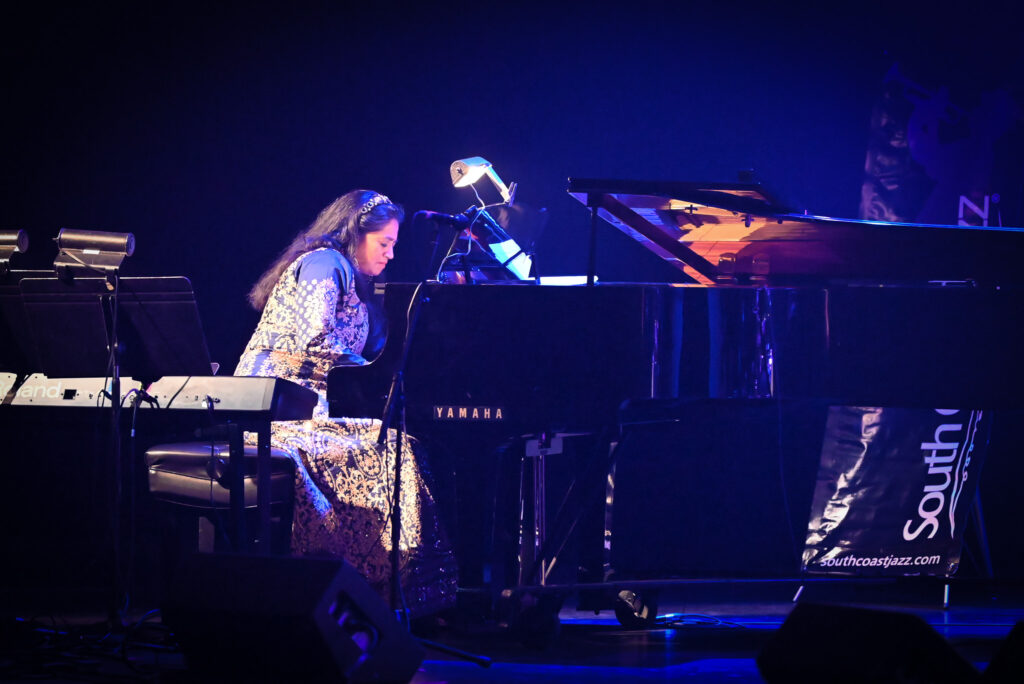 Charu Suri kicked off the evening with a variety of her Raga Jazz songs with Sufi singing (performed by Umer Piracha) layered over top.
Suri explained to the audience that Raga is a model scale.
"It's like western scales, …but unlike western scales, they are supposed to played at a certain time of day. It's very anchoring, telling you to slow down and to truly live in the moment."
Her set took audience members on a journey through India before handing over the stage to Kuchocki and tap dancer Ryan Foley for one of Kuchocki's original songs called Again.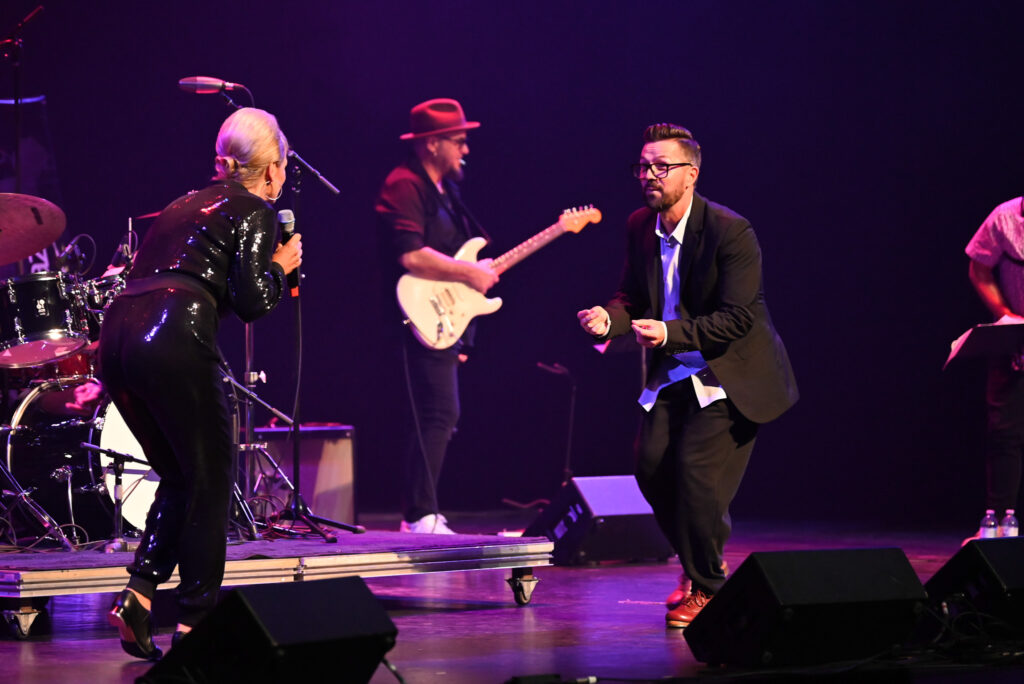 Next up, Brantford's David Griffin got the crowd moving as he took to the stage to perform a selection of covers such as Frank Sinatra's That's Life and Soloman Burke's Cry to Me.
Woolwich Township's Carla Muller and Mark Kelso performed a duet together before calling Suri and Kuchocki back on stage as the two teamed up for a special number.
Brantford musician, Avery Raquel, sang an original song from her most recent record called Love in September. The track was a finalist for the 2021/2022 John Lennon songwriting competition.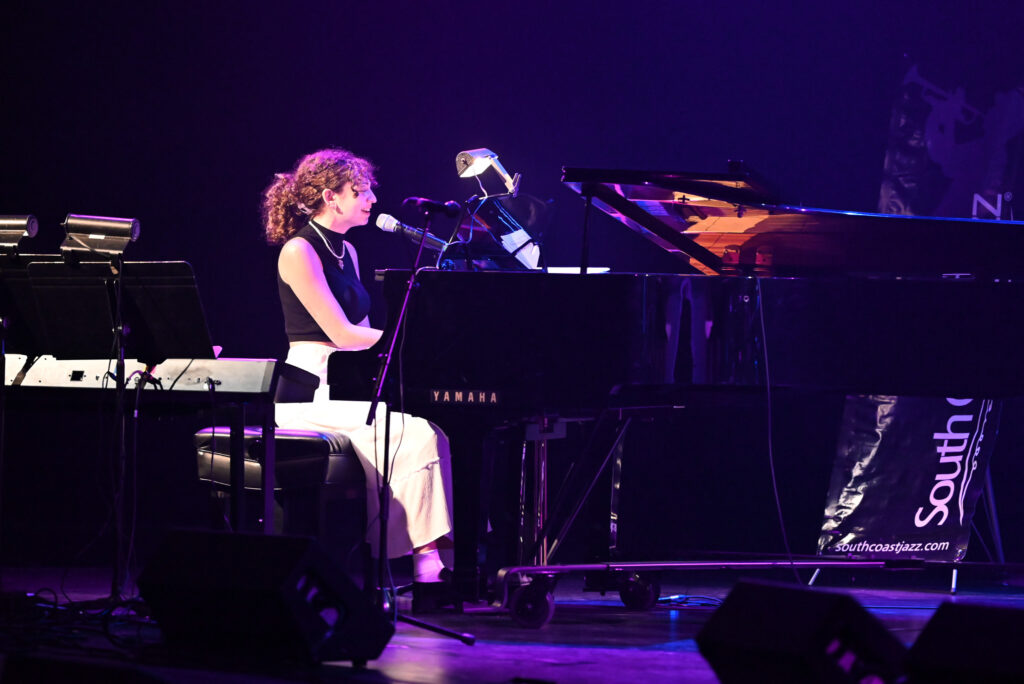 Emcee, Rock 'N' Ray Michaels of 92.9 The Grand then called Will Bouma, Brantford-Brant MPP and Bobbi Ann Brady, Haldimand-Norfolk MPP to the stage to say a few words.
"Coming here tonight and sitting there listening to the soothing sounds of the music filling the hall here is like slipping into a nice comfortable chair or bath and it's absolutely wonderful," said Bouma.
Brady said that she couldn't believe it's been ten years of watching Kuchocki pour her heart into the festival.
"It's a decade of watching folks come from near and far to enjoy homegrown talent and also the talent being ushered into the area," she said. "We are so very blessed to have these types of events in our neck of the woods."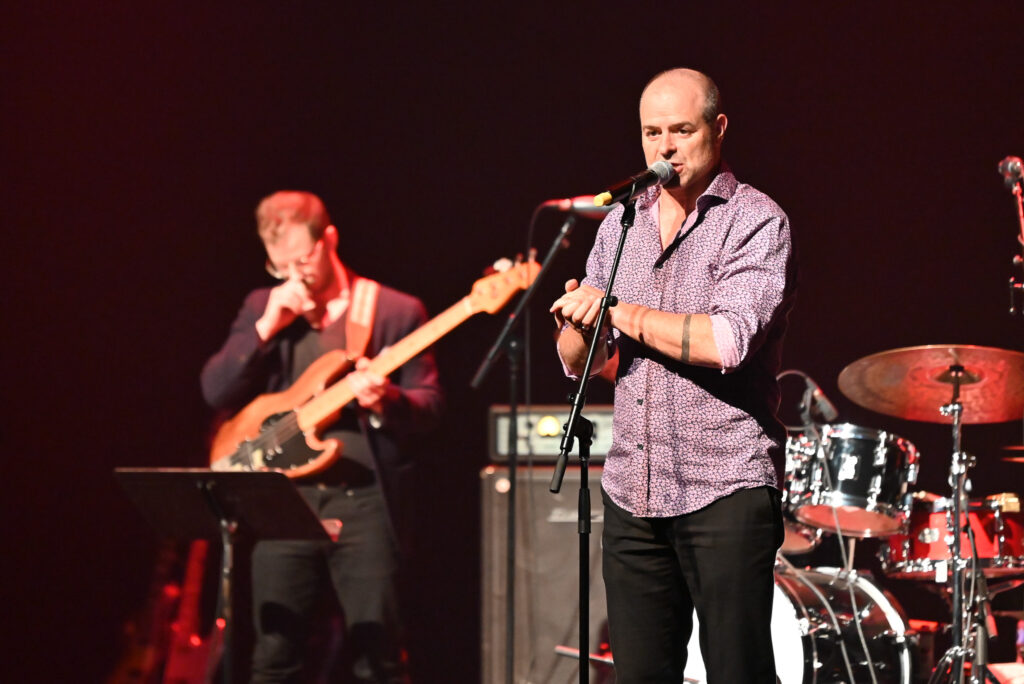 As the evening neared the end, Mark Kelso and the Jazz Exiles performed a selection of original songs before handing the stage over to the evening's headliner act, Mark Holmes of Platinum Blonde.
Crowd members could be seen dancing in their seats as Holmes performed some of his classic hits such as Not in Love as well as newer music from the beloved artist.