Over 70 people attended a watch party to support Brandon Montour of the Florida Panthers as they took on the Vegas Golden Knights in game three of the Stanley Cup Final on Thursday, June 8, 2023.
Montour, 29, is of Mohawk descent and spent part of his youth in Six Nations of the Grand River. He played junior hockey in nearby Brantford and Caledonia.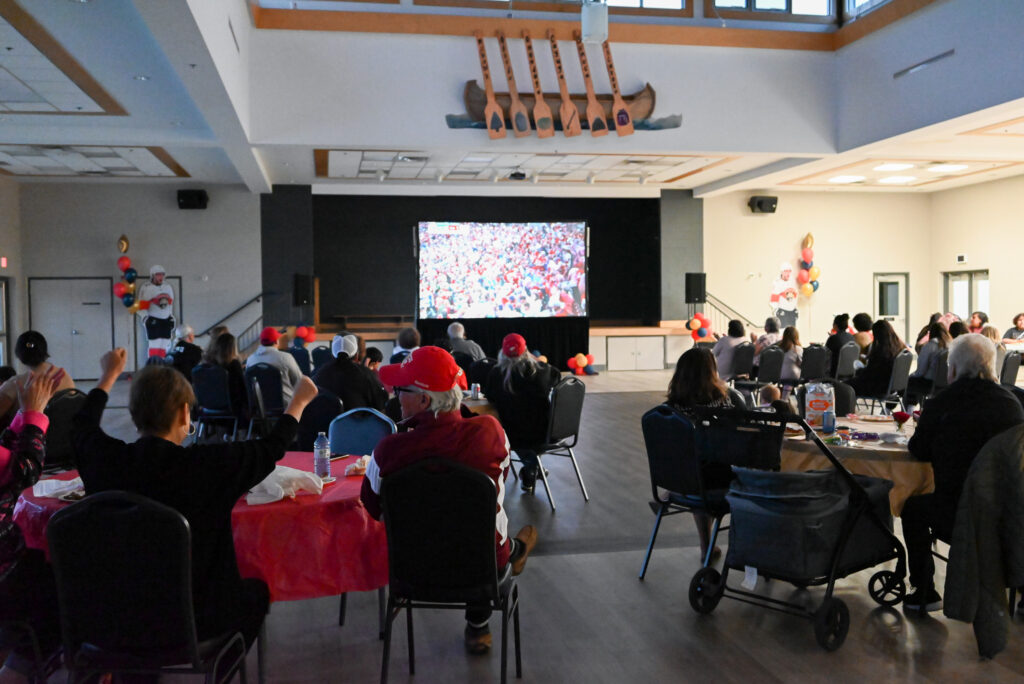 "This evening we're hosting our third watch party of the Stanley Cup final and it's in support of one of our own, Mr. Montour number 62 on the Florida Panthers," said Mark Hill, Elected Chief for Six Nations of the Grand River. "Our Council was trying to find ways of showing support but also of building up some community sense of pride and accomplishment of one of our members. We thought, what better way to do this than to showcase Brandon. We know here's many challenges that come with life and everything else, so sometimes it is nice to have a good meal and bring community together to support one of our own."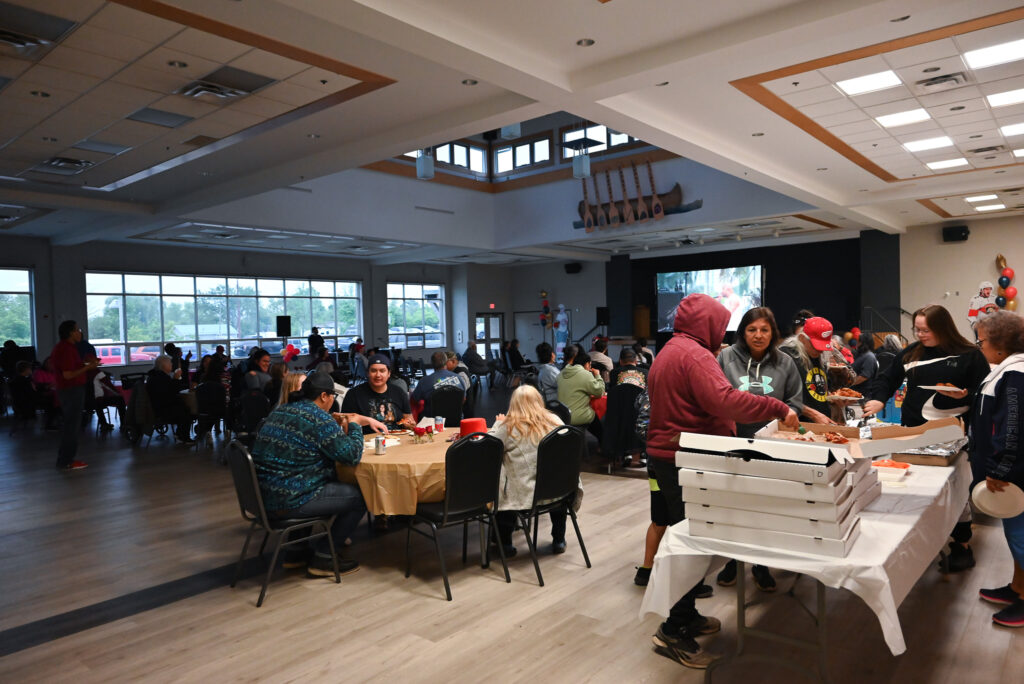 Residents mingled and enjoyed food as the energy in the room began to rise and attendees settled in for the game to start.
"It's quite exciting in here because, we know that they have to win game three," said Hill. "And we're hoping that being back in their home arena might just be the change that they need."
Six Nations residents showed their support watching the game on a large projection screen in the Six Nations Community Hall and as Montour scored the opening goal in game three, it elicited a huge reaction from the crowd as they shouted "let's go Brandon!"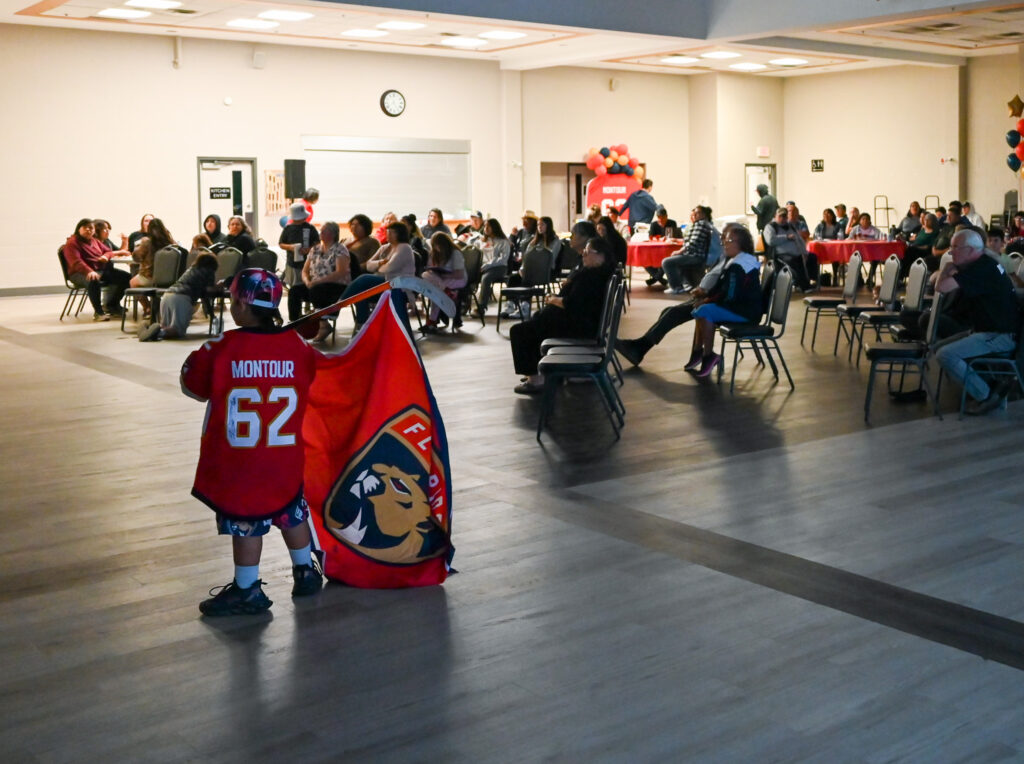 Hill said that while the event was organized to celebrate Montour, they were also extending their support to Zach Whitecloud of the Golden Knights.
"As Indigenous people, when one wins, we all win," he said. "We have Whitecloud on the opposite team of Vegas and while we're supporting Montour from our community, we're also giving a lot of support to Whitecloud and his community of the Sioux Valley Dakotas of Manitoba. When you make it to this level or point, we have to recognize the hard work and dedication and commitment that goes into getting there. Both Brandon and Zach have exemplified how much work that they put in to get to the top state of hockey. I think that's another part of the event's message is that with hard work and dedication, I think any of our young people can go and achieve whatever they set their mind to."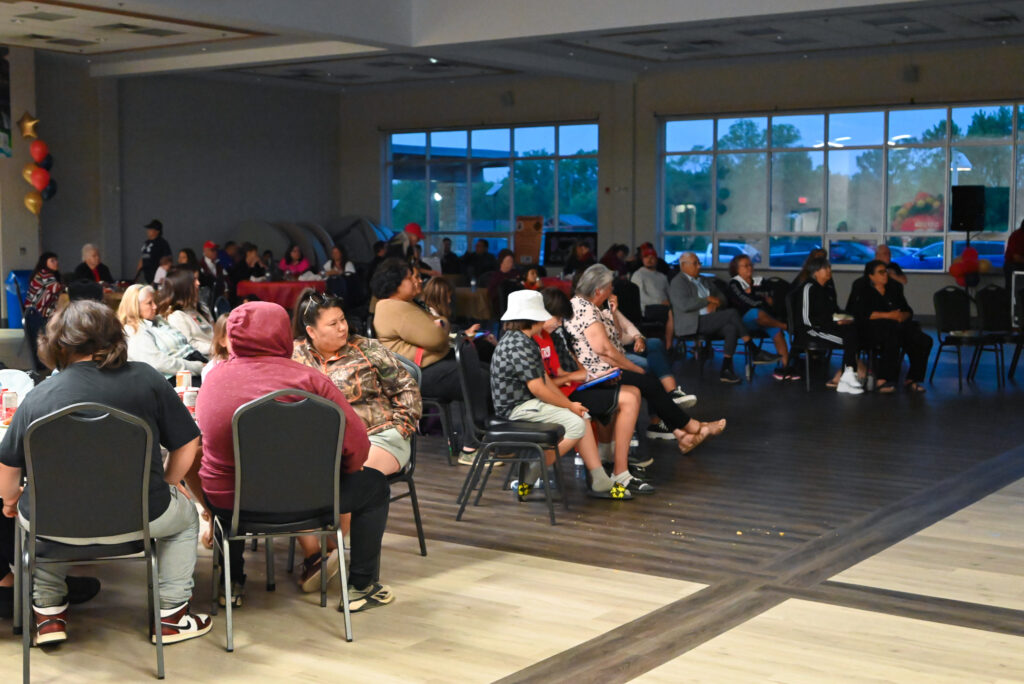 On top of the watch party, decal lawn signs were being sold for $40 as a special bonus fundraiser for the community.
"We have decal lawn signs and we've turned that into a fundraiser," said Hill. "All the proceeds raised are going back to Six Nations' sport organizations in the community including minor hockey, lacrosse, baseball and the skating club, so we're going to divide that number up equally and give the proceeds to each of them."