Well over 70 people attended the first two hours of the History and Culture Fair that was held at the Woodland Cultural Centre on Friday, May 12, 2023.
The event was one of the many being held throughout the month of May for Six Nations of the Grand Rivers' Community Awareness 2023 programming.
"Community Awareness is a program that happens throughout Six Nations of the Grand River," said Heather George, Executive Director of the Woodland Cultural Centre. "Various service organizations in the community put on events and programs and it helps to build an awareness in the community of what these organizations have to offer."
She noted that it has been a number of years since Woodland has participated and they were trying something new to get attendees into the gallery.
"We've based it on scavenger hunts," said George. "We're trying to get more people into the permanent gallery space and have them really going through and interact with them."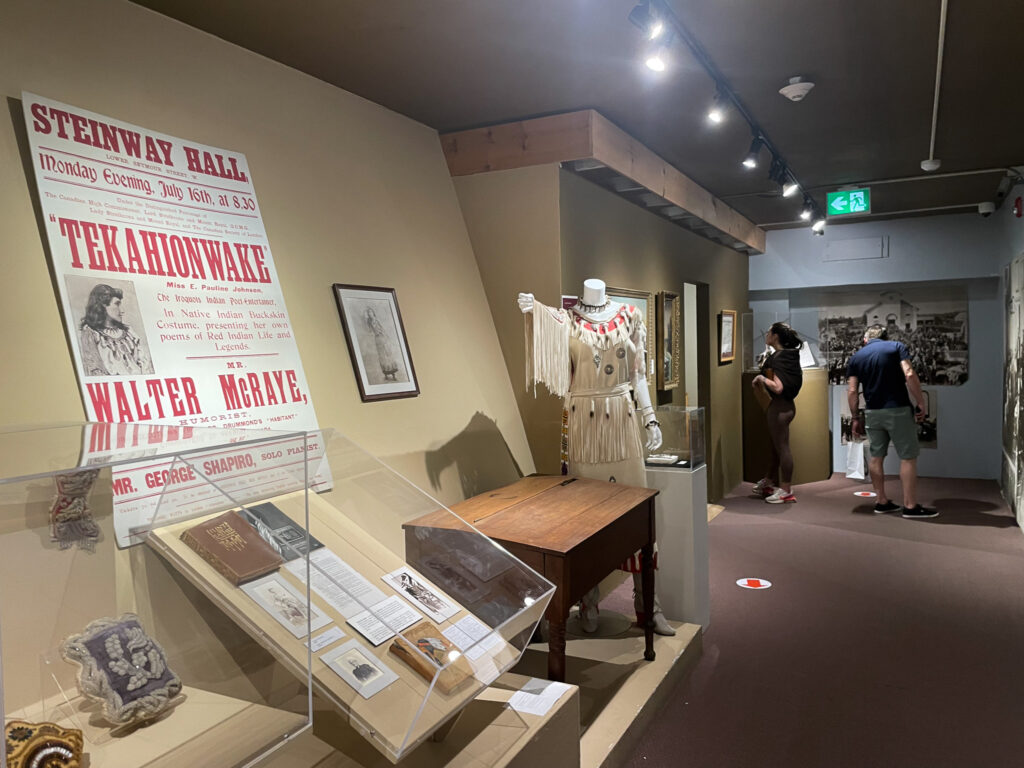 George explained the benefit of getting community visitors in and truly engaging with the space.
"Part of why we are doing this is because we're hoping to get some feedback on how people perceive that space," she said. "It needs some updates, permanent galleries are not really supposed to be permanent forever, so there are some areas that can be updated. I think having community members kind of go through and see what they think of this space will be helpful and of course, they get to enter draws and we've got all sorts of snacks and goodies available too."
Guests got to explore the museum spaces while attempting to find certain facts for the scavenger hunt. There were facts about how many nations or clans existed, elder names, pop culture references, history facts and more.
The event was a chance to welcome people into the Woodland Cultural Centre and make them feel like they belong.
"It's really about making people feel like this is a space that they're welcome in," she said. "I think one of the challenges in the museum and gallery sector more broadly, is that everybody feels like these spaces aren't for them. But the more events that are really community focused, the more is helps to build that sort of comfort. Like, yes, 'this place is for you! Come in your jeans, our director is outside gardening.' This is a place that's for everyone, you don't have to have a certain level of education or be dressed in a certain way – you're welcome here. I think that that's why these types of events, although it's a small event, they're still really important to build that relationship with community."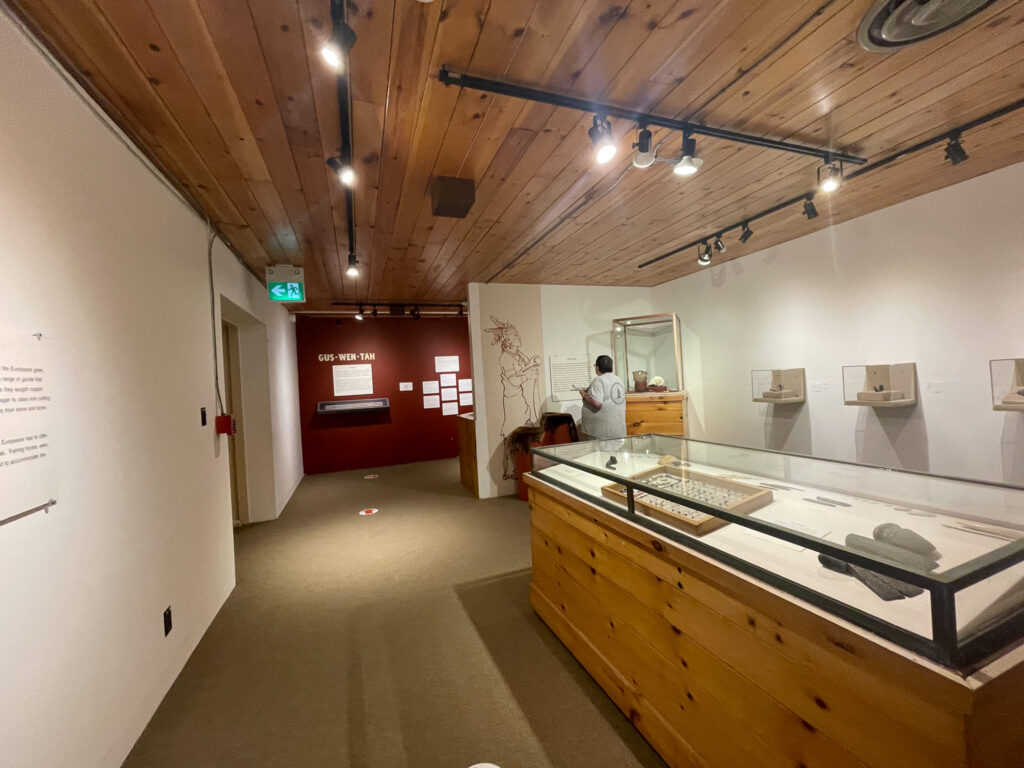 The Woodland Cultural Centre language department works to put on a program that sees events based on the cycle of ceremonies and the different elements of the Long House ceremonies throughout the year.
"Even if you grow up on the reserve or even if you grow up off the reserve, just because you are Haudenosaunee doesn't mean you have necessarily been exposed to those things," said George. Obviously, the point of residential schools was to have people not experience those things, so doing this work has been really awesome and it's gotten a lot of community involved and comfortable again. This is your culture, this is your heritage, it belongs to you and you belong to it and you should have access to it. A lot of it is building that comfort for people and making culture really accessible."
Having history and artifacts is one way to show resilience through the arts.
"One of the things that we do really well, especially through our contemporary art shows, is we demonstrate cultural continuity and resiliency through the arts and so we really get to celebrate too," she said. "It's not just talking about what was done to us or things that we've lost, it's also celebrating what we have and what has continued and making space for sort of both of those dialogues."