Around 250 people and their pups attended a Paws for the Community event at the Rope Factory Event Hall on Saturday, November 18, 2023.
During the eight-hour event, retrievers, terriers, Great Danes, corgis and more, lined up alongside their humans as they eagerly waited to take photos with Santa Claus.
Bailey Cummerson, owner of Bailey's Pet Spa, has been a groomer for 13 years and typically hosts the annual photo event in her home spa, though this year she decided to take the event up a notch.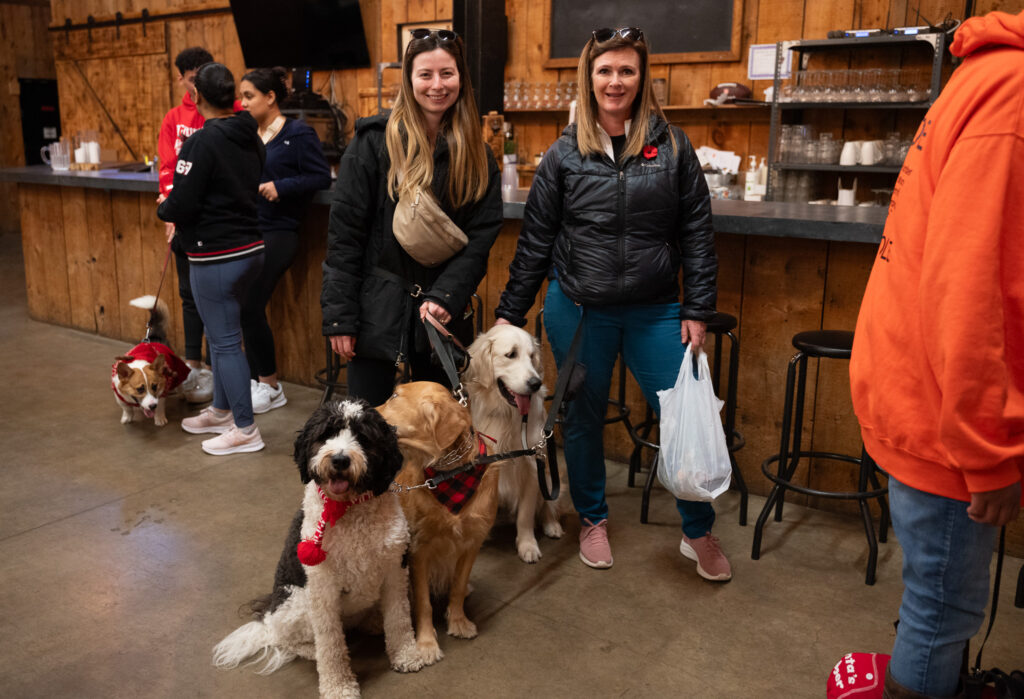 Cummerson said that she had been planning the event since February of this year and while planning was a bit stressful, she was pleased with the day's turnout.
"It's been amazing, the flow has been really good and it's not getting overcrowded inside which is nice," she said.
The Paws for the Community event featured a raffle with plenty of prizes such as photo prints, preserves, heated throw blankets and more.
The event also played host to nearly 15 vendors such as Stitched to the Nines, Kim Cares Pet and House Sitting, Frekkle, Flexy's Collars, Rawdical Pet foods and more.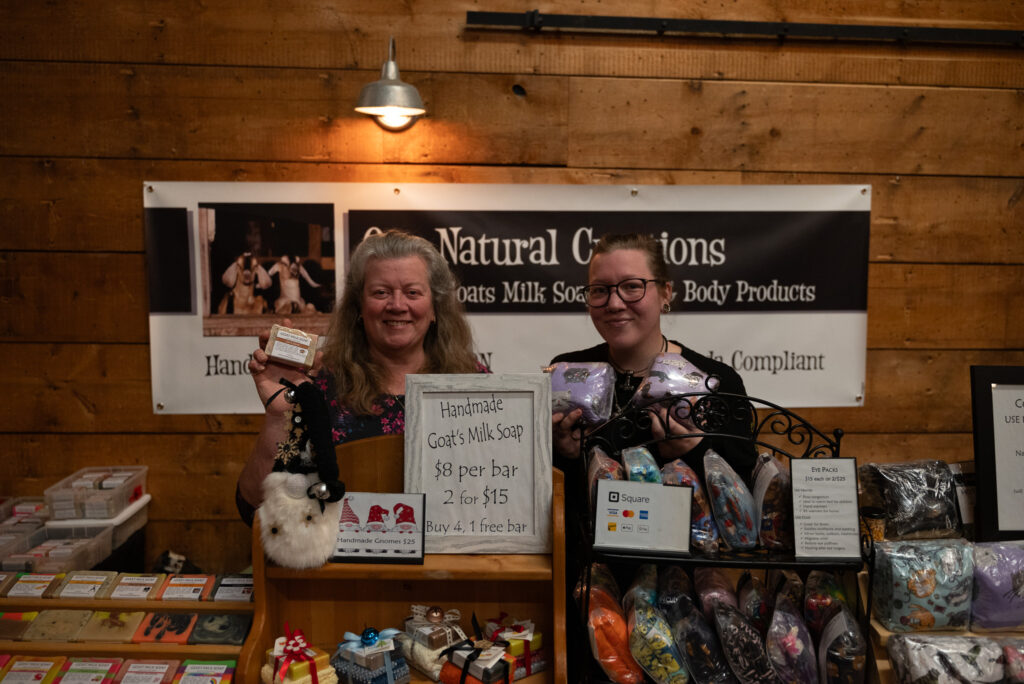 Christine Beale, owner of Our Natural Creations, and her daughter Jordan, owner of Jordan's Crafting Korner, were both present to sell their all natural and Health Canada compliant products.
"There's been a lot of people and a lot of different dog breeds, so it's been awesome to see," said Beale. "We've actually both sold my soaps and her heat packs already and it's only been a couple hours."
For Andrew Merriam and his two-and-a-half-year-old Great Dane, Olive, it was their first-time meeting Santa.
"My last Dane was a rescue and he wasn't very good with strange dogs or people, but Olive has been socializing at the ball diamond since she was eight weeks old so she's very social," said Merriam. "I'm not sure how she will react with Santa, but she's a real lap dog so I wouldn't be surprised if she got up on the couch with him."
While Olive didn't exactly fit on the couch with the big man himself, the fawn coloured Dane happily posed for a photo beside him.
After the festive four-legged friends sat for their photo, owners could purchase photo packages starting at $15, with all proceeds going toward Good Will Good Karma and Northern Connection Rescue. For a five-dollar donation, many owners also took advantage of the on-site nail trimming done by Cummerson and Andrew Ilyes.