Paris residents bundled up and lined the streets to watch the return of the Paris Santa Claus parade on Saturday, December 3.
Despite the earlier concerns of heavy wind, the weather calmed down in the evening and didn't stop people from celebrating after a two-year absence. 
A 30-year tradition, the Paris Firefighters' Club took over hosting this year's parade and gave the event a new route. The parade typically runs through the downtown core, however, this year it made the move to the "uptown" area to allow for a longer route, more parking opportunities and better traffic flow.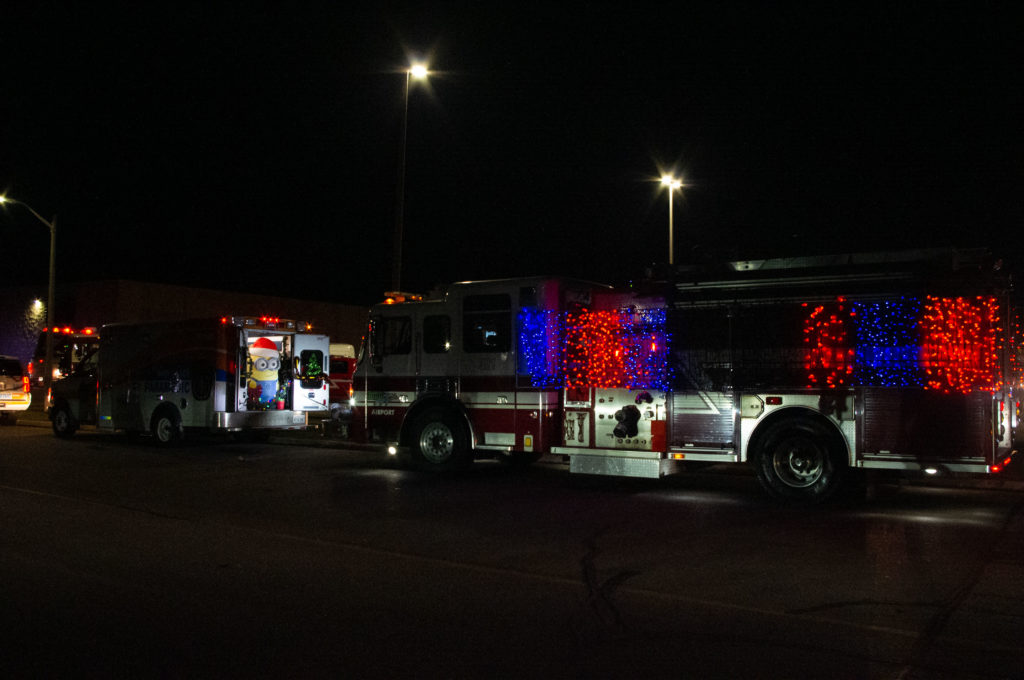 "I love it," Paris resident Steph Romano said. "The new route makes the most sense. Doing it downtown is way too congested and it causes a traffic nightmare – it also causes everyone to be so squished. This new route gave people a lot more room without causing traffic on Grand River Street."
Floats gathered in the Canadian Tire parking lot before starting the parade down Trillium Way and making it's way to the Paris Fairgrounds.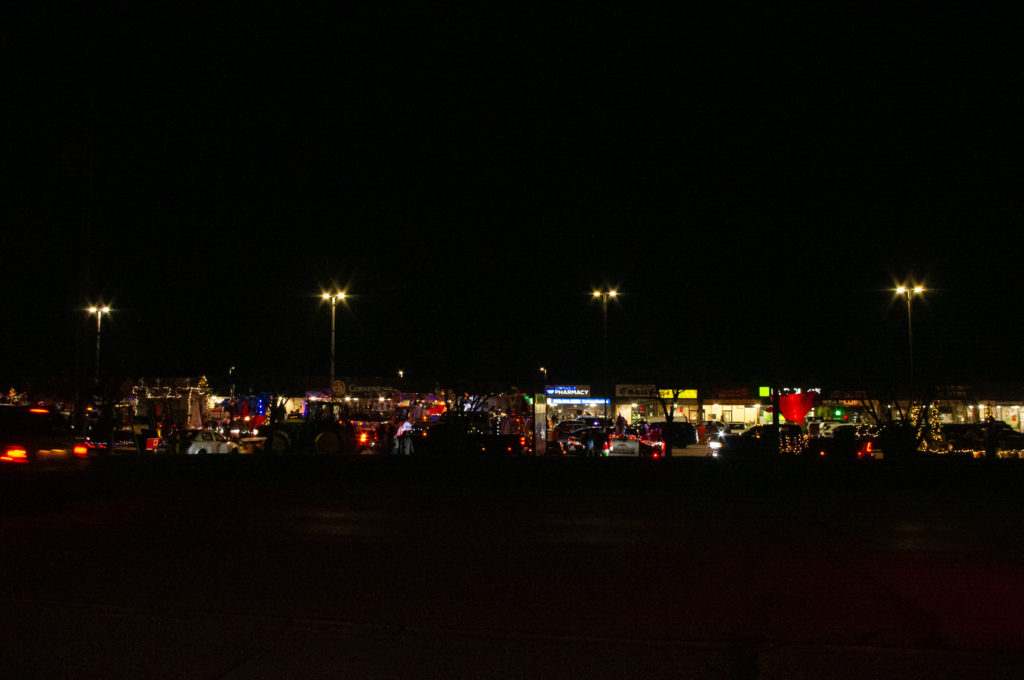 At the start of the parade route, children could be heard eagerly counting down in the hopes of getting the parade started early.
It wasn't long until police cars, fire trucks and ambulances fired up the sirens and got the event moving.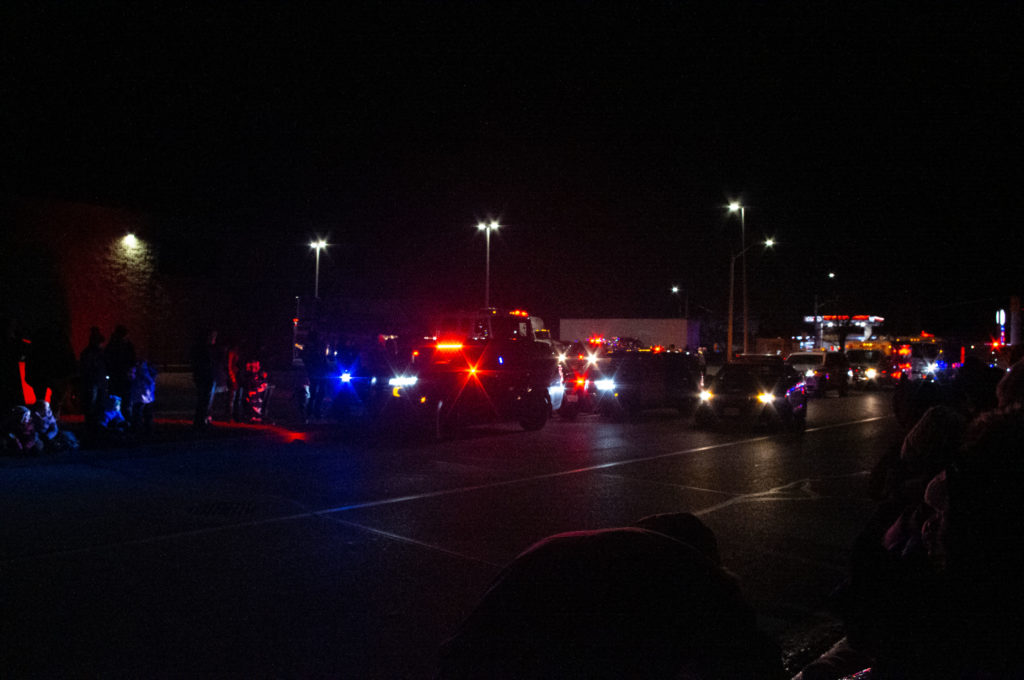 Several firefighters walked at the head of the parade with bags and boots to collect a variety of non-perishable food items, toys and monetary donations.
Brant Mayor David Bailey and the Brantford-Brant parliament members, MP Larry Brock and MPP Will Bouma were all in attendance for the event. The three could be seen smiling and waving from their vehicles as they followed behind the Ayr-Paris band.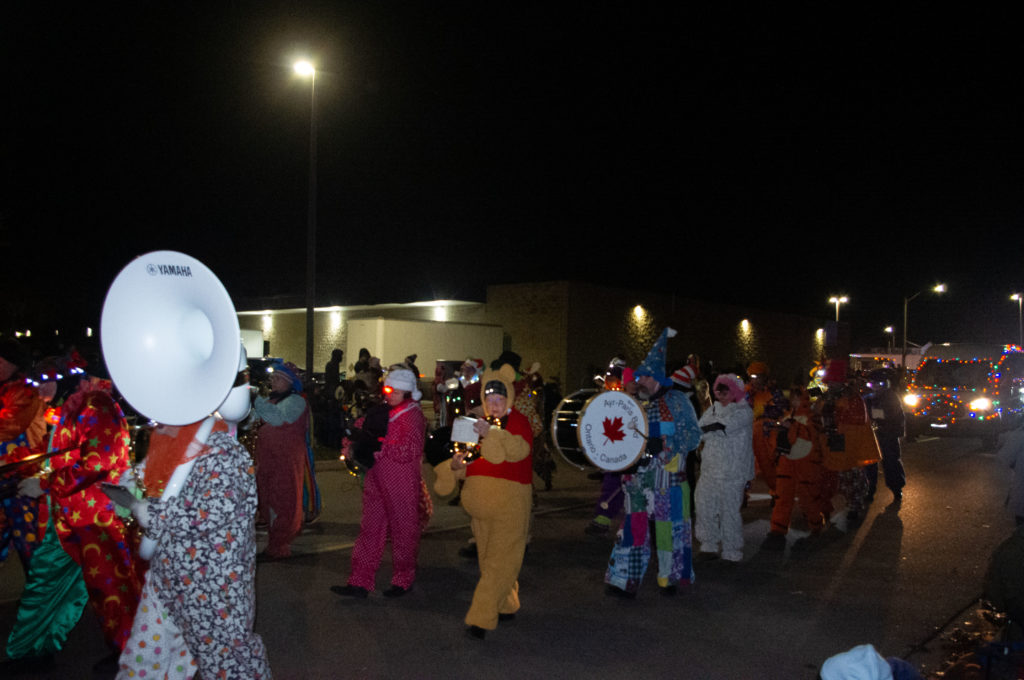 A variety of local businesses as well as community groups like hockey clubs, football teams, and dance studios were all present, with many performing routines or handing out candy and other goodies to the crowd.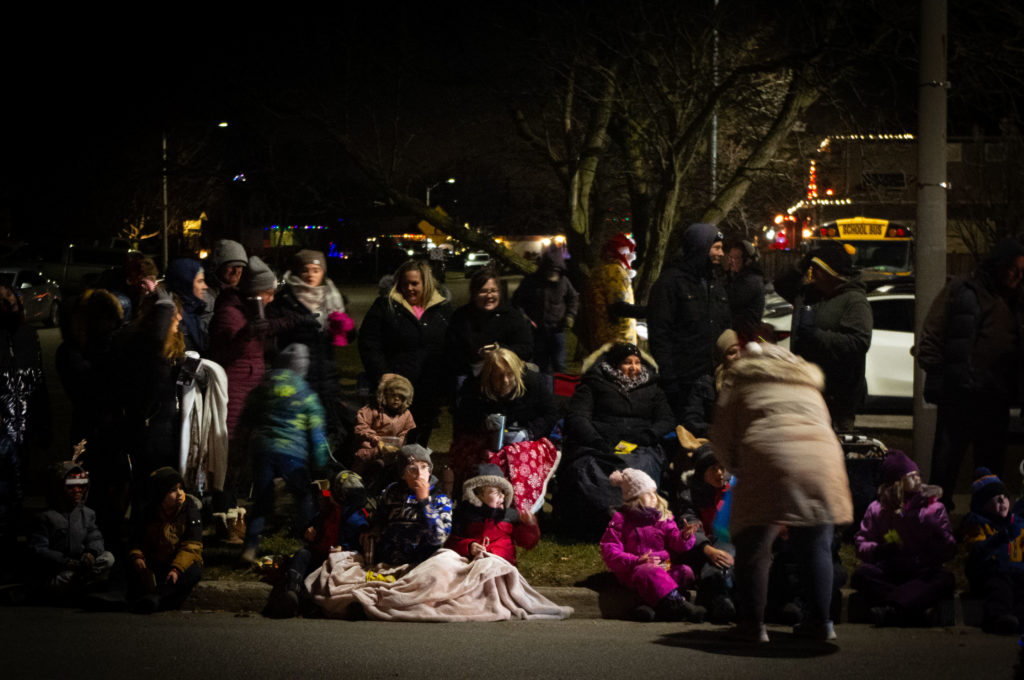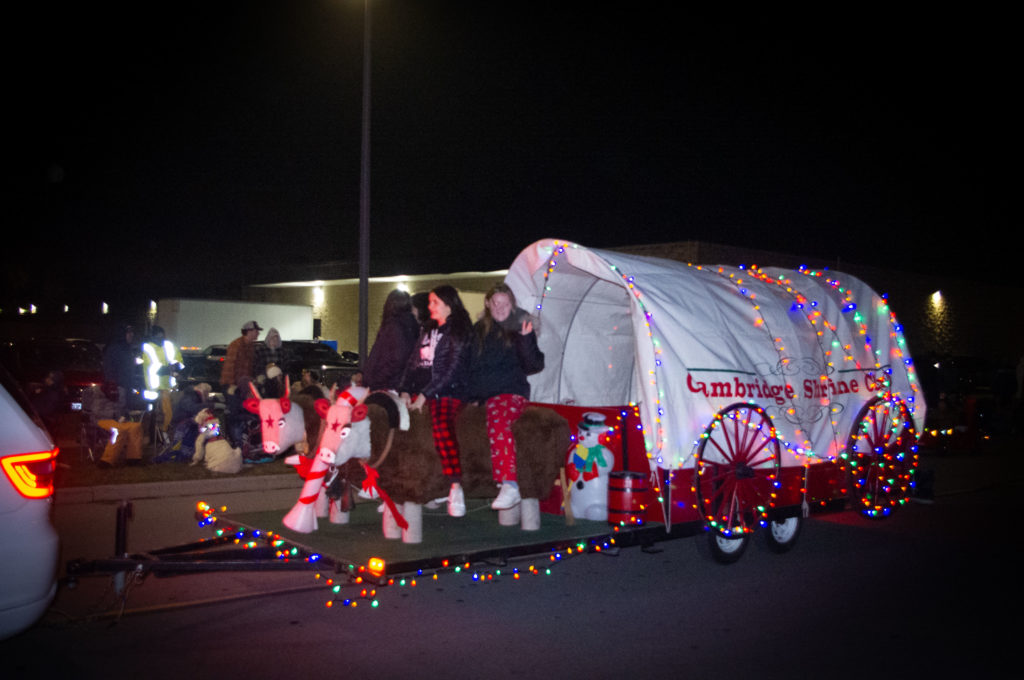 Finally, it wasn't long before Santa Claus could be seen on top of his float as he followed shortly behind the Glass Slipper Company and their princesses.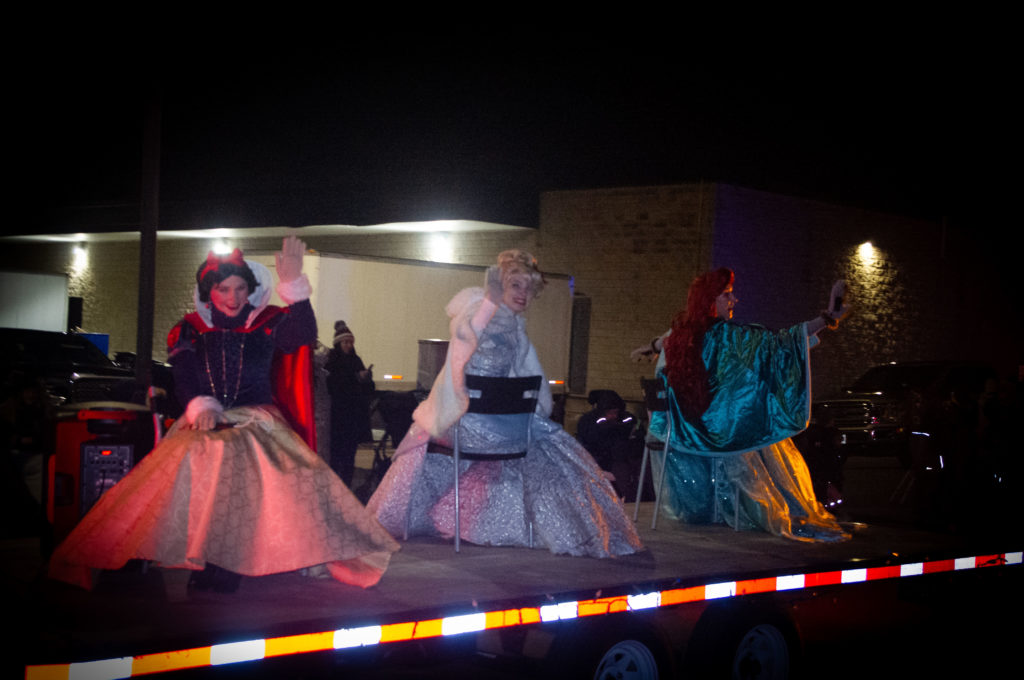 Children clapped, cheered and even screamed in excitement as jolly St. Nick waved back to them from his sleigh.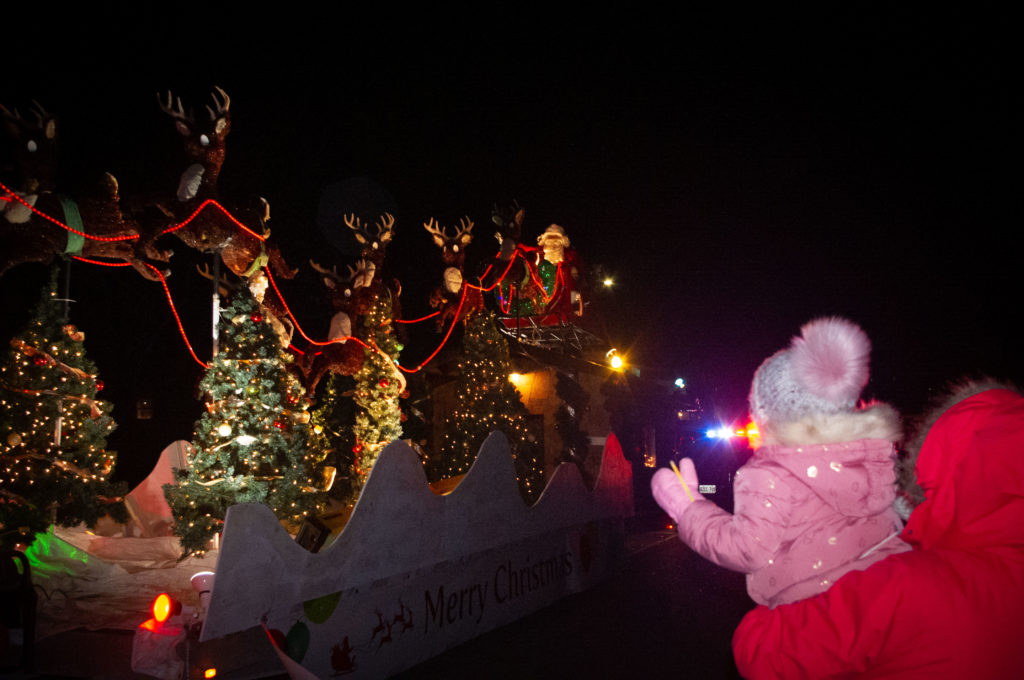 The parade continued along Forest Drive, Magnolia Drive, Oak Avenue, Scott Street and Whitlaw Way before pulling into the Paris Fairgrounds and parking.
If you missed this parade, St. George and Burford will host their events on Saturday, December 10.