Roustan Hockey Ltd. and the Wayne Gretzky Foundation announced a new partnership to make hockey sticks more affordable for families on Thursday, October 19, 2023.
Before the announcement, W. Graeme Roustan, Executive Chairman and owner of Roustan Hockey Ltd., took Glen Gretzky, Executive Director of the Wayne Gretzky Foundation and Wayne's younger brother, on a tour of the Spalding Drive facility.
The facility is the only hockey stick factory in Canada and is the maker of Northland hockey sticks, the first brand used by Gretzky during his NHL career.
"Wayne's first stick was a Northland, he scored his first NHL goal and his first pro goal with the Northland, so he's thrilled," said Darin Cleary, who serves on the Board of Directors for the Wayne Gretzky Foundation and the Brant Community Foundation. "When he got to Indianapolis, and they gave him a Northland, he knew he made it because Bobby Hull and Gordie Howe had Northlands."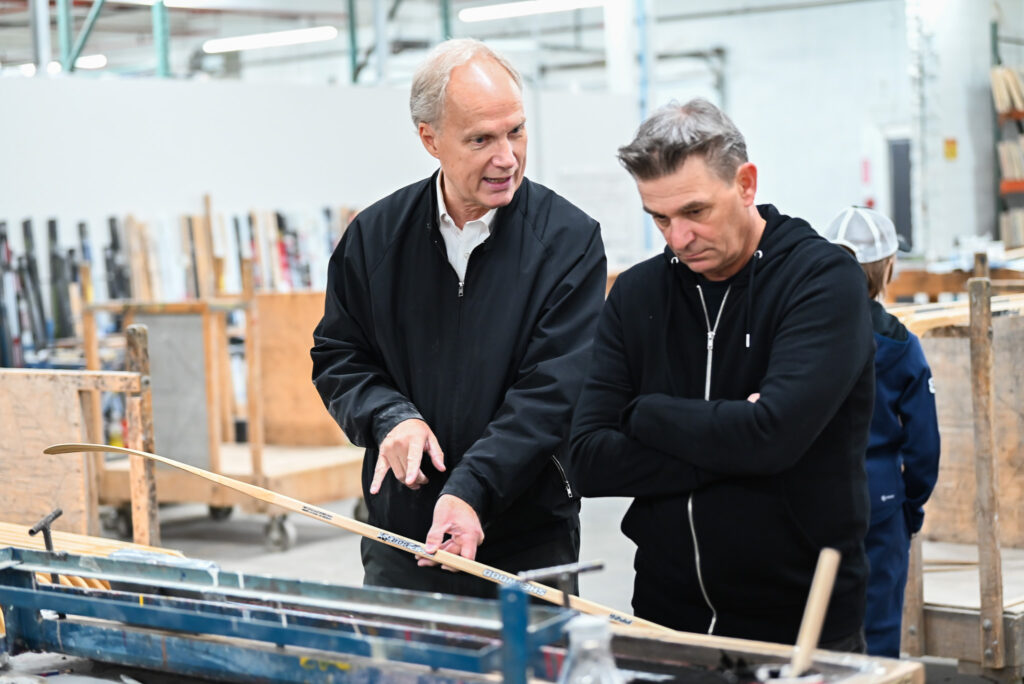 The new batch of sticks, which will be sold in a bundle of three starting at $99, feature the hockey legend's name and a "Made in Brantford Canada" label.
"By law you have to put 'made in Canada' or wherever you're manufacturing if you're going to ship outside of your country, but we decided on this line that we would put 'made in Brantford Canada' on all of the Northland sticks," said Roustan.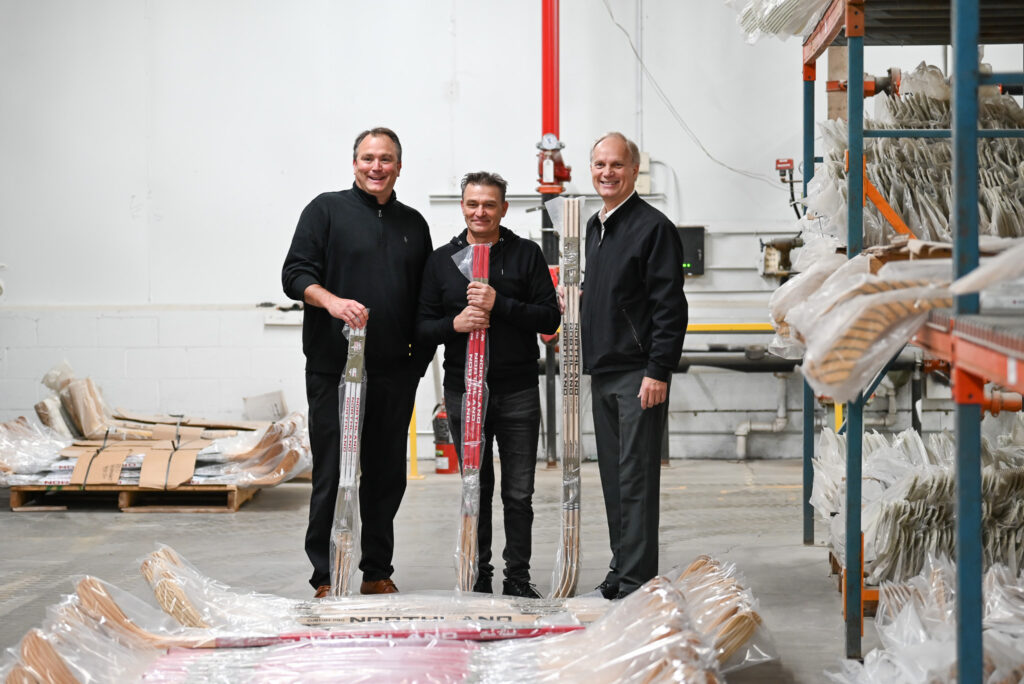 The initiative comes as a way to make hockey equipment more affordable for families.
"This is a plan that really gets sticks back in the hands of kids who play, and it's a price that families can afford. You don't need to have a $300 stick for a ten, 12 or 14-year-old," said Roustan. "From my experience [as the Chairman and owner of Bauer] kids don't need that, and parents don't need to be spending that much. I'm hoping this will get more kids into the sport, whether that's in the parking lots playing street hockey, ball hockey or on the ice."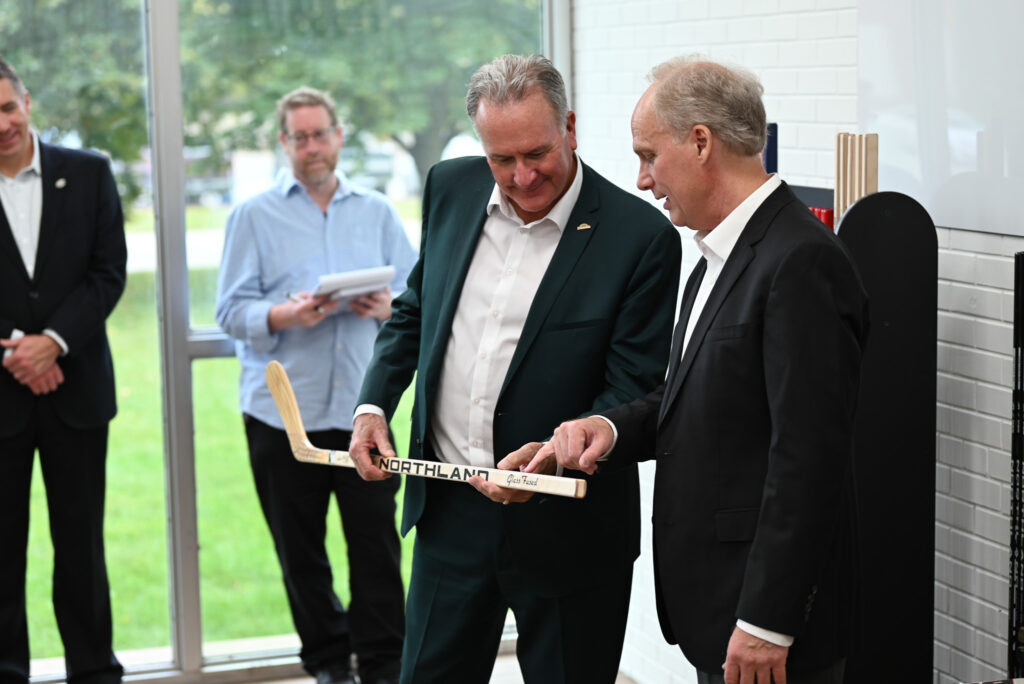 Brantford Mayor Kevin Davis thanked Roustan and the Wayne Gretzky Foundation for teaming up and giving young children the chance to shine and to reach their potential.
"How many potential stars are out there that otherwise would not get involved without these kinds of programs?" asked Davis. "On behalf of the City Council and City Staff, thank you very much for everything you have brought to our community."
Roustan Hockey Ltd. first moved to Brantford from Hespeler two years ago. Previously called Heritage Hockey Sticks, Roustan said that when he first purchased the company, he heard countless stories from employees about their visits from Walter Gretzky.
"The stories I heard from day one were about Walter Gretzky and how he would come in and how he would talk to everybody. He knew everybody and it was just this relationship that was wonderful."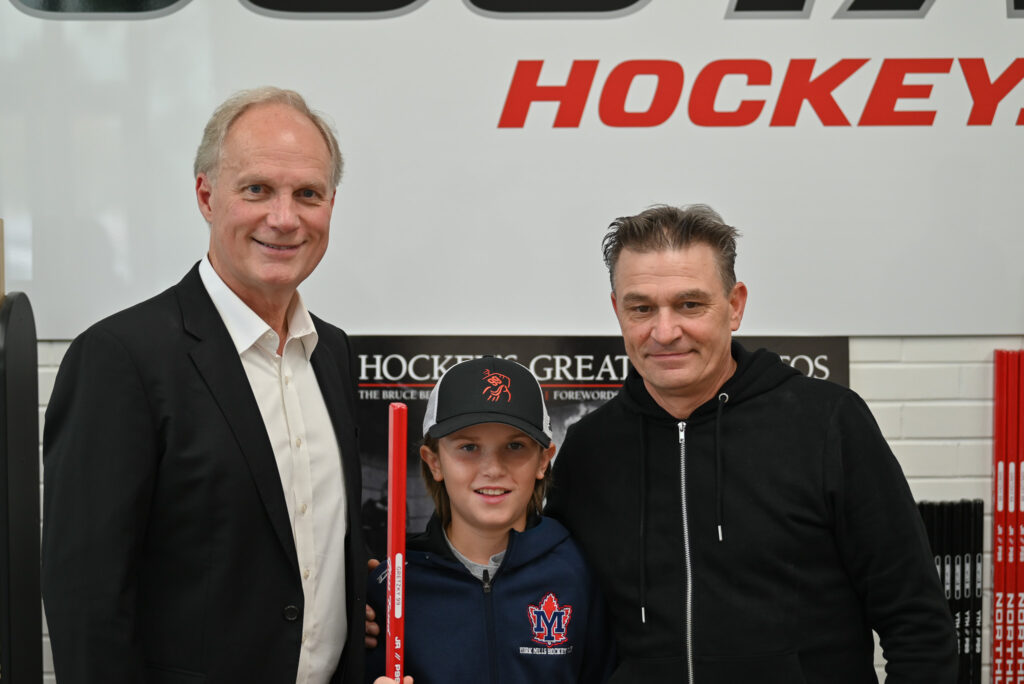 Roustan said that when it came to moving the facility to Brantford, it was partially with the hope that Walter would be able to visit.
"When we looked at Brantford I thought, 'wow, what a great community, what a strong employment base, what a strong economy' and it had the proximity to the border – there were a lot of things that made sense," said Roustan. "But really, I have to admit that I was biased because I thought, 'how great would it be, for Walter Gretzky to be able to just come in?'"
Unfortunately, due to the pandemic, Walter never did get to visit the new facility.
"It's one of the biggest regrets I have of all of this, that we weren't open in time. However, we do believe and we do feel that we are connected to the Gretzky family through Walter Gretzky, and have been for 50 years" continued Roustan. "So, the next natural step would be to try to find a way to work with the Gretzky family on something that we both really believe in and that is trying to make hockey more affordable for kids."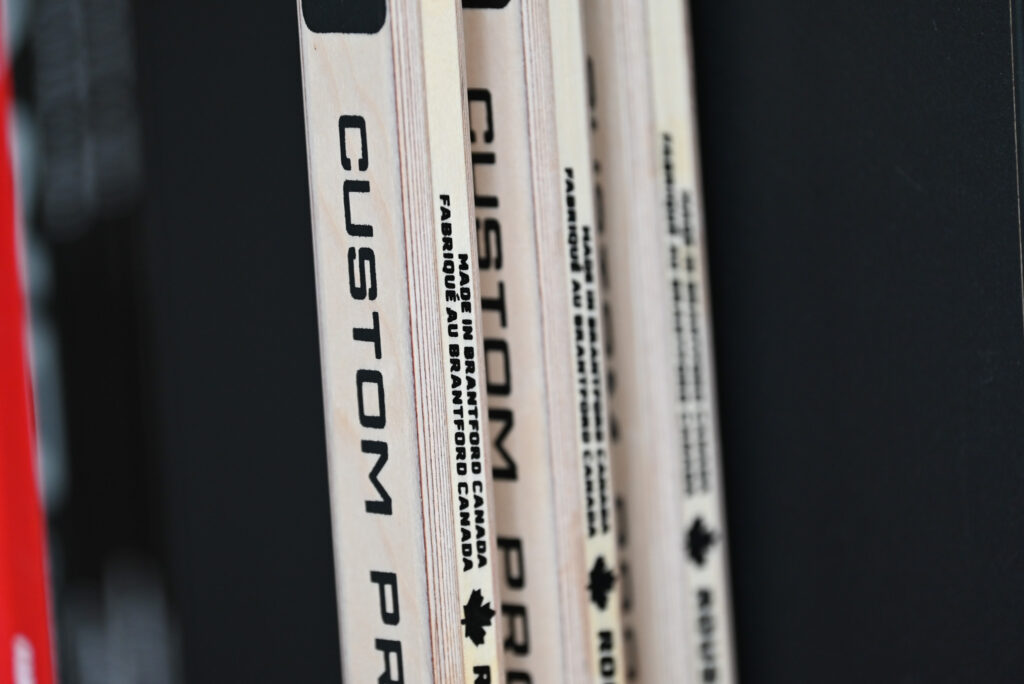 Glen Gretzky thanked Roustan on behalf of the family and noted that his dad 'is probably ticked right now' that the company didn't move to Brantford 50 years ago.
"My mom would be very happy though, she wouldn't want the 300 sticks in the garage anymore," he said. "But really, it's a great opportunity for Brantford and I love the 'made in Brantford Canada' – that's very very cool. I think the whole community should be proud and I think this will make it more affordable and maybe kids can get back outside on the rinks, and on the driveways. We appreciate everything."