Over 20 people attended Queer Joy's Pride Night social at Manns Distillery on Friday, June 2, 2023.
Upon arrival guests headed upstairs to the cocktail lounge where they could grab a Pride pin, enter a raffle and settle in on one of the coloured velvet couches or cocktail tables.
The event featured cards, board games like Cards Against Humanity or Sequence, and a pride-themed signature cocktail as well as a mocktail.
Entry was pay-what-you-can, though a ten-dollar donation was suggested as all proceeds are being donated to Rainbow Railroad, a global not-for-profit organization that helps at-risk LGTBQI+ people get to safety worldwide. The organization is based in the United States in Canada and helps those that are facing persecution based on their sexual orientation, gender identity and sex characteristics.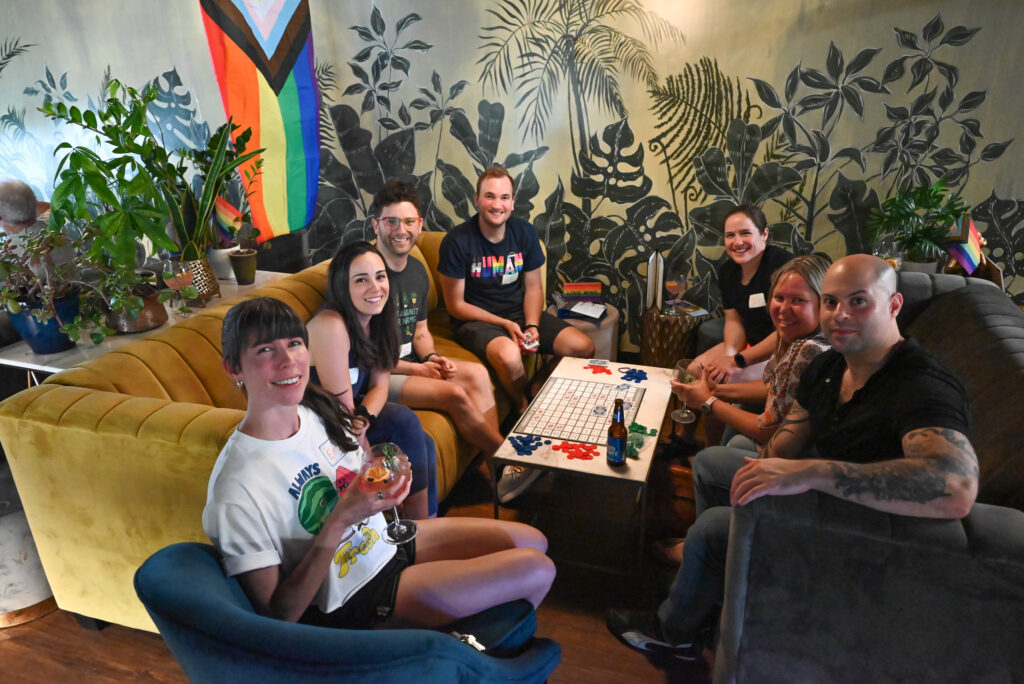 When Reba Joy moved to Brantford from the Kitchener area one year ago, they were looking for a way to meet new people, grow community and to foster safe spaces for others.
"I just moved here last year and moving to a new city and creating your community support system is always a little scary," they said. "I wanted to create more events and spaces where I could meet more people and help bring people together. Seeing different artists and organizations like Brantford Pride do things, I knew I wanted to do some similar things so we could just keep on building together."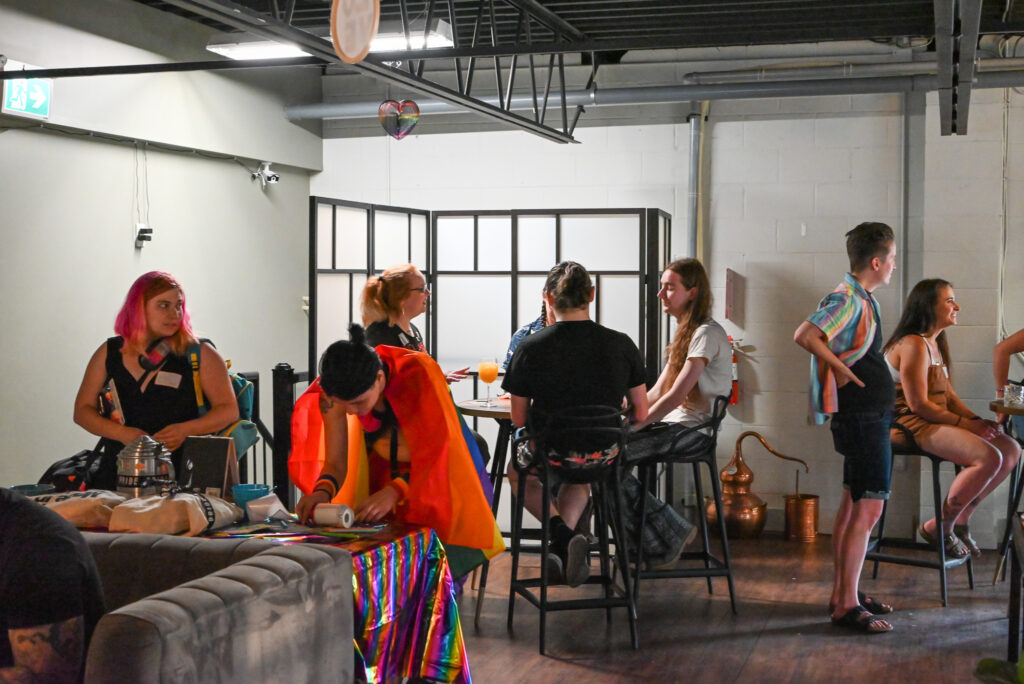 Joy's desire to create more social events led them to starting up Queer Joy Brantford.
"Queer Joy Brantford is all about bringing a community together and providing a space where everyone can feel welcome," said Joy. "Allies and 2SLGBTQAI+ can get together and show our true selves, we can celebrate, mingle and just have fun. Another part of it was that I wanted to support local businesses and get people out to places they might not know about in Brantford and Paris, and get them celebrating.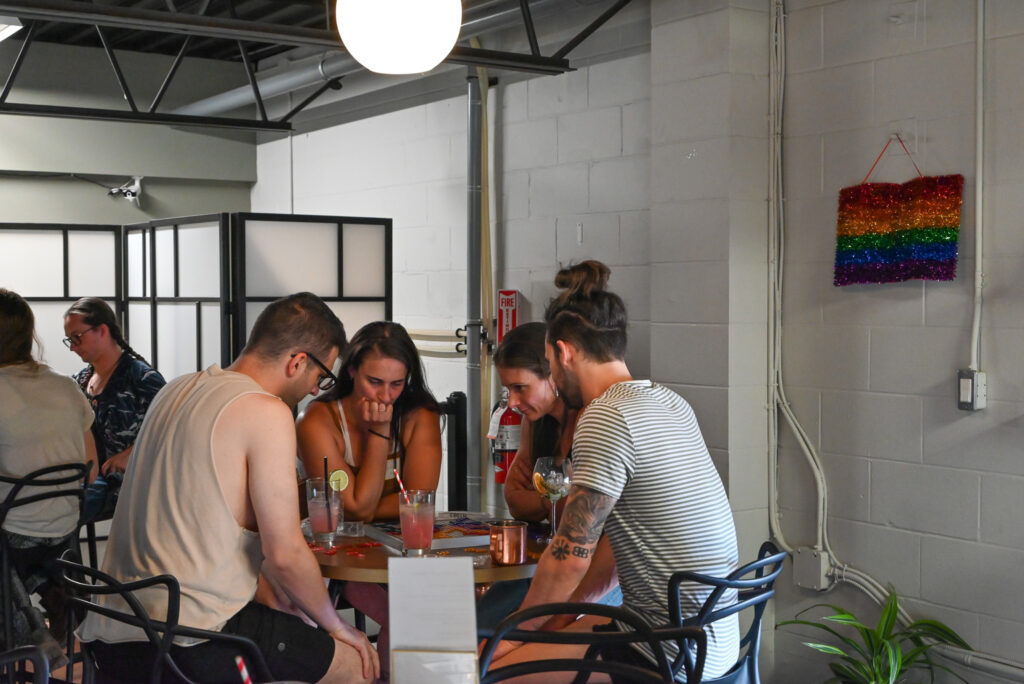 When Joy began posting about the event, the support and response from friends and strangers encouraged them to do more.
"I've met a lot of amazing people, there's a group here and we all get together and have board game nights every once in a while, so they helped me find the courage to start getting this going," said Joy. "We had roughly 25 people respond to the event and come out tonight so the response was really awesome on social media and we had people following the event immediately. I'm just finding this community is very much about giving back and getting people together and now we even have comedy night coming up on June 30th and I'm looking forward to seeing the turnout then too."