Brantford Red Sox wrapped up their regular season with a 9-3 loss to the Toronto Maple Leafs in Intercounty Baseball League (IBL) action on Monday, August 21, 2023.
The final regular season home game was Brantford Bandits Night at the Ballpark, which included members of the team handing out candy and glow sticks and captain Ethan Ingram throwing out the ceremonial first pitch.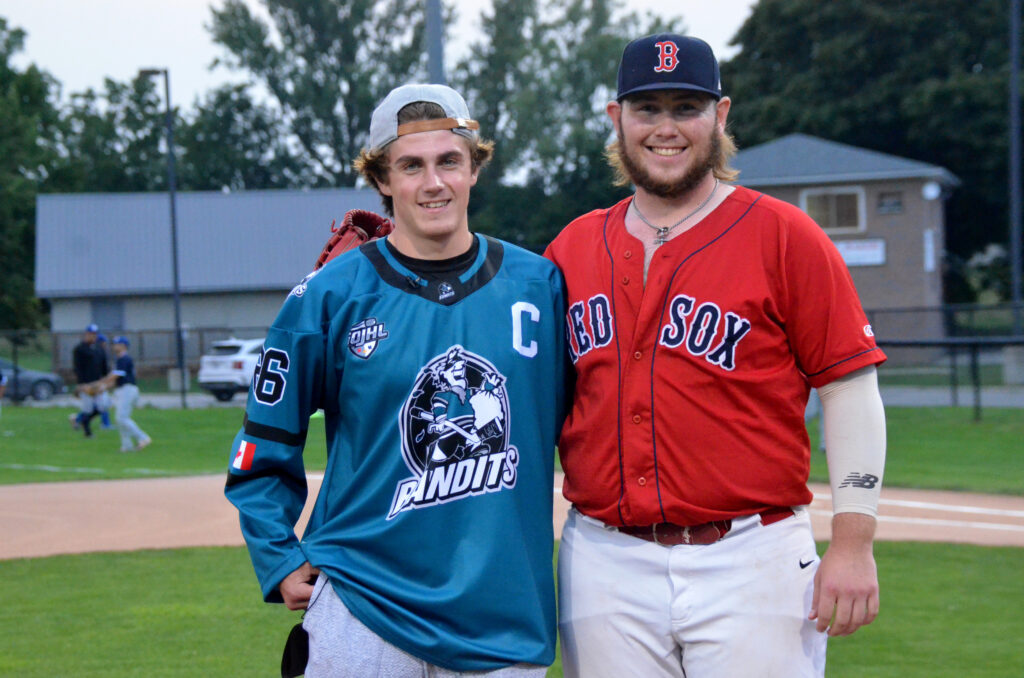 Hayden Stam got the start for the Red Sox, having a perfect first inning, inducing a flyball out, ground out and strikeout to get the Leafs in order to start the game. In their half of the first, the Red Sox got two quick ground outs before SS Gus Wilson ripped a triple to the gap in right-centre field and then scored on a wild pitch to give the Sox an early 1-0 lead.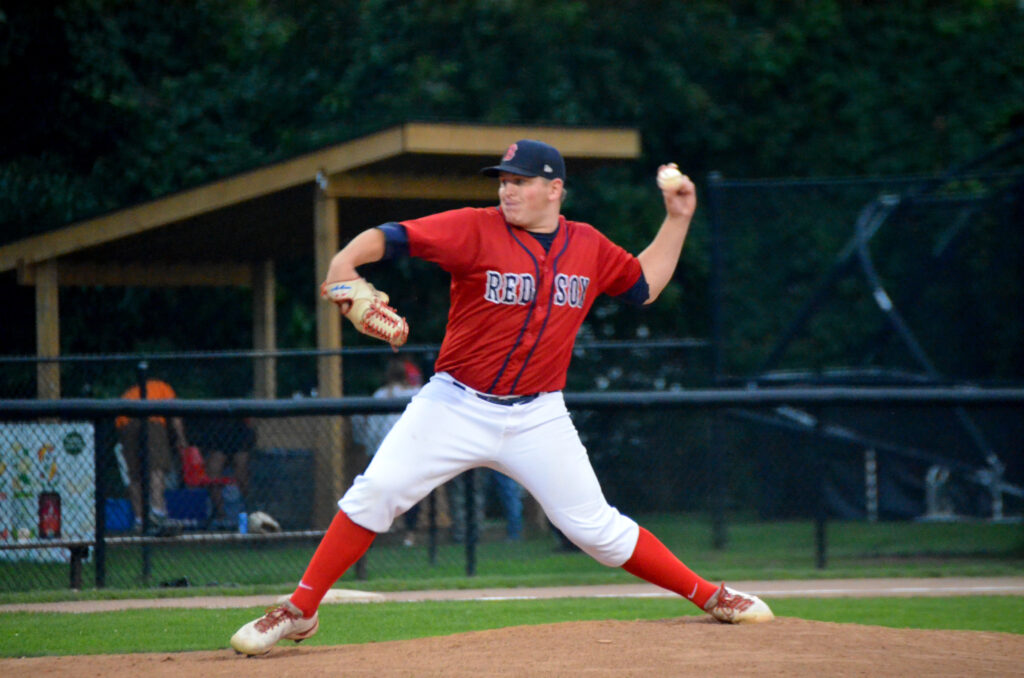 Stam ran into trouble in the top of the second, allowing three walks and three singles as the Leafs responded to score three and take a 3-1 lead. Brantford was shut out in their half of the second and then Toronto continued to punish Sox pitchers, scoring three more runs in the third to open up a 6-1 lead.
The Red Sox got one back in the bottom of the third after a solo home run from C Jeremie Veilleux and then both bullpens settled in as the teams were shut out through the middle stages of the game.
The Maple Leafs added three more runs in the final three innings while the Red Sox responded with one but Toronto held on for the 9-3 victory.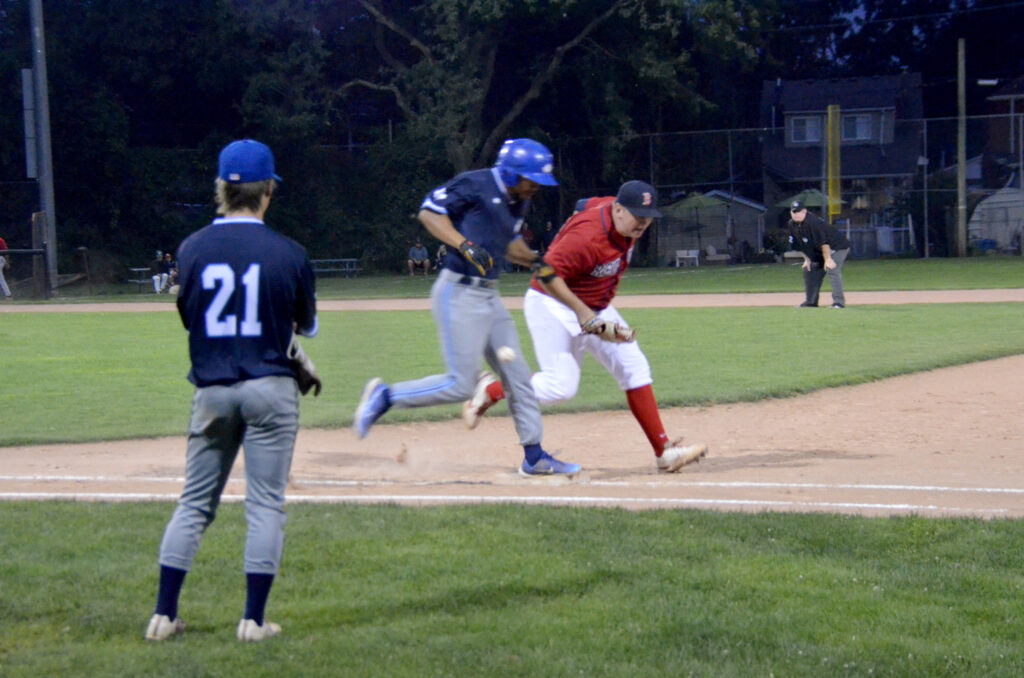 With the regular season now complete, the Red Sox will open their best-of-five, first round playoff series against the top-seeded Welland Jackfish on Thursday, August 24 with game two taking place the next night on Friday, August 25 at Arnold Anderson Stadium. Game 4 (if necessary) will take place in Brantford at Arnold Anderson Stadium. Game time is 2:00 p.m. on Sunday, August 27, 2023.