Two Brantford residents are among the three people facing charges after border services officers in New Brunswick seized $198 million worth of cocaine last year.
The Royal Canadian Mounted Police (RCMP) said the offences follow the unravelling of "a sophisticated international drug importation scheme."
The force said the investigation began in the fall of 2021 after Canada Border Services Agency intelligence received information about exported shipments originating from Central America.
In January 2022, border services officers in Saint John, N.B. seized more than 1.5 tonnes of cocaine concealed within industrial machinery.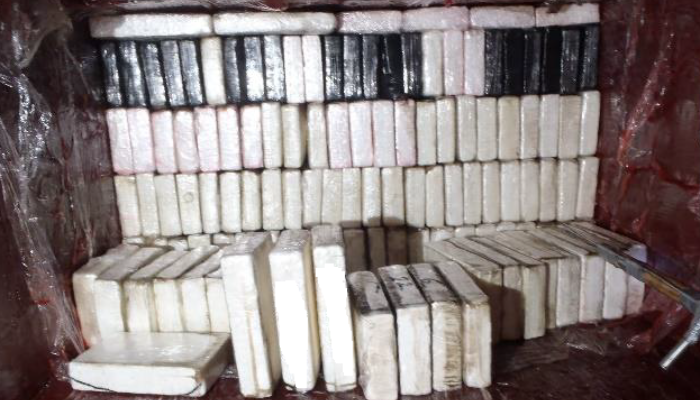 In a news release Wednesday, RCMP said a joint investigation was initiated, resulting in the Kitchener RCMP and Brantford police executing search warrants in Brantford and New Hamburg this week.
Two individuals from Brantford and one person from New Hamburg have been charged with the following:
Kyle Alexander Purvis, 35, of Brantford:
Importing Cocaine contrary to Section 6(1) of the Controlled Drugs and Substances Act
Possession for the Purpose of Trafficking contrary to Section 5(2) of the Controlled Drugs and Substances Act
Adam Kaup, 42, of New Hamburg:
Unlawfully Importing Cocaine contrary to Section 6(1) of the Controlled Drugs and Substances Act
Conspiracy to Import Cocaine contrary to Section 465(1)(c) of the Criminal Code
Vincenzo Capotorto, 47, of Brantford:
Unlawfully Importing Cocaine contrary to Section 6(1) of the Controlled Drugs and Substances Act
Conspiracy to Import Cocaine contrary to Section 465(1)(c) of the Criminal Code