Members of the Brantford Fire Department, along with representatives from Enbridge Gas Inc. and a representative from the Fire Marshal's Public Fire Safety Council gathered at Brantford Fire Station 1 to announce a partnership for Community Safety Project Zero on Wednesday, January 11, 2023.
Project Zero is a public safety program backed by Enbridge Gas that will aim to bring carbon monoxide-related deaths in Ontario to zero through education and by distributing alarms to older adults, people with disabilities and those who may not have the budget to afford a new system.
The City of Brantford is set to receive 354 Kidde combination alarms that will detect both smoke and carbon-monoxide (CO).
The Canadian Association of Retired Persons (CARP), the Victorian Order of Nurses (VON) and AgePro are large pieces of this project and will help to identify and distribute the alarms to those who need them in the community.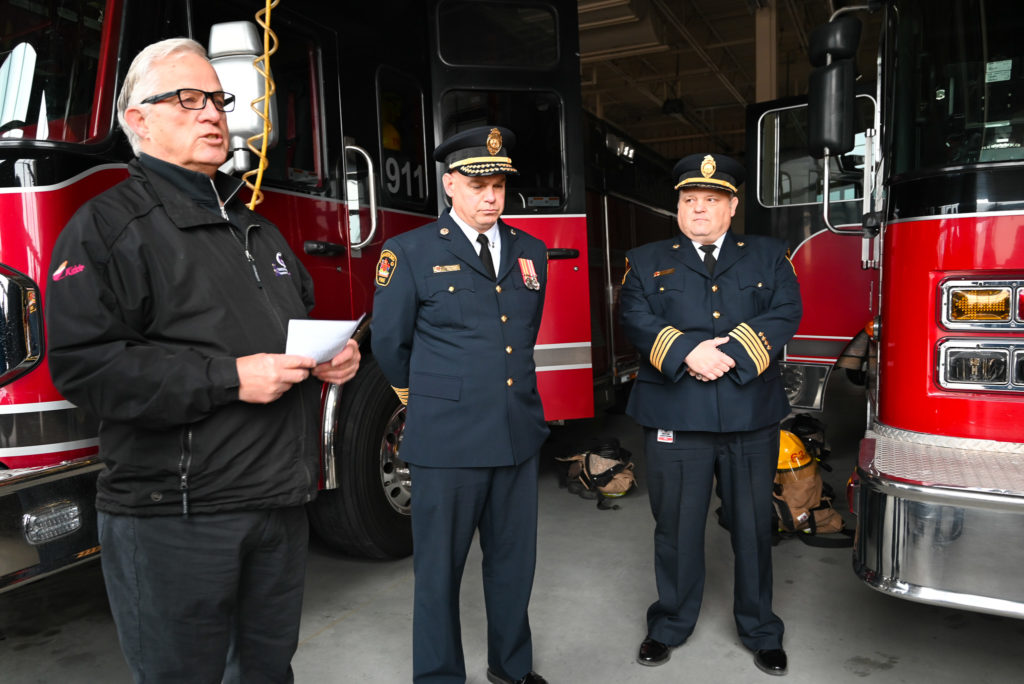 The VON will be educated in what to look for as they go into homes so they can help identify and provide more than just personal care for those in need. They will do an assessment of the home and then reach out to the Brantford Fire Department to help obtain a new alarm.
Through CARP and AgePro, there will be education provided to individuals directly (either in person or through Zoom) and then they will be screened by the Fire Prevention division to make sure that they meet the requirements for the alarm.
Systems will be in place to help get the alarms installed for those who cannot do it themselves.
Brantford Mayor Kevin Davis acknowledged the human impact of the program and hopes that the addition of these alarms will help lower fire-related deaths.
"How many times have we read a newspaper article where there has been a family that has been lost to our community as a result of either fire or carbon monoxide poisoning?" Davis asked. "Frankly, it's heartbreaking because if they had those working alarms then they may still be with us. These alarms and these detectors will get into homes that currently don't have them, and it means lives will be saved."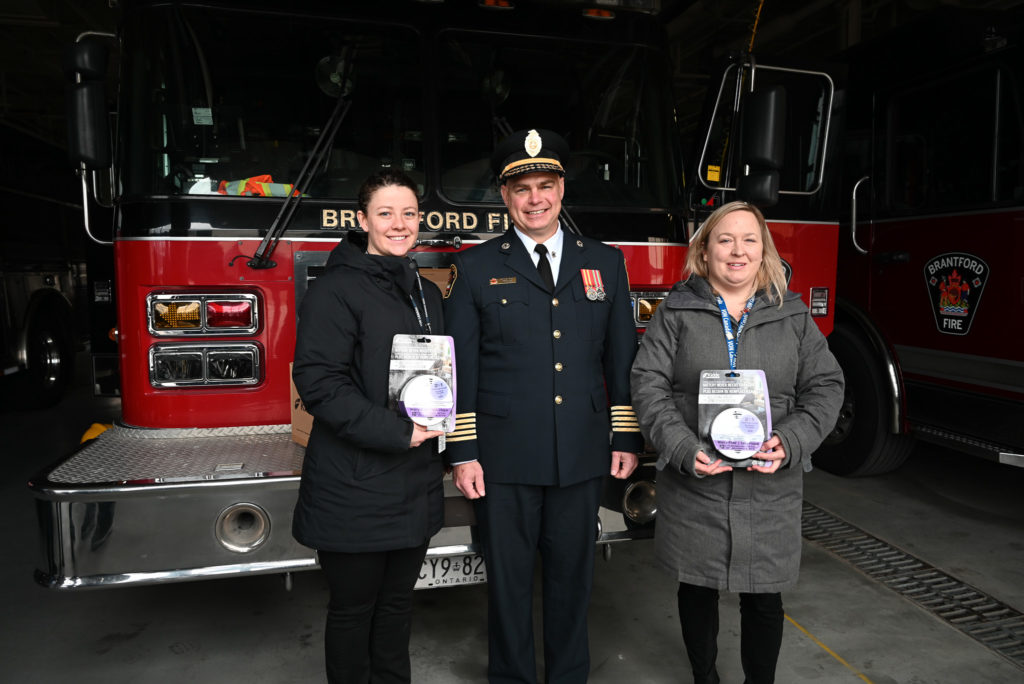 Teagan Knowles, a fire safety educator, said that the number of fire-related deaths have been on the rise throughout the province.
"In Ontario there were 133 people who died in fire-related emergencies last year and that's the highest number we've seen in over 20 years," she said. "We can't say specifically that [with working alarms] things would have been absolutely different, but in many instances some of these homes didn't have working smoke alarms or any at all."
While fire prevention is the first line of defense, people often only have two minutes or less to safely escape a fire in today's homes and early detection is of the utmost importance for young children and older adults who may need assistance in escaping.
Since its inception, Enbridge Gas has helped distribute 76,000 alarms throughout the province of Ontario and in 2022 the company invested over $250,000 into Project Zero.
Carbon monoxide is a toxic and odorless gas that is a by-product of incomplete combustion of many types of common fuels. Smoke and CO detectors are a requirement for all Ontario homes if they have a fuel-burning appliance or an attached garage and it is recommended that they be replaced every five to seven years.