Playful Fox Productions (PFP) brought the audience through a journey of good and evil during its final performance of "Jekyll and Hyde the Musical" at the Paris Presbyterian Church on Sunday, October 1, 2023.
Leslie Bricusse and Frank Wildhorn's musical version of "Jekyll and Hyde" is loosely based on the 1886 novel, the Strange Case of Dr. Jekyll and Mr. Hyde by Robert Louis Stevenson.
The story follows Dr. Henry Jekyll and his passion to find out why humans are both good and evil, as well as his attempt to separate the two.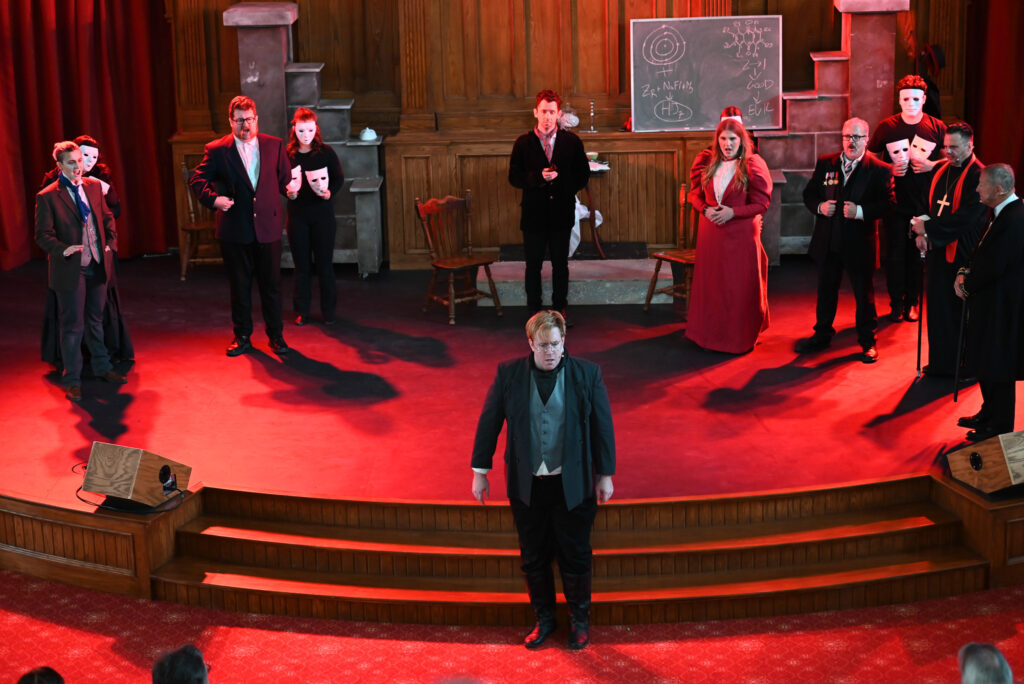 After visiting his comatose father in a psychiatric hospital, the scene cuts to Dr. Henry Jekyll (portrayed by Malakai Fox) proposing a research project to the Board of Governors of St. Jude's Hospital. Jekyll explains that he needs a human (presumably his father) to test his theory on, however the board firmly turns him down declaring that his theories are "mad."
A short while later, the audience meets Jekyll's fiancé, Emma Carew (Marissa Wilson-Fox), at their engagement party. While waiting for Jekyll to arrive, guests share their concern for Emma and tell her that her fiancé is a "madman," however, her and her father Sir Danvers Carew (John Bell) continue to back up and support the doctor.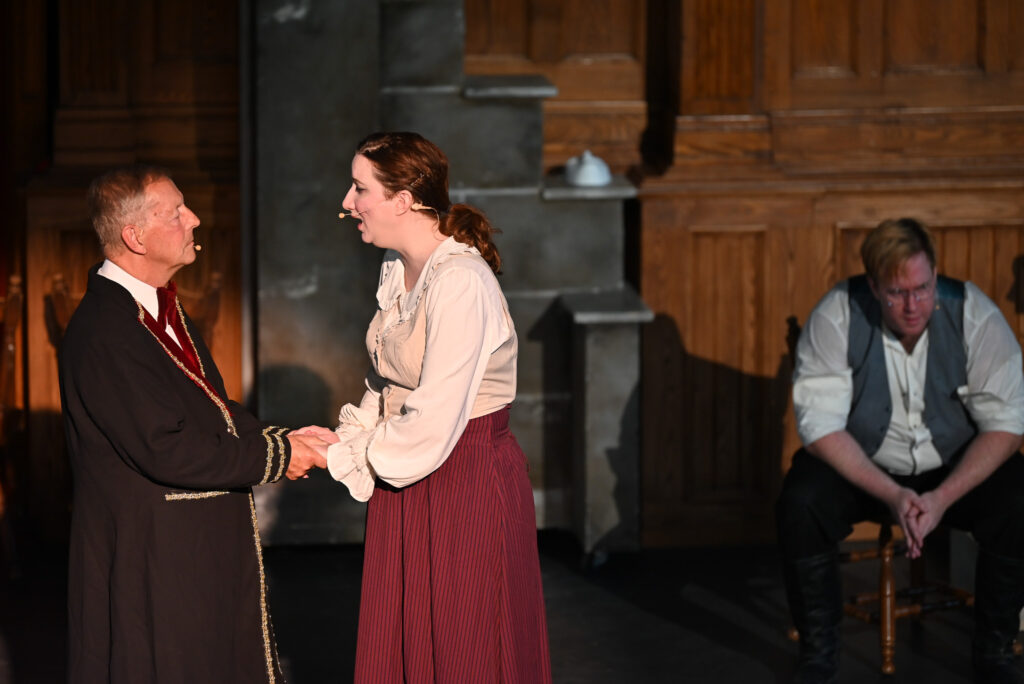 Wilson-Fox and Fox's undeniable chemistry gave the audience a glimpse into their characters' love for one another. Their opening scene together provided a stark comparison of what was to come throughout the show.
After the engagement party ended, Jekyll and his good friend Gabriel John Utterson (Scott Mountain) head over to the Red Rat for the doctor's bachelor party. Actors dancing across the stage set the tone for the seedy establishment.
With the clever use of red lights, revealing costumes and dancing, the Red Rat is an extreme juxtaposition to the earlier high-class engagement party. It's there that the two meet Lucy Harris (Jennifer Mountain) and befriend the dancer.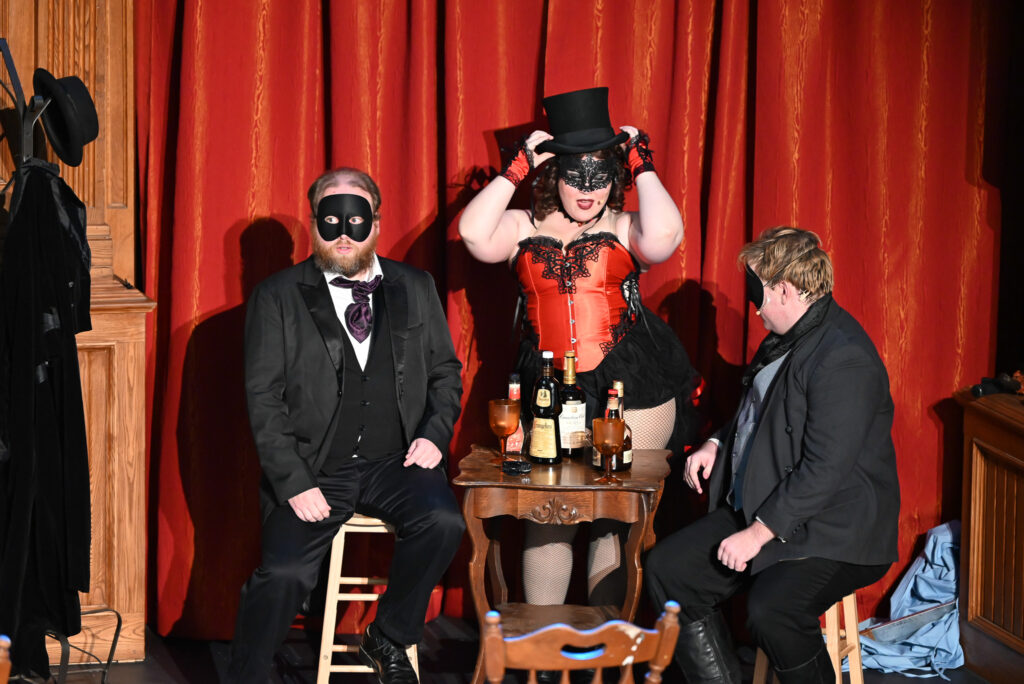 As the show moved forward, the audience watched on as Jekyll continued to bury himself in his work and even decided to use himself as his own test subject. It's not long before Edward Hyde is born and takes over the well-meaning doctor.
As Jekyll begins to isolate himself from others, Hyde parades the streets and takes revenge on the hypocritical Board of Governors, ending their lives one by one.
In between the murders, audience members watched on as Lucy, Emma and Gabriel continue to interact with the unstable Jekyll and on occasion, even Hyde. Their concerns made audience members feel for the ill-fated doctor, however Hyde's influence proved to be too strong no matter how many people tried to help ground him.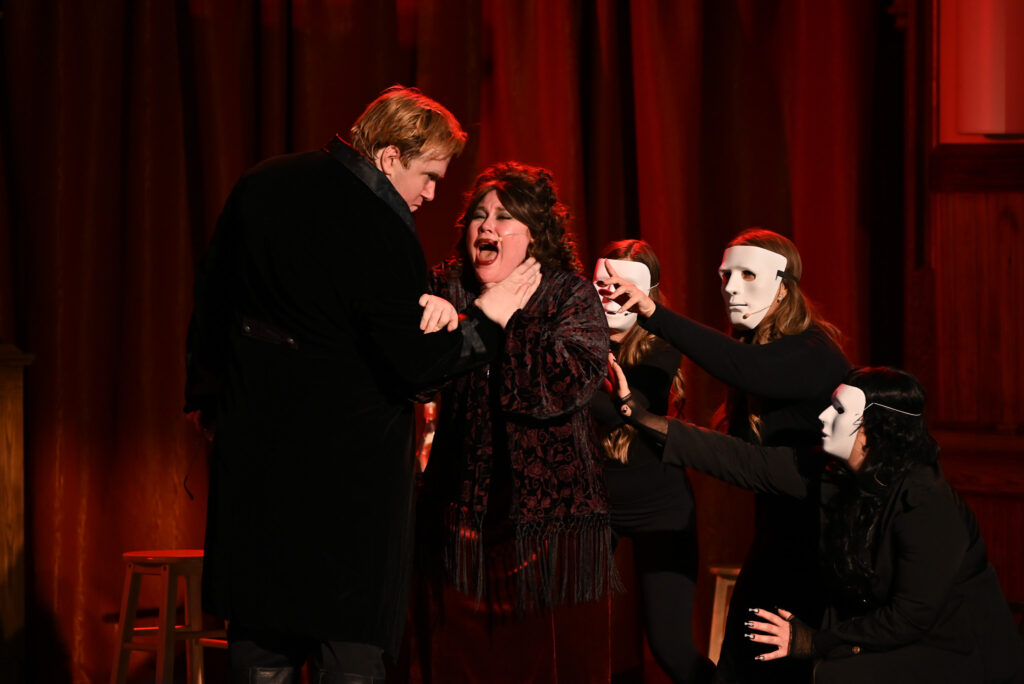 Despite Jekyll regaining control for his wedding day, Hyde ultimately makes his return, and the ceremony ends in heartache and death.
Throughout PFP's show, Fox's powerful performance captured the duality of Jekyll and Hyde. He clearly portrayed the struggle between the two opposing sides of good and evil, most notably during the song "Confrontation," where he quickly flipped between the characters without missing a beat and staying true to each character.
The cast of PFP's Jekyll and Hyde was a robust line-up of vocal talent, not one cast member lacked the talent needed for the show's continuous musical numbers. From Wilson's performance as Emma to Jennifer Mountain as Lucy, there was no shortage of vocal technique alongside Fox and his crew.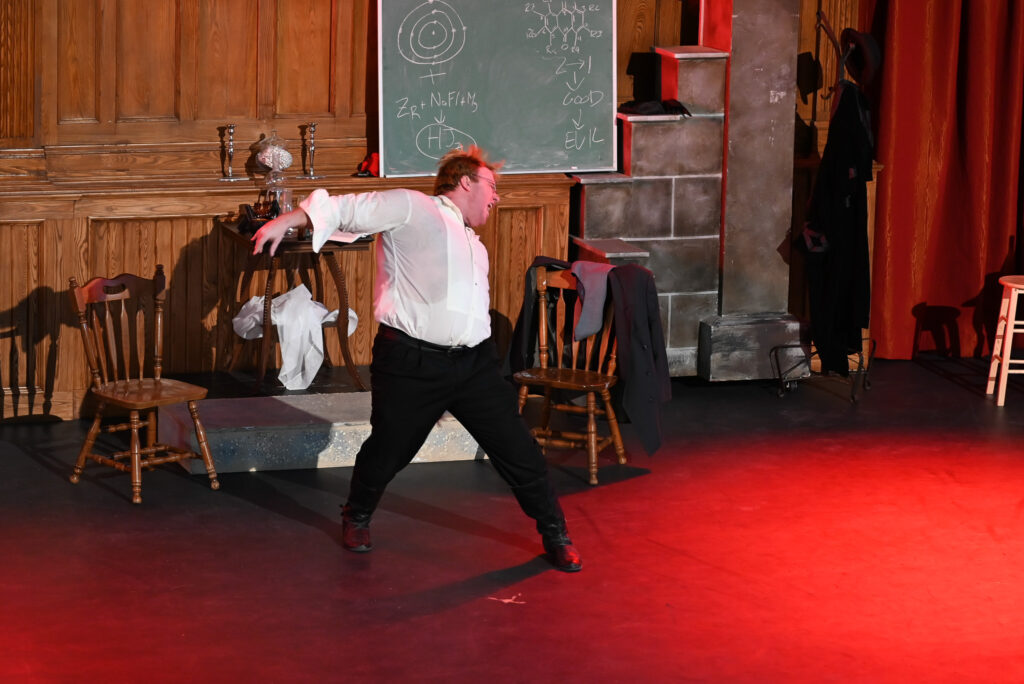 While PFP is known for their Disney musicals and upbeat shows, Jekyll and Hyde was certainly out of the box.
"We have had such a wonderful time bringing family oriented musicals to the area including several Disney and classic musicals," said Fox. "Jekyll and Hyde represented a wonderful opportunity to offer a different kind of show, a dark gothic thriller, at such a perfect time as the spooky season."
Between the casting, set dressing, costumes and lighting, the show was a stand out for the company and audience members could be heard leaving the venue chatting about how they were "wowed" by the performance.

"I wish it didn't have to end, I want more," said one audience member.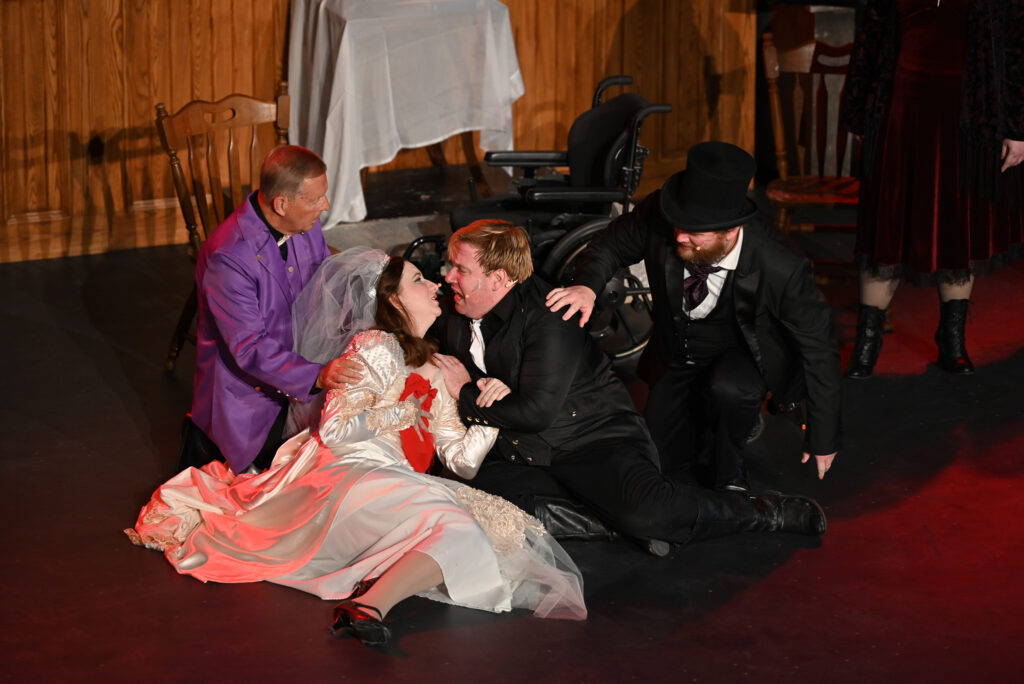 PFP said they were thrilled with the response from the audience.
"With three standing ovations over three shows, we can safely say that the audience very much enjoyed this trip into the darkness," said Wilson. "On our very first show, the audience called back Dr. Jekyll/Mr. Hyde (Malakai Fox) for a secondary ovation and solo bow, a first for our little company. Accolades were also heaped on our leading ladies, an astounding 'pillar of performance' by Scott Mountain (who played Utterson), and the quality of the voices and choreography of our incredible ensemble. There was particular love for the number 'Bring on the Men.'"