The Paris Museum and Historical Society kicked off its three-part speaker series on Sunday, January 22, 2023.
Sunday's topic was Conservation: Objects and Archives – an introduction to conservation, what, why and how, and featured speaker Jazmin Beddard.
Beddard is a conservationist who has specialized in archaeology and Canadian history, Cultural Heritage and Conservation Management.
Beddard started the event with a land acknowledgement before moving on to her presentation where she discussed the spectrum of influential variables, capabilities and best practices.
Attendees received an overview of the basics of heritage and conservation, as well as what to consider when preserving material culture, and why humans work to preserve certain items.
She first discussed the ten agents of deterioration that threaten objects and artifacts (fire, water, pest, physical force, neglect, theft and vandalism, incorrect temperature, incorrect relative humidity, pollutants, and light), before moving into specific details of conserving certain materials.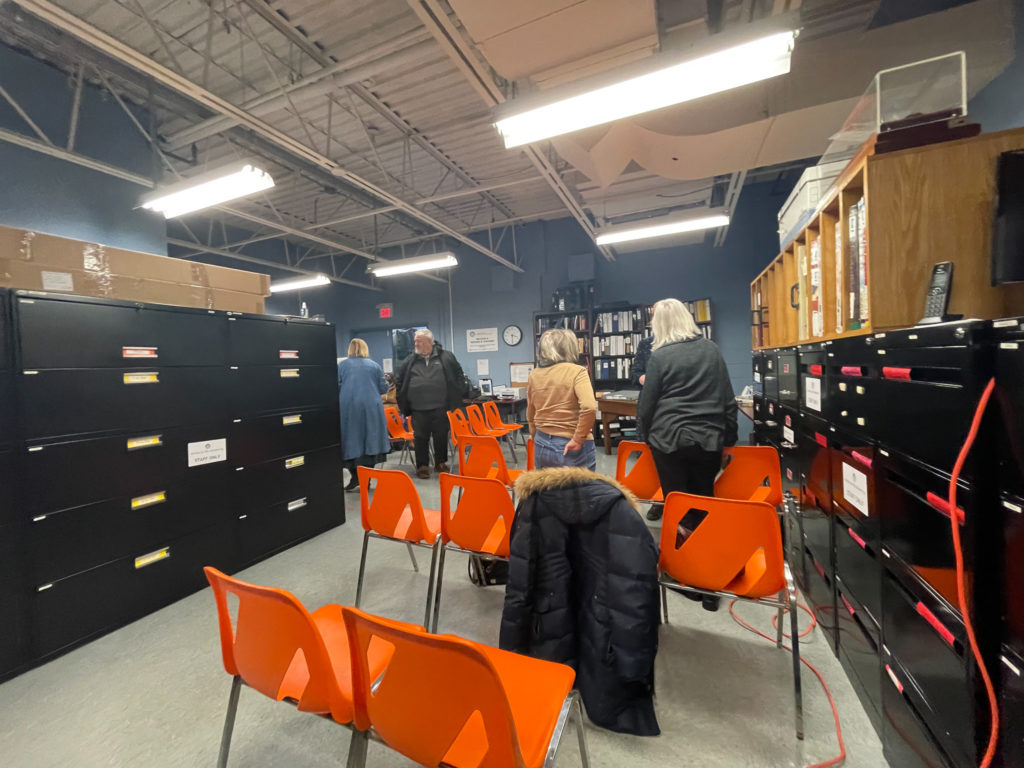 Beddard spoke about working with a variety of materials, from paper to metal, wood and photographs. She covered the topic of storage and how certain materials could affect an object and how certain environments could mess with the preservation.
"Well-meaning conservation comes with inherent risk," Beddard said. "Any sort of thing I'm doing, or anything you're doing in your private collection – you have to be aware there will be an inherent risk of working with it."
Beddared showed off some of the materials someone would use to preserve items and why you would use certain items over others.
While some people may think of conservation as protecting objects and artifacts from anymore damage, Beddard also spoke of the importance of preventative conservation (the idea of preserving something before it gets damaged).
At the end of the presentation, the PMHS crew put out sign-up sheets for conservation workshops that may be held later in the year. The next two parts of the speaker series will take place on March 19, 2023 and May 28, 2023.