Paris station #1 of the County of Brant Fire Department hosted a Touch-A-Truck event on Saturday, February 18, 2023.
Over 500 people showed up between the hours of 9:00 a.m. and noon to help raise money for the owner of Scott's Restaurant in Paris.
Scott Dammeier received a stage four terminal cancer diagnosis shortly after the pandemic restrictions eased up and has since been fighting for his health and life.
The station held an open house that invited the community to come by and raise money to help support Scott and his partner Kim through this difficult time.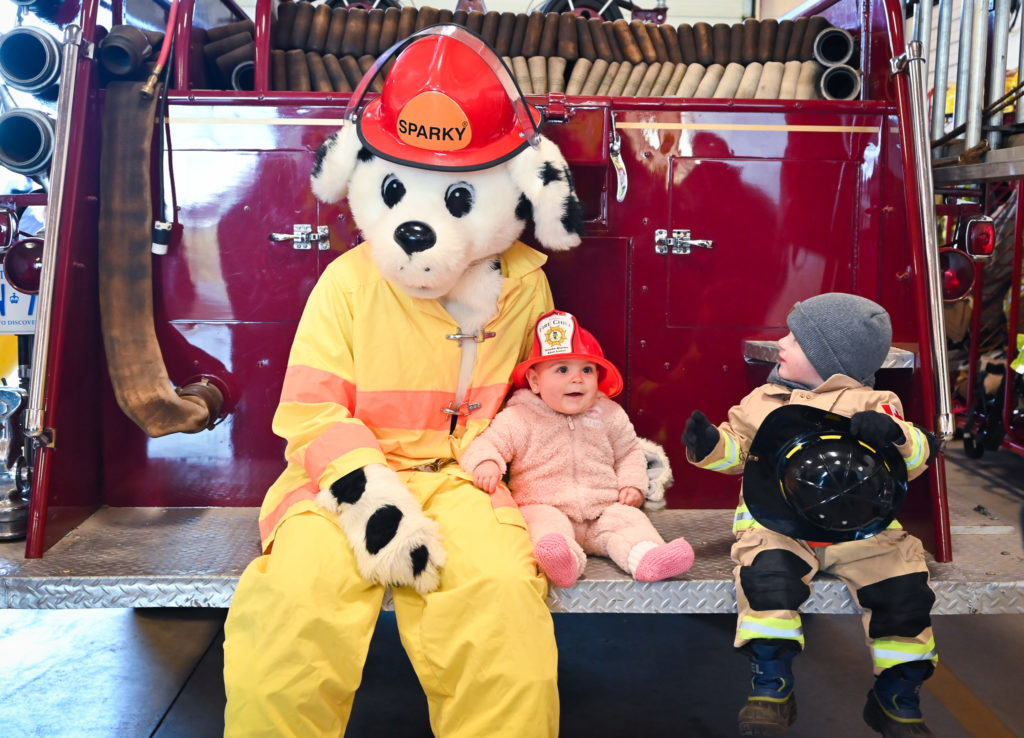 Matt Amy, a member of the Paris station, was impressed with how many people came by.
"It's been great, we've had lots of support – way more than we expected coming into this and we've had an awesome turn out today," said Amy. "We started planning a couple weeks ago and people from the community have been wanting to get involved and help where they can. Even though there has been so much growth in Paris, it is still such a close-knit community that cares for each other."
Locals of all ages started pouring in as soon as the event began and children could be seen running from vehicle to vehicle with excitement and enthusiasm.
Outside, fire trucks (both vintage and new), police cars, a large plow, a rotator from Heavy Rescue 401, as well as several other large vehicles were on site.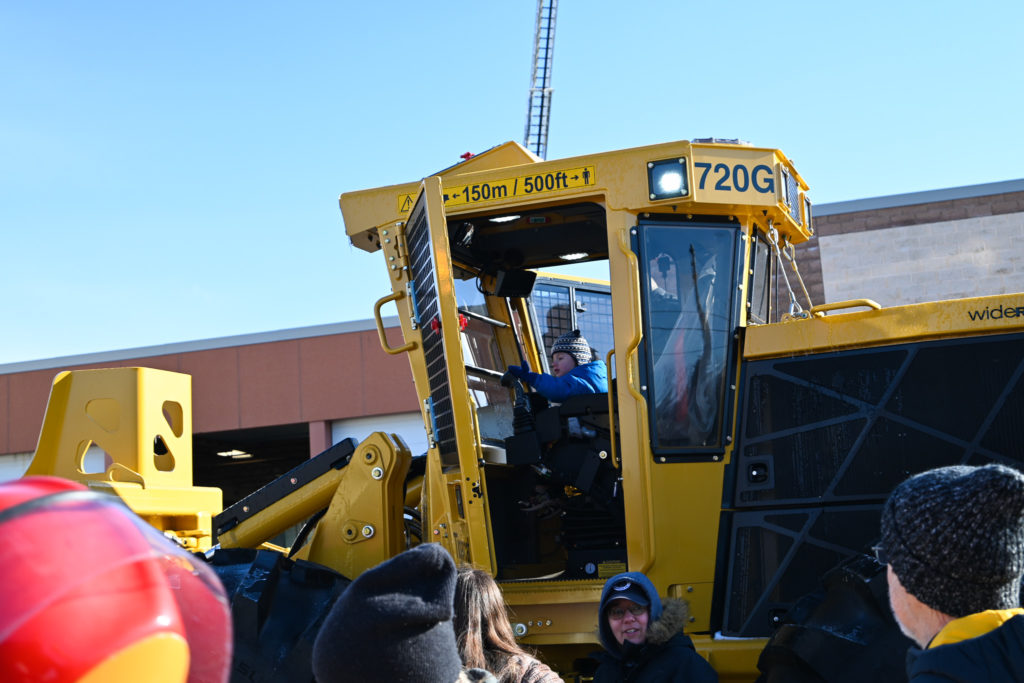 One-by-one, kids lined up with their parents to explore the large vehicles, take a picture and have a chance to honk a horn or two.
From Tim Hortons mugs to goodie bags, cancer ribbons, colouring books, crayons, and TigerCat merchandise, there was no shortage of donated items being given away. A silent auction of diecasts from TigerCat were also available to bid on and several firefighters went around with boots to collect cash donations.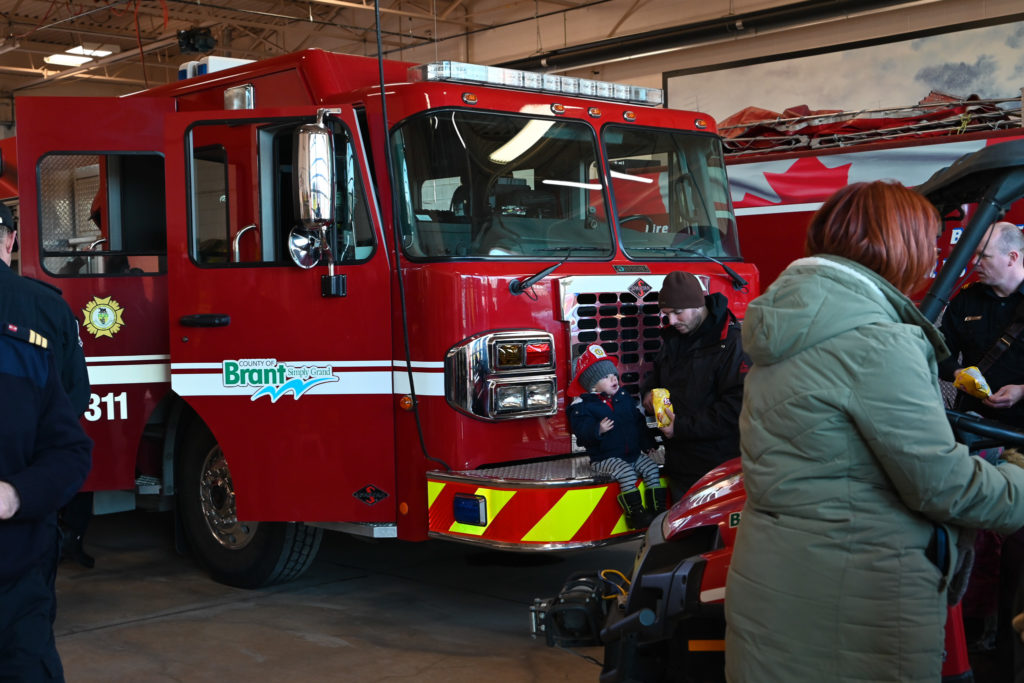 Kim Dammeier was moved to tears upon her arrival and seeing how many people showed up.
"The turnout is just amazing, I never in a million years thought that our story would reach so many people," said Kim Dammeier. "It's unbelievable and we are so grateful – Scott is so grateful. Even though he can't be here, he told me he feels like a celebrity. His goal is to have his surgery, get better, get back to work and get back to everyone who supported us – we are just so grateful. He wants to fight, and he wants to live because he's not ready yet."