The 999th Legion of Child Rights – Bell City chapter, held its fourth Bell City Bike Night at the Brant Artillery Gunner's Club in Brantford on Wednesday, August 16, 2023.
Nearly 130 Motorcycles could be heard roaring into the parking lot throughout the evening as they arrived for the free family-friendly event – making it the biggest turnout of the summer.
Theresa Fuller, Event Coordinator for the 999th Legion – Bell City chapter, said that she was thrilled with the evening's turnout.
"Tonight has been over the top, successful and amazing," she said. "This turnout is just spectacular and everything we dreamt of – really."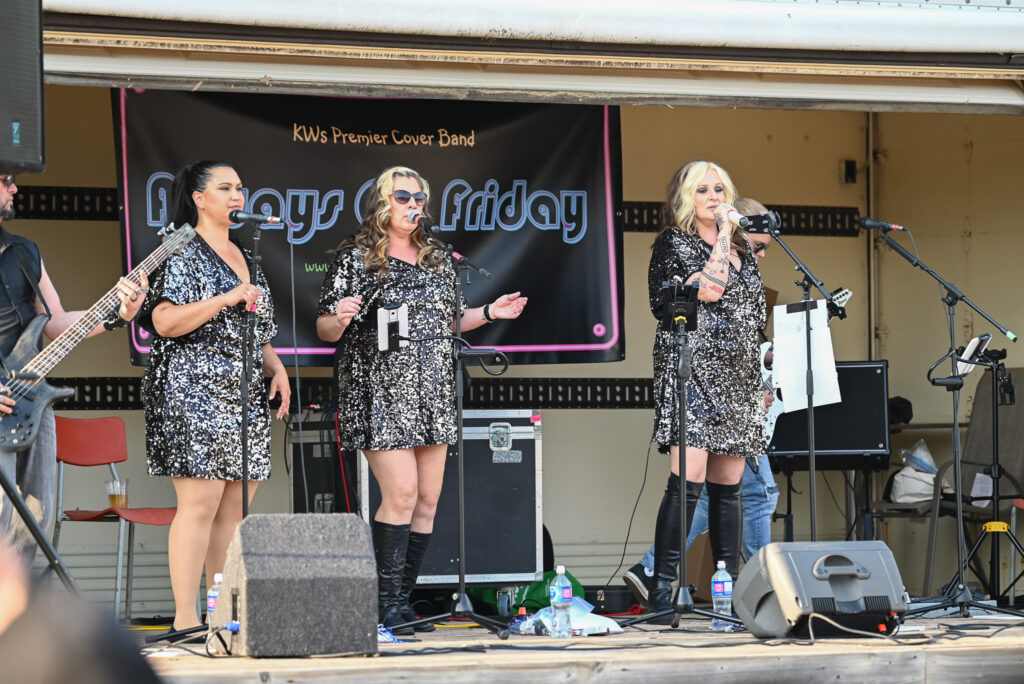 Since May, the bike night has been running on the third Wednesday of each month to raise awareness of local services available to support childhood bullying and abuse victims, as well as to showcase live bands, merchandise and non-profit organizations.
The Canadian Mental Health Association, Friends 4 Kindness, EarlyON Child and Family Centre as well as Desiree's Angels – Victims For A New Start, were all on site for the event and providing visitors with information about their prospective organizations.
Throughout the bike night, attendees could be seen chatting with fellow riders, grabbing food from Two Spoons Catering or dancing away while the band Always Friday performed covers of hits like Prince's "Kiss", Eurythmics' "Sweet Dreams", and Aerosmith's "Sweet Emotion."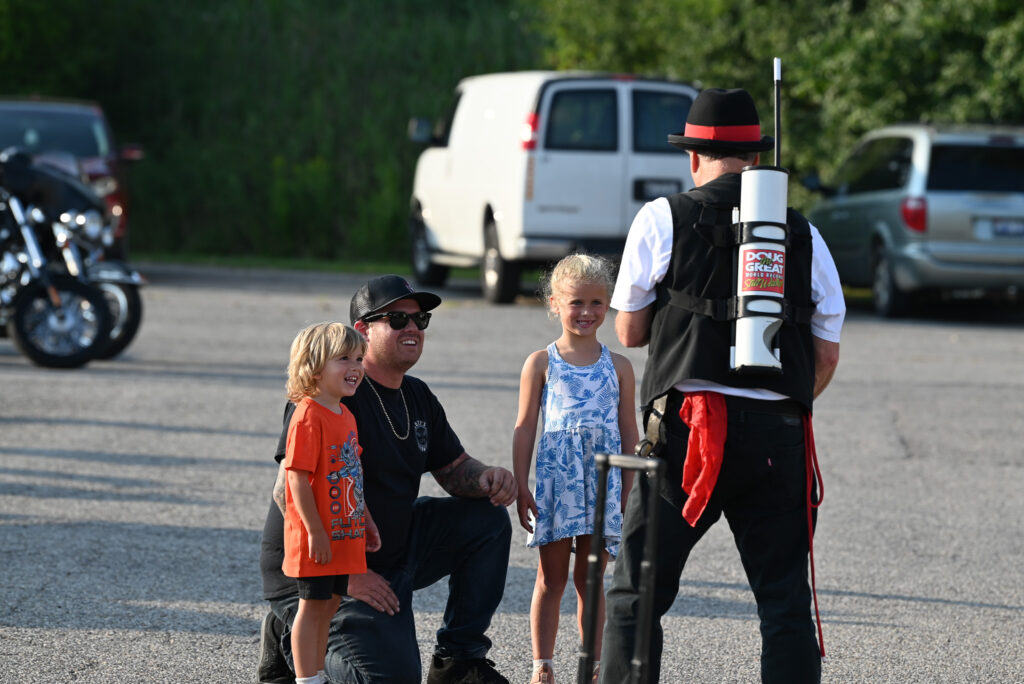 Children in attendance could be seen enjoying entertainment from Doug "the Great" Hunt, joking with Brantford's Deadpool, playing ring toss, or taking a shot at inflatable axe throwing from Ashlee's Events.
Attendees also got the chance to show off their rides in the Ride N' Shine contest where winners were given trophies for their unique bikes.
Additionally, the Legion had a raffle running with a gift basket and a Harley Davidson charcuterie board in an effort to help raise money for fellow Brantford rider, Jacob McDonald, after he was involved in a motorcycle accident that occurred on August 4, 2023.
Fuller said that while they are currently undecided if the September bike night will still be happening, but told those interested that they should keep an eye out on Facebook for more information.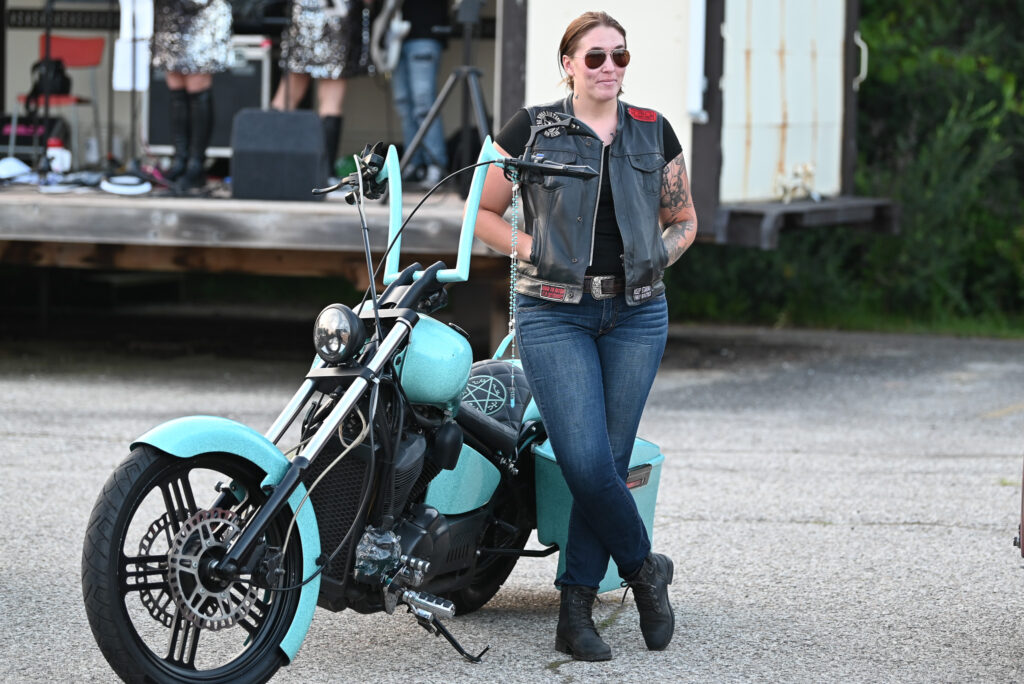 The event organizer said that after hosting the bike nights throughout the summer, the group has learned a lot about hosting events such as this.
"What I learned was that if you build it, they will come," said Fuller. "It's a night where everyone has one thing in common but it's just that safe space to come and hang out. Especially after the pandemic, if you give people good food, good music, and good weather, people are going to attend – especially if it's for charity, giving back to a good cause and creating awareness."
The 999th Legion of Child Rights riding club was originally created by Keven and Wendy Ellis in 2016 and helps to advocate for child victims of bullying and abuse through various avenues. The Bell City Chapter has been running for just under a year making it one of its newest chapters.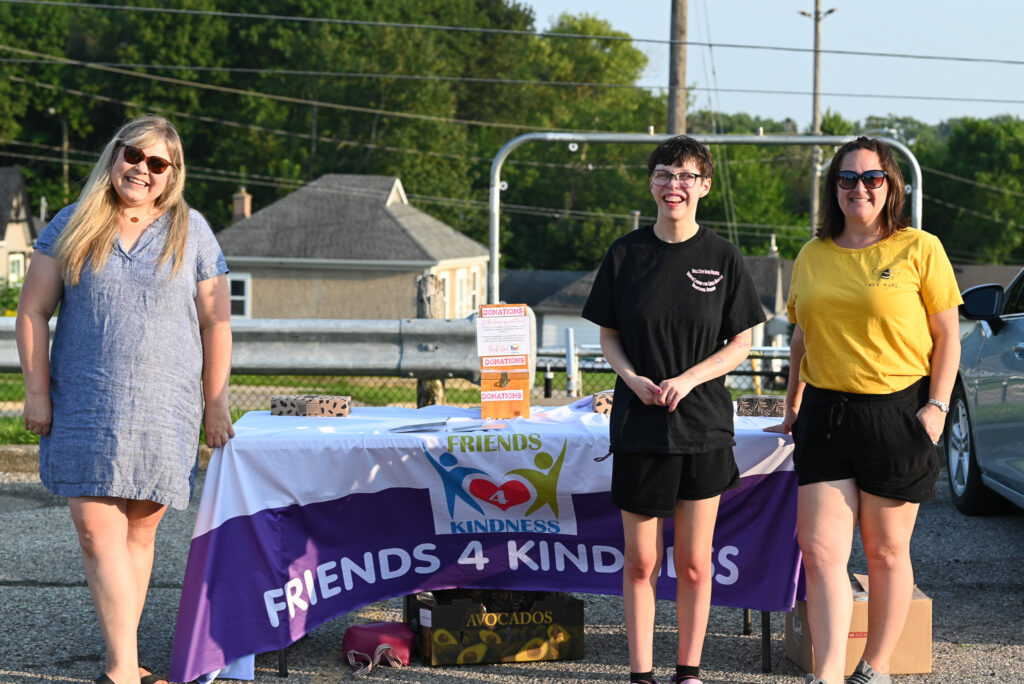 The Legion works to provide anything from emotional support to representing victims in hearings and tribunals, assigning family liaisons as well as connecting them with different community services.
Steve Ferlatte, 999th Legion's previous National Commander, noted in June that the group goes beyond showing up in numbers by helping to support families by going above and beyond local policies. There's a lot of groups that ride and show up in numbers as a visual support system, which is great – but we aim for more. We strategically go for the changes that can actually happen through administration, boards, committees and trustees," he said. "We go above their local policies and we actually leverage the Education Act, the Ontario College of Teachers Act and various legislation that hold accountability for safe schools. That's what we bring to the table when we're dealing with the issues, so we really find facts and leverage things above the local policies."