The Honourable Filomena Tassi, the Minister responsible for the Federal Economic Development Agency for Southern Ontario (FedDev Ontario) and Vance Badawey, Member of Parliament (MP) for Niagara Centre, announced a one-million-dollar investment for Brantford's Lintec Label and Print Solutions on Tuesday, July 11, 2023.
Lintec is a Brantford label manufacturer that produces self-adhesive prime labels and packaging. The company also produces thermal, direct thermal, and blank labels for the food and beverage, household and personal care markets.
The company serves over 200 customers such as Farm Boy, Ferrero Canada and Bunzl Canada to name a few.
This one-million-dollar investment will help the company to establish a supply of standard and sustainable packaging for food, beverage, and pharmaceuticals sectors based in Southern Ontario.
"This is great news for Brantford and for southern Ontario's manufacturing sector," said Badawey. "With this investment, Lintec is paving the way for our manufacturers to adopt more environmentally-friendly processes, while strengthening the supply chain and creating jobs."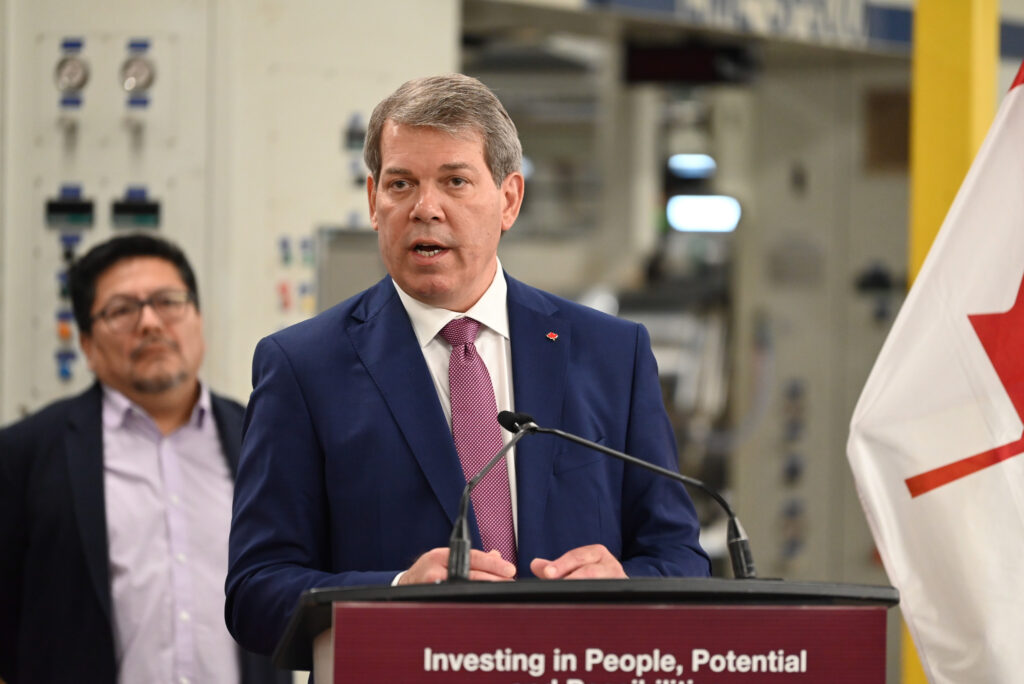 Lambton College will be working alongside Lintec to develop the new sustainable packing options by providing research to help improve the overall recyclability, safety, reliability and profitability of future packaging.
While Lintec is already an environmentally friendly process that allows for safe disposal of waste from its production process, there is always room for improvement.
The company will be able to use the one-million-dollar investment, as well as a $500,000 investment from Enterprise Brant, to acquire the latest manufacturing equipment to help produce compostable, recyclable and cost-effective packaging such as bags, pouches and other solutions made from paper, aluminum foil and bioplastics (also known as 'flexible' packaging)
The company will soon get started with facility improvements and re-training current employees as well as creating eight new jobs in the community of Brantford.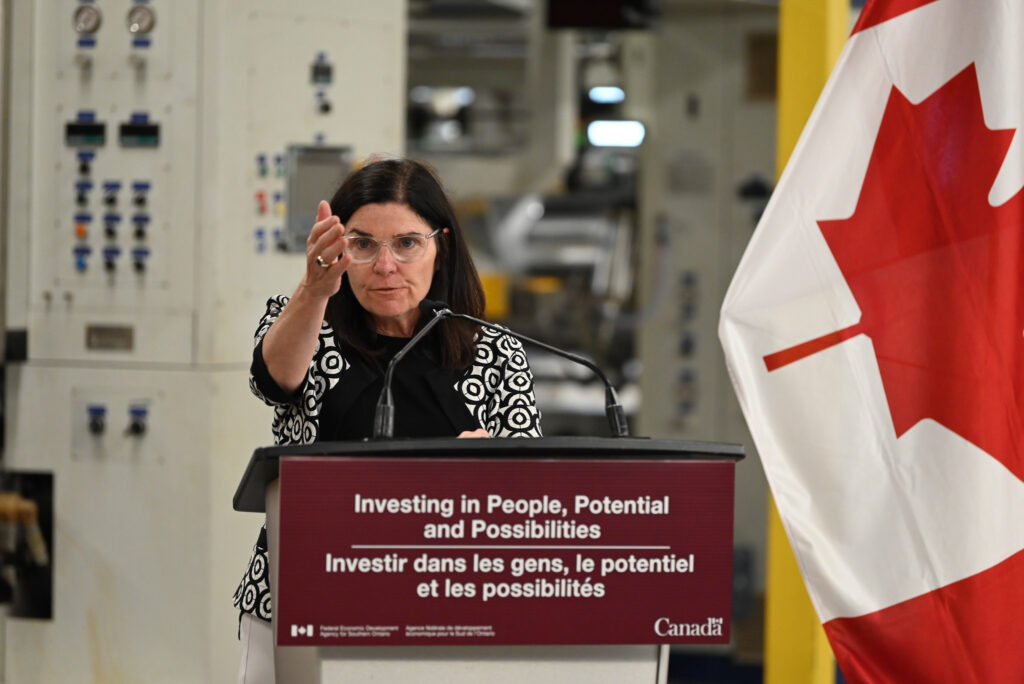 Tassi said that the government is looking forward to continuing to help businesses and supporting the Canada-made economy.
"Our strongest gift is our people. We have the potential and we can make possibilities turn into reality. This all leads to strong economic growth which is so important now in Canada as we traverse some very challenging times," said Tassi. "Our government is investing in businesses like this one so you can build towards your dreams and continue to create made-in-Canada jobs that will remain here for years to come. We can grow our economy, create good jobs and fight climate change so that the future generations have a healthy planet to call home. …, We want to continue to make good investments in that potential to bring the possibility to a reality. With our strong, dedicated and talented workforce, we know that anything is possible."