Over 80 people attended the Women in Business Expo's free Network and Mingle event at Brantford's Rope Factory on Thursday, October 26, 2023. 
Samantha Gernhart, organizer of the event and creator of the Women in Business Expo, said that her and her team member Jamie-Lee Ridge, created the event as a way for the community to make connections.
"Our Women in Business Expo was held on March 8, International Women's Day, and it went very well so we've been trying to figure out how to keep that momentum going when it's an annual event," she said. "With applications for next year's event opening up soon, we thought we would host a network and mingle event because it's just a good time to bring everyone back out and see both the familiar faces from the expo, as well as new faces too. I'm really happy with this turnout so far and we just started."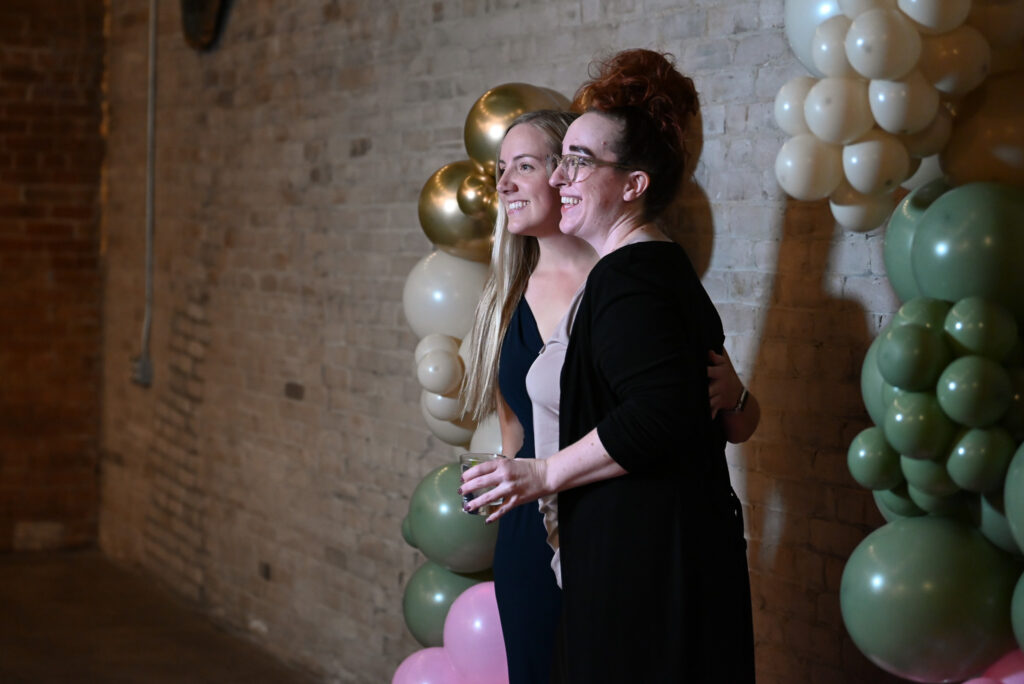 Upon arrival, guests grabbed a name tag from the welcome table before making their way over to the bar to purchase a drink or grab a plate of snack foods.
"Everything here tonight has been donated so we could provide this event for free. We've got our welcome table, a photo booth donated by Jessica Jones from Brantford Party Rentals, the food is donated by White Rabbit Catering and the Affinity Conference Centre, and we also have 200 cookies donated by Roylene's Sweet Treats," said Gernhart. "Between our expo and this networking night, the events are free and there's no membership or anything like that and that's what really sets us apart."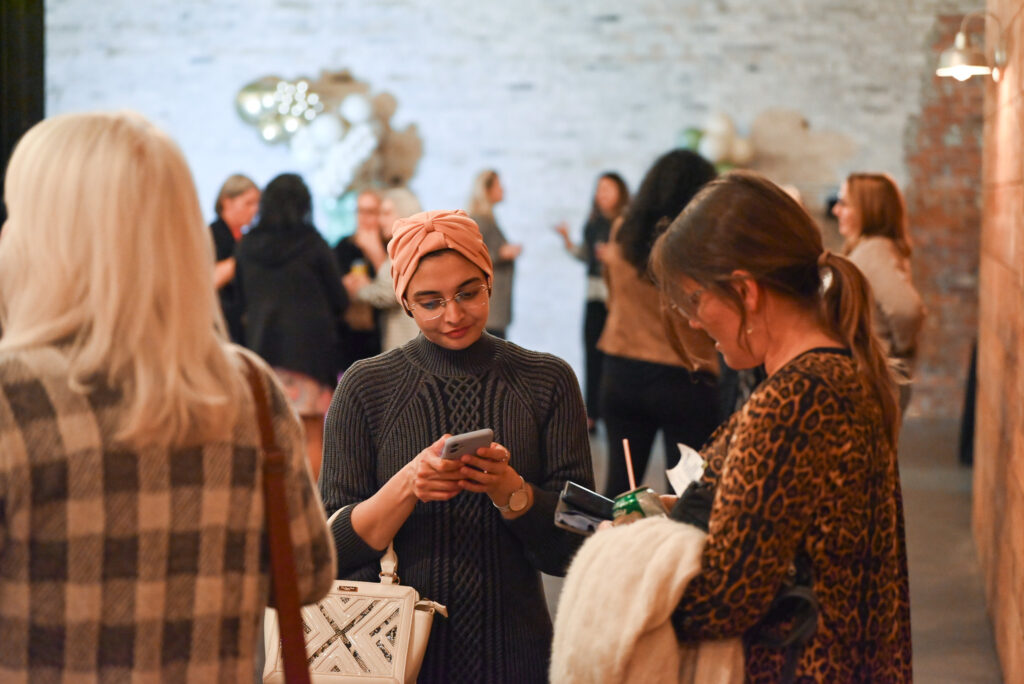 It didn't take long for the mingling to begin as women from various industries began introducing themselves and striking up a conversation with one another.
"As I'm looking around, we have a diverse range of women from different industries and I'm loving it. You know, that's the whole point when we're talking about our events under the Women in Business Expo umbrella, all are welcome and this is specifically for community building. It was really important to Jaime and I to have people come out and build community in an open-house style event," said Gernhart. "These days, we get to see people of all ages starting businesses and tonight there's a great mix of people who are showing it's never too late to make that jump. Right now, they are learning from each other, they're networking and making connections and hopefully we see them again in March."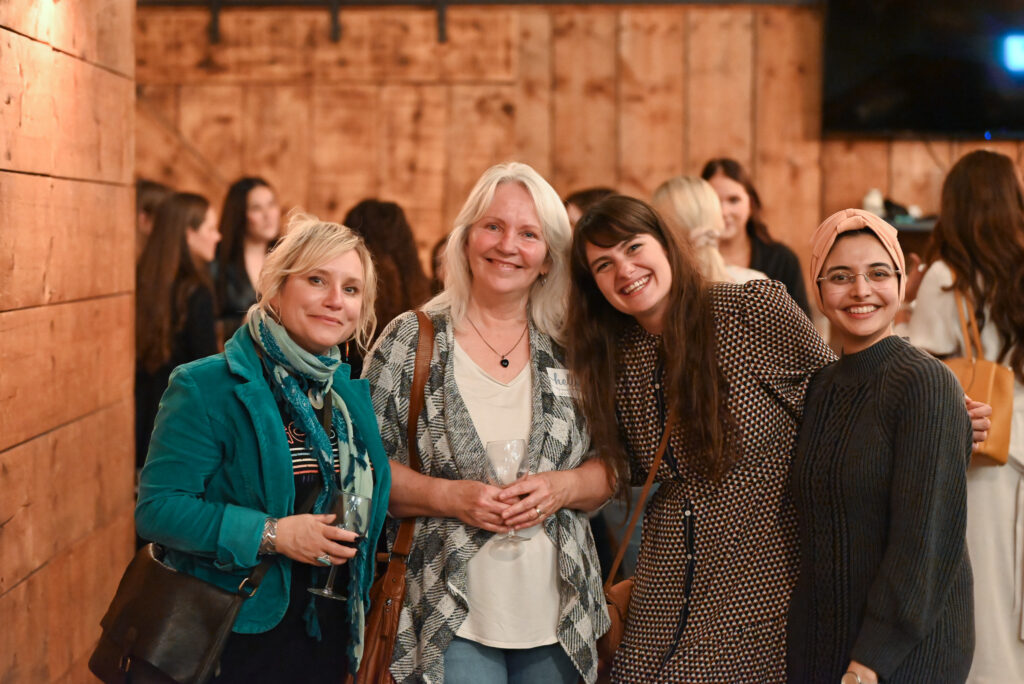 Virginia Maskell-Fantasia, an entrepreneur of 23 years and the owner of Healing Frequencies, said that she heard about the event through a friend and while she didn't know what to expect coming into the event, she was pleasantly surprised.
"I just love that everybody has been openly coming up to me and sharing. It's not about competition, it's about collaboration and I just love to see that because it's a fantastic atmosphere. I really like that it hasn't been a stuffy event or anything like that, nobody is being a wallflower," she said.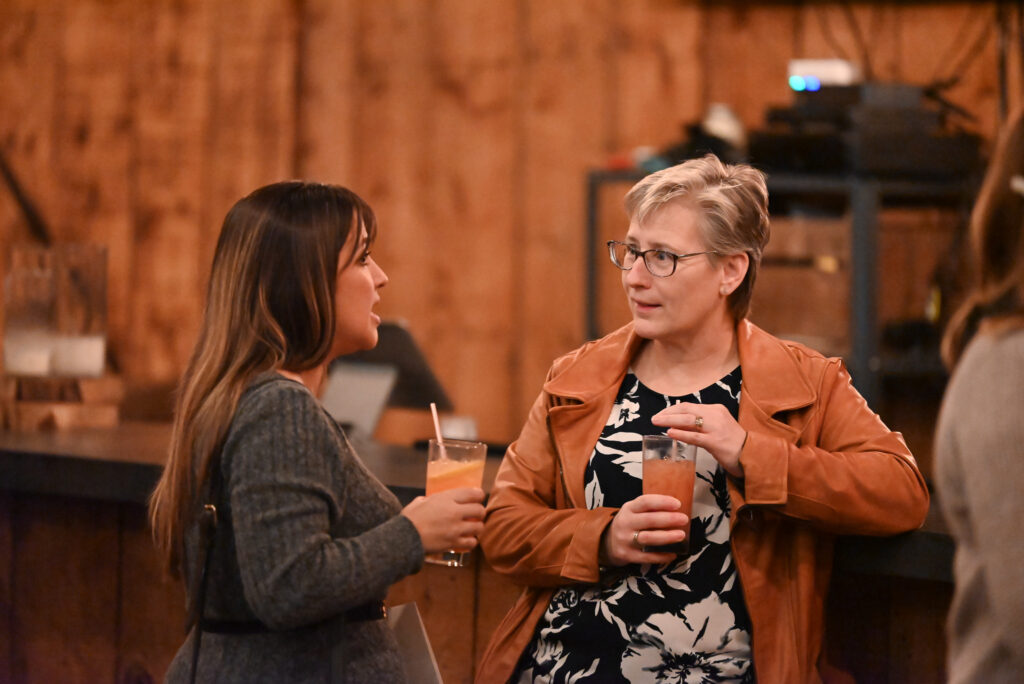 Veronica Webb, of Lunar Webb Candles, only recently stepped into the business space and has been trying to attend a variety of events to build more connections. Webb said that the event gave her the opportunity to meet new faces and talk about her business.
"It's been very eye-opening and inviting, I love that there are so many people here and everyone has been so welcoming. I've already bumped into a couple of people that have expressed an interest in selling my product in their shops and I've bumped into others that have been really encouraging and wanted to buy some of my candles for holiday gift baskets," said Webb. "I'm just really enjoying it and it's the type of an event where you don't have to be selling a service to come out, I think local artisans would benefit from this too."