Despite the early morning thunderstorm, riders arrived bright and early at the West Brant Starbucks location with motorcycles, dirt bikes and three-wheelers alike for the Ride to Thrive Motorcycle Charity Ride on Saturday, August 12, 2023.
The charity ride is held annually in an effort to help raise monetary support and awareness for both Participation Support Services and the Brant-Haldimand-Norfolk chapter of the Canadian Mental Health Association (CMHA).
All proceeds raised through the event will be evenly split and donated between the two organizations.
The event was originally started by Doug "The Great" Hunt and Brent Goodnough of CMHA and for over 20 years, the two have since organized a variety of fundraising rides.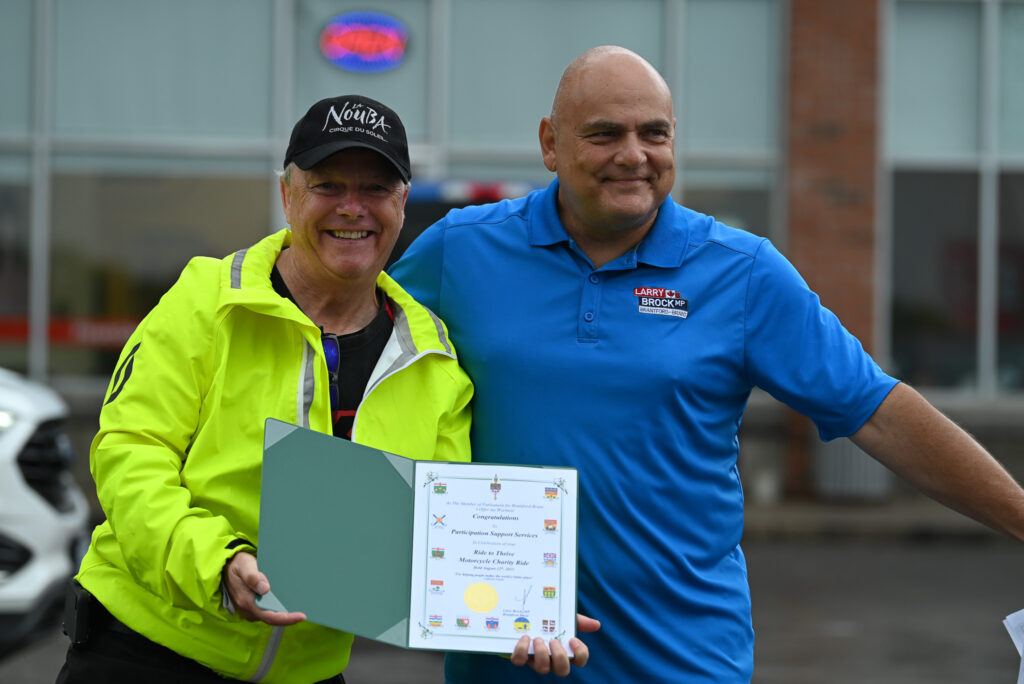 Hunt said that it's been interesting to see how Saturday's event has evolved throughout the years.
"At one point we did a tourism run with the City of Brantford and then later on, because the tourism run wasn't long enough, Brent and I thought 'where is a place where everybody stops?' and so then that evolved into a Tim Hortons run," he said. "Then, because I go to Starbucks all the time and I got to know the manager there, and he suggested we do a run with them, so for four or five years we did the coffee run. While the Starbucks here in Brantford was great and was still into it, the others started to lose interest and so during the pandemic we decided to pivot and visit all the motorcycle dealers around the area and that's what we've been doing ever since."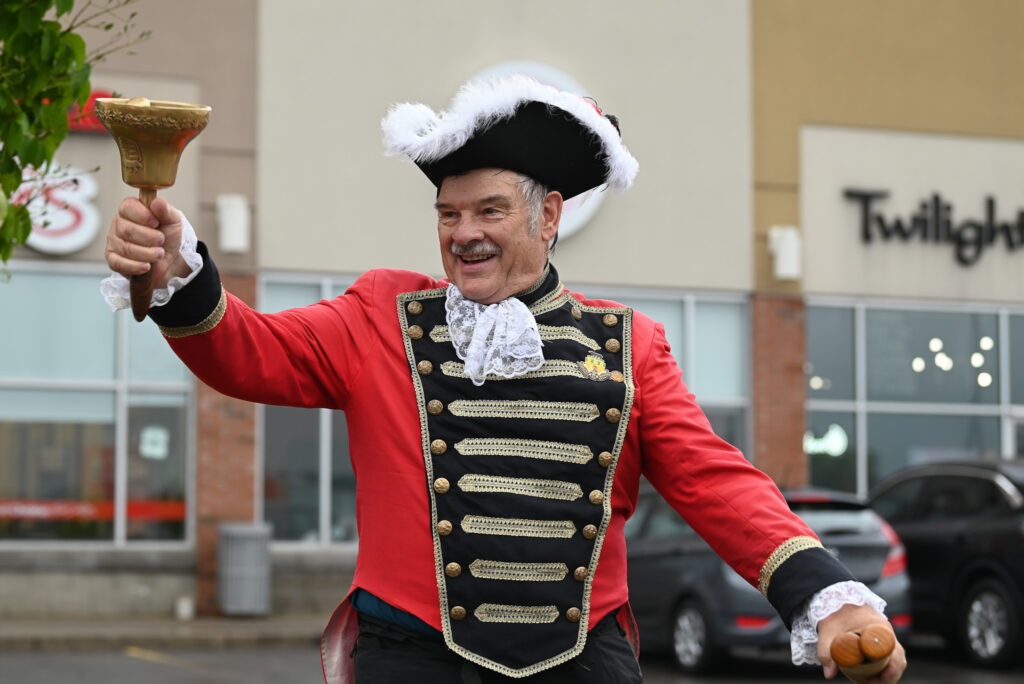 The Brantford Lions Club has now been hosting the event since 2022 and is a way for them to continue to show up and contribute to the local community.
"This is the second year that the Brantford Lions Club has been able and honoured to host what this ride is about," said Tereca Ford, Vice President of the Lions Club. "We are looking forward to showing our faces back in the community and we're just happy to be involved. Since the pandemic, we've lost members and we've lost participation, so we're down to a very small group and this is just one more way we can get out into the community to let them know that the Lions are still here and we're still helping out."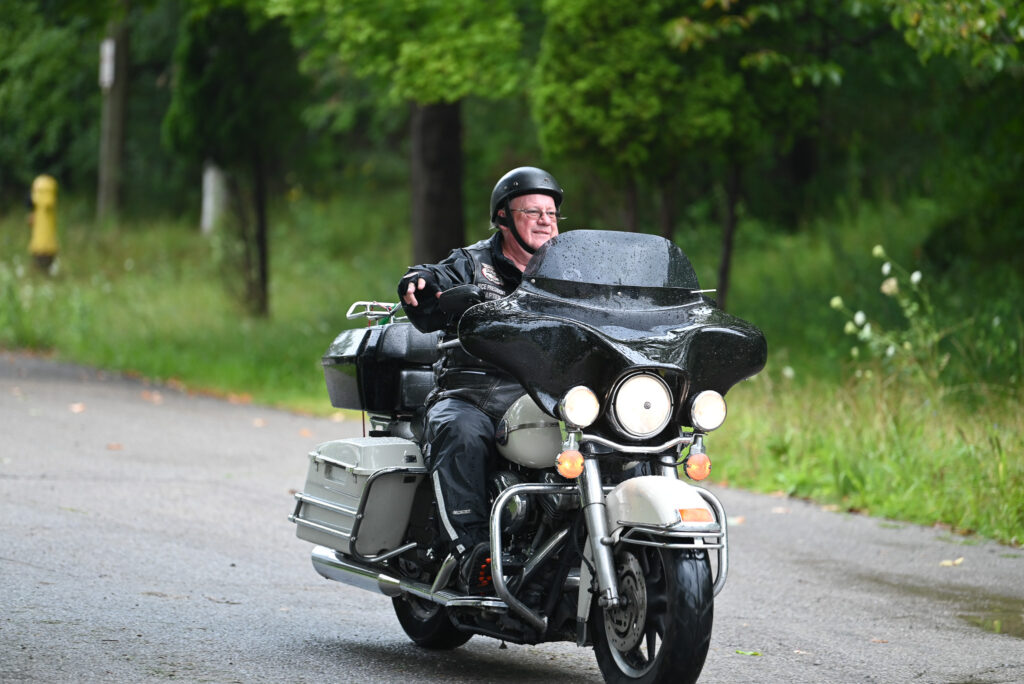 Ron Byrne, President of the Brantford Lions Club said that he was happy to have a great turnout for the day.
"Even with all the rain, we've had a pretty darn good turn out today," said Byrne. "Looking around we have about 25 or 30 riders and we are still expecting a few more."
Among those present for the event registration, Brantford Mayor Kevin Davis (who participated in the ride), along with Brantford-Brant MP Larry Brock and his provincial counterpart, Will Bouma, were all on site to send off the riders and wish them a safe trip.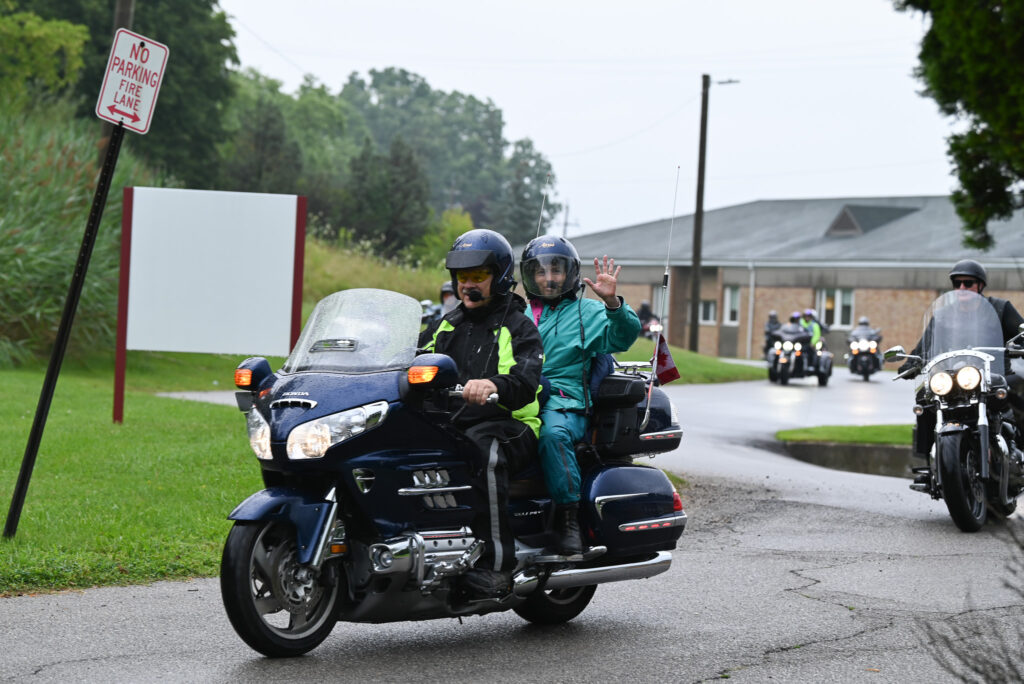 "What you're doing right now is helping to put money into two phenomenal organizations that make a daily difference in the lives of people who live in this community," said Brock. "I love the slogan 'ride to thrive' because we all deserve that opportunity no matter what walk of life and no matter the condition – we all have that right to thrive. I want to thank you so much for all that you do."
Brock gave out certificates to representatives of both CMHA and Participation House Services to officially acknowledge their work.
Will Bouma, echoed Brock as he thanked those participating and noted that government can't be all things to all people.
"It really takes great people in our community in order to make thriving a reality for so many," he said.
After registration wrapped up, the roar of the riders could be heard from down the road as they made their way to the Participation House to wave at the residents.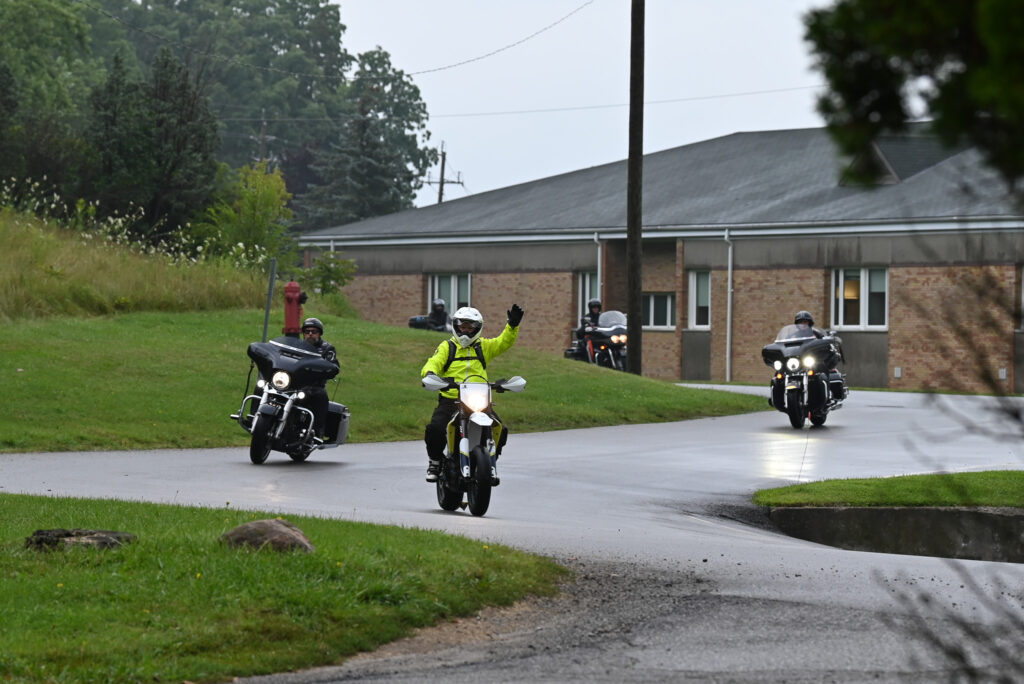 Hunt said that the yearly tradition is a benefit for both residents and participants alike.
"It's wonderful to stop by because the residents just love it and for the riders, it's nice to see who you're supporting," said Hunt.
Throughout the day, participants made five stops at various locations including Davidsons Sport in Norwich, Power Garage in Woodstock, Second Gear in Ayr, Brantford Motorcycle and Dual Sport Plus – both located in Brantford – before ending at the Brantford Naval Club for a light lunch and prizes.