Over 20 people attended the grand opening and ribbon-cutting ceremony of the new Massilly North America warehouse on Wednesday, September 6, 2023.  
Massilly North America (MNA), the Canadian subsidiary of the Massilly Group (established back in 1911 in France), was first established in Mississauga in 1996 to service the food industry and since then, has become one of the premier global manufacturers of metal closures and twist caps for food jars.
In 2012, Garnet Lasby, President of MNA, was instrumental in relocating the company to Brantford after a facility on Elgin Street became available for purchase.
"We took a leap of faith and bought this building almost 12 years ago. It's a great place to do business, but when we looked at this building, we all said, 'this is just too big, we are never going to fill this thing up,'" he said. "But we took that leap because it was a great building for our purposes, despite being far too large. We had some grand plans, and we were going to lease out the back of the warehouse to somebody on a long term, we were going to lease out the extra office space, but man, I am really glad we didn't do any of that."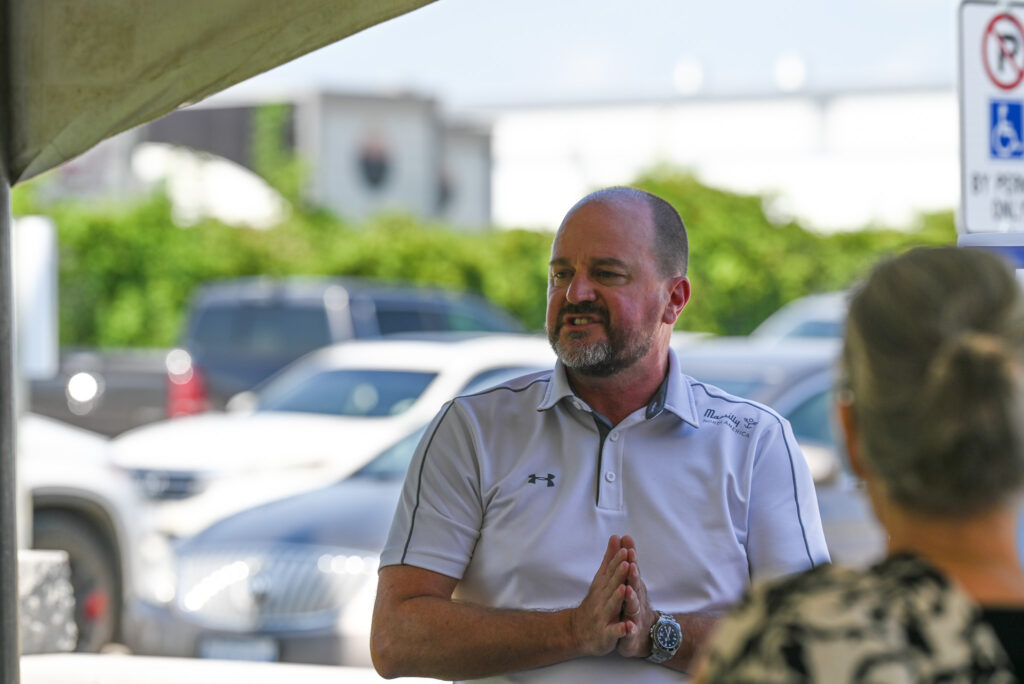 With the recent addition of high-speed printing and stamping equipment, it has since caused a shortage of storage space in the facility's main building.
The company recently opened its new 55,000 square foot warehouse that is attached to the North end of its existing building.
"Roughly ten years later, I'm very happy to say that not only did we fill it up, which we never thought we would do, but we outgrew it," said Lasby. "And that, has necessitated another leap of faith in building this new part of the building which has enabled us to continue our expansion."
The new pre-engineered building is over 45 feet high and has effectively doubled the amount of storage capacity available to the company.
Lasby said that it was through the hard work of the entire MNA team over that last decade, that they were able to scale up production far beyond their expectations.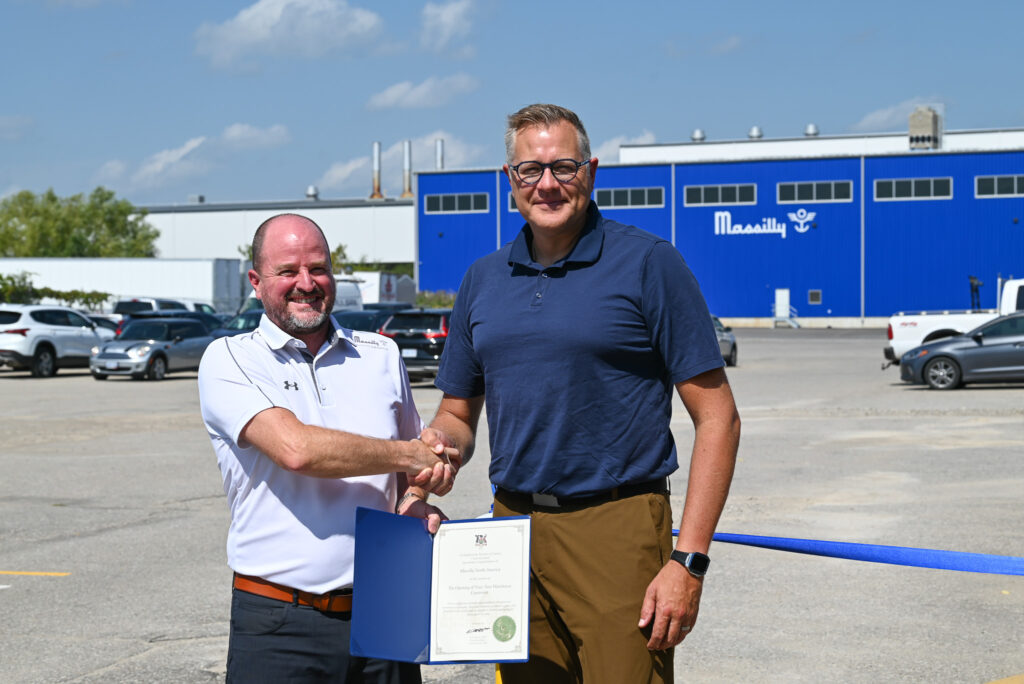 On Wednesday, MNA leaders, external and internal project managers, as well as local dignitaries gathered around for the official ribbon cutting and grand opening ceremony in order to honour the hard work that went into getting the facility built.
"We're in the business of preserving food and reducing waste. That means we do not usually do engineering or construction, or any of the other things that go with automating or installing warehouses and equipment like this," said Lasby. "That is not our core business, which is why we wanted to bring this fairly small, but very dedicated group of folks who had a hand in helping us get that warehouse built because it's not something we do every single day. Everybody here has had a direct input in making this happen."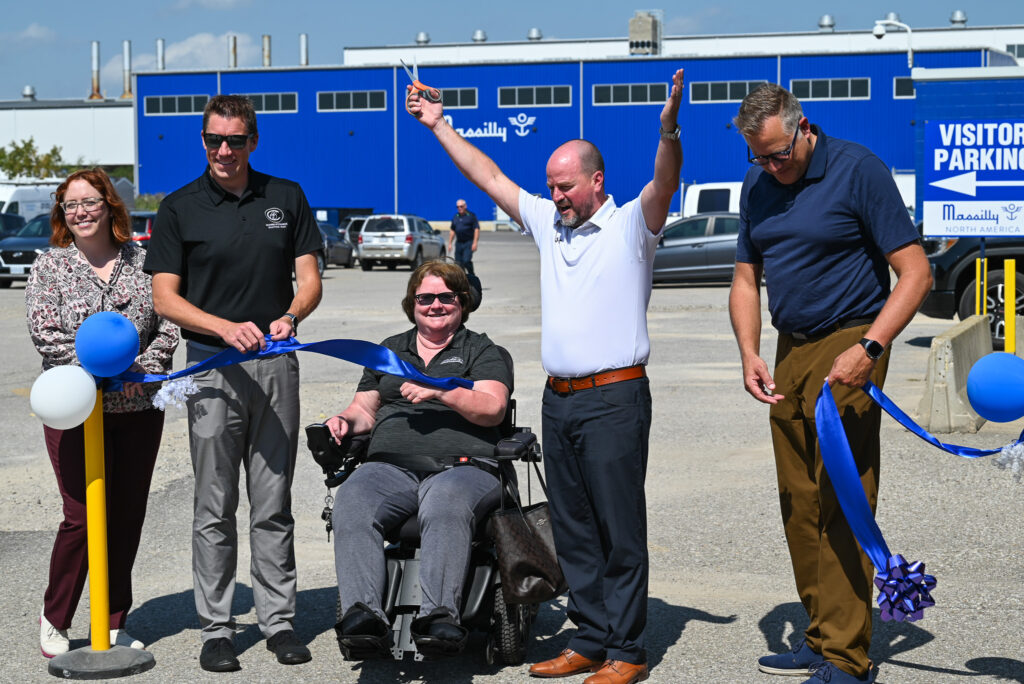 After the ribbon cutting, guests were given a short 15-minute tour of the facility where they were walked through the entire process from design and material prep to assembly and packaging.
A select group of City staff, which Lasby noted have been a great help since day one, were also in attendance for the opening and the President thanked them for their constant support.
"We've had a great relationship from the day I called and said 'I'm thinking about buying this big building,'" he said. "We've had nothing but positive relations with the City who have helped us at every stage. Branford really is a great place to do business and we're very proud to be part of this community and really happy to be working with everybody here."