Over 150 people attended the third day of the Mackenzie Creek Music Festival at the South Brant Legion in Oakland on Saturday, July 22, 2023.
The four-day festival featured 11 musical acts running from Thursday to Sunday, including Maddy McKenzie, the Jackson Fox Band, Mike Thorpe and more.
Sherri Graham, a festival committee member, said that while it's intended to be a smaller event – a 500 max capacity – the festival fosters a space to make friends and support local.
"It's a smaller festival run by local volunteers," she said. "We also have plenty of local sponsors that help contribute to cover a lot of the costs so that by the time Saturday rolls around, we have a profit and we're making money."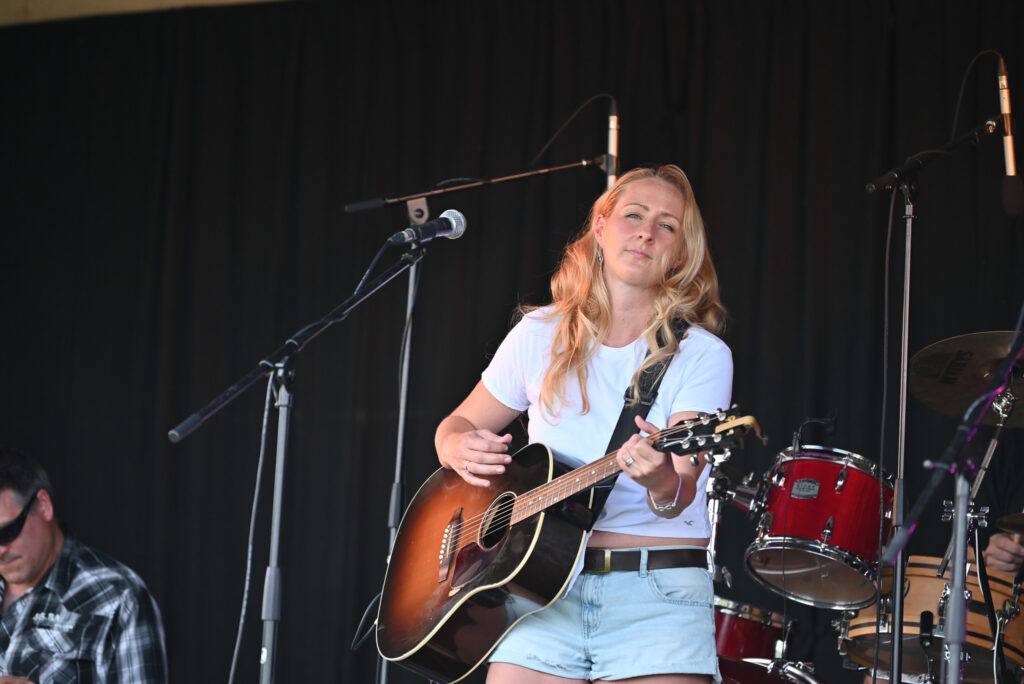 She said the purpose of the weekend's event is to raise funds and donate the proceeds to local initiatives.
"This year we're hoping to donate a good chunk of money to the Oakland-Scotland Public School and the Mount Pleasant School for children's playground equipment," said Graham. "We also intend to give some of the proceeds to a Veterans program, either to Guitars for Vets or another one we're interested in is service dogs for people with PTSD (Post -Traumatic Stress Disorder) – mostly, we're hoping to give back to the local community."
Upon arrival to Saturday's event, guests could be seen setting up lawn chairs, grabbing snacks from Grandpa's Mobile Restaurant or enjoying refreshments from the bar as they waited to kick off the day of entertainment.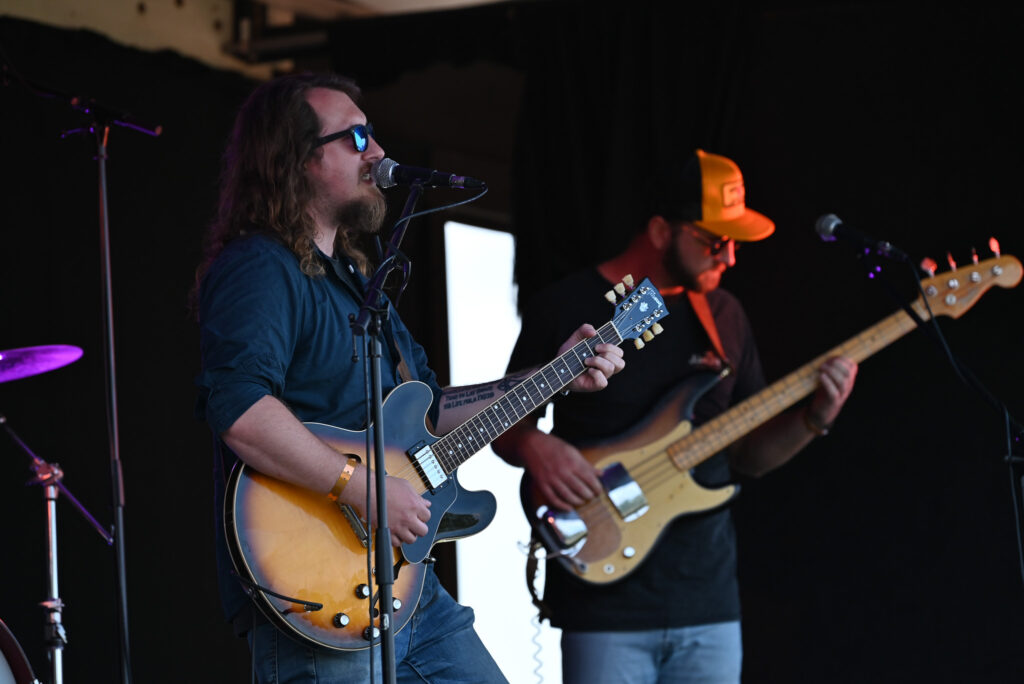 Seven acts took turns entertaining Saturday's crowd including Powerglide, Embrace, Kerosene Creek, 8 Second Ride, Three Legged Horse, Mike Blackborow and Sylvrado.
Brantford's Just Dance line dancing group were also in attendance as they lead folks in several routines in between acts.
Attendees mingled and danced the day away and into the evening as the bands performed a mix of original songs and covers for the crowd.
From Dianna Carter's "Strawberry Wine" to Walton Morgan's "Last Night" there was no shortage of well-known country, rock, blues and southern rock for guests to enjoy.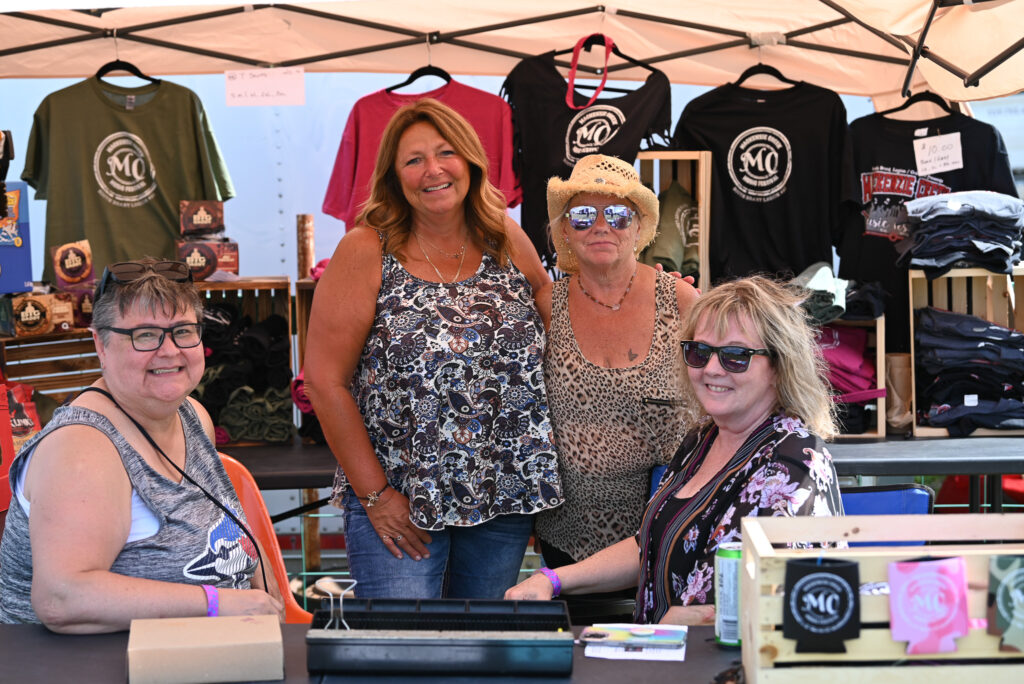 Festival-goers also had the opportunity to shop for clothing, drink tumblers and more from Kp's Killer Tees while others purchased a Mackenzie Creek Music Festival shirt and drink koozies from the Legion.
Door prizes and draws were also up for grabs throughout the weekend including a television and a youth guitar.
"We have a TV prize and also one of our titanium sponsors, Malcolm's Mill's Millwrighting is big into sponsoring youth initiatives, so we have a youth guitar and some guitar lessons up for draw from him," said Graham.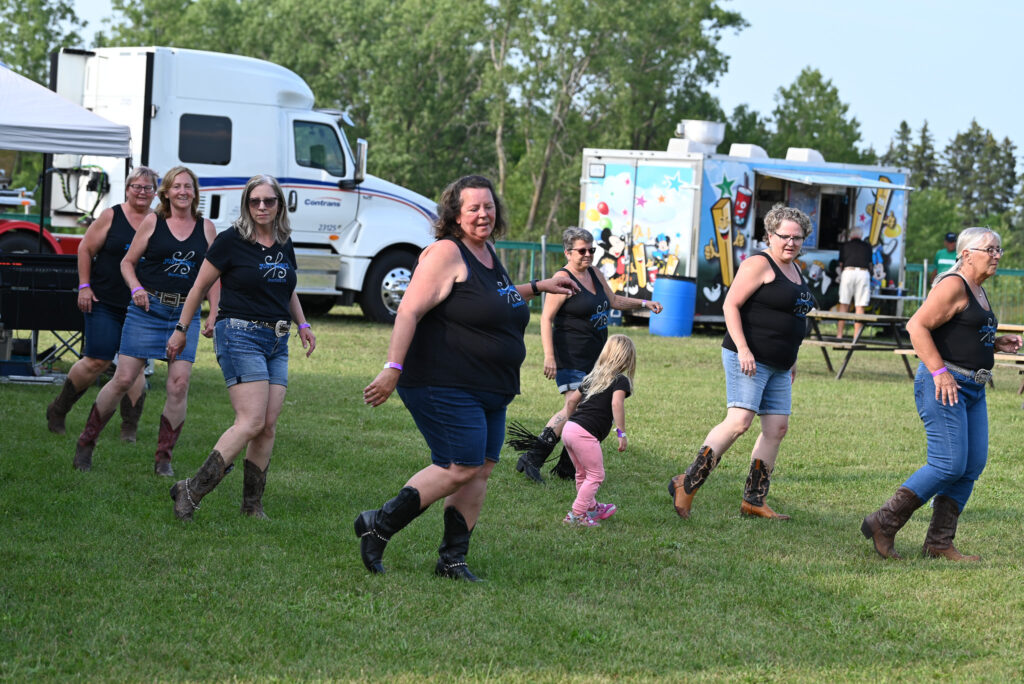 Those attending the festival had the option to buy day tickets, weekend passes, or even a camping pass that included festival entry for the duration of the four days.
"We had people pull in as early as Tuesday or Wednesday," said Graham. "It's just rough camping and they're not allowed to have fires or anything but it's great way for them to come out and not have to worry about getting home at the end of the night."
Many campers could be spotted watching the stage from a distance as they took shelter from the hot sun under their RV awnings.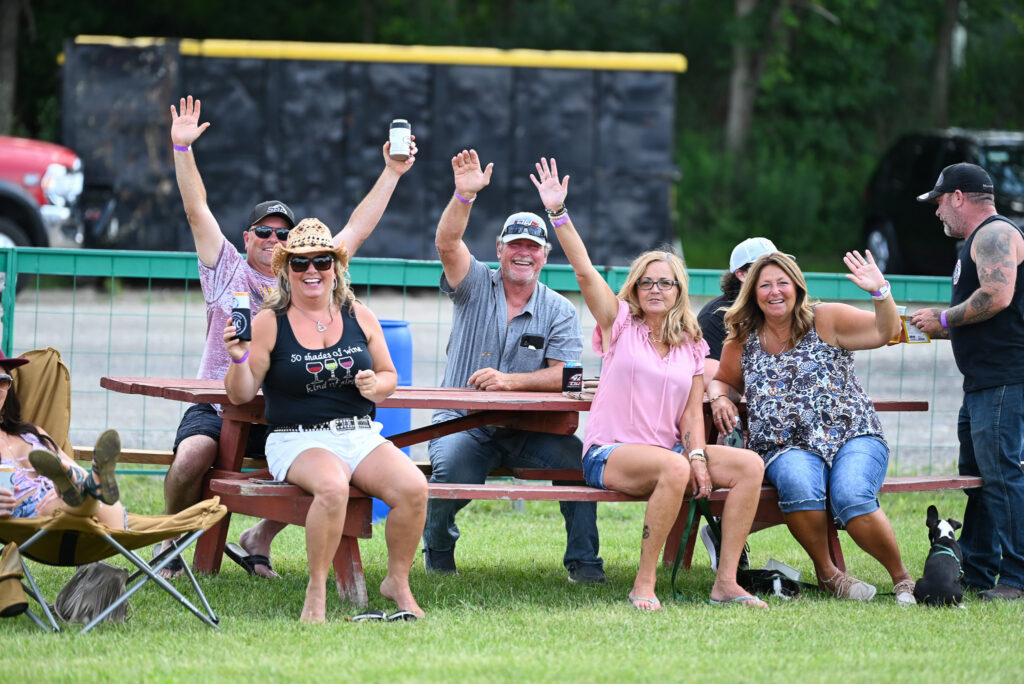 Guests like Helen Grinton of Scotland said that they make it a point to attend the festival yearly and are thrilled to be back for the second time since the COVID-19 protocols have been lifted.
"I try to come every year because it really is just a great festival and it's such a friendly event," she said. "It's been so nice to be back since the pandemic and it's just awesome to come out to see friends and neighbours again."