After a challenging road to the 2022 Paralympic Games in Beijing, Garrett Riley of Brantford recently returned home with a silver medal in para ice hockey. 
"The whole experience was incredible," Riley said. "It was the most amazing feeling to put on that jersey and represent Canada and everyone back home in Brantford. Obviously the medal wasn't the colour we were hoping for but I'm proud of our group of guys. We never gave up, there was always life and good energy on the bench and we're excited to keep working to get stronger in the next few years."
The 26-year-old athlete's road to the Paralympics was anything but easy. After growing up playing hockey, Riley's life changed when was diagnosed with osteosarcoma, the same cancer as Terry Fox, when he was 15.
He tried to go back to stand-up hockey after doctors saved his leg with a surgery in 2011 that left him cancer-free, but he said the pain was too much. In 2016, Riley decided to try out sledge hockey in Hamilton.
"It was really nice to be back out on the ice," he said. "I finally felt back at home on that team."
Last year, Riley's journey to the Paralympics faced a roadblock when complications arose due to an infection and he had to have his left leg amputated.
After recovering from the surgery, Riley was at a tournament and was scouted to attend the Team Canada development camp in Montreal.
"After 10 days at development camp, beating our bodies, and each other, up, I got the invite to attend selection camp and I haven't really looked back since," he said.
A month before selection camp in September, Riley had another surgery but was able to give his all at camp and was named to the national team.
"Being named to the team was a feeling unlike any other," he said. "It had obviously always been a goal. I didn't know my spot going into selection camp but I was lucky to do pretty well and secure a spot."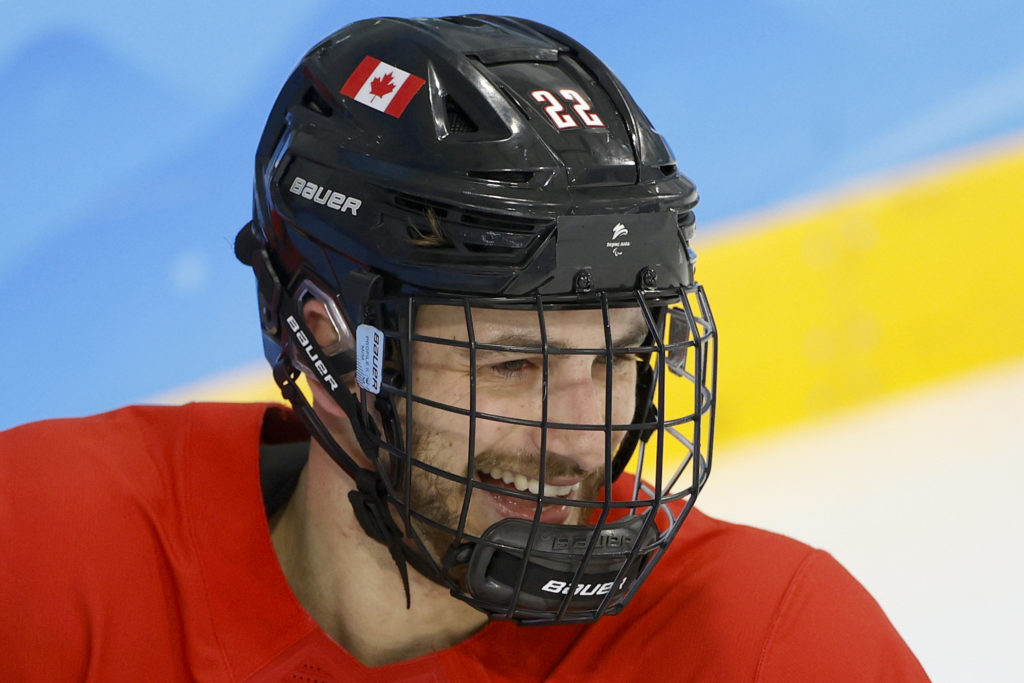 The next few months came with more challenges for Riley to overcome on his way to the world stage.
"After the selection camp, we went to St. Louis as a team at the end of October," he said. "I broke my leg which left me in the hospital for two weeks, one down in St. Louis and one back at home."
Riley said it took some time to heal, but he was back in the gym within a few weeks.
"I was lucky enough to still be able to go to our camp at the beginning of December and work out with the team, even though I couldn't be on the ice," he said.
Riley was cleared to return to the ice late in December. The team organized to meet in Calgary at the end of January to centralize prior to heading to Beijing, but Riley headed out early to get some extra work in before the team arrived.
The month of February was filled with training, COVID-19 tests and a locked down bubble format. On the 25th, the team met with the other Canadian Paralympic athletes in Vancouver where they boarded a special "Fly the Flag" Air Canada flight together and were bound for Beijing.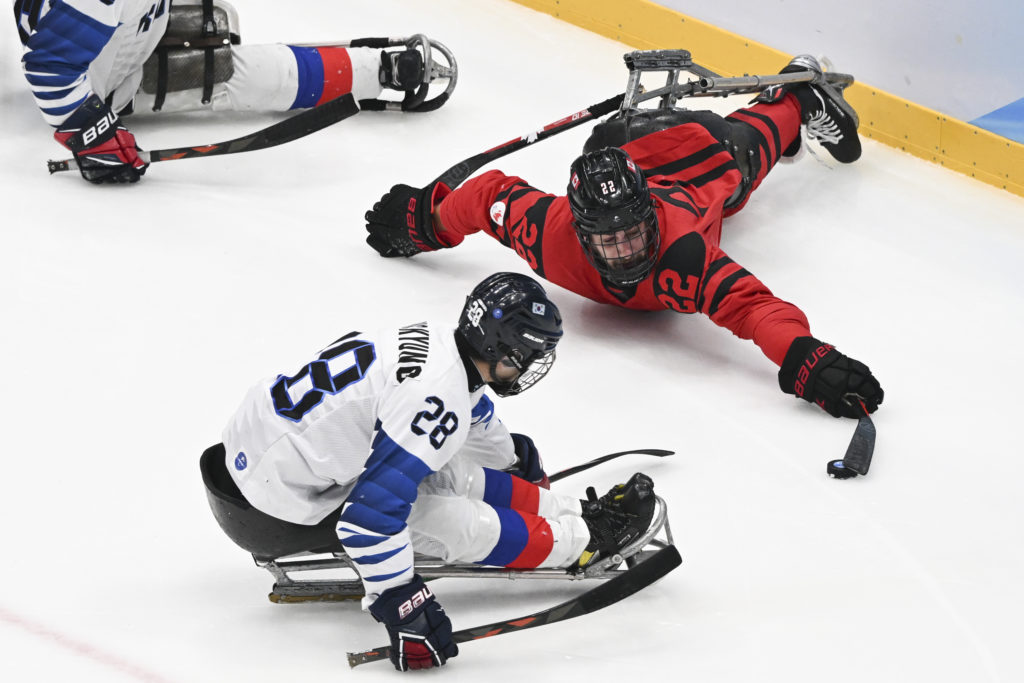 Once in Beijing, the team started their quest for gold. In the semi-finals, Riley scored his first career Paralympic goal in an 11-0 win over Korea.
"I was super excited to be able to score, I had so many opportunities and I was glad to see that one go in," he said about the goal. "It was special to be able to contribute to helping the team win. Especially in the game that took us to the finals, we were already up by quite a few but to bring that new life to the bench with a goal is a feeling I won't forget."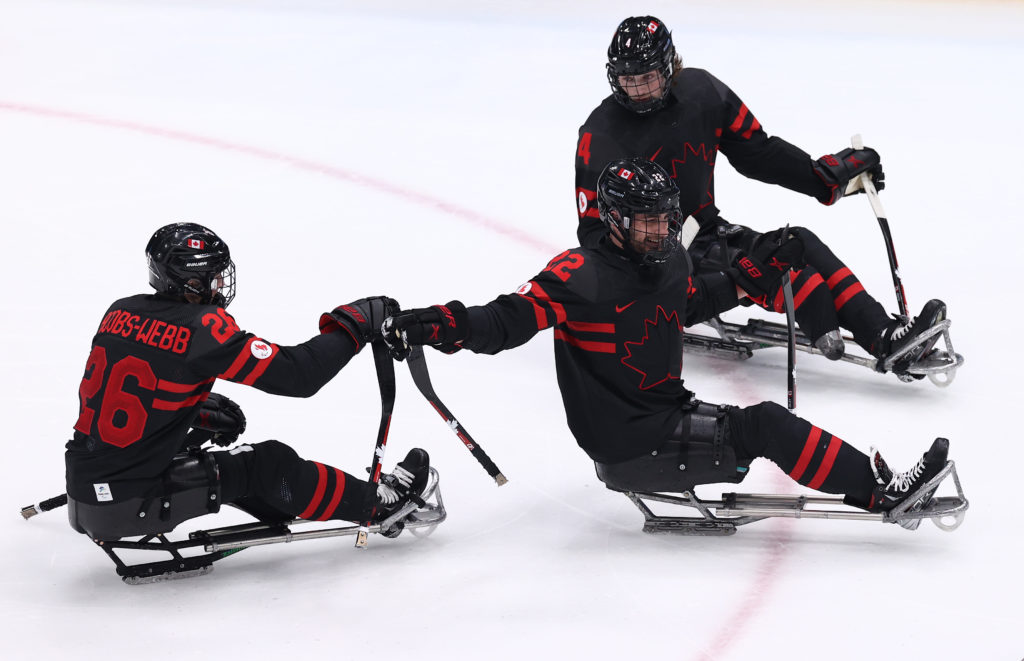 The team fell short with a 5-0 loss to the United States in the championship game, which has left Riley hoping to get another shot at the gold in 2026.
"I'm definitely hoping to be able to represent Canada again," he said. "I think I'll be in a better spot in 2026, hopefully with fewer injuries and surgeries within the next few years, I'll be a lot stronger. I think everyone is happy with where we're at as a team and we're excited to see where we can get within the next couple of years."