Several members of the Beckett Recreation Centre's sewing club were in attendance for their weekly meeting at the centre on Tuesday, October 10, 2023.
The program is one of the several drop-in activities offered by the recreation centre and the dedicated group meets up every Tuesday from 9:30 a.m. to 1:30 p.m.
Though the Beckett Centre supplies sewing machines for the group, members largely come in with their own supplies they have collected throughout the years such as quilting books, pins, needles, thread and batting.
While members are free to work on their own personal projects during the weekly meeting, earlier this year, the group collectively decided that they wanted to find a way to give back to their local community.
Since then, Suzanne Page, Ally Bryant, Tina Barry, Laura Bourgeois, Linda Costen and Susan Webster have been working on creating a variety of quilts, bags and pouches to donate to numerous community organizations.
In order to make the quilts intended for donation, the group has been collecting and receiving donations of 100 per cent cotton fabric scraps and pillowcases to make their creations. The group said that if anyone was interested in donating any of their scrap fabric, they would be more than happy to take it off their hands.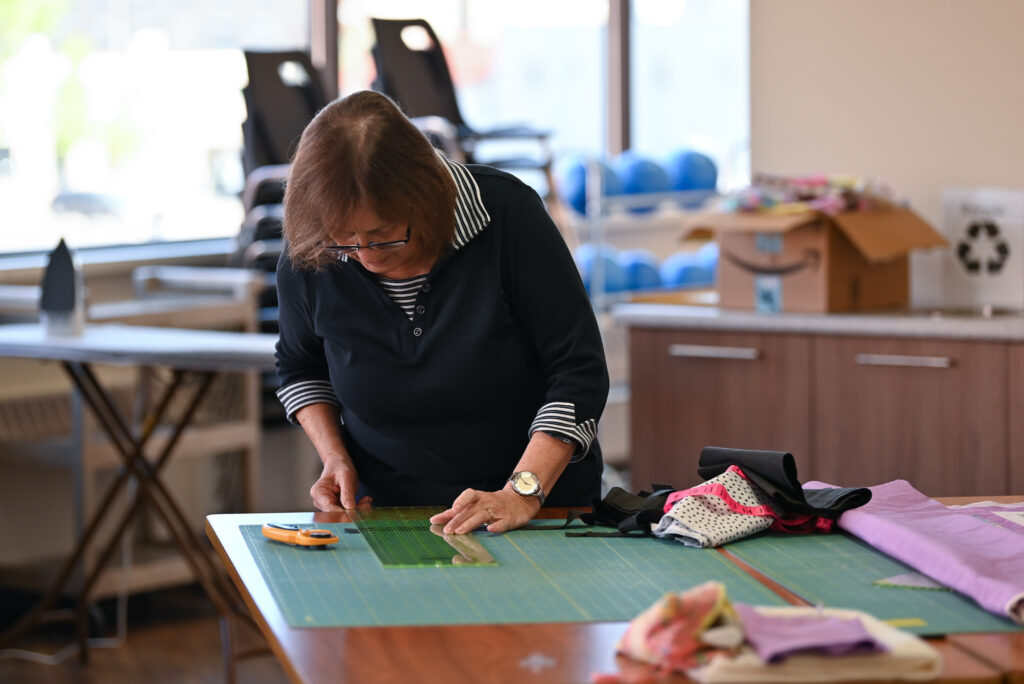 Since starting the charity project, the group has already completed upwards of 20 quilts and the Friendship House of Brant, which is known for providing daily necessities to those in need, is one of the main recipients of the group's quilts.
"A lot of our things have gone to the Friendship House and they have chosen one or two of our quilts to actually be a part of its upcoming Victorian Tea and Silent Auction fundraiser," said Bryant. "The money they get from that will go towards its school lunch program which I help with every Monday. We have requested that the rest of our quilts go to one of the nursing homes they support because the Friendship House will usually make up a little package with a quilt and toiletries for those residents around Christmas time."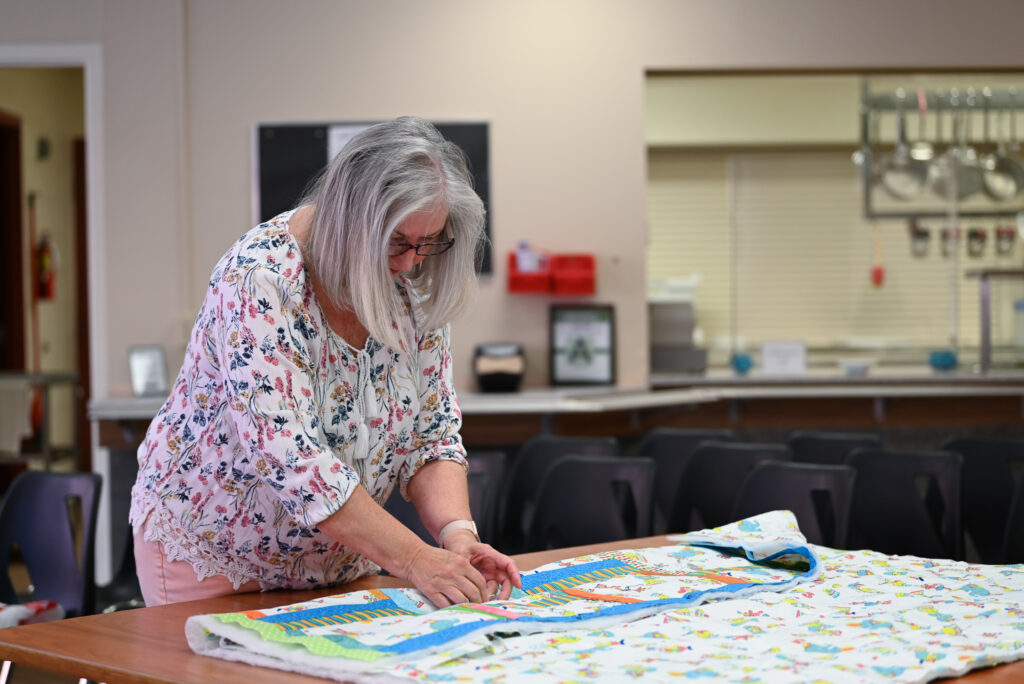 Costen said they are also open to donating their quilts to others who may be in need.
"If we knew of anyone else who desperately needed a little comfort, we would be happy to donate that way too," she said.
Not only does the weekly meeting give members a chance to work on their various personal and community projects, but Barry also said that it's a great opportunity to be sociable.
"I was so happy to find this group," she said. "When you retire, you're looking for something to fill your day and socialize because it's harder to do that especially if your friends are all still working. I worked out of town, so it made it even harder for me because my work friends are all in Hamilton. So, finding this group was really nice and they welcomed me with open arms."
Bourgeois echoed Barry's thoughts saying that when she moved to Brantford from Sue Ste. Marie, it was a chance to combine her love of sewing with great company.
"I moved here from out of town, and I've always loved to sew," said Bourgeois. "I actually used to belong to a group in Sault Ste. Marie and when I moved here, I called the Beckett Centre and they gave me a tour. I ended up meeting all these lovely ladies and thought 'oh, I think I really like this' and started coming regularly… that must have been around seven years ago now."