The Brantford Potters Guild's annual spring sale took place over the weekend at the Woodman Community Centre starting on Friday, April 14, 2023.
The spring sale has been running for over 20 years and is an opportunity for attendees to check out their favourite local potters while also discovering new-to-them artists and their work.
From mugs to plates, vases, serving dishes and many more, there was no shortage of variety during the event.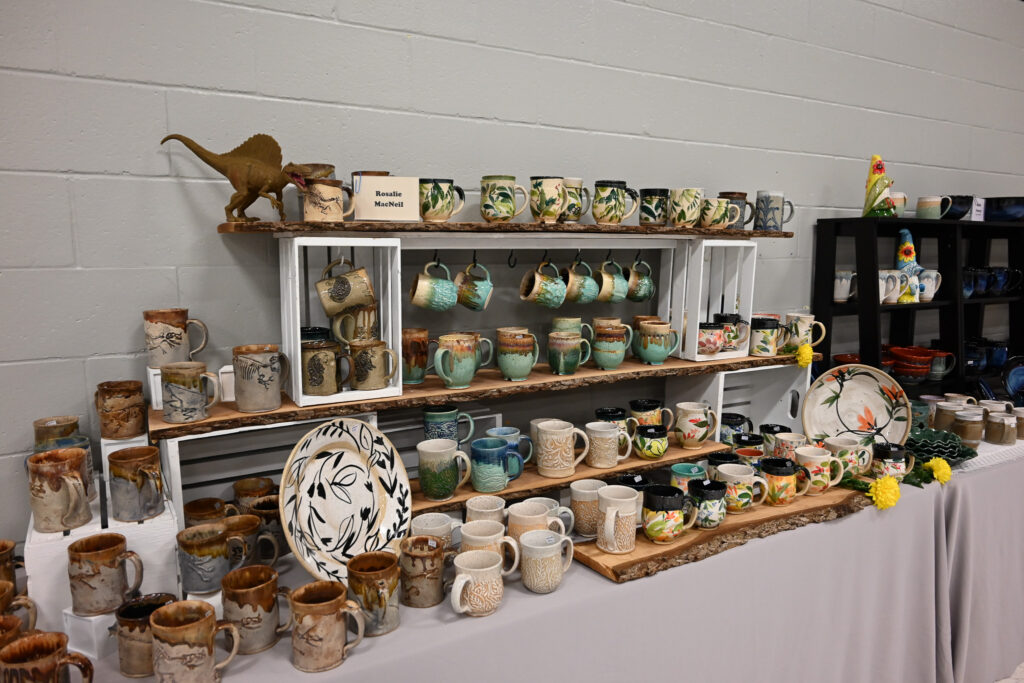 Louise Harvey, a member of the guild's sale committee spoke about what draws people to pottery instead of classic dishware.
"It's individual," she said. "It's not just a bowl or just a cup, it's a piece of art. Potters take years and years honing this, and if you go around the room none of it's the same. It's very detailed and we are more than happy to teach people how to try them on because you don't just pick it up. It's not like the IKEA or the Dollarama mugs that are all exactly the same, each mug that a potter makes is different and it's like an experience, people come in and they look for certain things, some people collect certain Potters."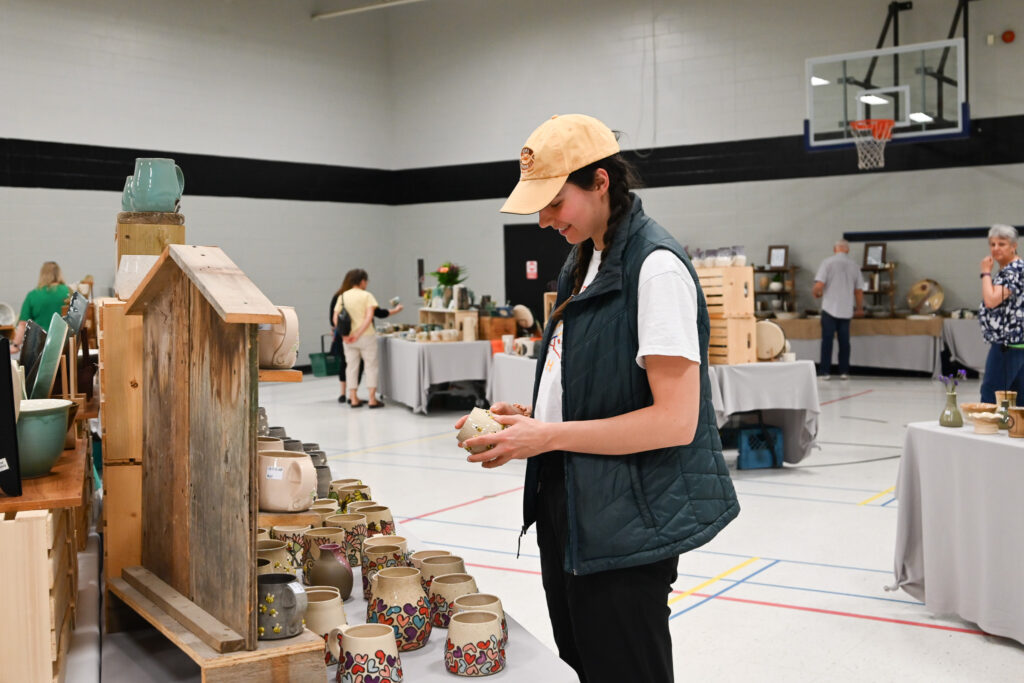 Buyers from in town and out of town took advantage of the sale to shop locally as well as to touch and feel pieces they have been looking at online on social media.
"I would always buy Starbucks mugs and things like that over the pandemic, but I just really wanted to get into supporting local because you can pick up some pieces that are so unique and you're not seeing something like this anywhere else," said Jacob Under. "It's great being able to come down here and just see them in person. I have bought a few pieces online from Emma Smith and a few others, and they're always nice but you don't get a sense of what the height is or what the size is. I like being able to touch and feel because you really have to feel the weight. You're feeling kind of how it holds in your hand, how it balances there if it's too short and there's different handles, glaze colours and types of clay so it can be very personal to you and your style."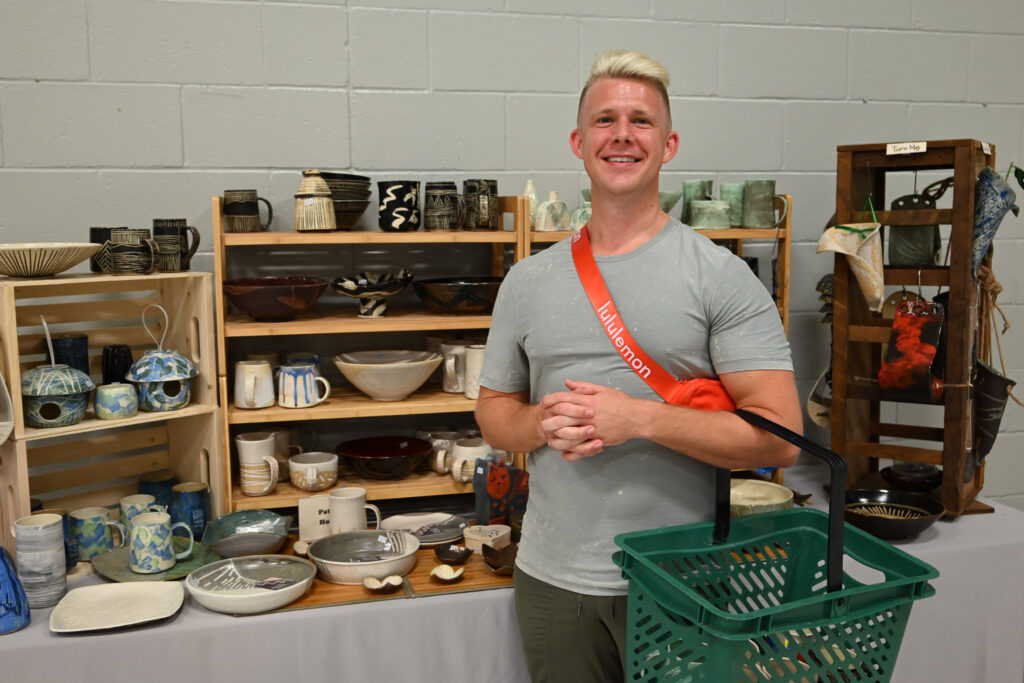 The Brantford Potters Guild was formed in 1975 and offers a space and accessible space for potters that can't afford or don't have the space to have their own set up in their home. The guild offers classes and workshops for both adults and children to try their hand at creating pottery.