Over 125 children took part in a kid's fishing derby at the Mt. Pleasant Nature Park on Saturday, June 10, 2023.
Eleven-year-old Chris Cole has been selling worms at his Mt. Pleasant home for the past five years and often frequents the fishing ponds at his local nature park.
This year, Cole had the idea to hold a free kid's fishing derby for his community where children could learn how to fish, spend time with family, enjoy a barbeque and win some prizes.
"I like fishing because I get to be outdoors and its relaxing," said Cole. "I thought it would be a good idea to get the community to try fishing if they haven't already."
Chris' mother Tanya Cole said that his idea for the event originally came up a while ago.
"Last year he talked about having a fishing derby, and we thought it would be a cool idea but nothing really came of it," she said. "So, this year rolled around and he said 'I really think I want to do this,' and now here we are."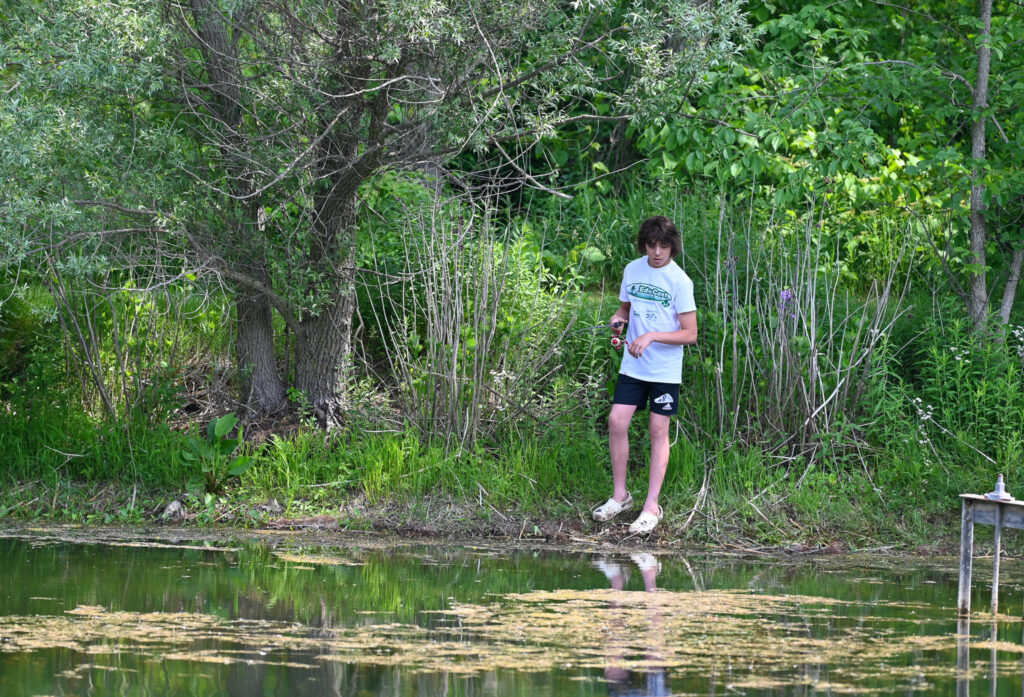 Each child was automatically entered into a draw for larger prizes such as biggest fish and most fish caught, though each one got to leave with a prize for participation.
"There are all sorts of prizes that we have from our sponsors like Angling Outfitters, Lew's and Quantum and anyone can win them," he said. "Everyone who enters gets a ticket for the draw and everyone leaves here with a prize, whether or not it's a big, big prize or just a small prize."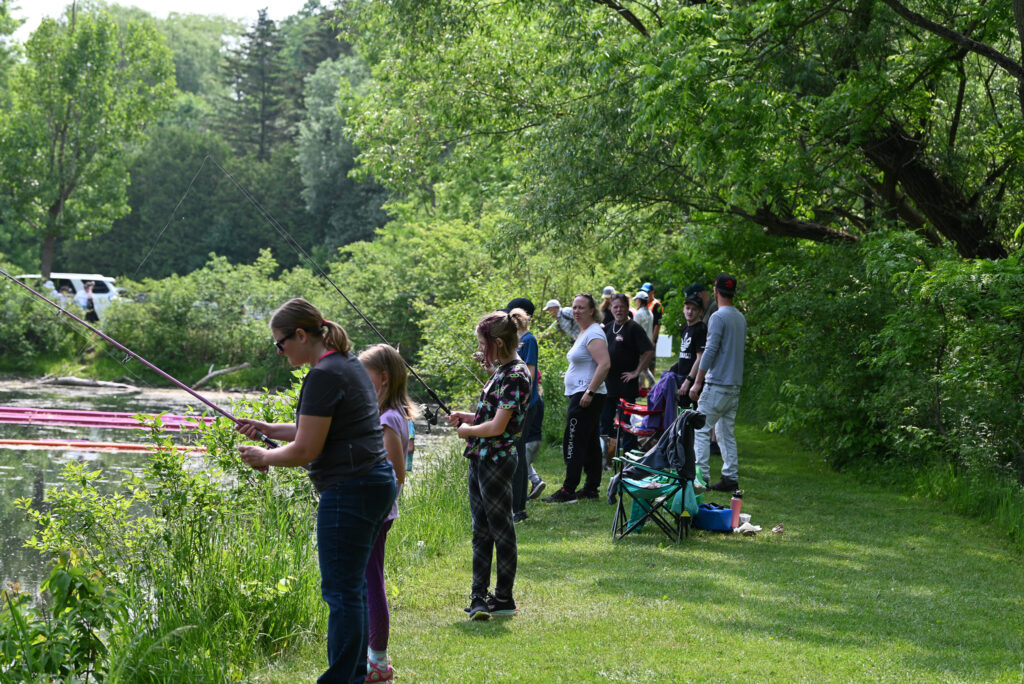 Parents and children could be seen lined up along the banks of the three fishing ponds as kids were casting their lines and catching sunfish before calling out to a volunteer to mark and tally.
For those who had never fished before, a kid's casting pond was set up where children could learn to aim and cast before heading out and trying to fish on their own farther down the way.
As the fishing came to an end and winners were waiting to be announced, attendees could grab a free lunch of hot dogs and fries cooked by the volunteer fire department or explore the on-site fire truck.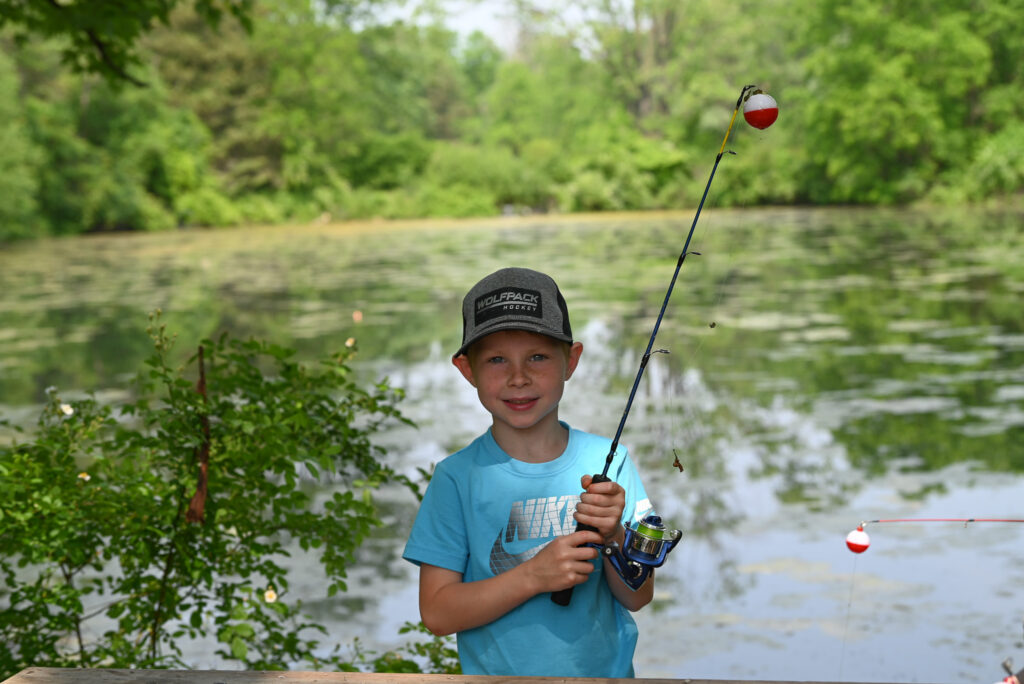 After this year's success, Cole was surprised by the turnout and is hoping that he can make it an annual event.
"I have to give a big thank you to all of our great sponsors that helped us out and everyone that came out to enjoy this day," said Cole. "I wasn't expecting this much support, but I'm glad it's happening. When we started to plan, we thought there would be 50 kids at most but then it started going up by the tens and I know that we've already had around 120 kids sign up."